How to Cut Shallots
1609 days ago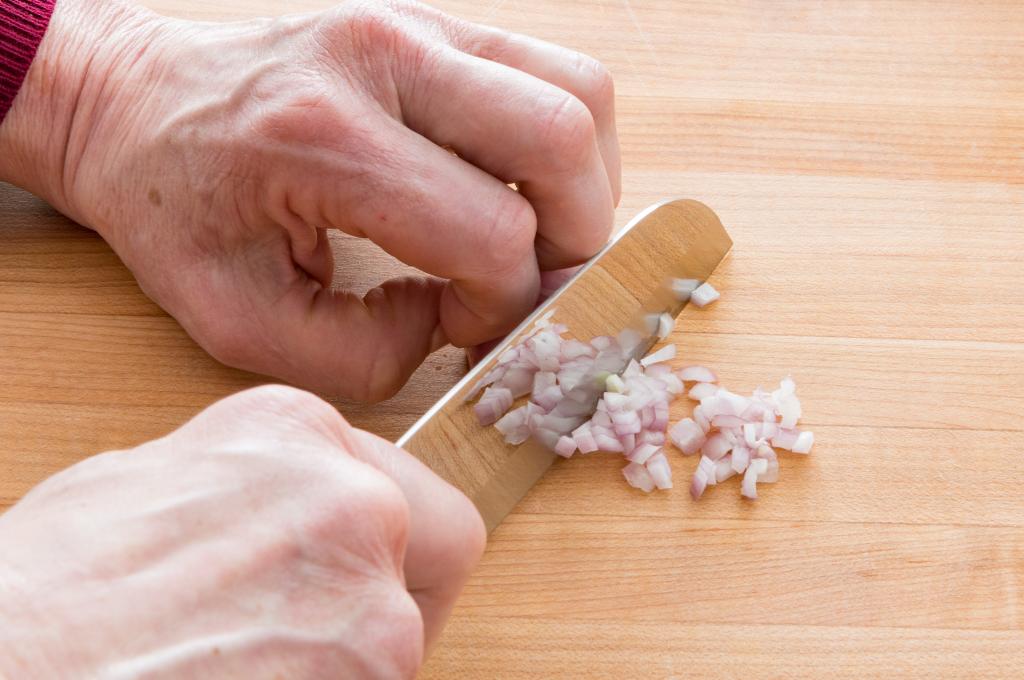 Mincing shallots isn't much different than mincing onions, but their smaller size is a good reason to learn how to cut them.
Shallots add a subtle onion flavor to dishes when you just want the flavor without the more intense bite. They're ideal for vinaigrettes, sautéed veggies, stir-fries and marinades.
Culinary trainer Lynn Novo stopped into the Cutco Kitchen to show us how to mince shallots in 3 easy steps. Once you've mastered it, try your new shallot mincing technique to make our Mushroom Risotto recipe, which is a full-flavored, comforting dish for these cooler days.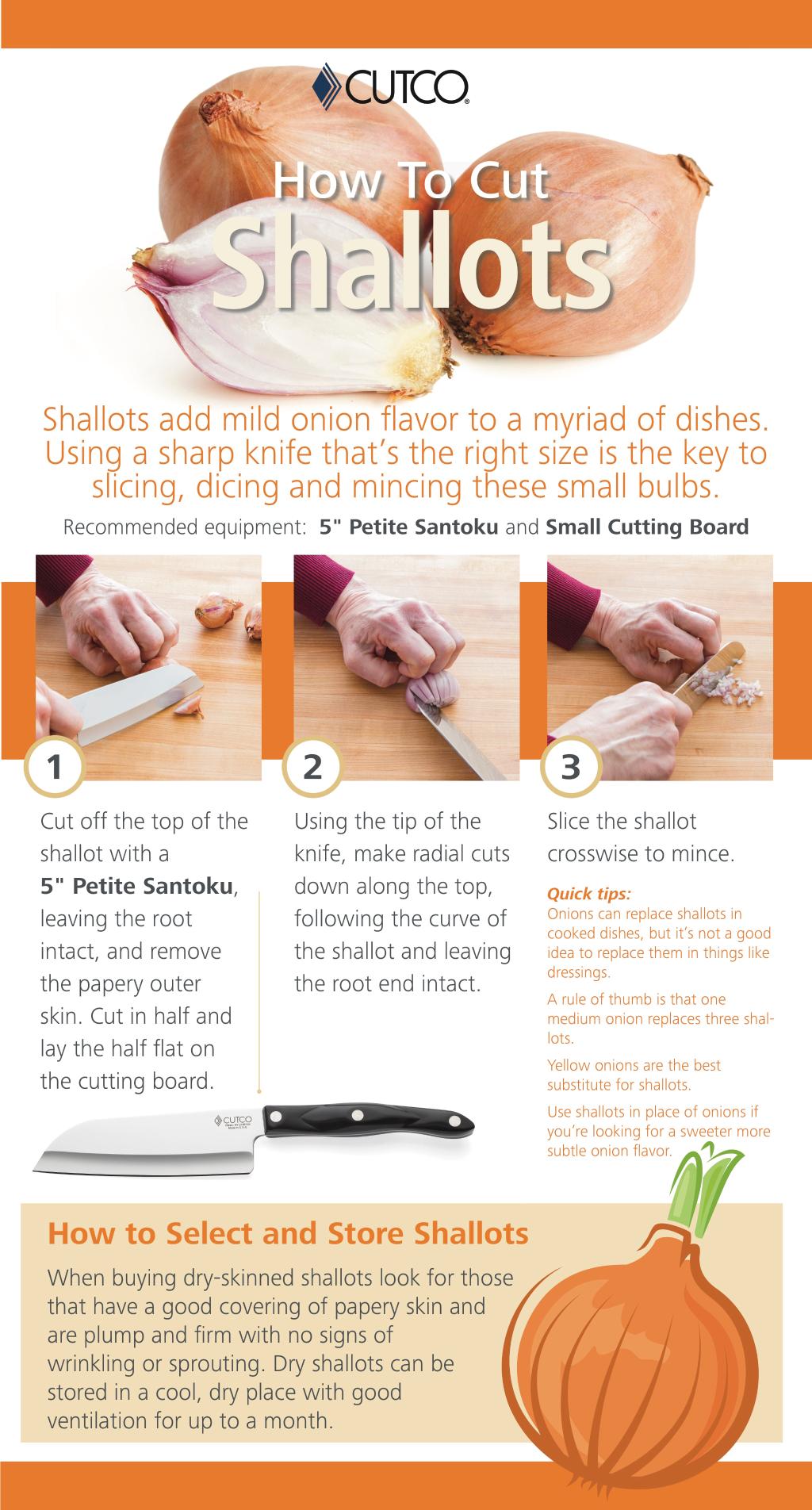 How to Cut Shallots
Cut off the top of the shallot with a 5" Petite Santoku, leaving the root end intact, and remove the papery outer skin. Cut in half and lay flat on the cutting board.
Using the tip of the knife, make radial cuts down along the top, following the curve of the shallot and leaving the root end intact.
Slice the shallot crosswise to mince.
Can onions replace shallots in cooking? Yes, but it's important to note that while onions can replace shallots in cooked dishes, they don't work well as a replacement in uncooked recipes, like dressings. A rule of thumb is that one medium onion replaces three shallots.