How to Cut Jicama
1489 days ago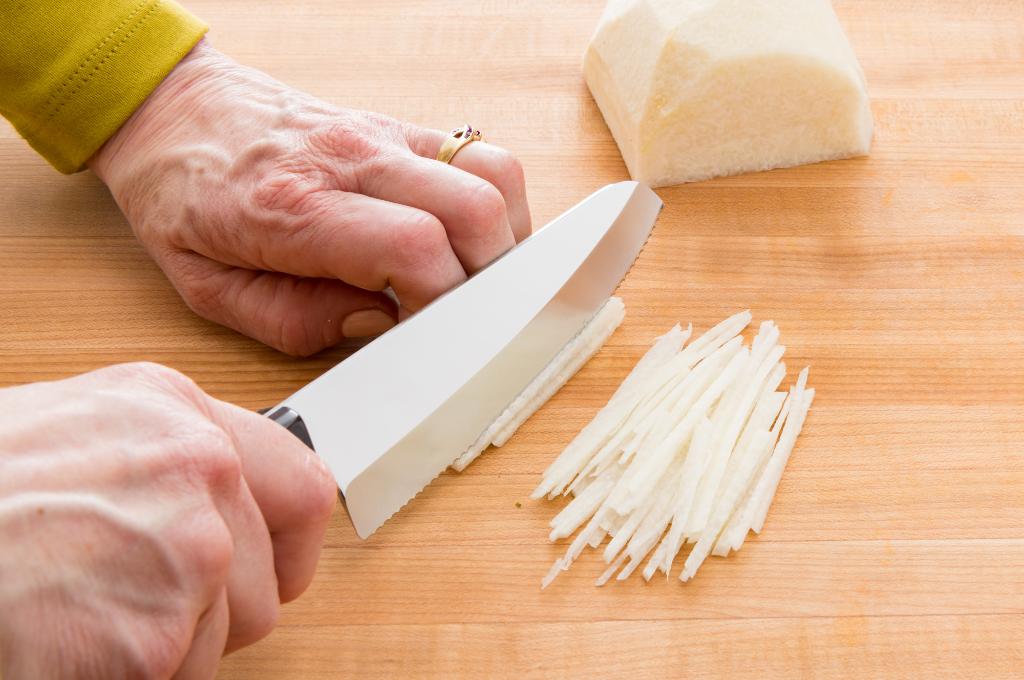 Jicama is appearing in more and more recipes these days. Once peeled, this root vegetable looks like a potato and its crisp flavor is sort of a cross between a pear and an apple.
Once you get the hang of prepping it, jicama might become a regular ingredient in salads and slaws. You can also make delicious fries with it. Toss them in boiling water for 10 minutes and then spread out on a baking sheet with some olive oil and salt. Then, bake at 425 degrees F for about 35 minutes or until crispy.
When you look at a jicama, you might be intimidated by its thick, rough skin, but it's really not that hard to cut. Cutco's Hardy Slicer is a great tool for peeling, slicing and julienning it. Culinary trainer Lynn Novo stopped by our kitchen to show us how to cut jicama.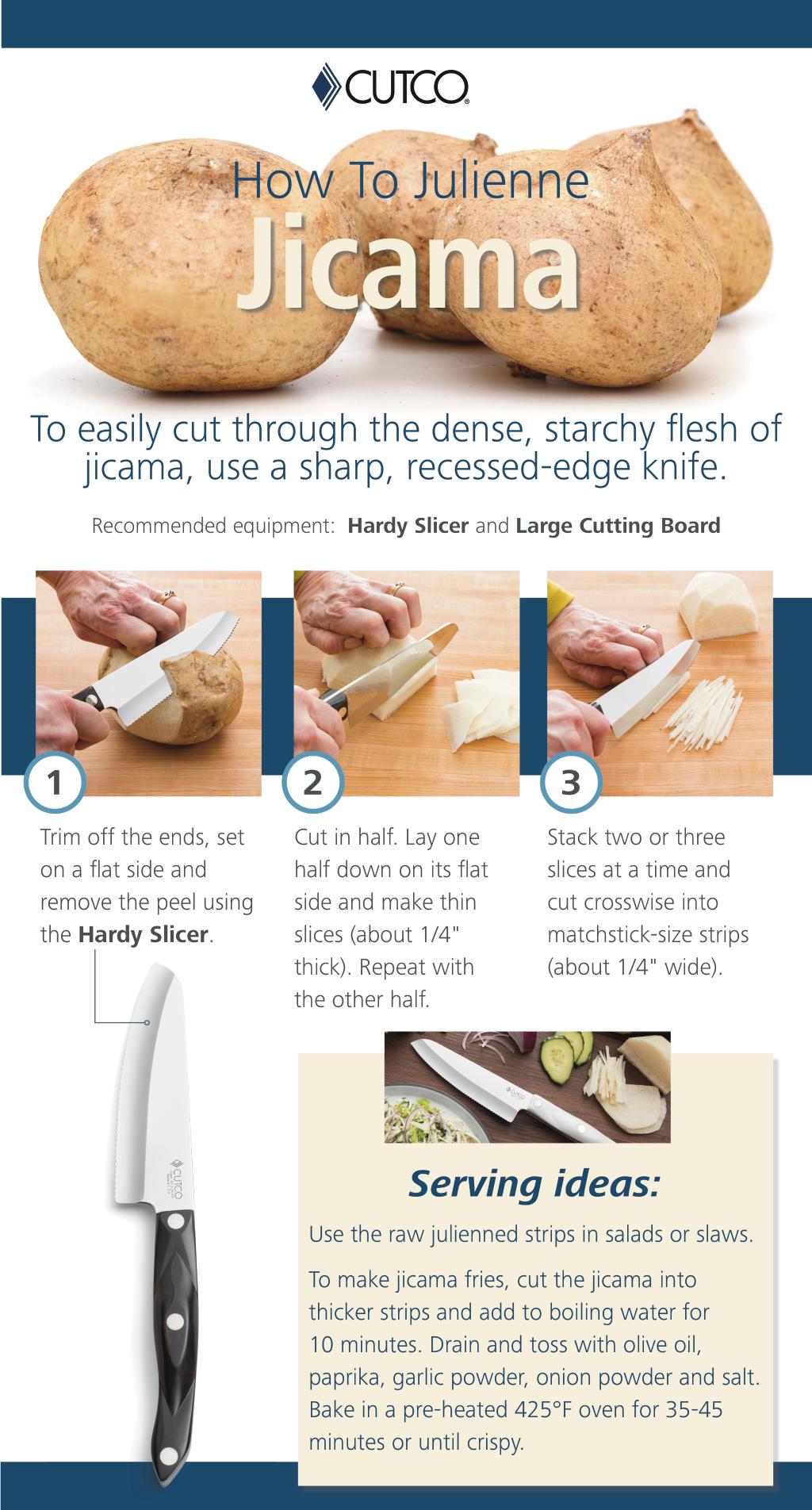 How to Julienne Jicama
Trim off the ends, set on a flat side and remove the peel using a Hardy Slicer.
Cut in half. Lay one half down on its flat side and make thin slices (about 1/4" thick). Repeat with the other half.
Stack two or three slices at a time and cut crosswise into matchstick-size strips (about 1/4" wide).