How to Cut Brisket
558 days ago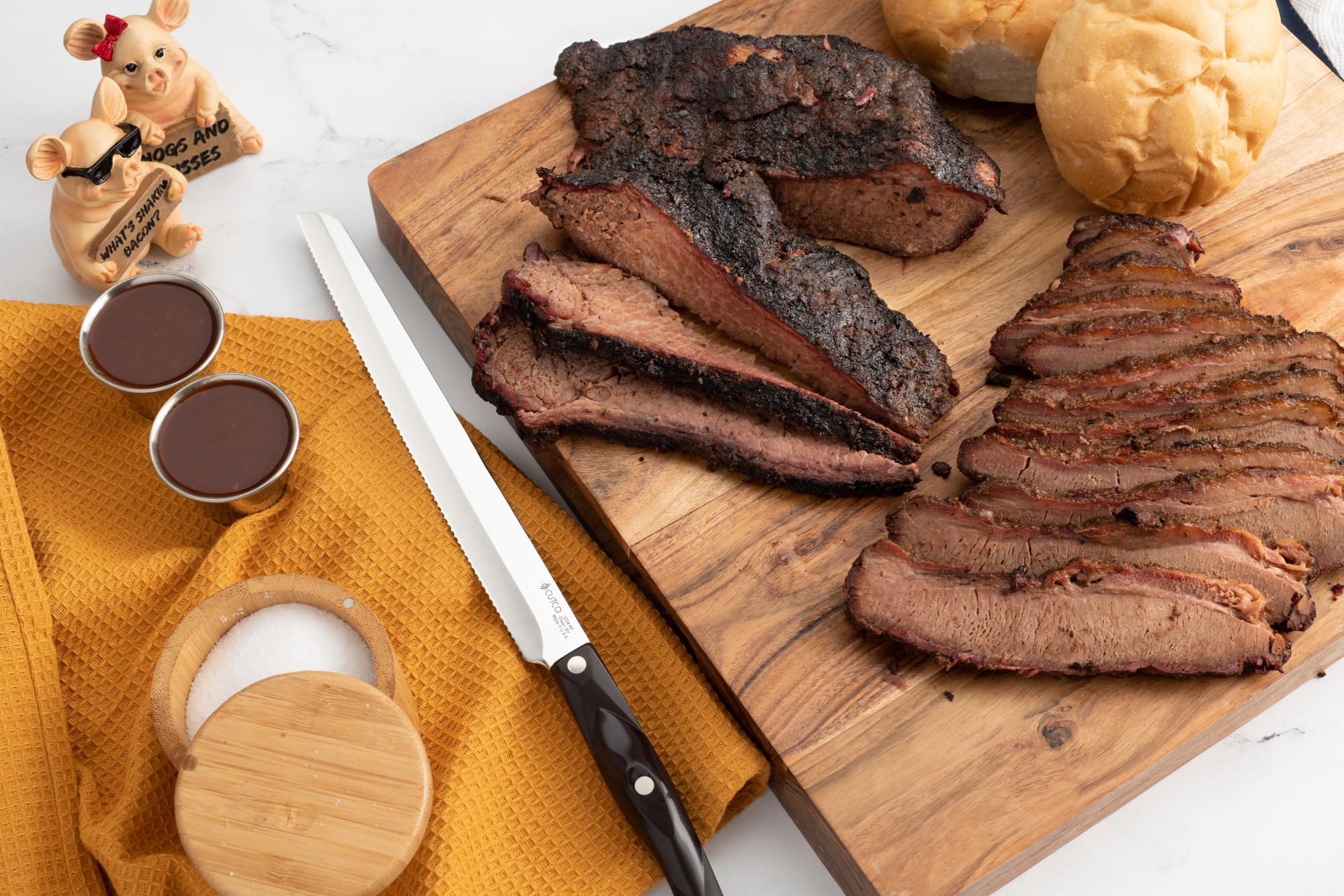 I never gave much thought about how to cut food, until I started working at Cutco. I just cut things. But I have since learned that knowing some knife skills comes in handy for easy food prep. So when presented with how to cut a brisket, I knew there was probably a lot more to it than just slicing it.
We called on the expertise of Tony Person who owns Big Bossman's Barbecue food truck in our hometown of Olean, New York. He knows a thing or two about brisket, having learned all about it from his mother, Sarah Person, who was well-known for her barbecue in the Niagara region of New York State, and was known as Mrs. Ribs.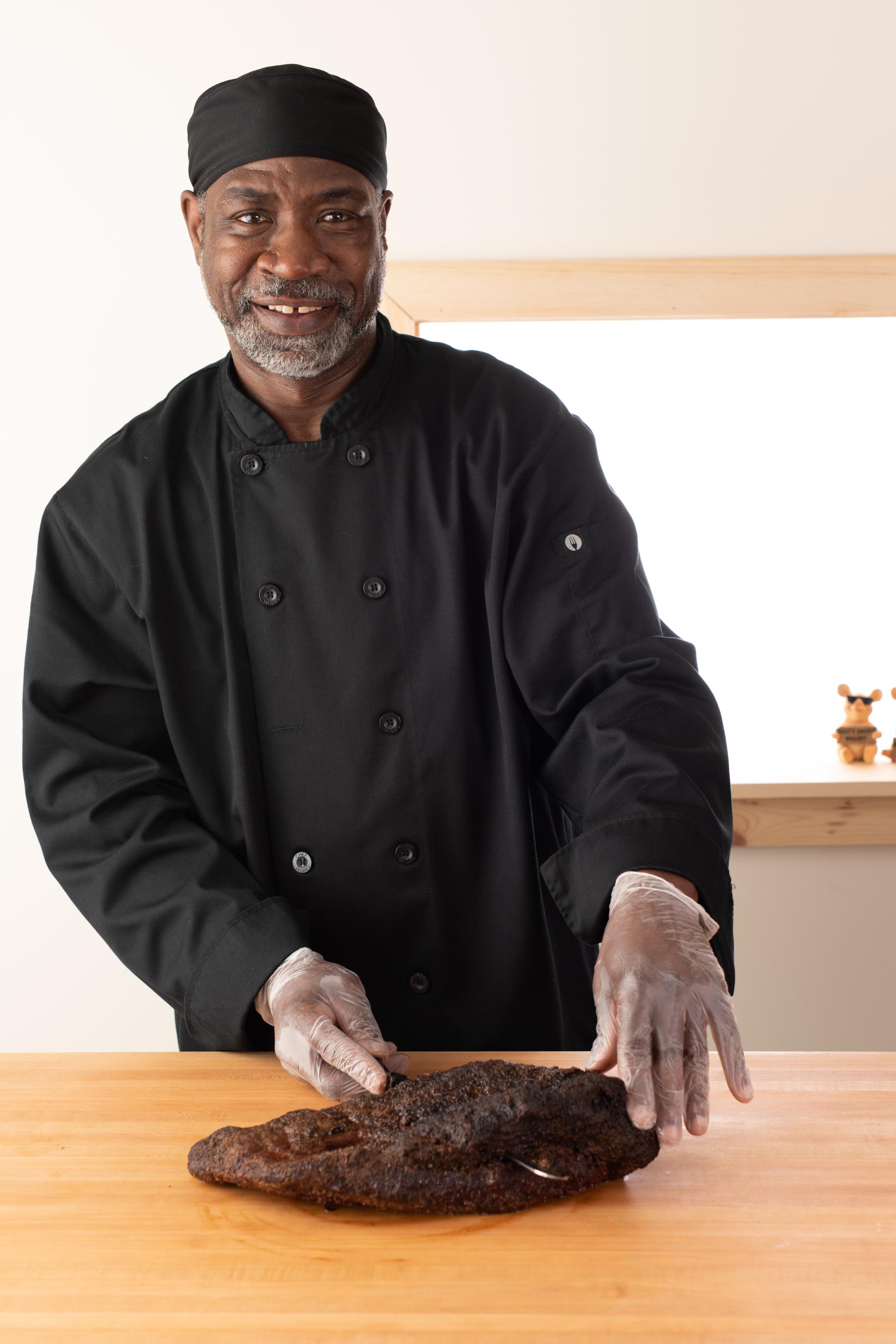 Tony set me straight, noting that there are two parts to a brisket, the point and the flat. Who knew?! The flat is very lean with a lot of marbling and is ideal for slicing. The point is thicker with more fat and marbling, and has a beefy flavor.
The grain structure in a brisket runs in different directions for the flat and point cuts. That's why it's important to understand how to properly cut it.
So, here is how it's done, according to Tony.
How to Cut a Brisket
Using a Santoku-Style 10" Slicer, angle the knife and cut against the grain, along the flat, until you reach the point (the thicker part of the meat) to separate the two pieces.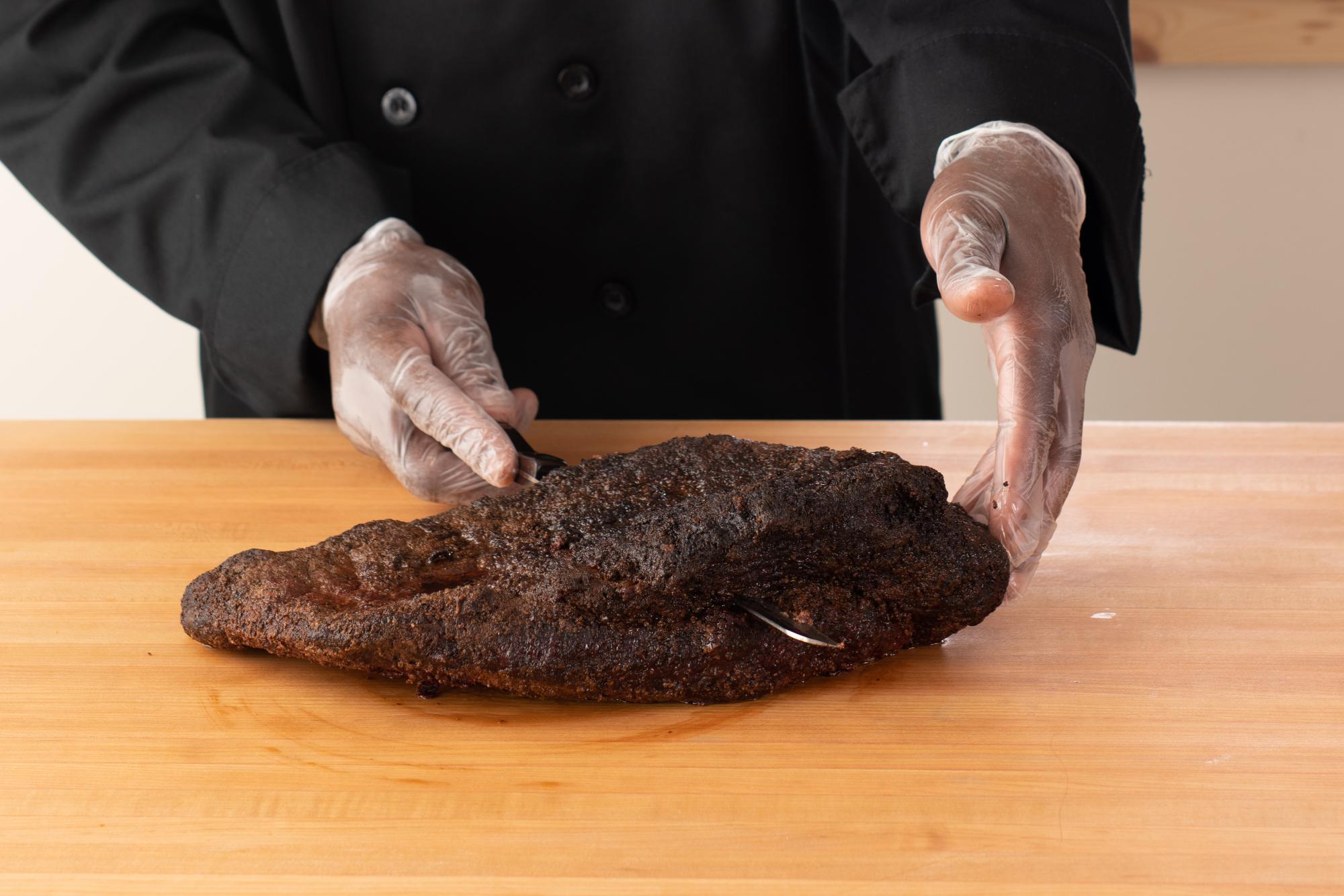 Next, slice the point across the grain to your desired thickness.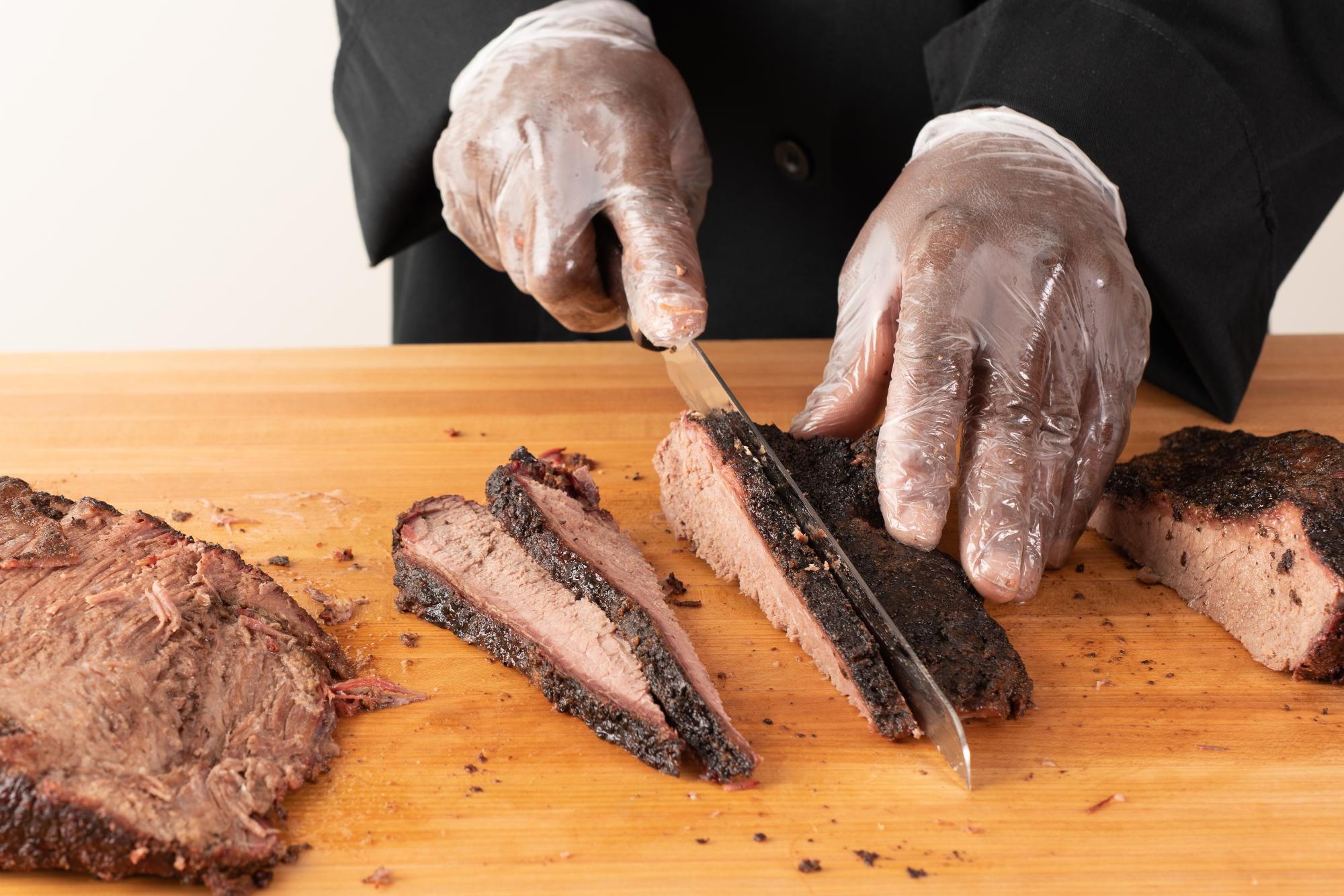 Then, slice the flat across the grain.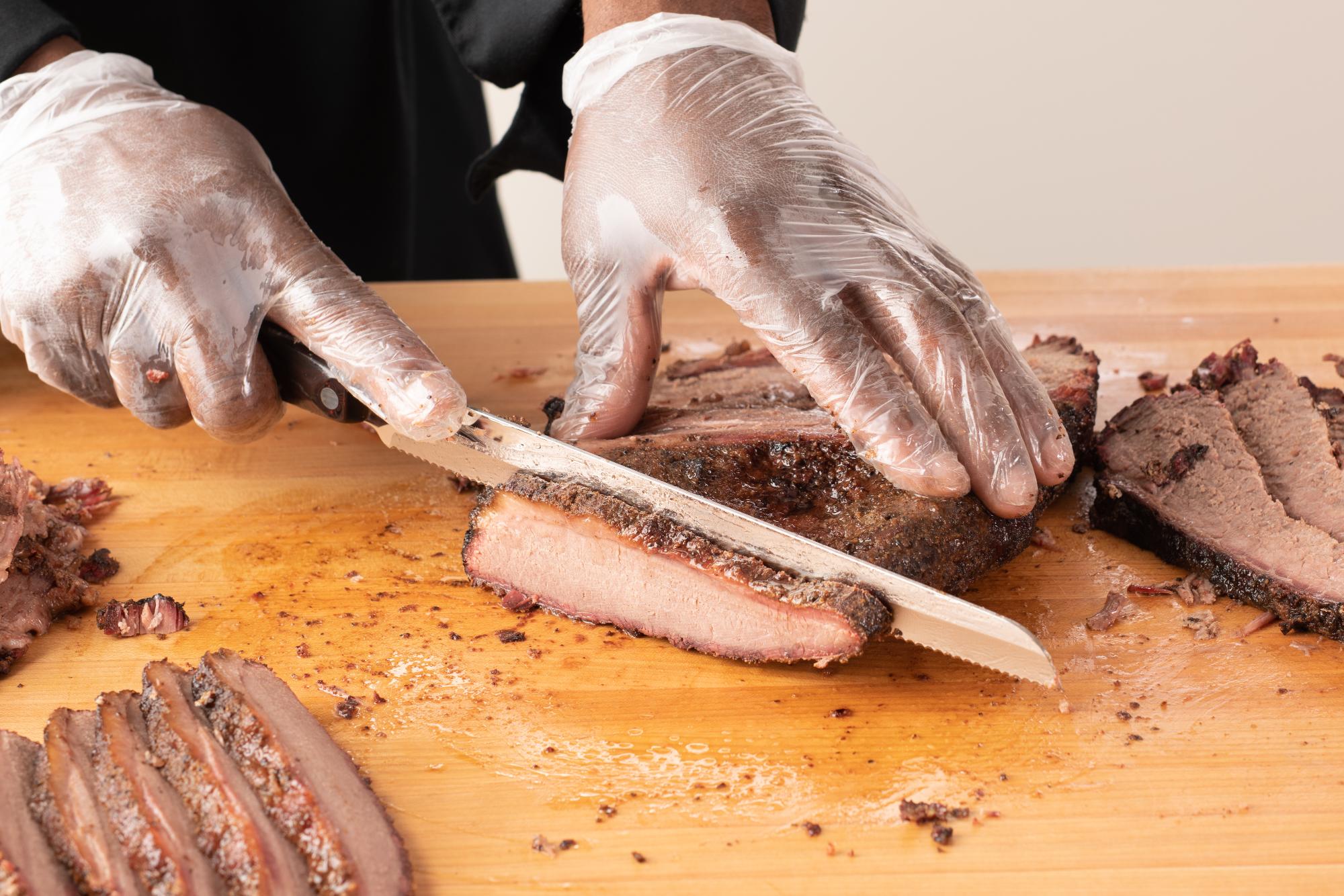 When perfectly cooked, brisket will be moist and able to support its own weight without breaking.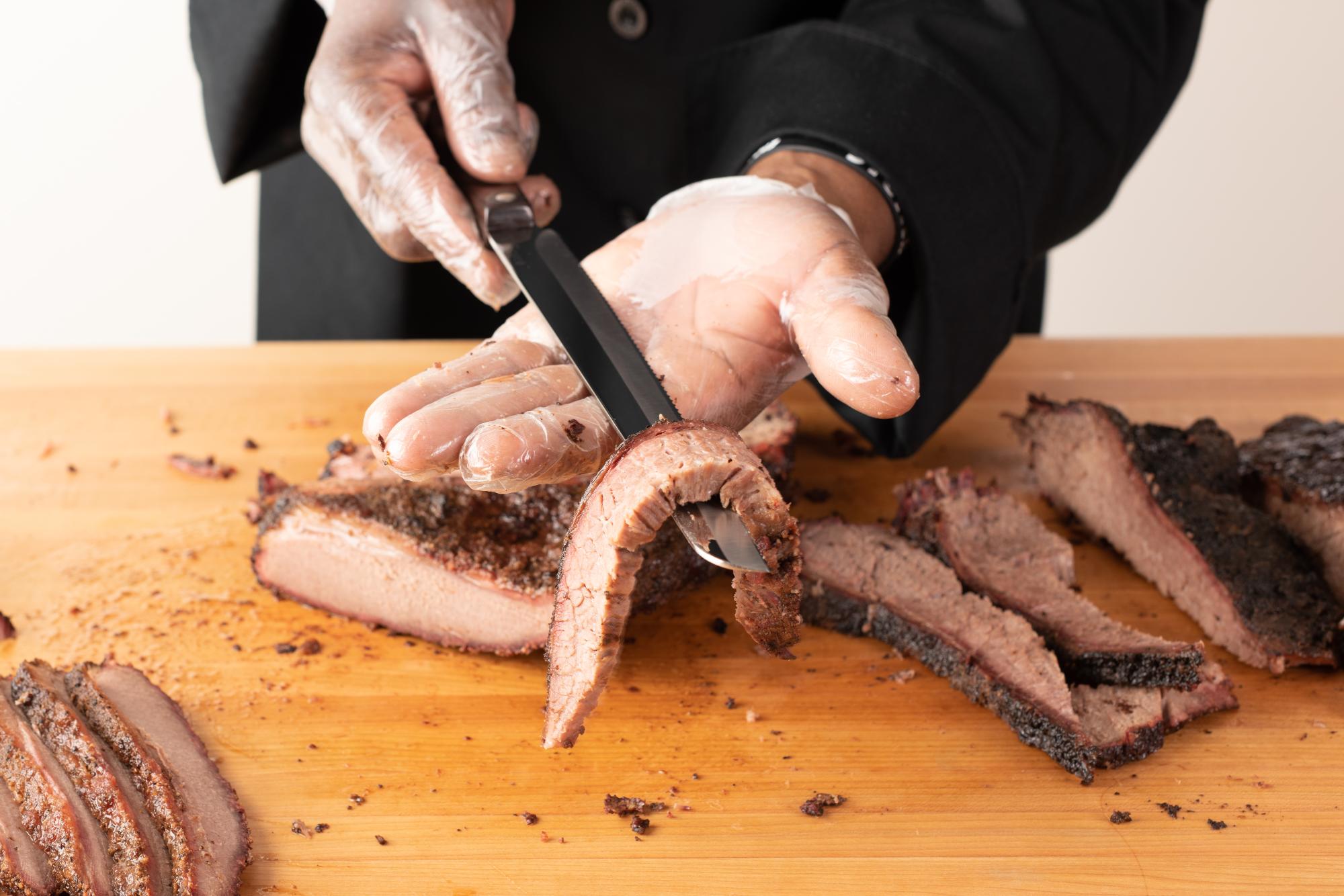 The point of a brisket also makes good burnt ends. Once it's cooked, instead of slicing, cube the point end and follow your favorite recipe for barbecue burnt ends.
Tony served us his smoked sliced brisket with his mother's barbecue sauce, the ingredients of which are a secret, and boy was it delicious. He loaded the brisket onto a toasted roll and topped it with that magic sauce and his creole slaw. It's a sandwich he calls the slawich.
The flavor was out of this world and you can be sure I'll be visiting Tony's Big Bossman's Barbecue food truck this summer!