How to Clean Plastic Cutting Boards Without Bleach
700 days ago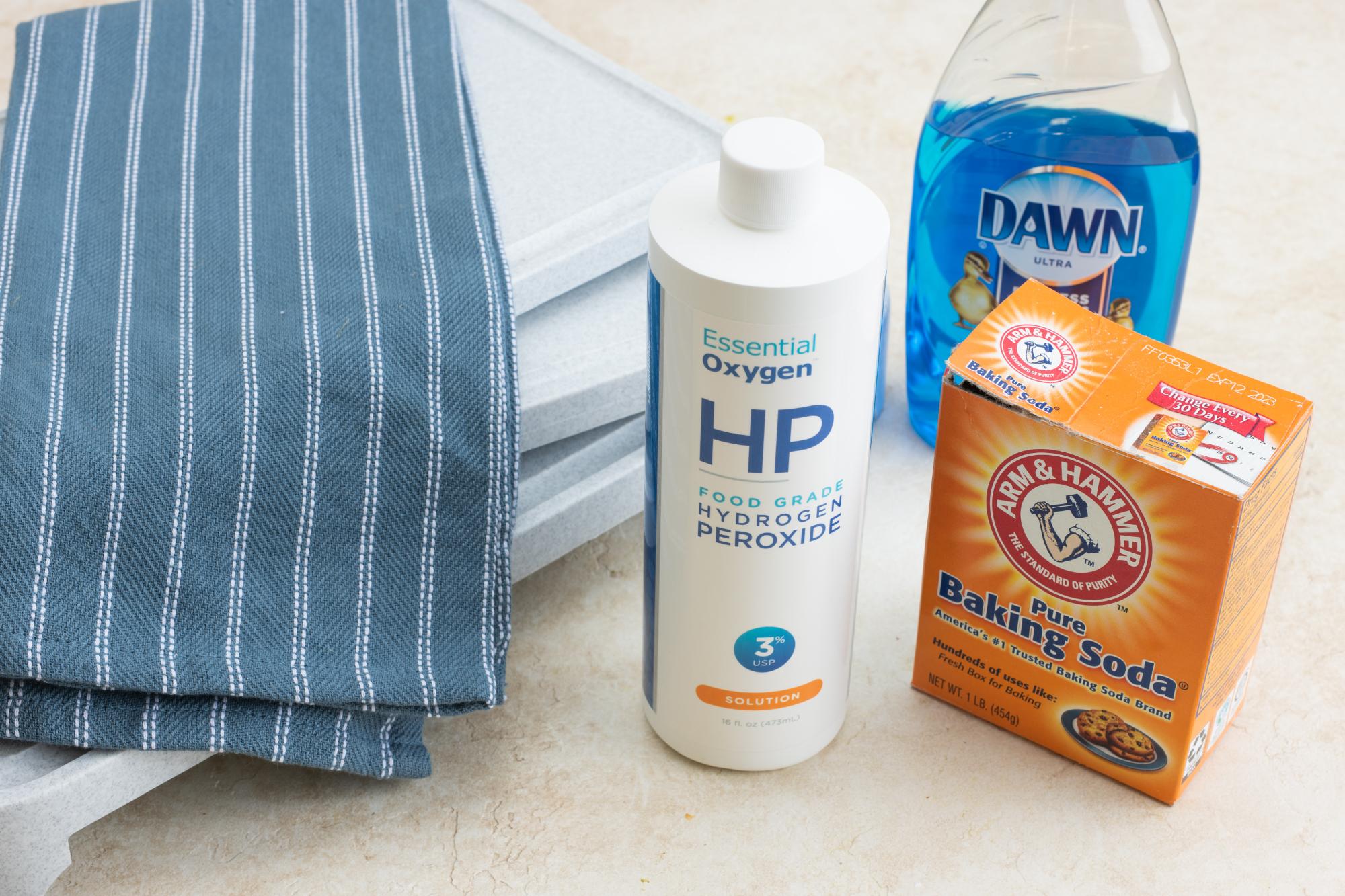 A quality cutting board is an important tool when preparing food. It protects your knives from dulling and offers a safe surface to cut on. Over time, however, boards can become stained from all the foods you've cut on them, so knowing how to clean plastic cutting boards can come in handy. There is no fool proof way of doing it, but this is our favorite way. It at least removes light stains, offers some sanitization and uses products that are food safe.
What You'll Need
Round up these ingredients, which you'll combine to create a paste that will sit on the cutting board for several hours to overnight.
4 tablespoons baking soda
1 tablespoon dish soap
2 tablespoons food grade hydrogen peroxide (3% hydrogen peroxide)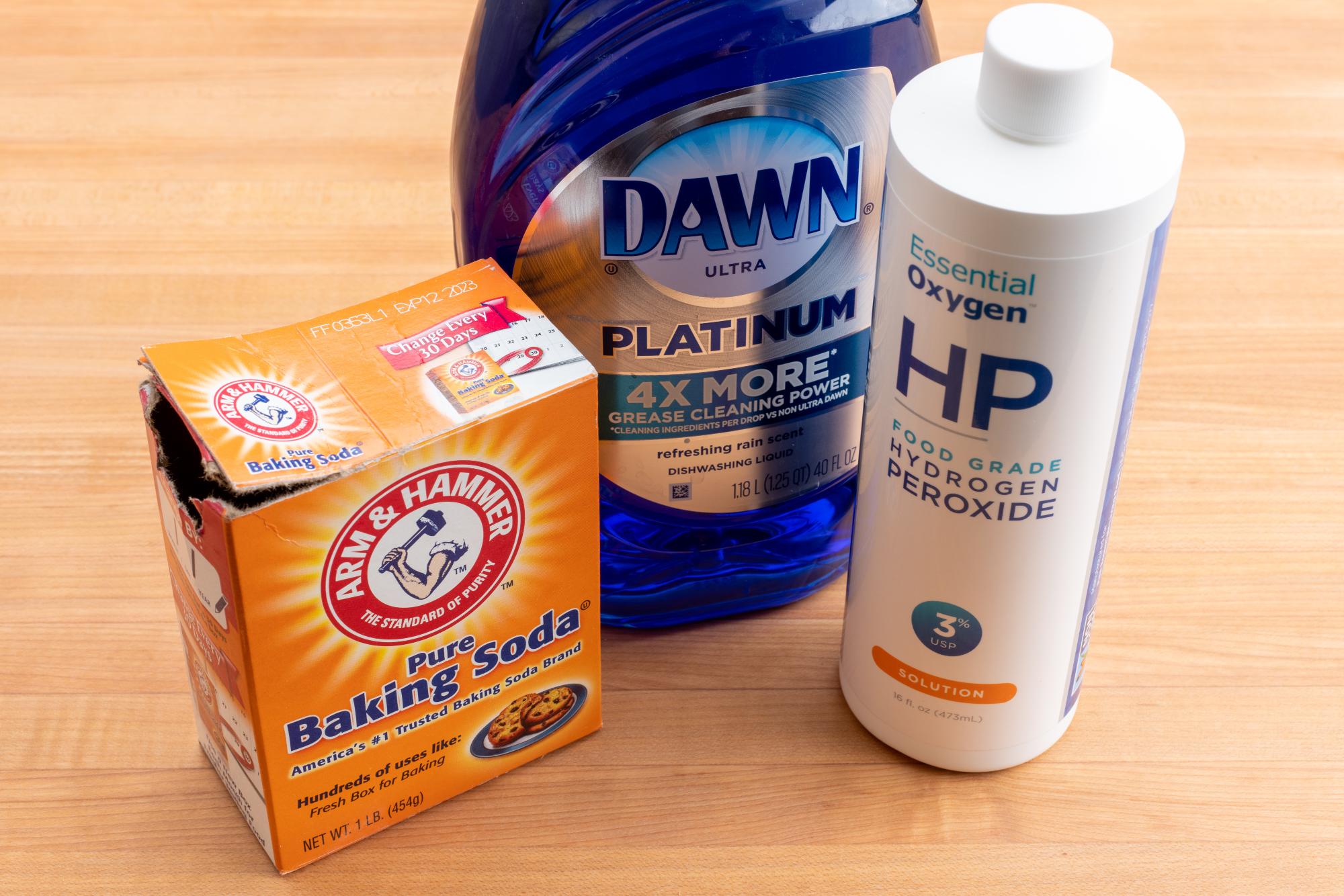 You probably already have the baking soda and dish soap in your house. Both of them have great cleaning and sanitizing properties.
For the food grade hydrogen peroxide, I bought mine online, but you may be able to find it at your local grocery store or pharmacy. The hydrogen peroxide's job is to brighten the cutting board and kill some of the bacteria.
How to Clean Plastic Cutting Boards
Cleaning plastic cutting boards regularly in a dishwasher or in hot, soapy water is best for regular cleaning. However, sometimes they become discolored from certain foods and may need a little extra cleaning. That's where this method comes in. It works best on boards with lighter stains, not deep-set stains.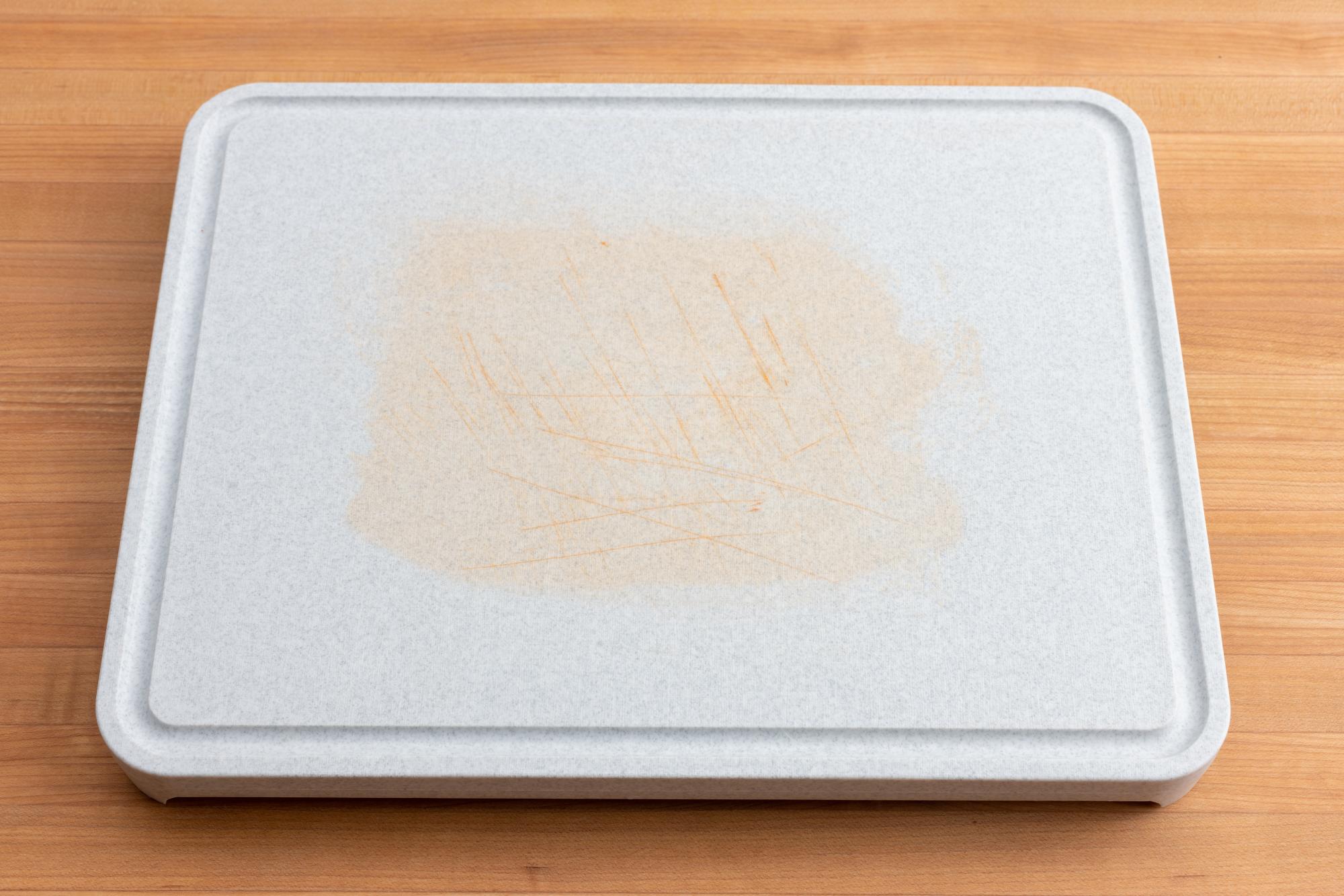 Mix the baking soda, dish soap and food grade hydrogen peroxide together to form a paste. Coat the plastic cutting board with the paste, making sure to cover all the stains.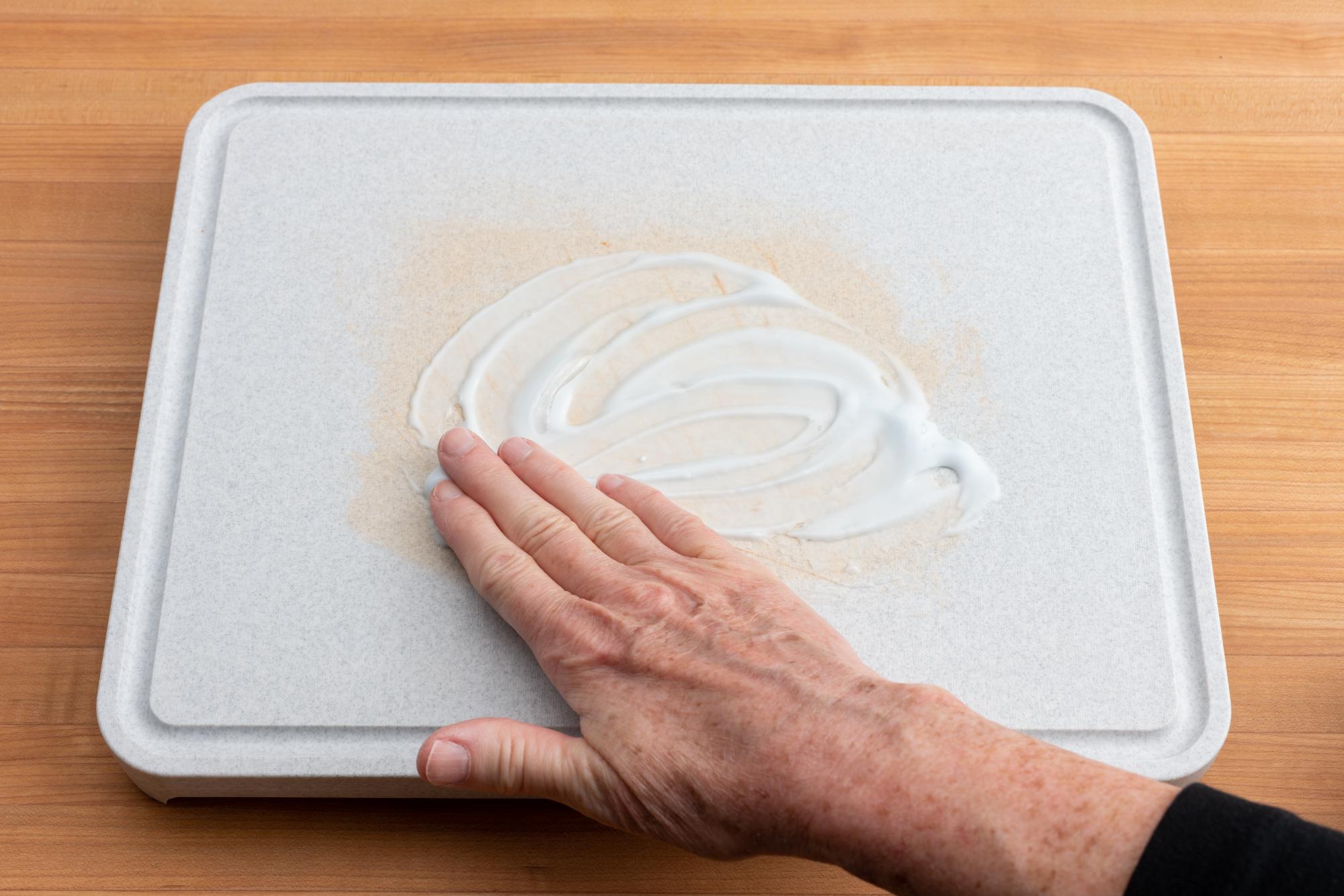 Let the paste sit on the cutting board for up to 6 hours or overnight. The longer the better.
Rinse the cutting board and then give it good wash in hot, soapy water.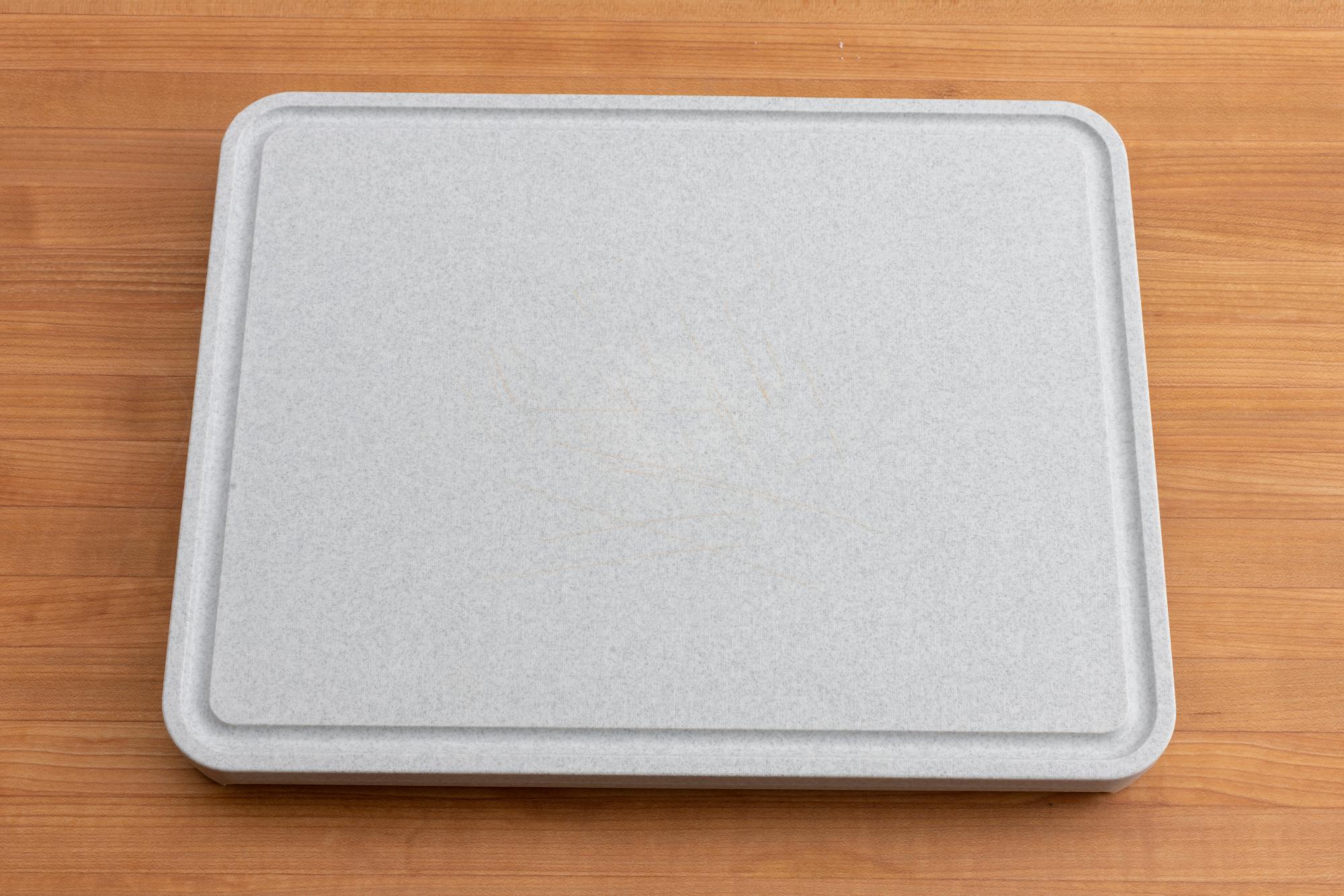 The board may not be 100 percent free of staining, but there should be some noticeable improvement.
How Not to Clean Plastic Cutting Boards
Many people like to clean their plastic cutting boards with bleach. While a bit controversial, it is something that Cutco does not recommend. Bleach is great at sanitizing cutting boards, but we feel that using it to remove stains would require an unsafe level of bleach.
Unlike bleach, hydrogen peroxide is non-corrosive and non-toxic. It's a safer and more "green" way to clean your cutting boards.