How to Carve a Turkey: Banquet Style
Published 376 days ago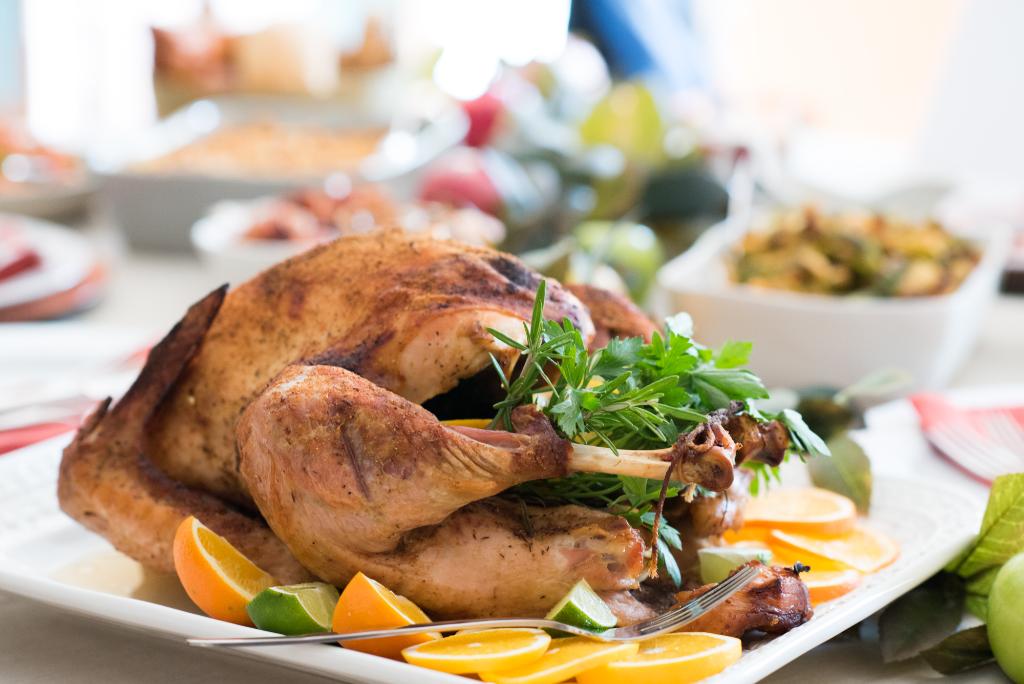 Now is the time to brush up on your turkey carving skills. It's not hard to do, but knowing the right way to carve a turkey will ensure that you are Thanksgiving dinner-ready when the time comes.
There are a couple of ways to do it. You can go the traditional route, by carving slices right from the whole turkey, or carve banquet style where you remove the breast and make slices on the cutting board. Whichever technique you choose, a sharp carving knife will make it much easier.
During a recent visit to the Cutco Kitchen, Pam Smith, RDN nutritionist and culinary consultant, shared her easy banquet method for carving a turkey. She removes the breast from the turkey and then slices, which allows for placing the meat on a platter for a nice presentation.
First things first, though. After the turkey comes out of the oven and before carving, let it rest on a cutting board for at least 30 minutes (and up to an hour) to allow the juices to redistribute back into the meat.
If you're looking for a way to infuse flavor into your turkey this year, try Pam's delicious recipe for Citrus Spiced Dry Rub Turkey featuring her artisanal spice blend P.S. Flavor!™ Citrus Spice.
Here are step-by-step instructions on how to carve a turkey:
Before carving, let the turkey rest for at least 30 minutes.
With the breast facing up, use the 9" Carver to remove the legs from the turkey by running the tip of the knife between the joint at the thigh.
Run the carving knife through the joint of the thigh and leg to separate.
Remove the wings by cutting along the joint.
Find the center breast bone and use the carving knife to cut down along the breast bone to remove half the breast.
Repeat the process on the other side.
Hold the breast meat in place with a Carving Fork and slice turkey to desired thickness.
Slice the thigh meat to desired thickness, avoiding the bone.
NOTE: Save all turkey scraps for making turkey stock.