How to Build a Cured Meats Board
282 days ago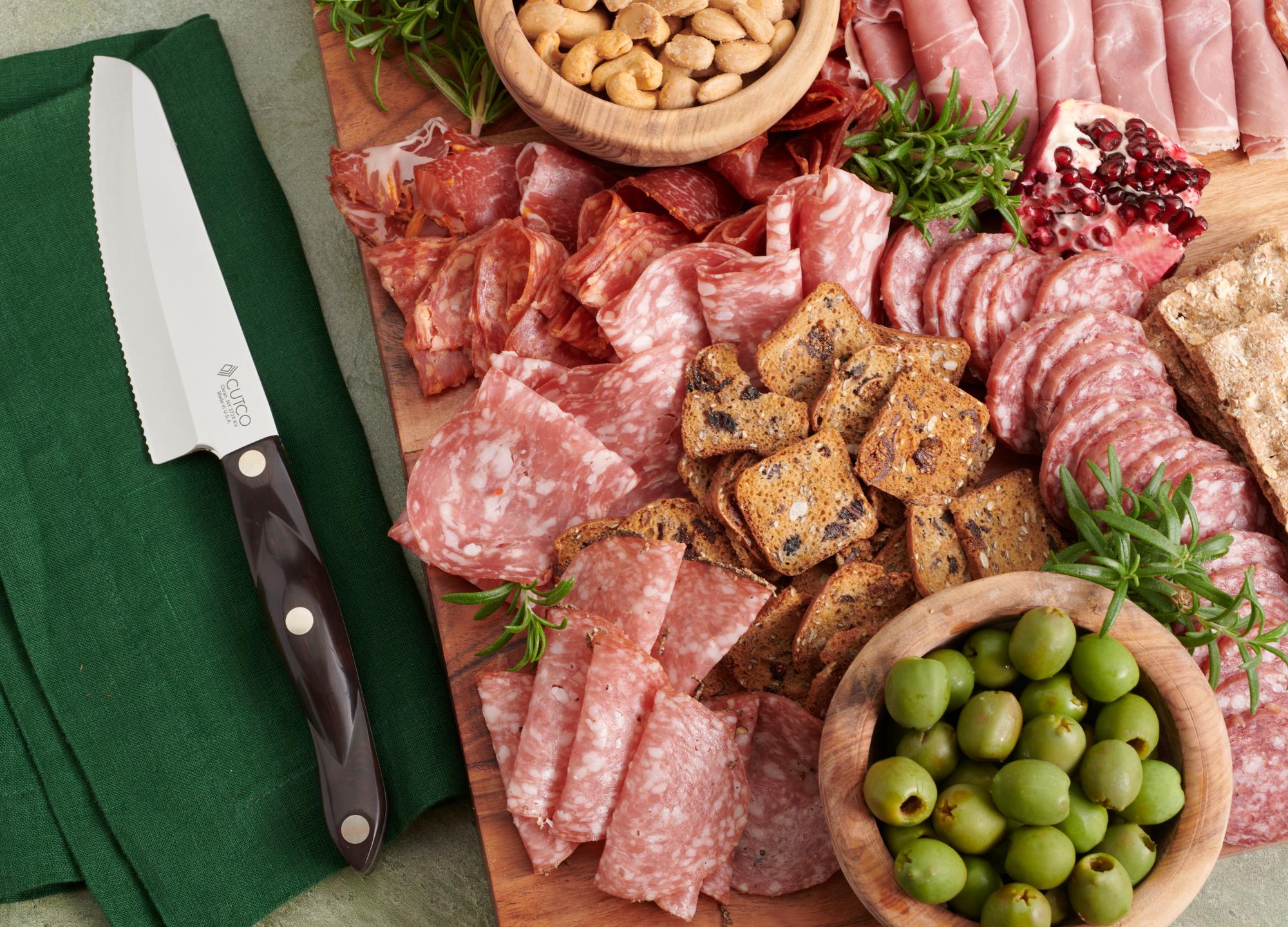 The charcuterie trend is still as hot as ever, but many of the variations you see out there are not truly charcuterie. Charcuterie is actually a type of cooking related to prepared meats like ham, sausage and pâtés. So, with that understanding, here is How to Build a Cured Meats Board, to at least come as close to an authentic charcuterie board as we can.
I'll say it now. I love cured meats, so this collection of snacks is right up my alley. If I had the choice between a slice of pepperoni and a cupcake, the pepperoni would win every time.
Creating Your Board
To create a cured meats board, try visiting your local butcher or even a well-stocked market deli to choose what you want to include. Seeing the textures and colors of the meats will help in deciding the aesthetics of the board. Here is what we placed on ours.
Prosciutto
Sopressa salami
Spicy capicola
Salami with pepper crust
Dry salami
Cashews
Castelvetrano olives
Most of the meats can be removed from their package and just folded or twisted into a decorative design. Harder salamis that come as a stick can be easily cut with the Hardy Slicer, which is designed to cut through dense foods. You'll want a sharp, hefty knife to smoothly create even slices.

Other things you could consider adding to a cured meats board, to make it more of a traditional charcuterie board, are:
Smoked salmon
Bologna
Pepperoni
Chorizo
Pâté
Bacon
Cured ham
Pancetta
Pastrami
Some accompaniments for cured meat or charcuterie boards are pickles, mustard, salsa, relish, chutney or remoulade.
Tools for Making a Cured Meats Board
For making and serving cured meats, these knives and utensils are useful.
Traditional Cheese Knife for cutting pancetta or salami.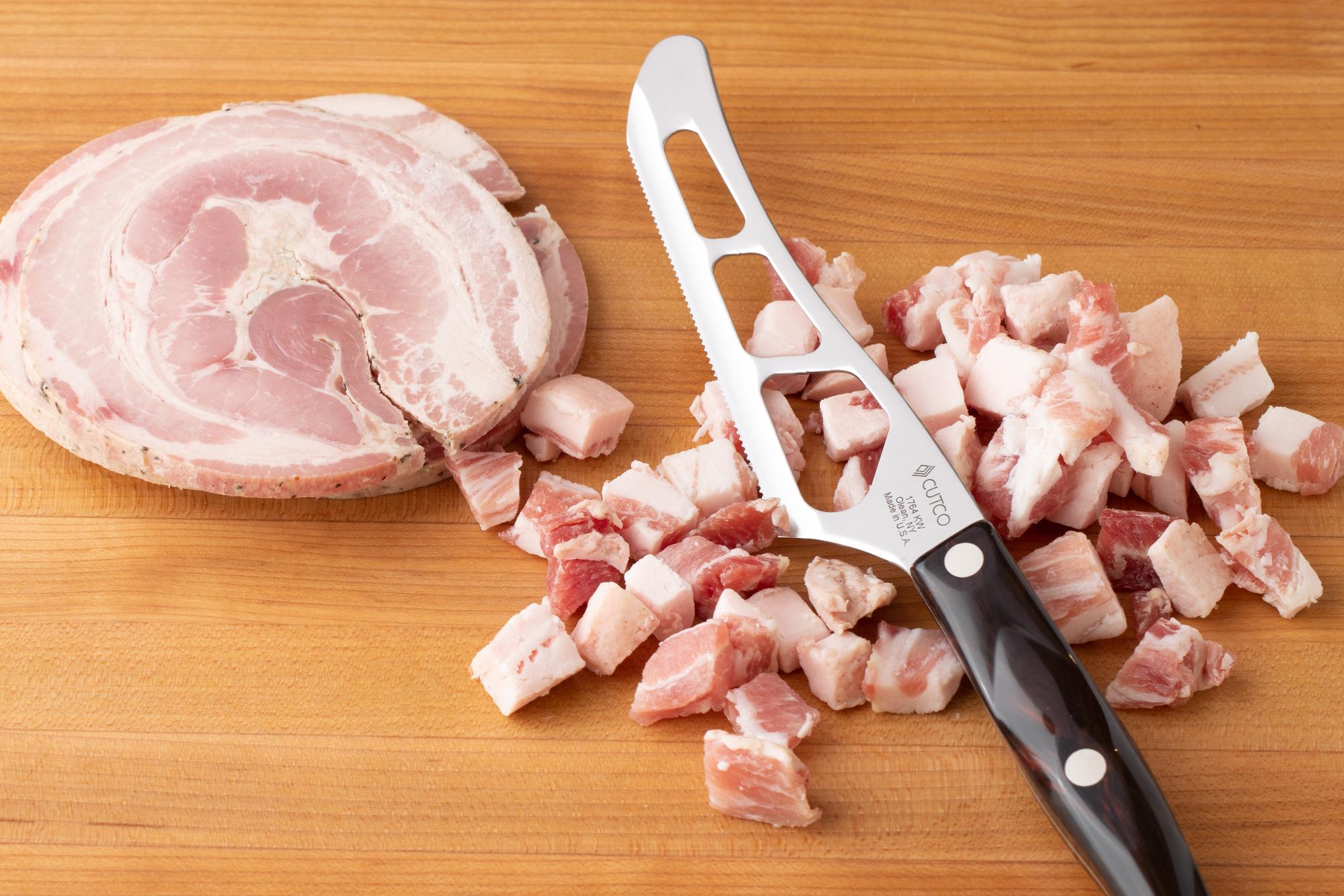 Trimmer for cubing ham or thick slices of bologna.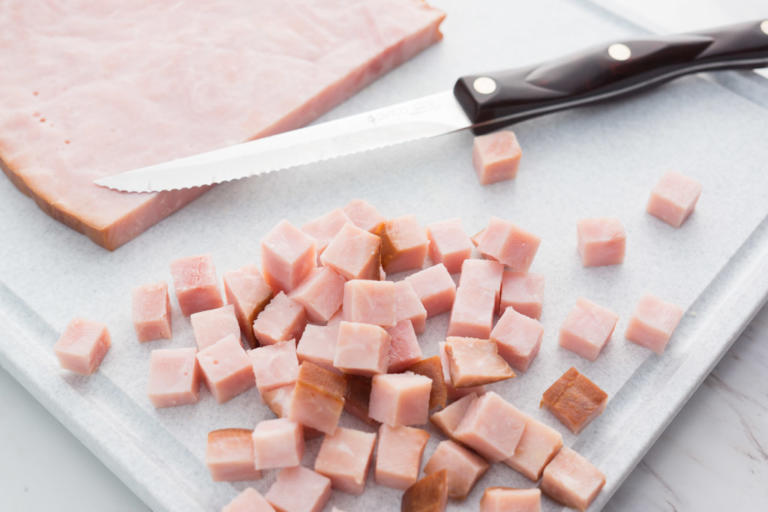 Stainless Serving Fork for lifting meats from the board.

There really is no right or wrong way to build a cured meat board or any food board, really. Place whatever you or your guests like on it and enjoy! After all, food brings people together and charcuterie is a great way to do it.