How to Julienne Carrots for Spring Rolls
Published 449 days ago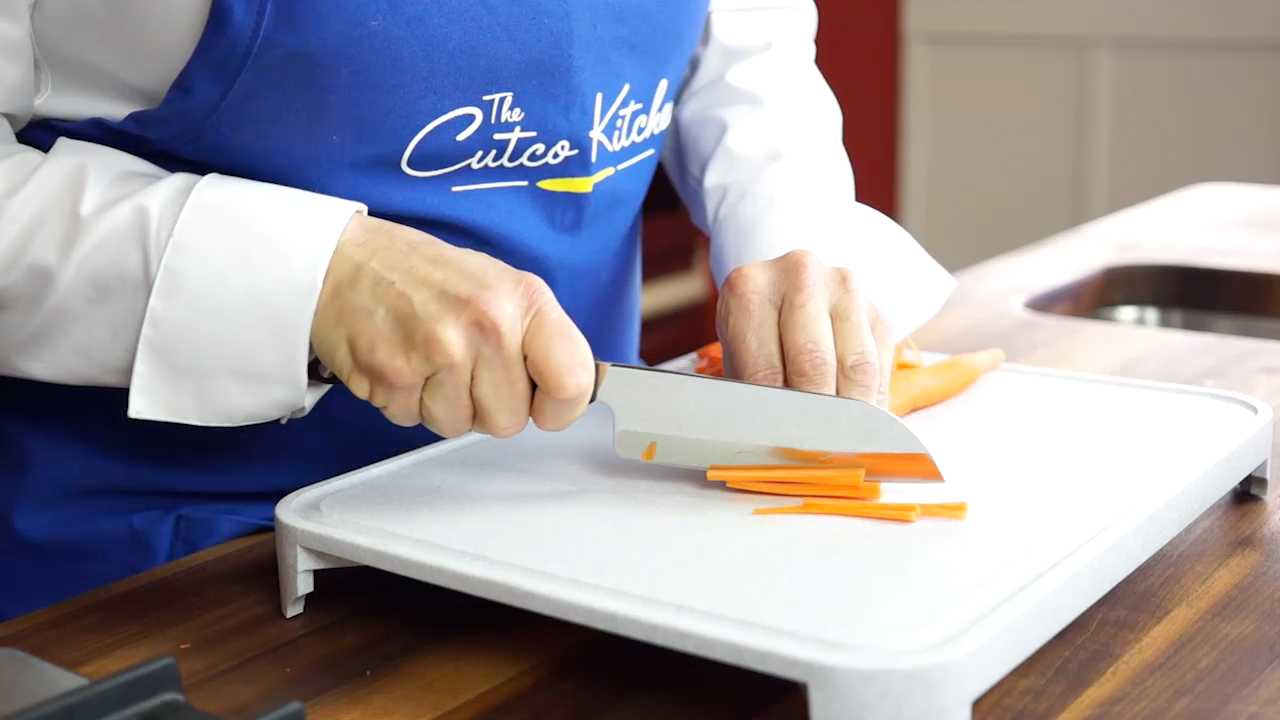 Spring rolls are as much fun to make as they are to eat, and they give you a reason to practice your kitchen knife skills.
Ingredients often found in spring rolls include cabbage, rice stick noodles, bean sprouts, julienned cucumber, shrimp, mint leaves and scallions. Basically, you can put whatever you want in there.
Carrots are also are a common ingredient in spring rolls, but you want to cut them thin enough so that when you bite into the roll you don't pull out a big chunk of carrot. So, to prep them, cut them into a julienne, as thin as you like them.
Here's how:
To roll spring rolls:
1. Fill a large shallow, round dish with warm water and submerge a rice paper wrappers in the water until very pliable. About a 15-30 seconds. Carefully remove rice paper and shake gently to drain excess water and lay flat on work surface.
2. On the lower third of the wrapper (leaving space along the sides and bottom) layer the fillings.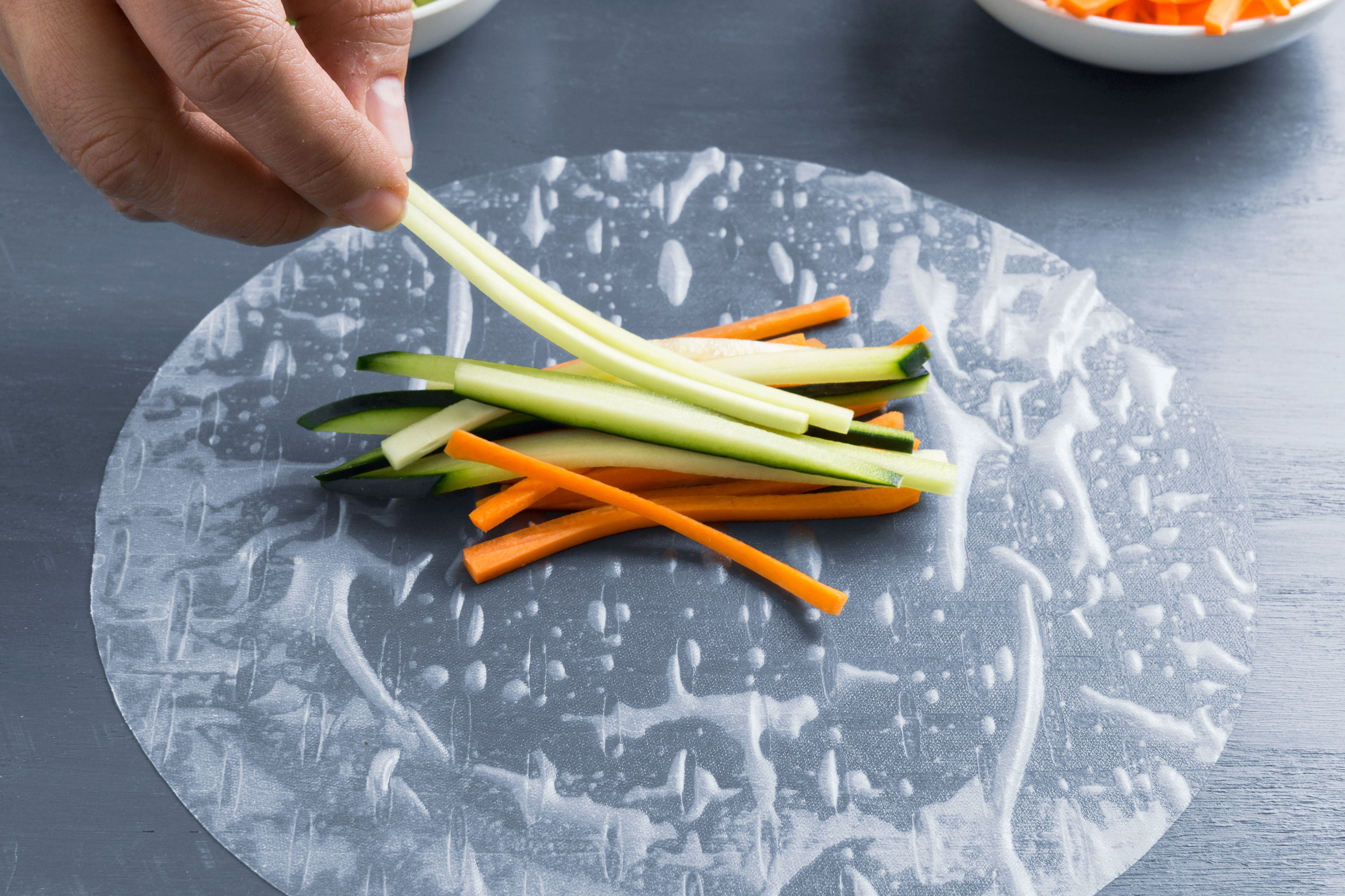 3. Wet your fingers to keep wrapper from sticking to them. Starting with the edge closest to you, fold the wrapper up and over the fillings. Make sure the fillings are snug, but be careful not to wrap it so tight that the paper is strained.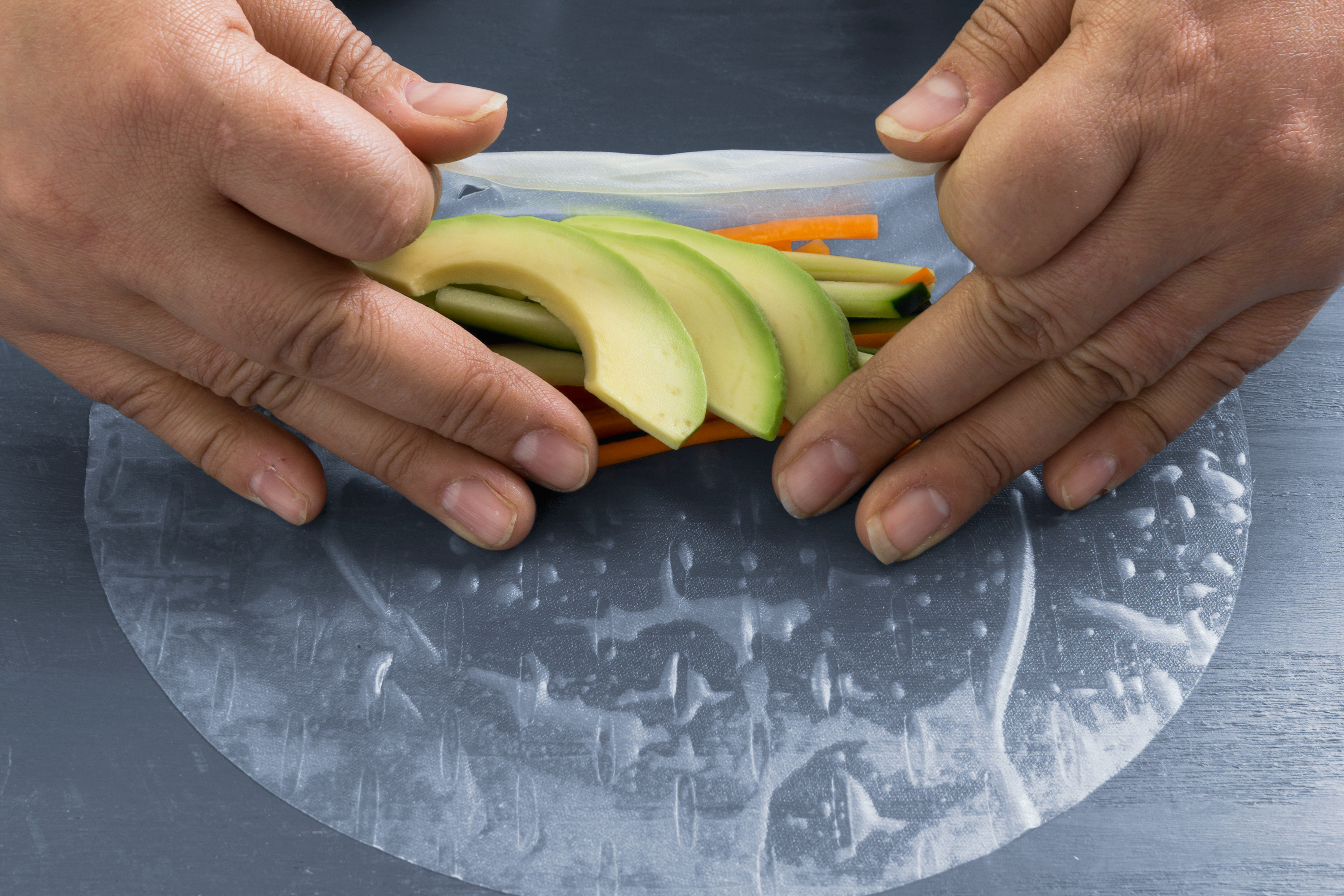 4. After the first turn, fold the sides in, closing the ends.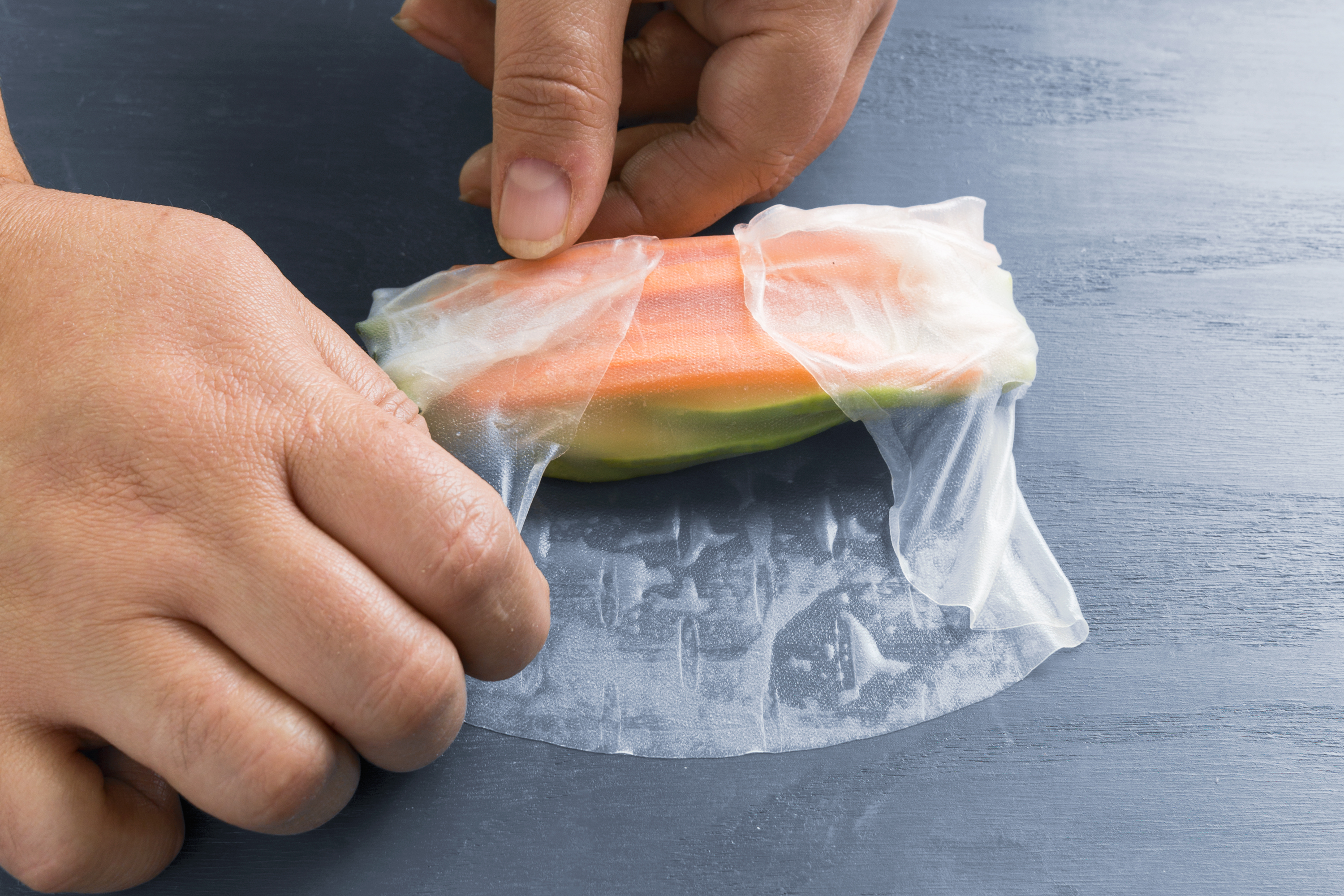 5. Continue rolling the wrapper tightly up and over until you reach the top. Set the spring roll seam side down on a plate or platter.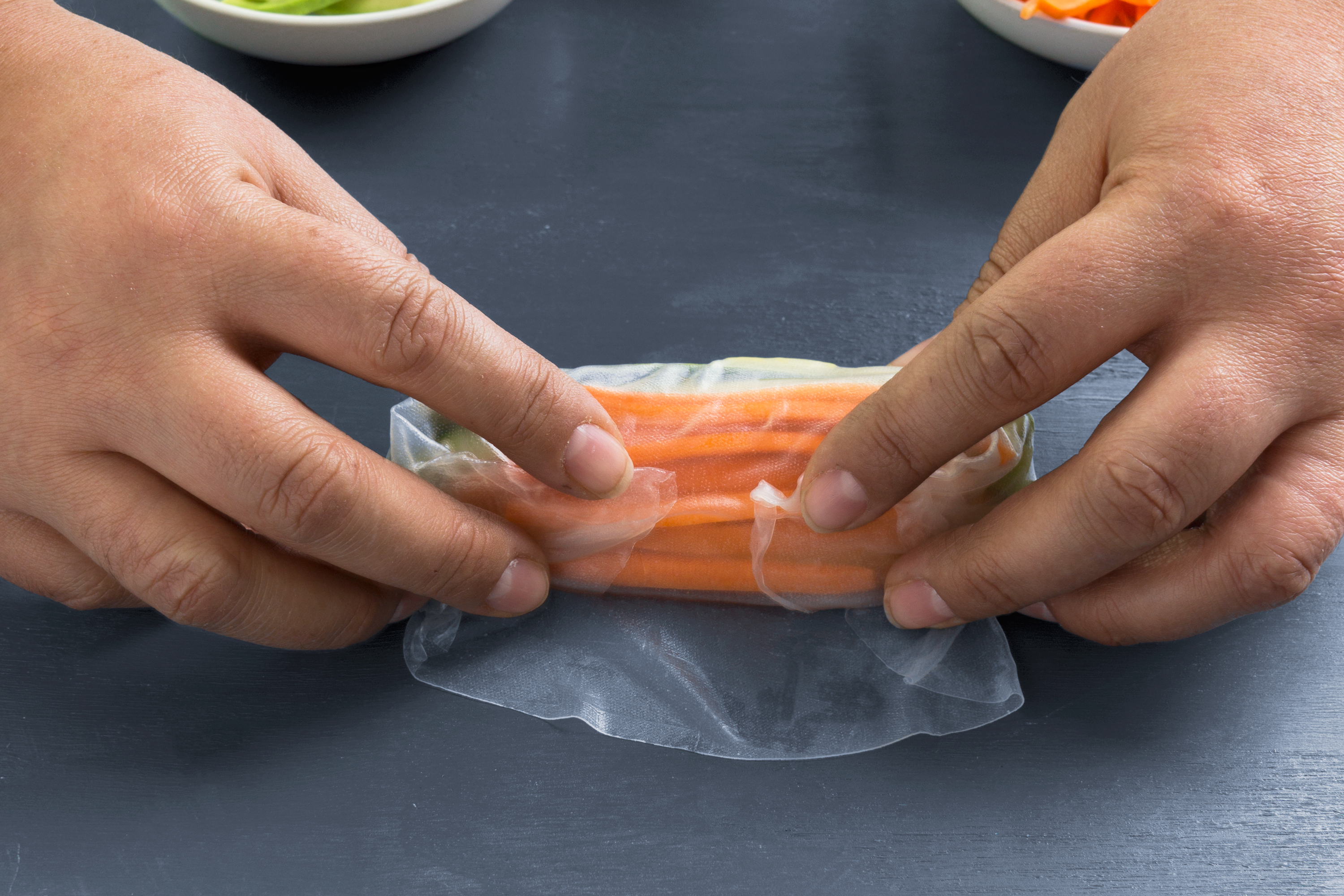 Serve Spring Rolls with your favorite dipping sauce like spicy peanut or sweet chili.