Butterfly Flank Steak in 4 Easy Steps
1163 days ago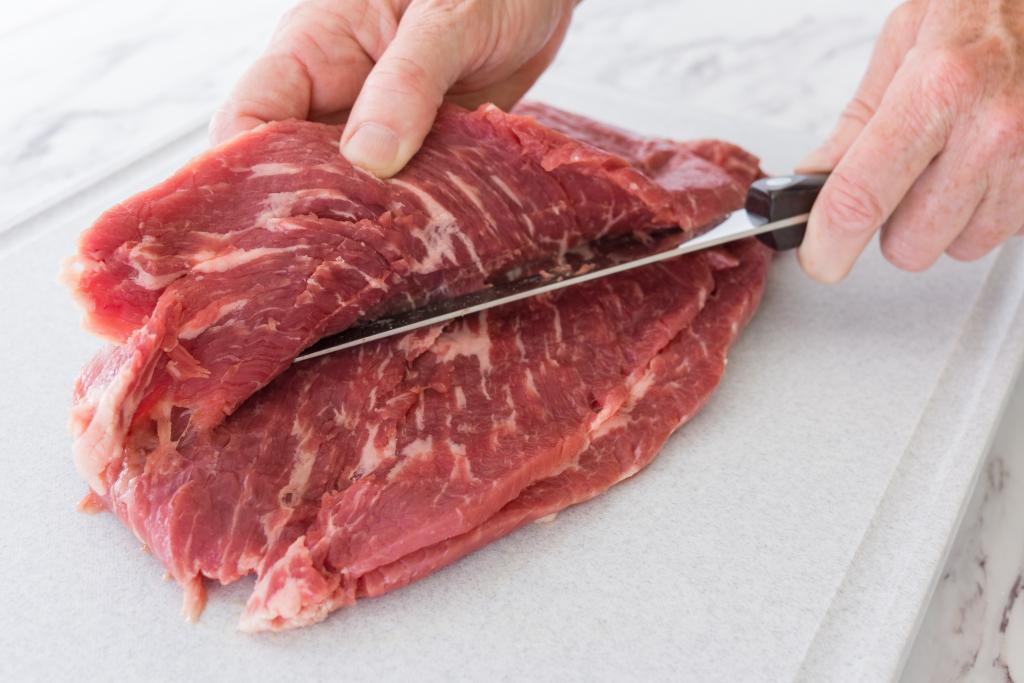 Learning how to butterfly flank steak opens this flavorful meat up to all kinds of possibilities. Once cut open, it's perfect for stuffing with ingredients and then rolled up for cooking. It takes it from ordinary to extraordinary.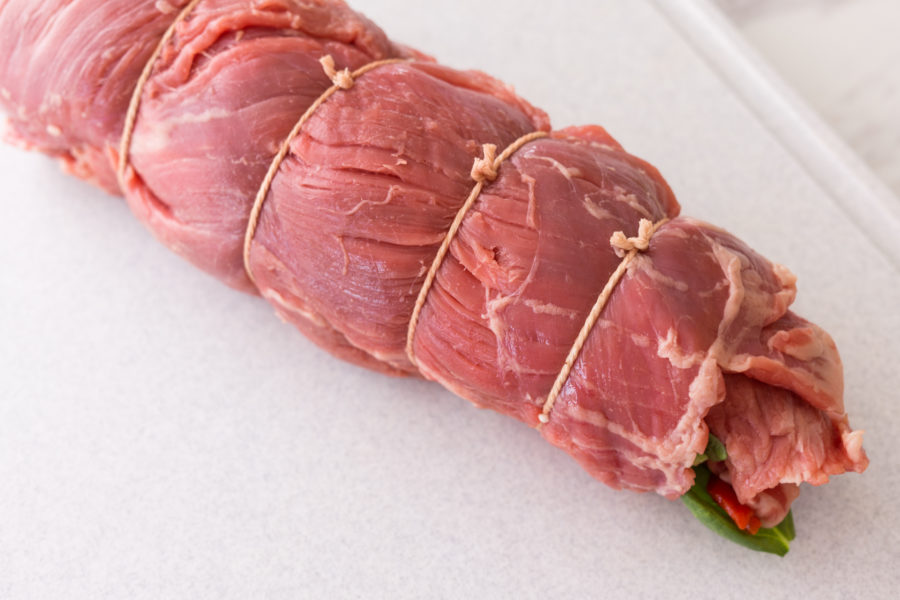 Use a Boning Knife to slice into the meat horizontally. It's sharp, thin, flexible blade slices into the meat with precision for easy cutting. But make sure not to cut all the way through. You want the steak to open like a book.
How to Butterfly Flank Steak
Lay the flank steak flat on a cutting board.
Use a Boning Knife to cut horizontally into it from top to bottom, keeping the knife level with the cutting board. Keep your guide hand flat on top of the steak to hold it secure.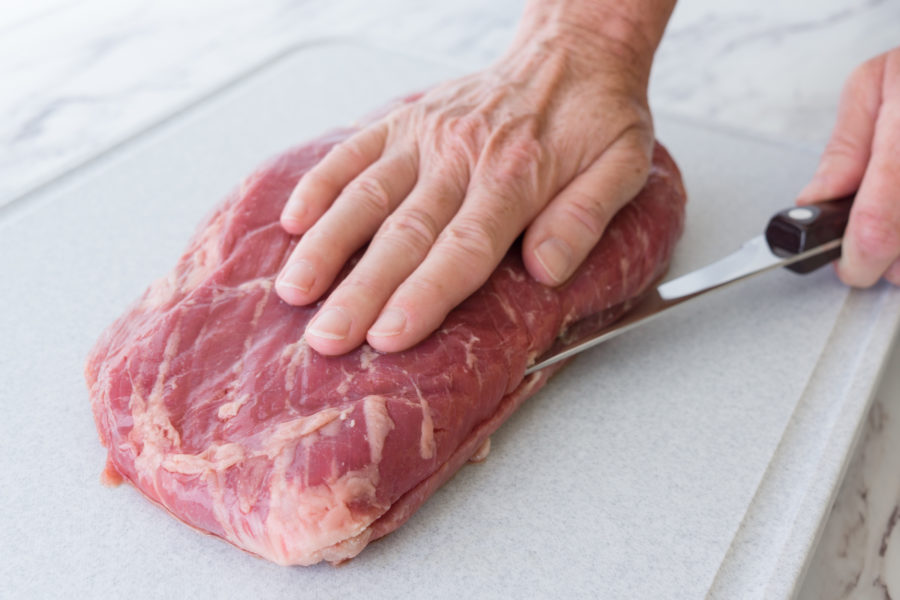 Fold the top half back and continue cutting the top half away from the bottom half, working your way slowly so as not to poke holes in the steak.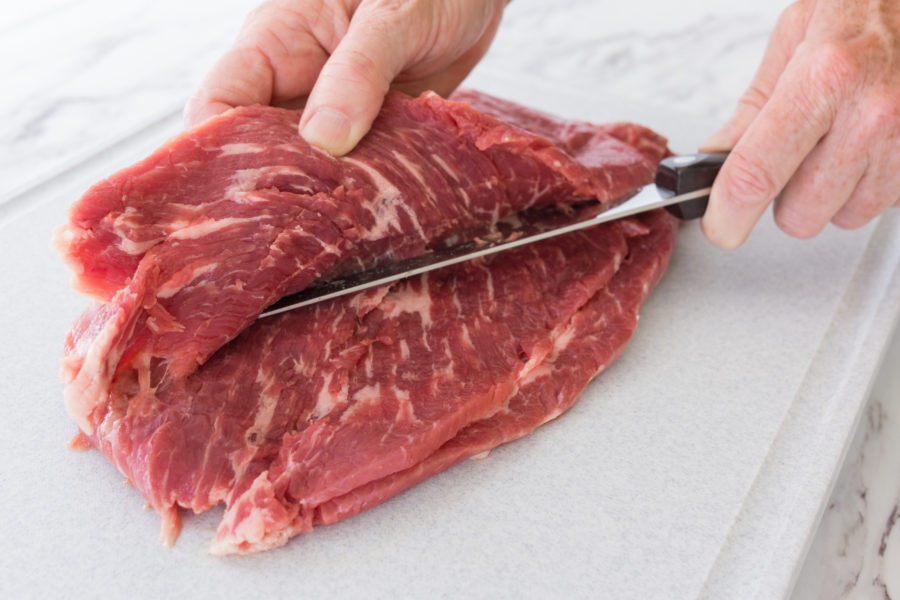 Continue cutting until the steak opens up flat (do not cut all the way through the steak).
Quick Tip: For best results, make sure the butterflied steak is of even thickness. If need be, use the back side of an Ice Cream Scoop or meat mallet to pound down the flank steak to a uniform thickness for even cooking.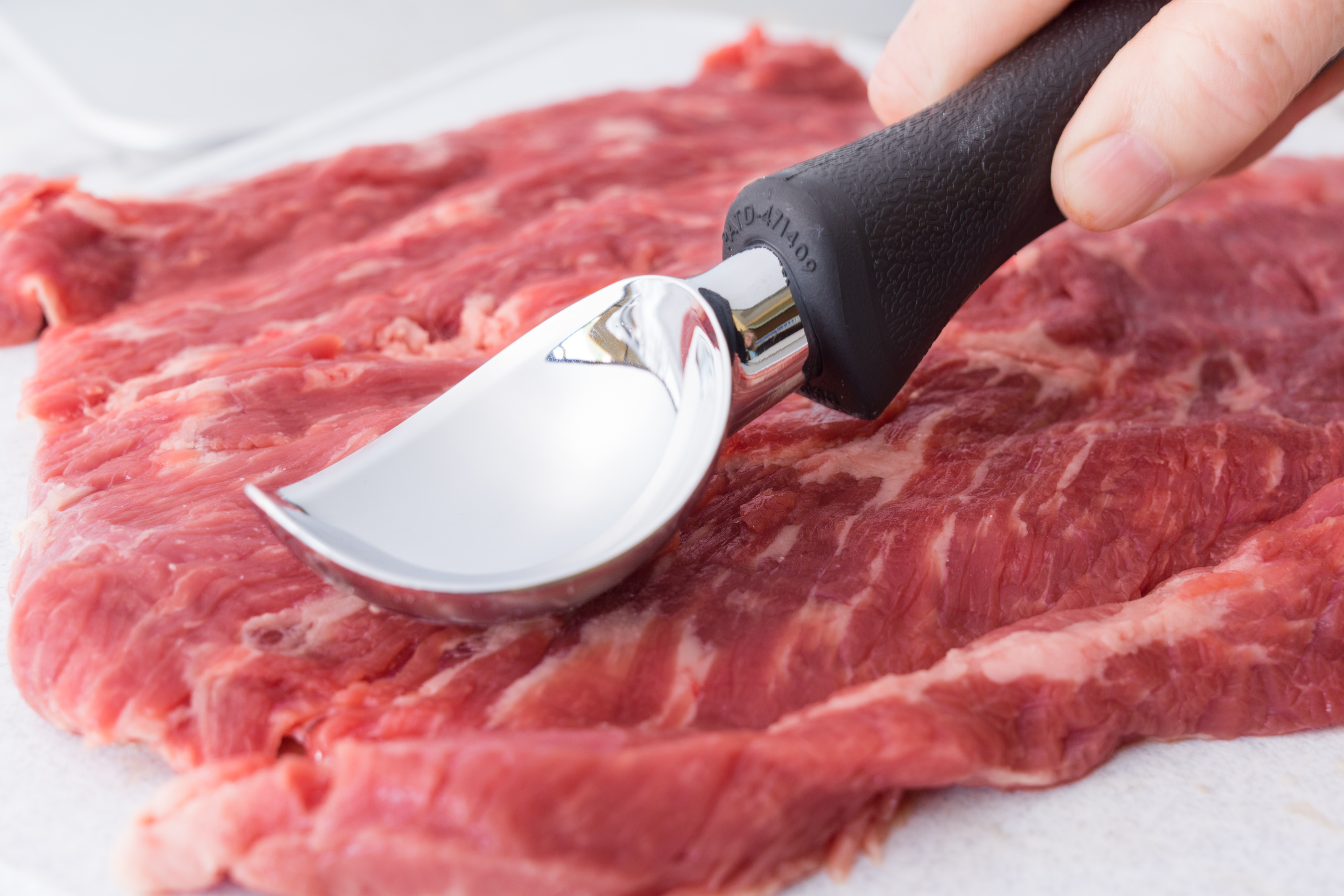 Flank steak is inexpensive and a versatile cut of meat. Because it's low fat content, it is best cooked on the grill to rare or medium rare. To help tenderize the meat and add flavor, consider marinating it. When cooked properly it has a delicious intense meat flavor.
How to Carve Flank Steak
When the flank steak is done cooking, remove it from the heat and let it rest for five minutes before cutting. The internal temp will increase about 5 degrees as it sits.
Use a 6-3/4" Petite Carver to cut across the grain to shorten the muscle fibers for a more tender bite.