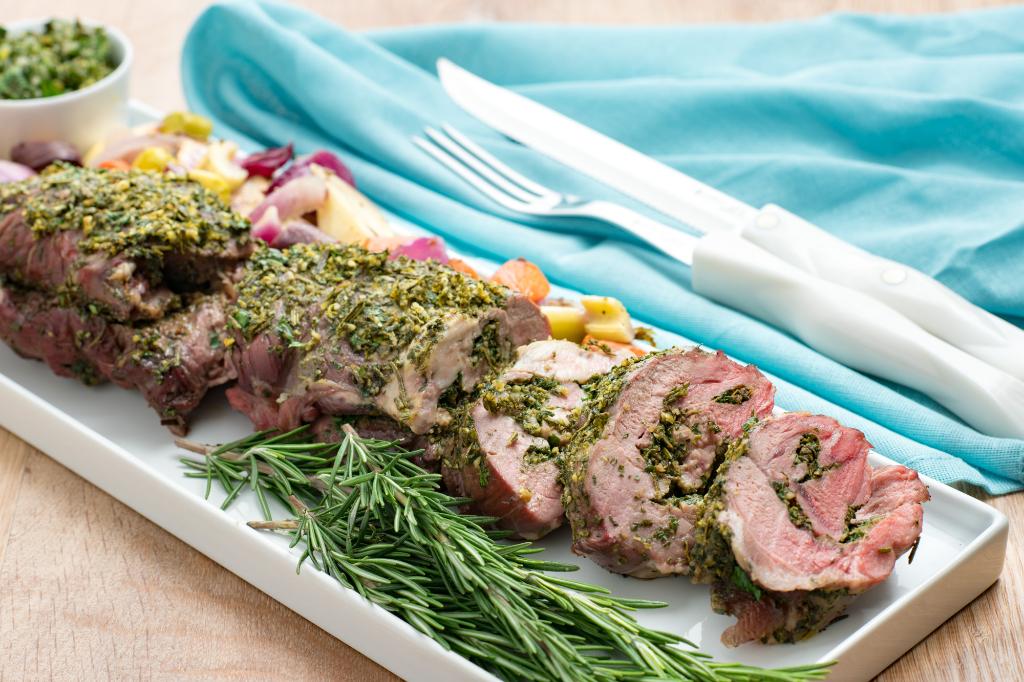 Lamb is not my first choice for a holiday meal, even in the spring. But when a friend sent me this recipe I decided to give it a try. It helps to know how to butterfly the meat. A sharp Boning Knife is the key to my success here. Its thin, flexible, sharp blade can make smooth even cuts for butterflying.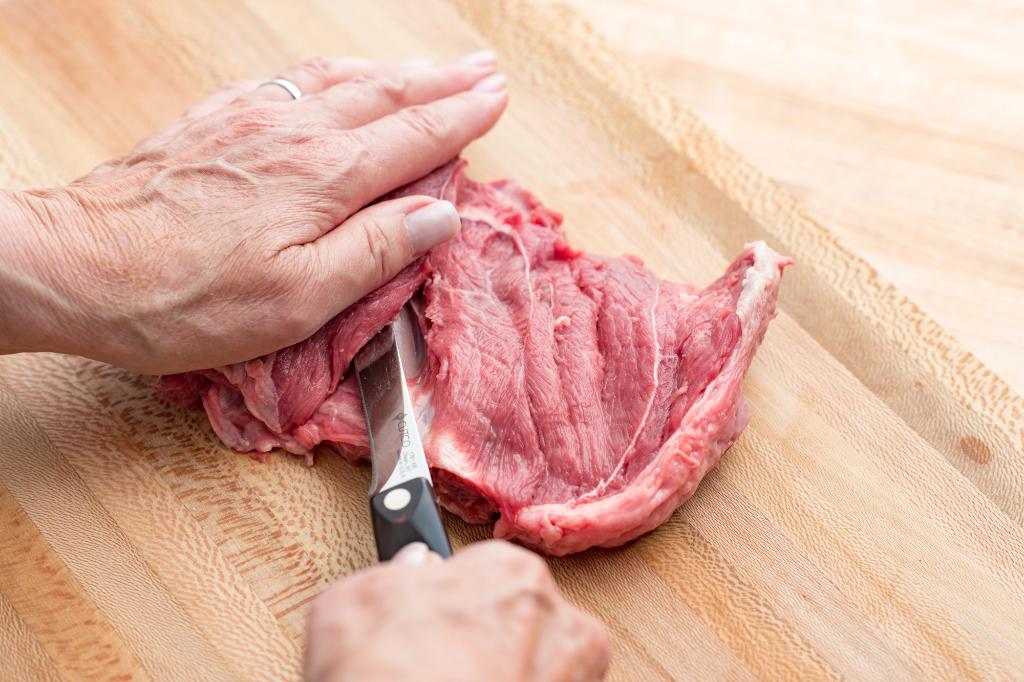 I like this recipe because while the veggies finish cooking, the lamb has time to rest before serving. I cook it to 5 degrees lower than my desired temperature, remove from oven, and tent with foil. The lamb will continue to cook and reach goal temperature in that 20 minutes.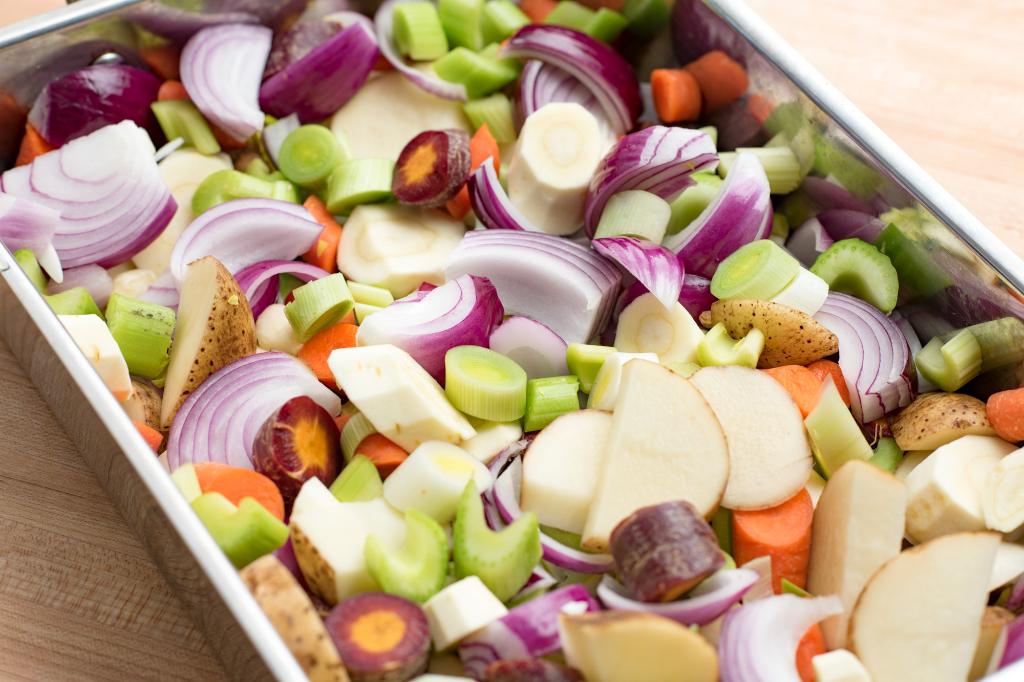 Ingredients
Lamb
3 1/2 to 5 pound leg of lamb, boneless, butterflied
1/2 - 3/4 teaspoon kosher salt
Cracked pepper
Herb Filling
1 cup fresh herbs (a mix of 2 or 3 of the following) thyme, sage, rosemary
1 cup Italian parsley (about a half bunch)
10 cloves garlic
1/2 teaspoon salt
1/4 teaspoon pepper
1 tablespoon lemon zest
3 - 4 tablespoons olive oil
Roasting veggies
8 cups variety of chopped root veggies (potatoes, carrots, celery, parsnips, leeks, red onion, garlic cloves) - all cut to 1-inch dice
Olive oil to coat
Salt and pepper to taste
Mint Gremolata
1/4 cup olive oil
1/3 cup finely chopped mint leaves
1/3 cup finely chopped Italian parsley
1 tablespoon lemon juice
1 tablespoon lemon zest
1 tablespoon chopped capers
1 finely minced garlic clove
2 tablespoons finely chopped onion or shallot
Salt if necessary
Directions
Heat oven to 425 degrees F.
Remove lamb from packaging and pat dry well. Trim away any unwanted fat. Sprinkle all sides with salt and pepper. Place outer side (side with fat) down.
Make the herb filling: Place all the herbs, garlic, salt and pepper and lemon zest in a food processor and pulse. Add oil, scraping down the sides if necessary, pulse until just combined. Not too smooth or oily. This should feel like a dry course paste. Spread 2/3 of the paste on the inside of the lamb.
Roll up the lamb, with the filling on the inside and tie at one-inch intervals. Rub the remaining filling paste all over the outside of the lamb. (You can make this part ahead of time – refrigerating for 1-2 days and wrapped tightly in plastic wrap. Make sure to bring to room temp at least one hour before roasting.)
Cut any combination of roasting vegetables into 1-inch pieces. Drizzle with 2-3 tablespoons olive oil, salt and pepper, and lay the lamb roast over top.
Place in oven for 15 minutes. Reduce heat to 325 degrees F, and continue to roast for an additional 50 minutes, remembering that the thickness of the lamb will determine how long it takes to reach temperature (125 degrees F for rare to 135 degrees F). Remove the lamb from the baking dish, set aside and let the veggies continue to cook, if needed, while the lamb rests 20 minutes.
While the lamb is resting make gremolata. Combine all the ingredients in a small bowl.
Slice the lamb and serve with roasted veggies and mint gremolata.
Recommended Tools