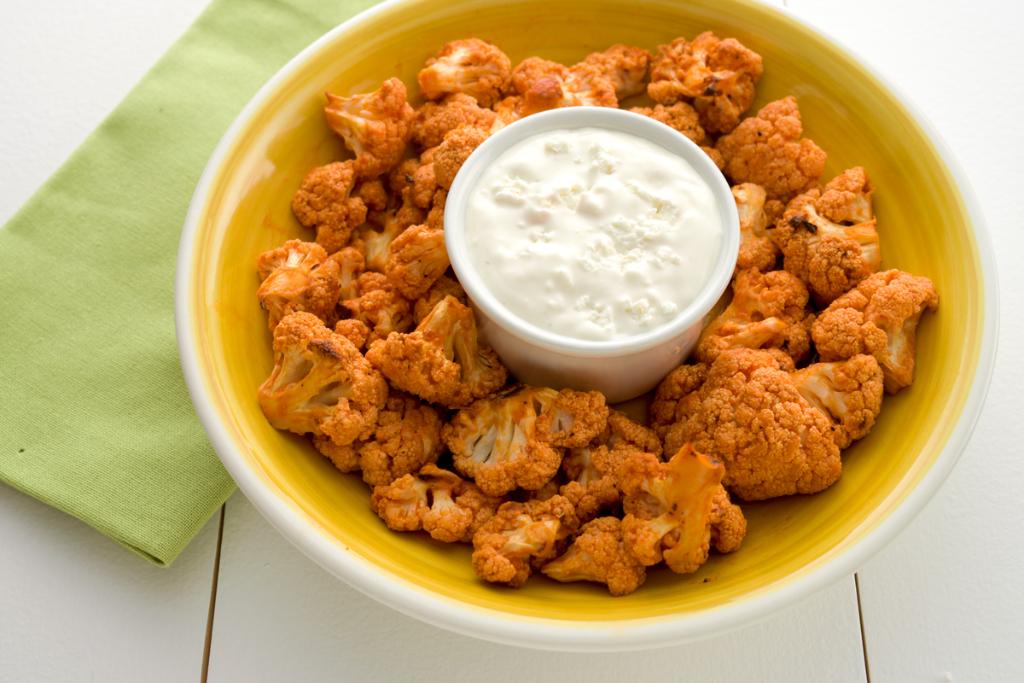 These cauliflower buffalo bites are so close to the real deal, it's hard to believe they are good for you. They are vegetarian and gluten free, and can easily be made vegan, which makes them a great appetizer or dinner side dish.
How to Cut Cauliflower
To remove the cauliflower florets, trim off the root end of the head of cauliflower. Using a chef knife, cut the head into quarters and then snip off the florets with kitchen shears, like Cutco's Super Shears.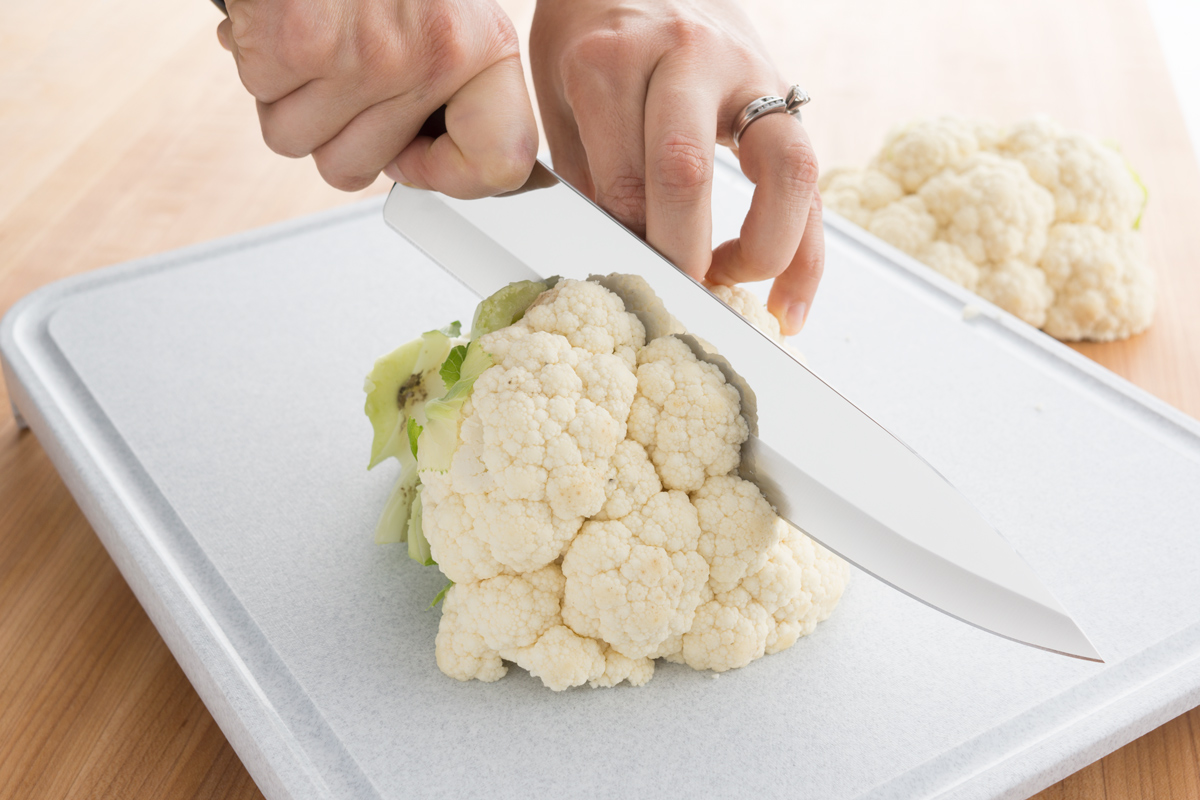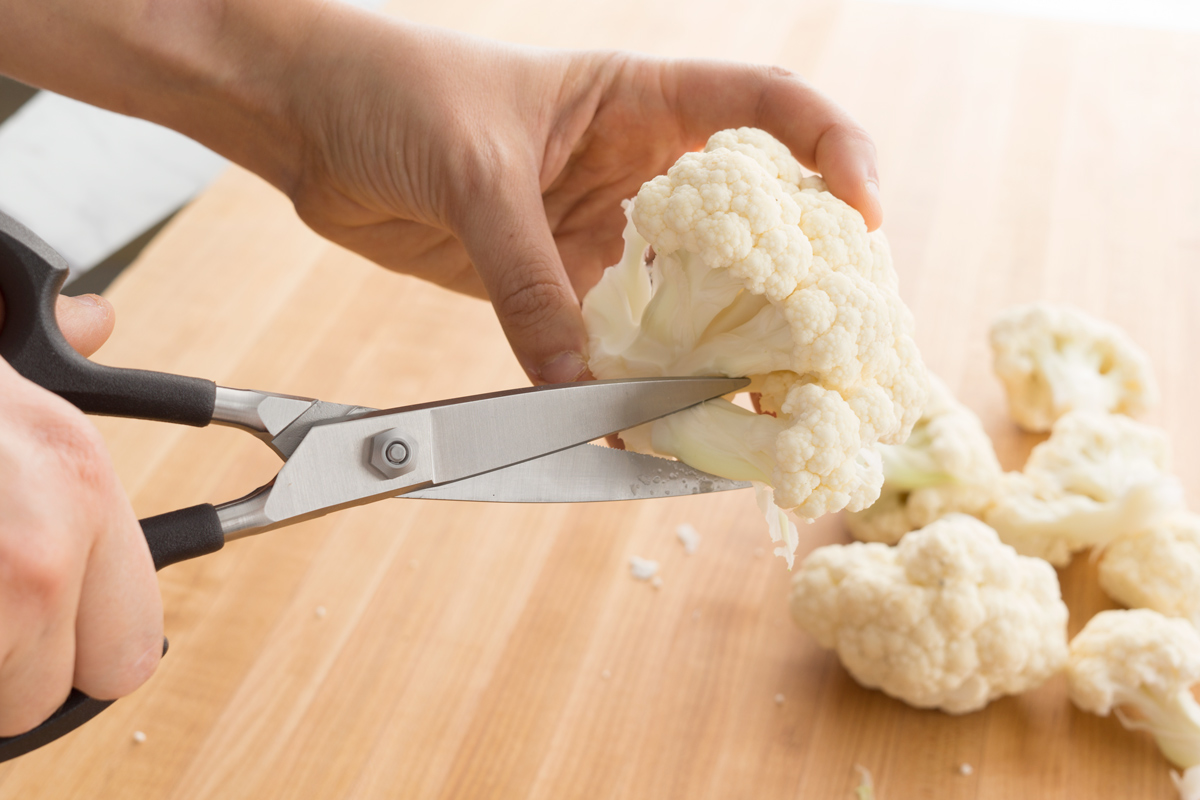 See our tutorial on How to Cut Cauliflower
Cauliflower is an excellent source of Vitamin C, Vitamin K, and folate, making them nutritious and guilt-free. It doesn't get much easier than this and they'll fool even the biggest fried food lovers.
Nutrition Information: Serving size: (1/6th of recipe) 108 Calories, 6g Fat , 11g Carbohydrates, 725mg Sodium, 2g Fiber, 2g Protein
Ingredients
1/2 cup hot sauce (i.e. Frank's Red Hot Sauce), divided
2 1/2 tablespoons butter
1 tablespoon coconut aminos
1 teaspoon apple cider vinegar
1/2 teaspoon garlic powder
1 large head of cauliflower, cut into florets, stems removed
Chopped parsley for garnish
Directions
Preheat oven to 425°F. Line baking sheet with parchment paper.
In a small saucepan, mix hot sauce, butter, coconut aminos, apple cider vinegar and garlic powder over medium heat.
In a large bowl combine the cauliflower florets and 1/3 cup of the Buffalo sauce mixture. Toss to coat.
Spread out cauliflower on sheet pan and bake for 18-20 min tossing halfway through baking time.
When done, remove from oven, transfer to serving dish and drizzle with remaining hot sauce. Top with parsley and serve with ranch or blue cheese for dipping.
Recommended Tools