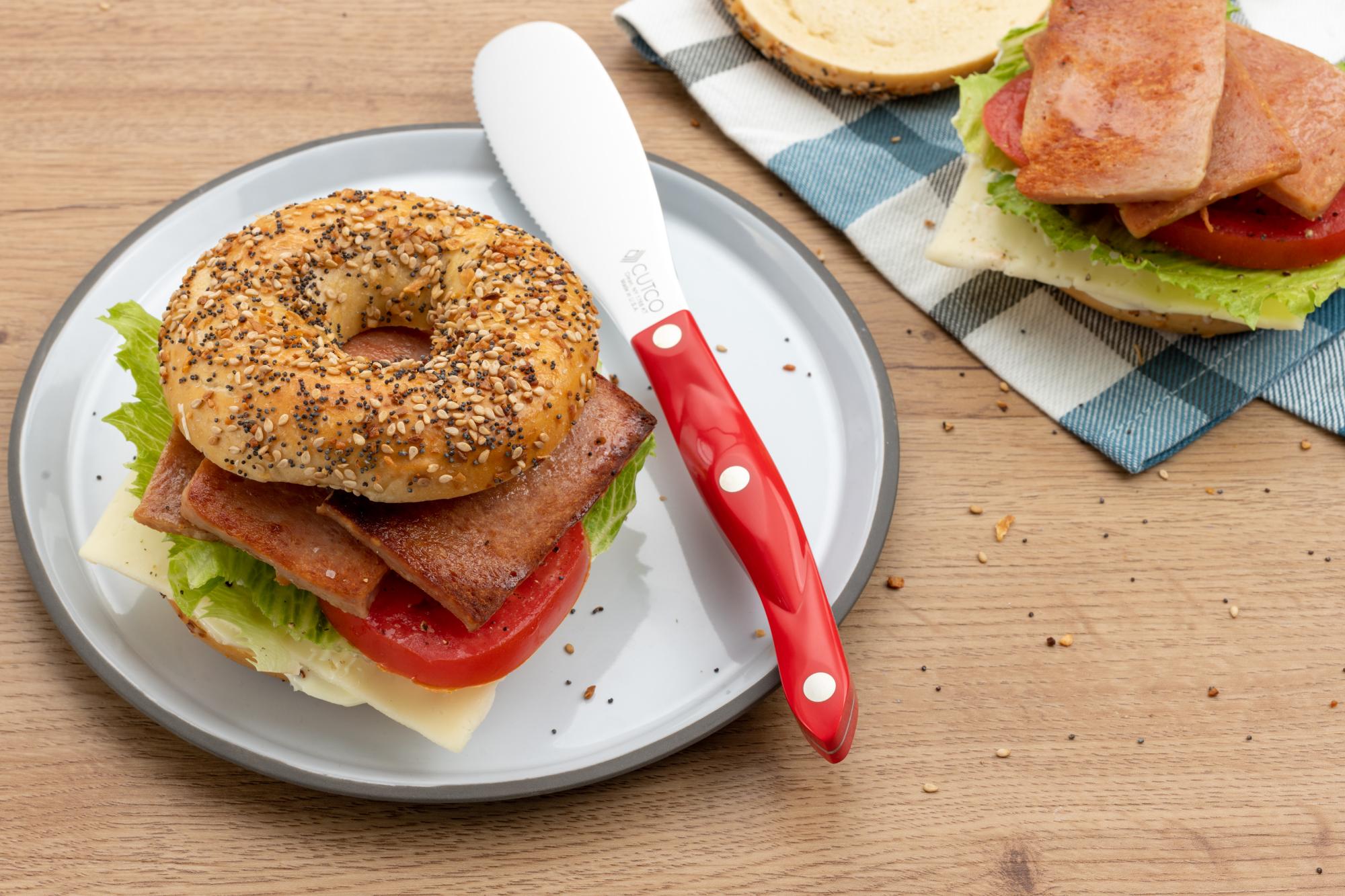 Growing up, we occasionally would have SPAM® accompany a meal. Whether it be diced up in fried rice or fried up on a breakfast plate, I always looked forward to it – I loved it so much. I love that salty, crisped up, gelatinous mystery meat.
As I've grown up, I realized SPAM is a very controversial food. You either love it or you're appalled by it. For those of you that won't touch it, it's cool, that just means more for me!
There is nothing quite like plucking a fresh garden tomato from the vine, slicing it up and placing it on that tasty grilled SPAM sandwich. I guess, in a way, it's like a BLT.
This sandwich is the perfect fit for Cutco's Spatula Spreader, which they like to call their sandwich knife. I can see why. The thin, sharp, flexible blade can be used to easily slice the bagel and slice the SPAM. And that's not all. Use it to spread the mayo onto the bagel and cut the sandwich in half. It's all done with that one knife!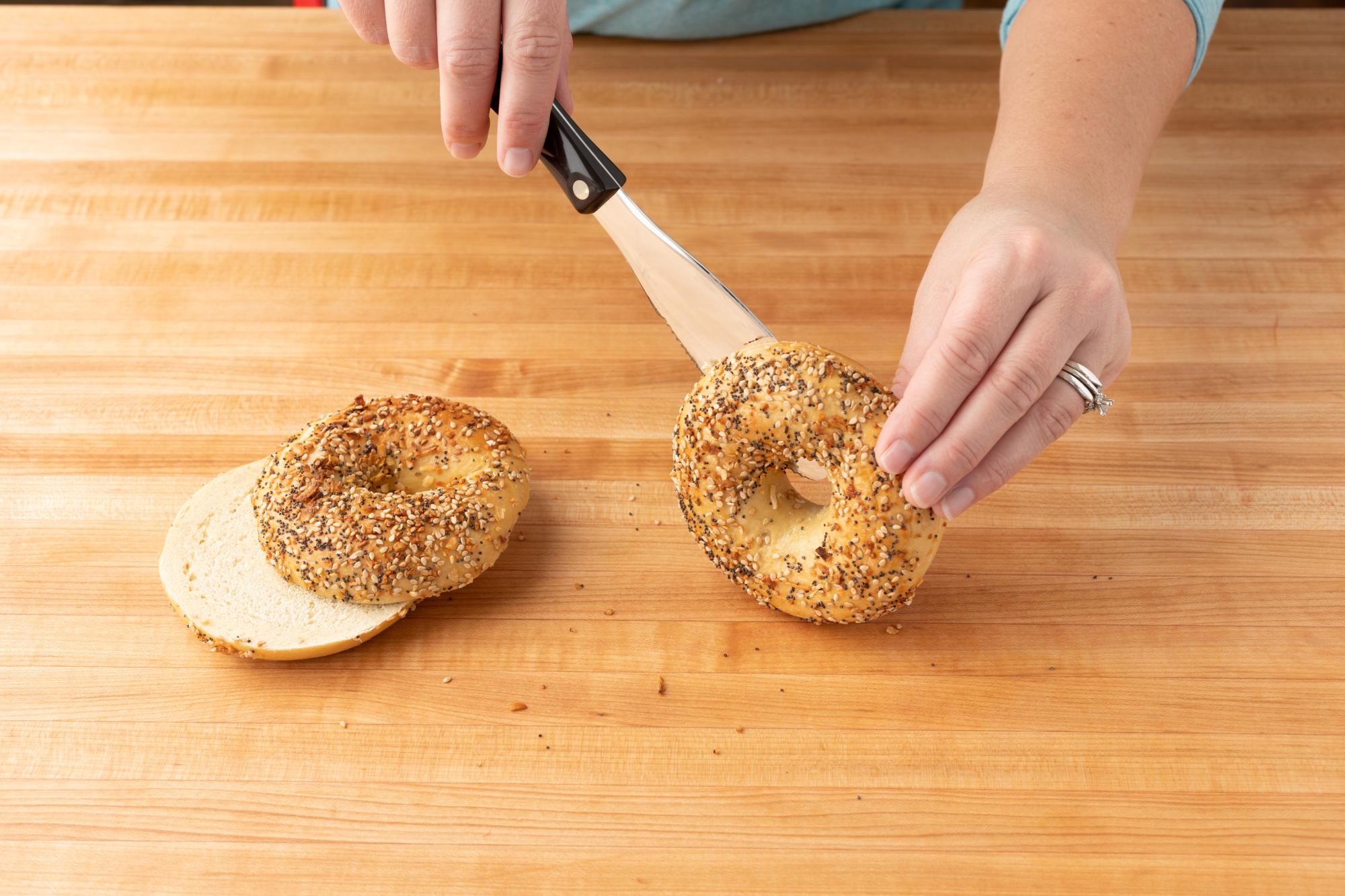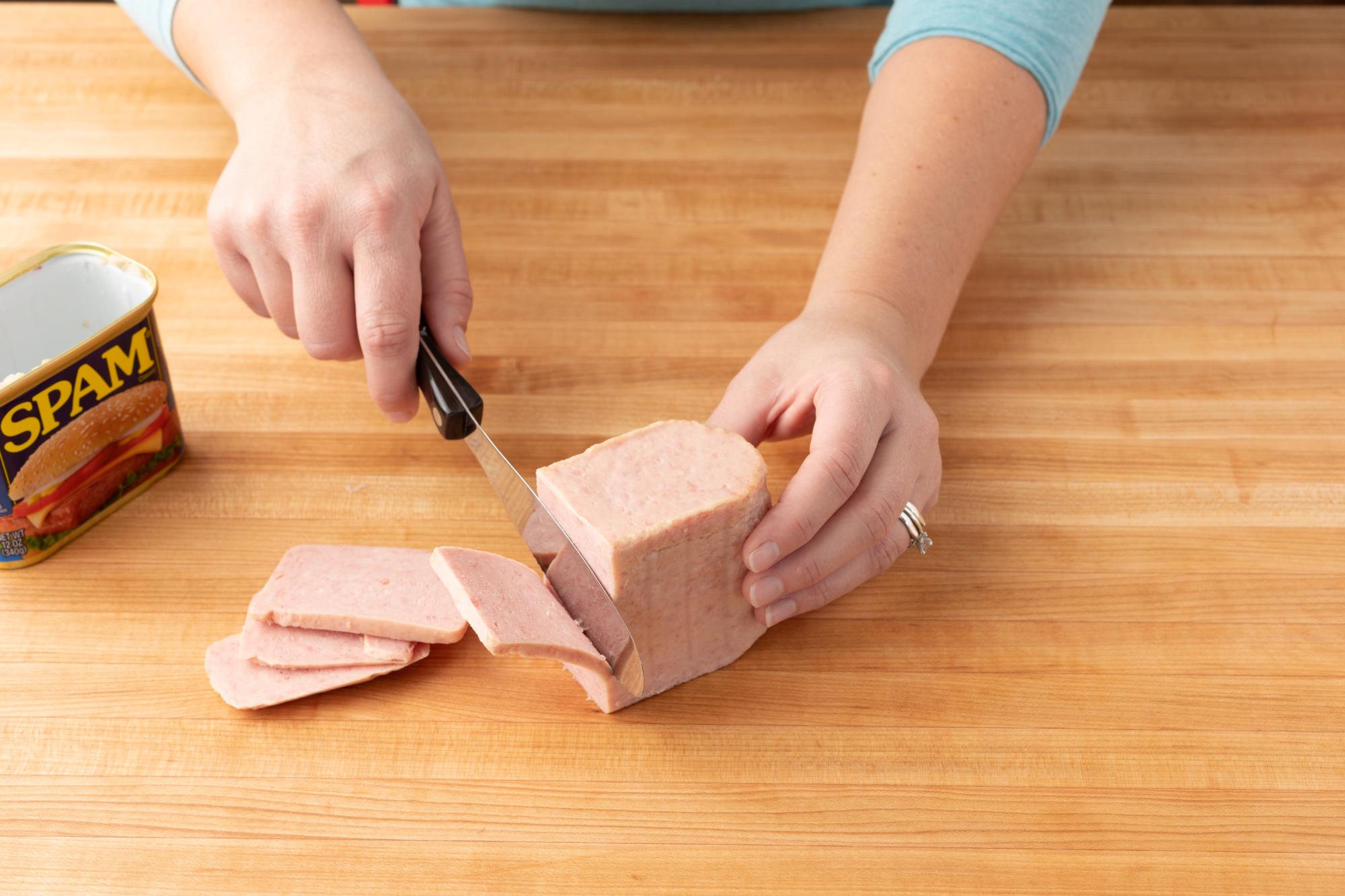 I highly recommend that if you have never tried SPAM, go grab yourself a can of it, slice it up, pan fry it or, heck, grill it! Make yourself the ultimate bagel sandwich and enjoy it. If you don't think that it's just dang tasty, well then we can't be friends (just kidding, I respect you – kinda).
Don't feel locked into the toppings in this recipe. Along with lettuce, tomato and cheese, try topping it with avocado, red onion or whatever else you like.
Ingredients
4 everything bagels
12 ounces SPAM, sliced and grilled
Mayonnaise, to taste
Leaf Lettuce
2 sliced tomatoes
Sliced cheese, your choice
Salt and pepper to season
Directions
Using the Spatula Spreader, slice the bagels in half.
Slice the SPAM into 1/8" slices and fry in a pan or on a Griddle, or grill them to brown them up.
Spread a layer of mayonnaise on the bagel.
Layer on the ingredients as you desire.
Serve with some fresh cut veggies and fruit.
Recommended Tools