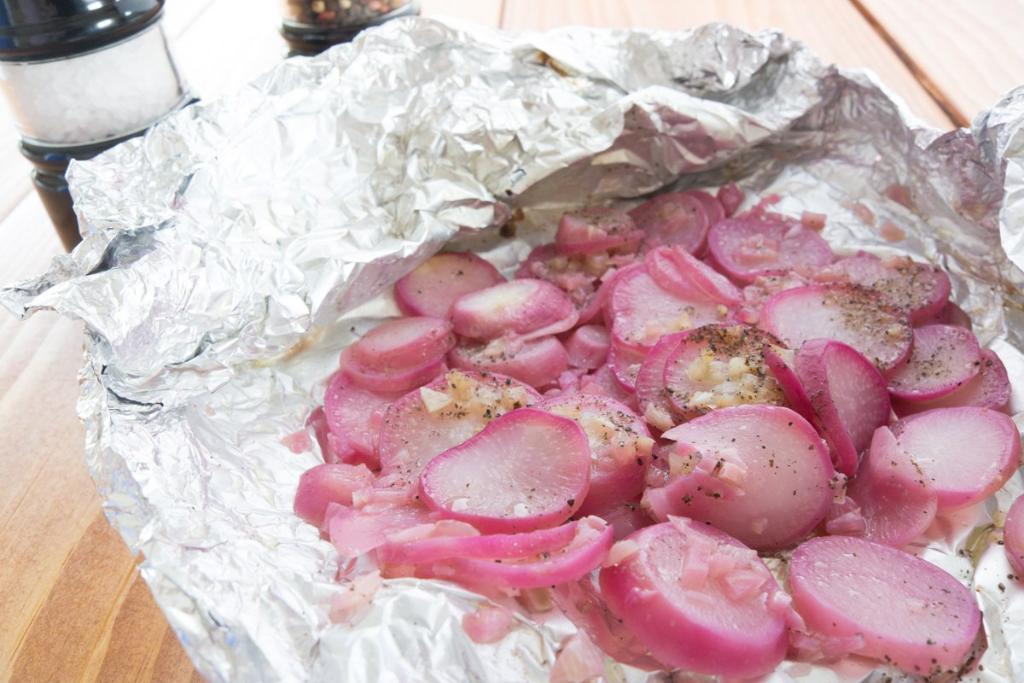 We tried grilling sliced radishes in a foil pack with minced garlic and butter. Grilling completely changed the flavor. They lost their peppery taste and became very mild.
Ingredients
20 ounces radishes, sliced (1/4" thick)
2 garlic cloves, minced
2 tablespoons butter, cut into small pieces
1 ice cube
Salt and pepper to taste
Directions
Preheat grill on high. Place radishes, garlic, butter and ice cube on a double layer of aluminum foil large enough to wrap contents. Season with salt and pepper.
Tightly seal the foil to form a foil packet. Place packet on grill and cook 20 minutes or until radishes are tender.