Green Beans With Warm Shallot Vinaigrette
1319 days ago
Skip to recipe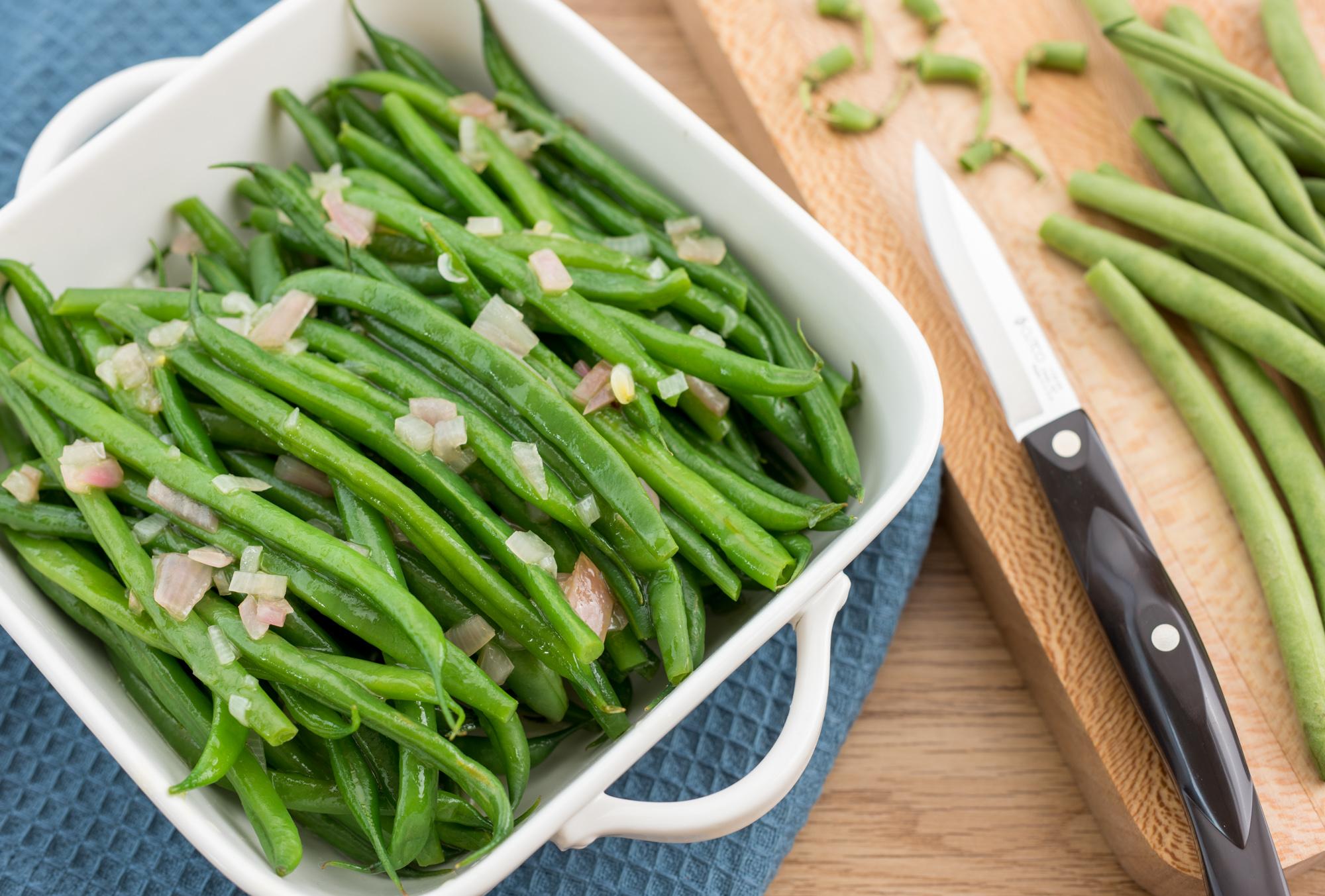 As a cook and recipe developer, I'm always looking to make things a little more special, especially for a holiday. This green bean recipe is a nice change of pace. The warm shallot dressing dresses up the green beans and is handy for any other favorite veggie or salad. Warm dressing on a cold salad is always a great textural contrast.
For trimming the stems from the green beans I used a 2-3/4" Paring Knife. The sharp, small blade is easy to control and makes a clean cut.
When you're ready to mix together the warm vinaigrette, reach for Cutco's Mix-Stir. This little coil whisk really is wonderful for emulsifying the ingredients, right in the saucepan.
This recipe is a nice change from the calorie-laden green bean casserole that's so popular during the holidays. It's both light and flavorful.
Ingredients
Green beans, ends trimmed
3 tablespoons olive oil
2 tablespoons white wine vinegar
2 teaspoons honey
1 chopped shallot
Directions
Trim green beans and steam.
Heat olive oil, add white wine vinegar, honey and shallot. Mix well and keep warm until serving time.
Serve over green beans.
Recommended Tools