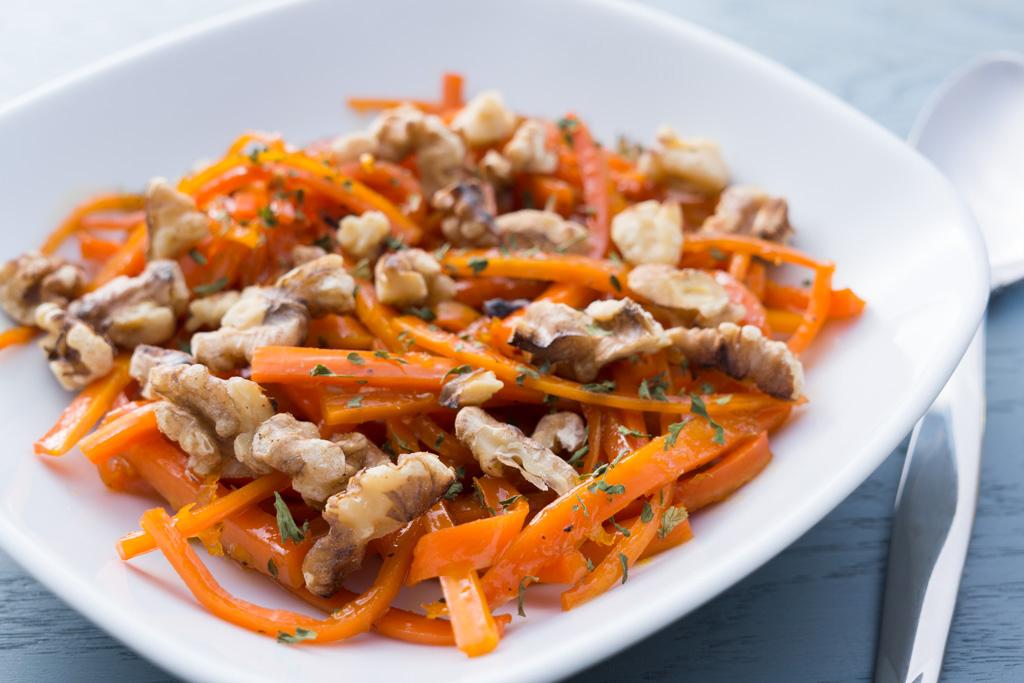 Don't overlook carrots as a great summer side dish. Sure, they're great eaten raw as a crudité but there are many easy carrot side dish recipes that have delicious flavor like this one for Glazed Carrots with Citrus.
The recipe calls for using julienned carrots, which are easily prepared using a 5" Petite Santoku knife. Learn how to do it by watching our quick video tutorial. For julienne in particular, try to keep the pieces as uniform as possible for even cooking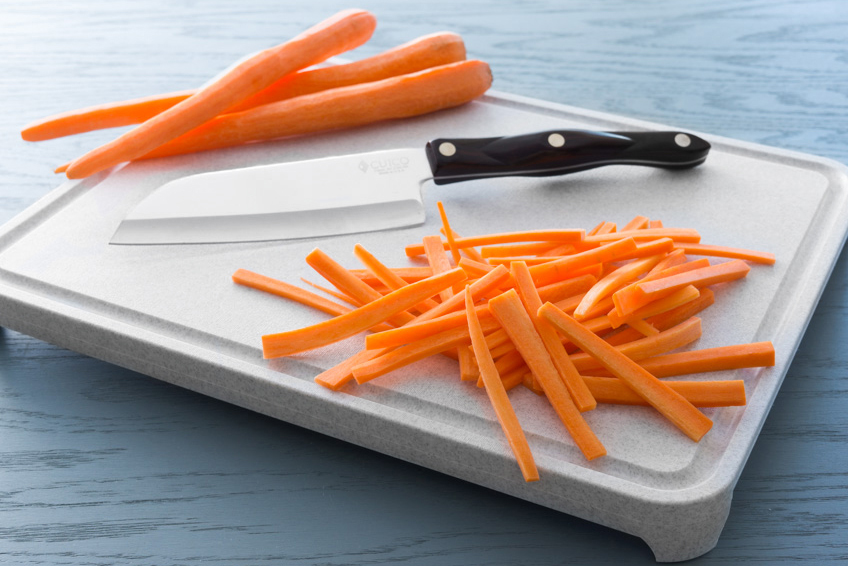 The thin matchstick-sized carrots are cooked in melted butter with brown sugar and citrus peel for this recipe. It's a delicious flavor combination and it's so simple.
It only takes about 10 to 15 minutes on the stove and this dish is done. Not only do the glazed carrots deliver on flavor, they also deliver on texture because the short cook time allows the carrots to maintain some of their crunch.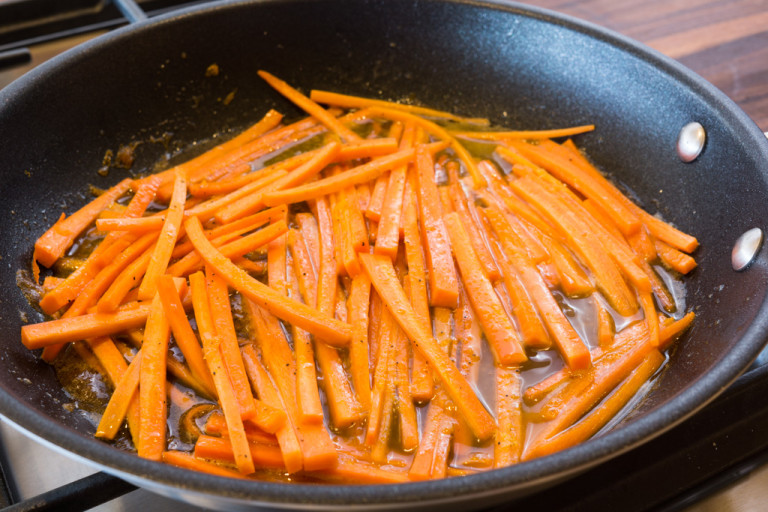 Because the carrots are cut thin, they are able to really take on the flavor of the brown sugar and orange. They're finished off with some toasted walnuts for extra crunch and chopped parsley, both of which can be prepared using a 5" Petite Santoku.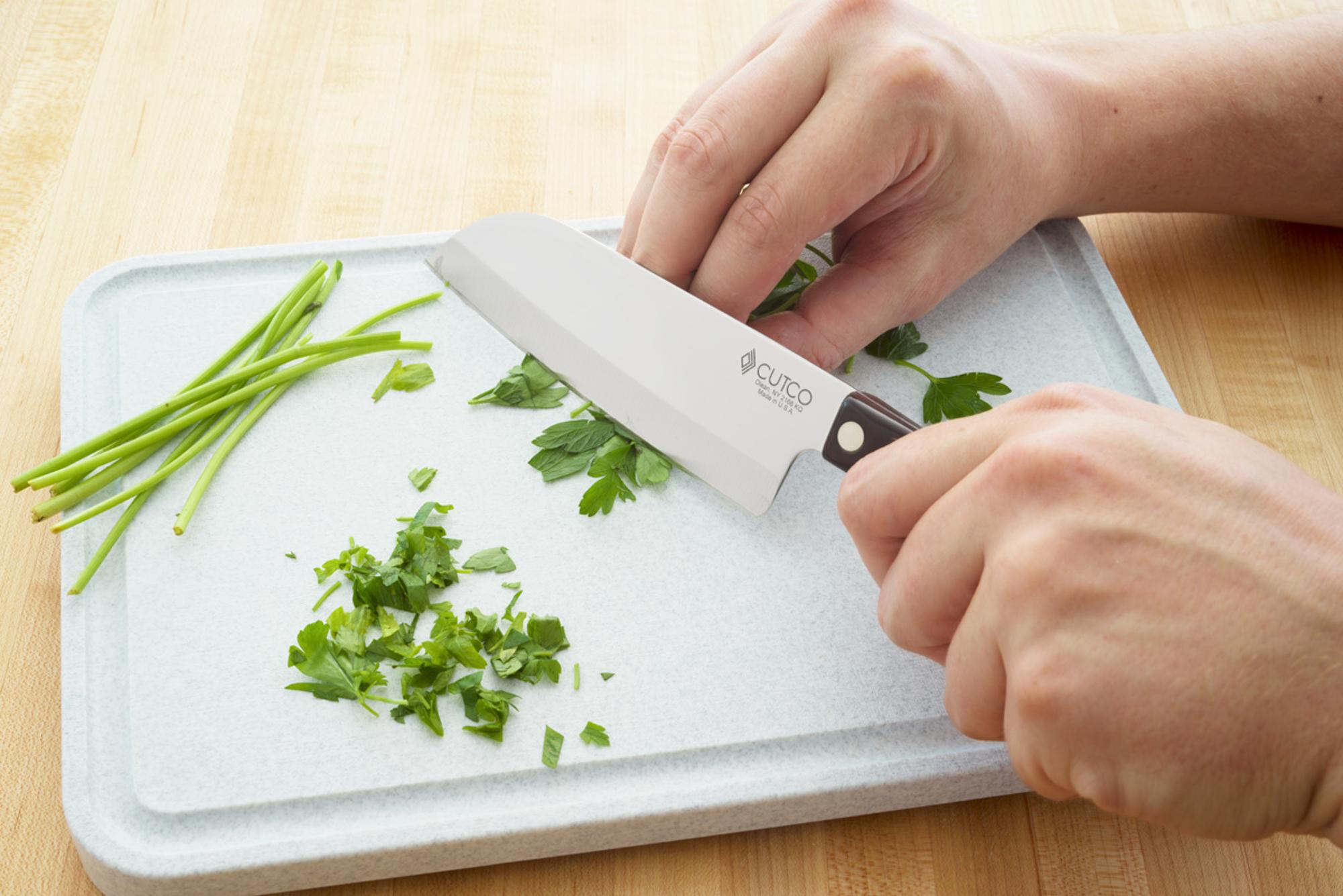 The end result is a sweet, slightly tangy dish that pairs well with pork or chicken.
It's a recipe that both adults and children will enjoy and it can easily be doubled or tripled.
Originally published March 1, 2016.
Ingredients
1 tablespoon butter
2 tablespoon brown sugar
2 cups carrots, peeled and julienned
Grated peel from half an orange
Salt and freshly ground pepper to taste
2 tablespoons fresh orange juice or if you prefer less sweet, 1 tablespoon fresh orange juice and 1 tablespoon water
1 tablespoon fresh parsley, chopped
1/3 cup walnuts, toasted
Directions
Melt butter in a non-stick pan over medium heat. Add sugar, stirring until melted.
Stir in carrots, orange peel, salt, pepper, orange juice or orange juice and water. Cover and cook about 10 minutes at medium low heat, stirring occasionally until carrots are crisp-tender. Remove lid and continue to cook until liquid has evaporated.
Remove from heat. Stir in parsley and walnuts. Serve warm.
Recommended Tools