Expert Advice on How to Build a Gingerbread House
Published 201 days ago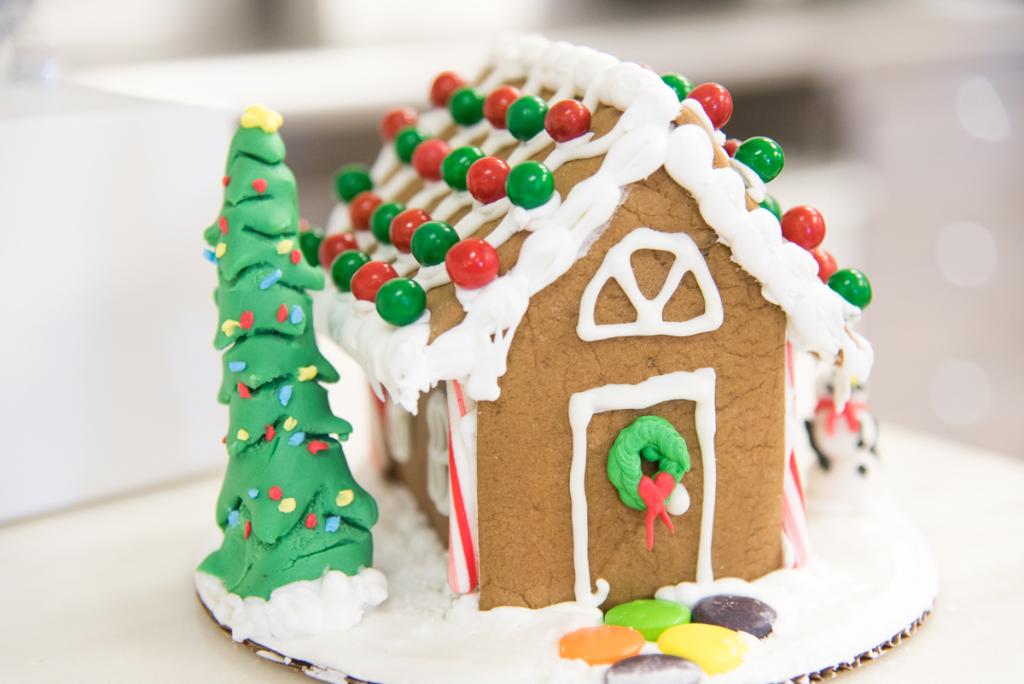 I've always loved gingerbread houses and have tried to make them many times over the years, with no success. I refuse to buy a premade gingerbread house kit, feeling like it's cheating in some way. So, this year, I sought out the help of some experts.
The Cutco Kitchen team took a field trip to a baking class at Alfred State College in Wellsville, New York. The culinary students there showed us the easiest way to build a gingerbread house and, as it turns out, they're not that hard to make if you've got the right knives and accessories, good recipes for gingerbread and icing, and some simple templates.
Tools for building a gingerbread house
Having the right tools will help make fashioning the house much easier. Sharp knives slice the dough without tearing when forming the walls and roof. You'll also need them for trimming the baked gingerbread and cutting candies, cookies and other decorative embellishments.
Here's what we recommend for your gingerbread tool kit:
4" Paring Knife: For cutting the dough to create the walls and roof.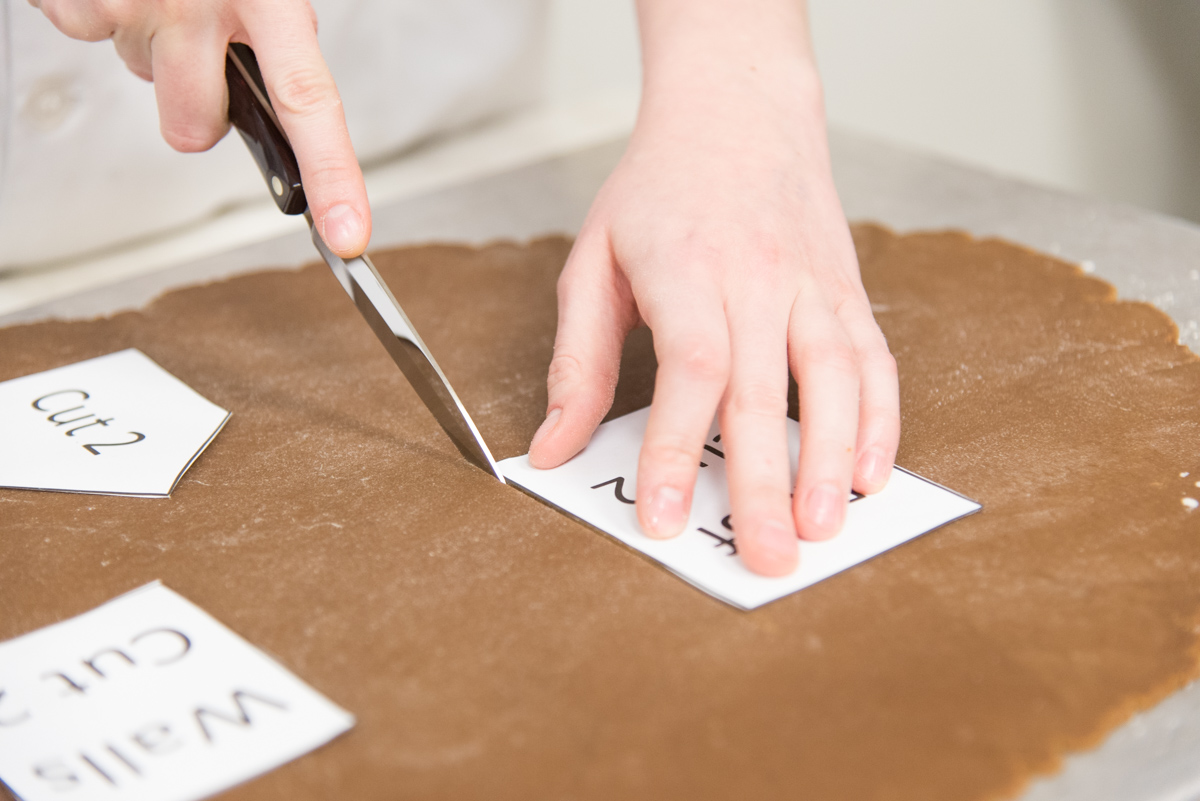 5-7/8" Petite Chef: For trimming the gingerbread pieces after they've come out of the oven.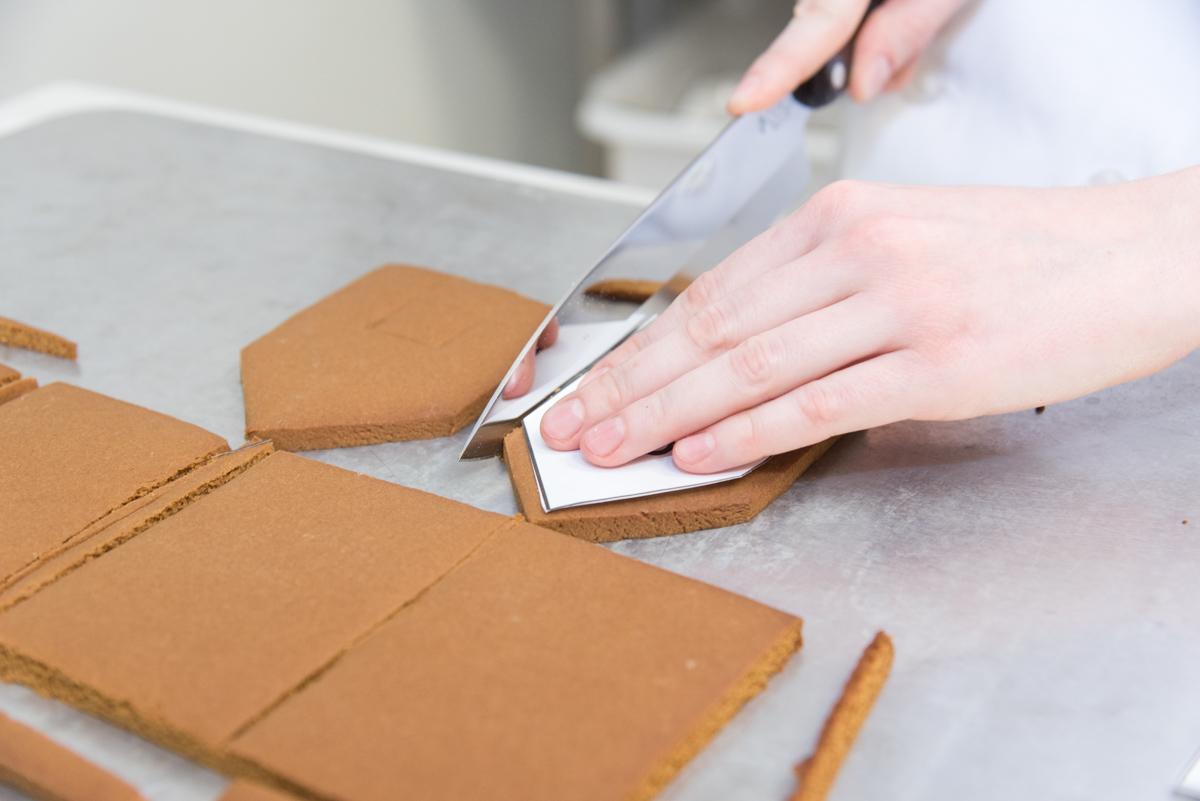 Spatula Spreader: For spreading icing for "snow" or onto the rooftop.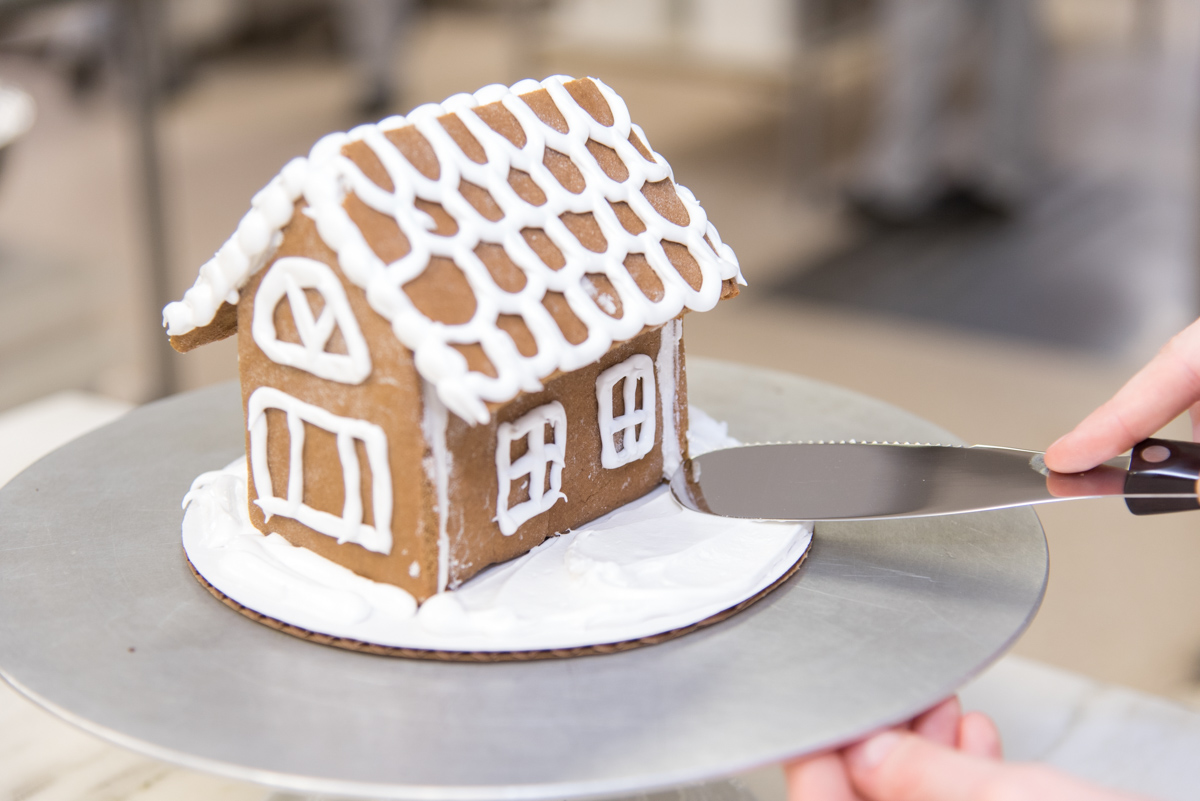 Super Shears (kitchen shears): For cutting candies, cookies and marshmallows for decorating.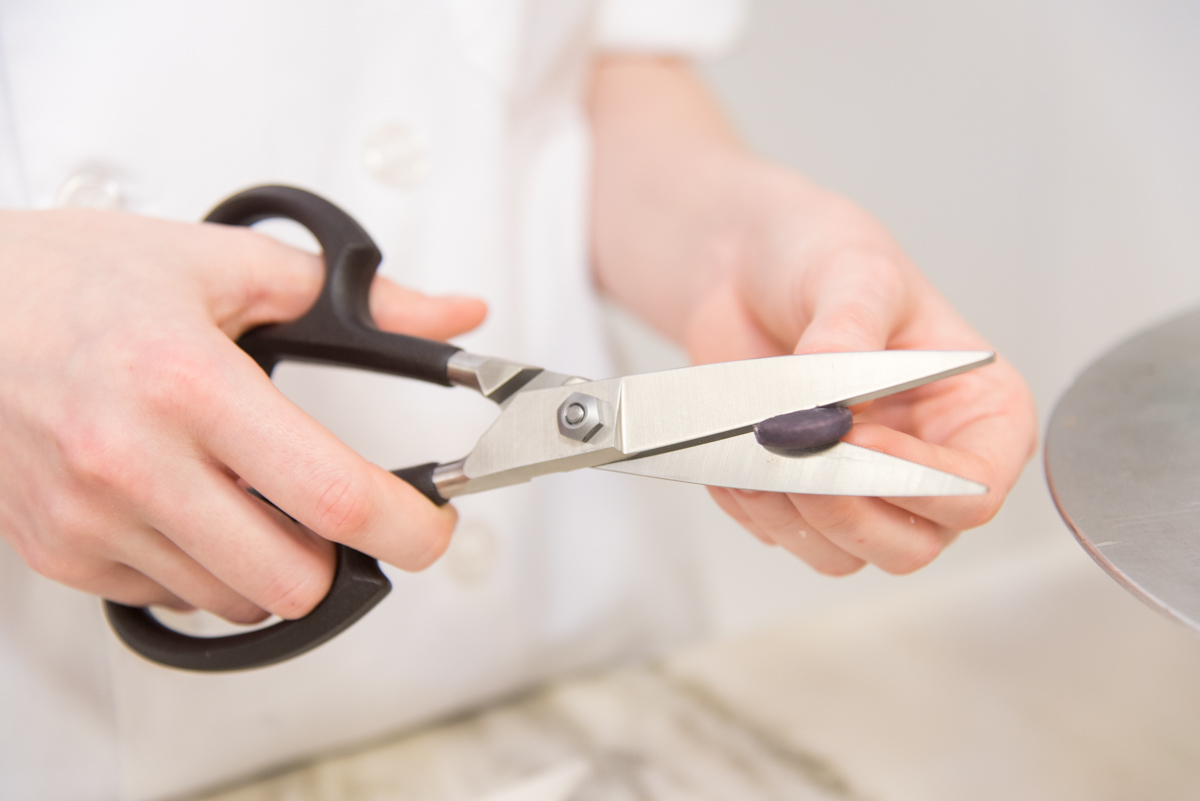 Keys to gingerbread house success
As soon as the gingerbread is out of the oven, remove windows and doors, trim the pieces and then cool completely. Make the pieces as straight as possible for easier assembly.
Use a royal icing recipe that holds up well and dries hard. Follow the recipe exactly for best results. If you double the recipe, expect it to take twice the time to make.
Ice the edges of both pieces of gingerbread and place iced sides together.
Steps to making a ginger bread house
1. Make gingerbread dough using the recipe below. Chill.
2. Spray the back of a cookie sheet with cooking spray.
3. Roll out your chilled dough directly on the back of the cookie sheet to about 1/4 -inch thick. Flour your rolling pin sparingly to prevent sticking.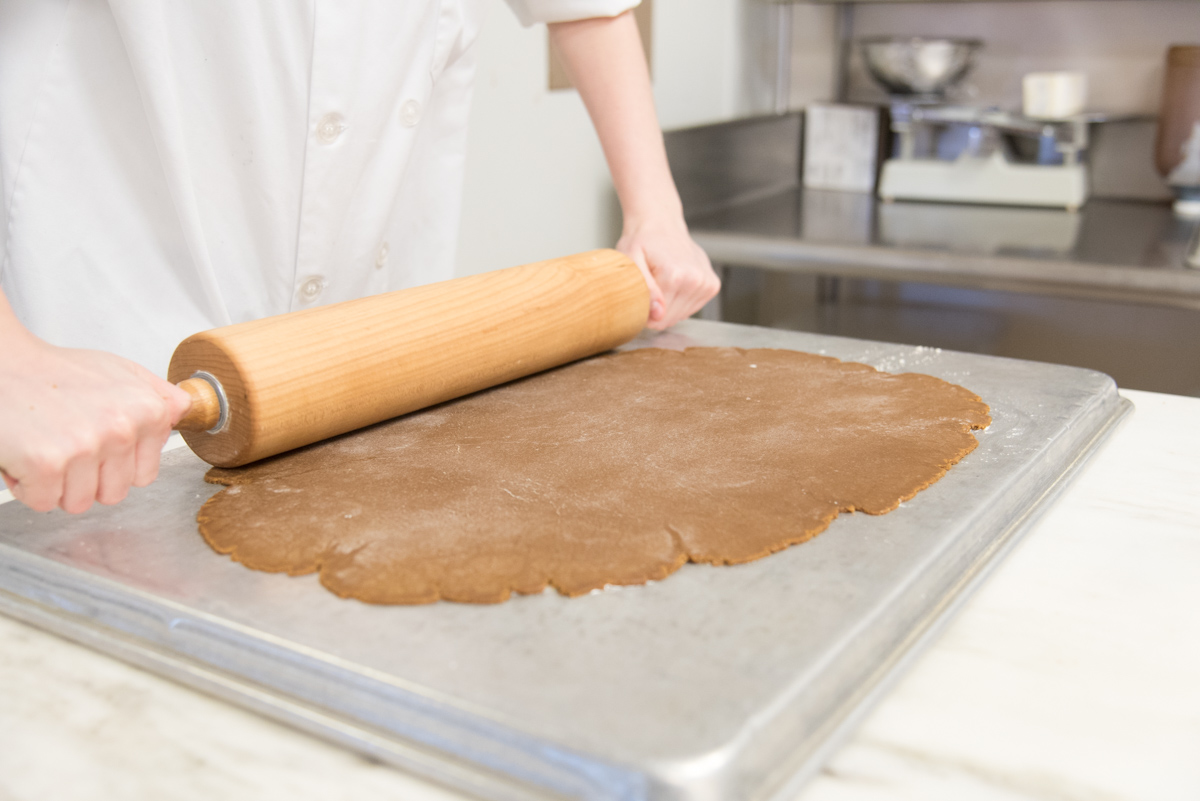 4. Using your pattern to cut out the shapes for your house.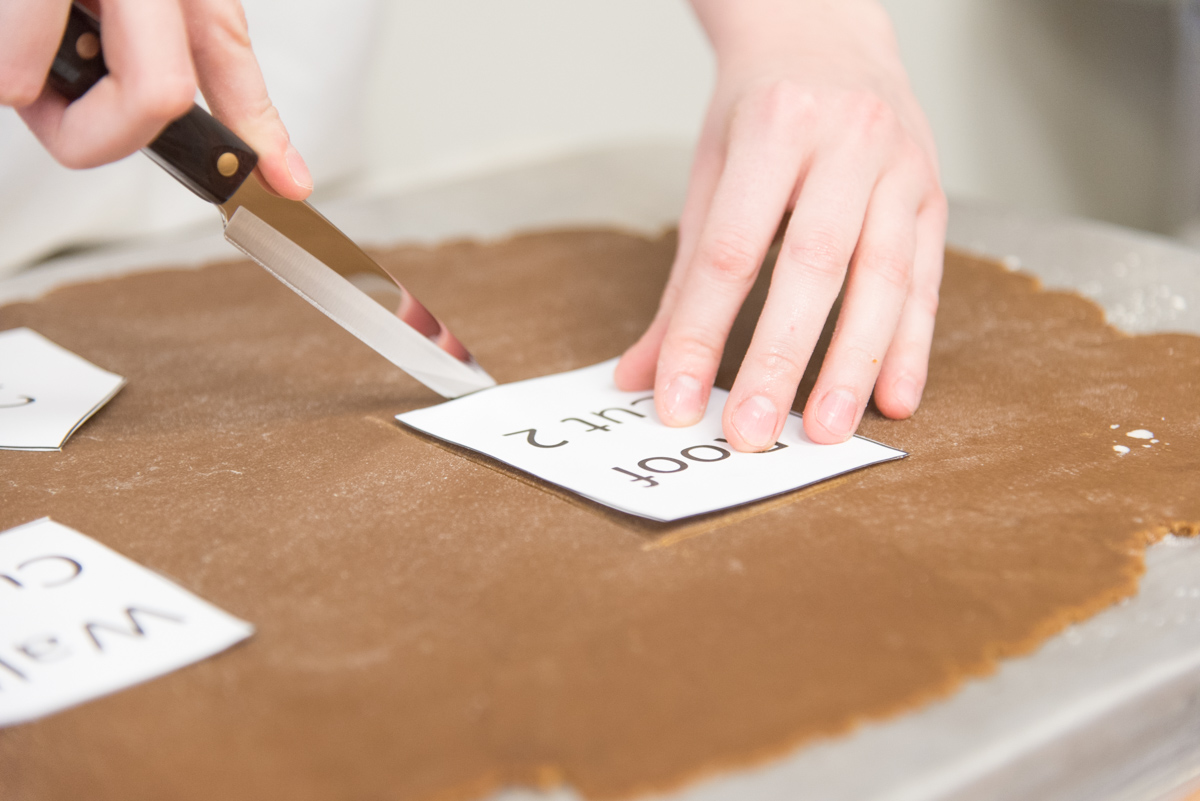 5. If you would like doors or windows, cut them before baking and leave them in place until baked.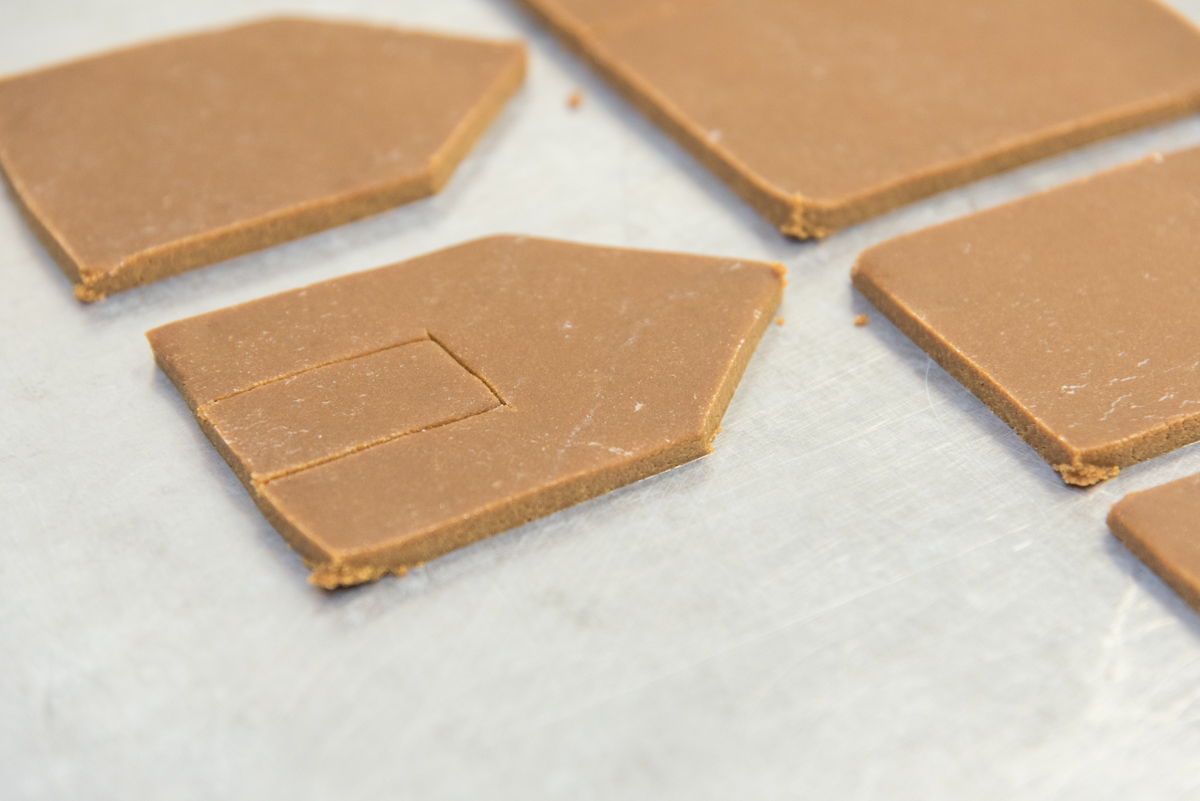 6. Gingerbread is done when touching gently in the center leaves no imprint on the parts.
7. Immediately after removed from the oven, trim the parts and remove the windows and doors.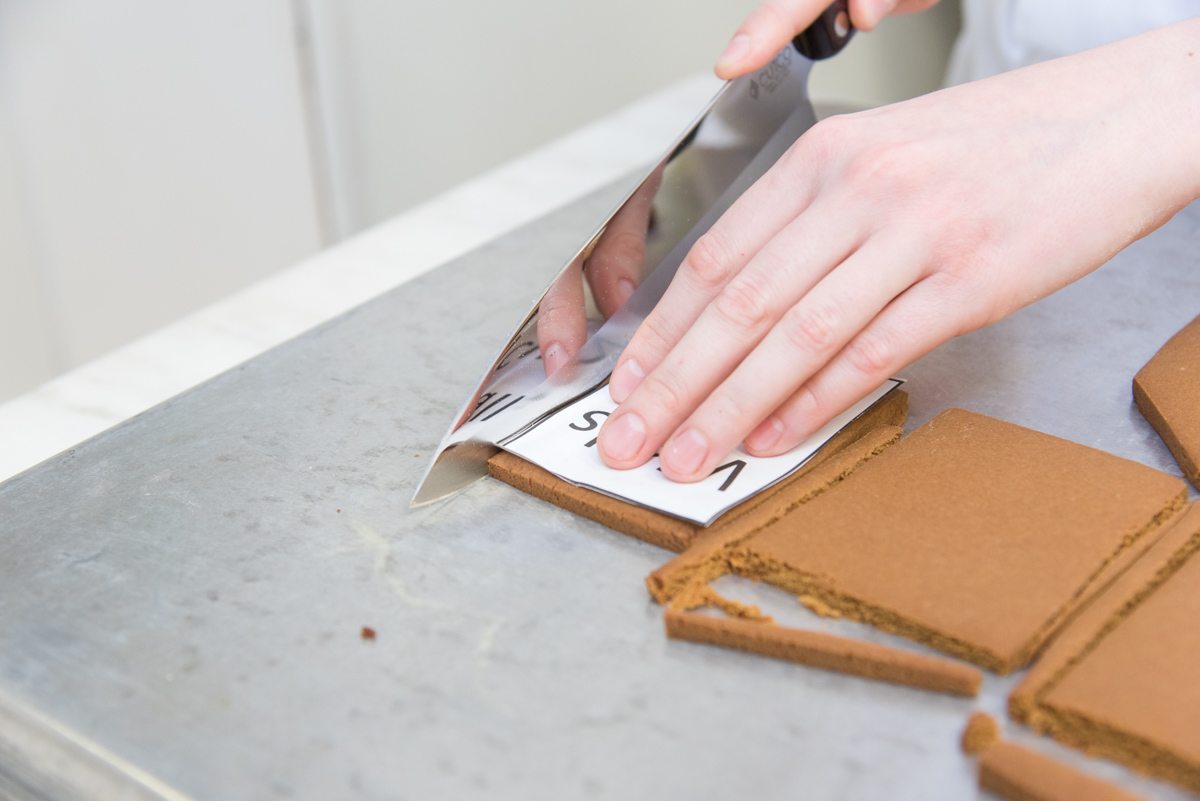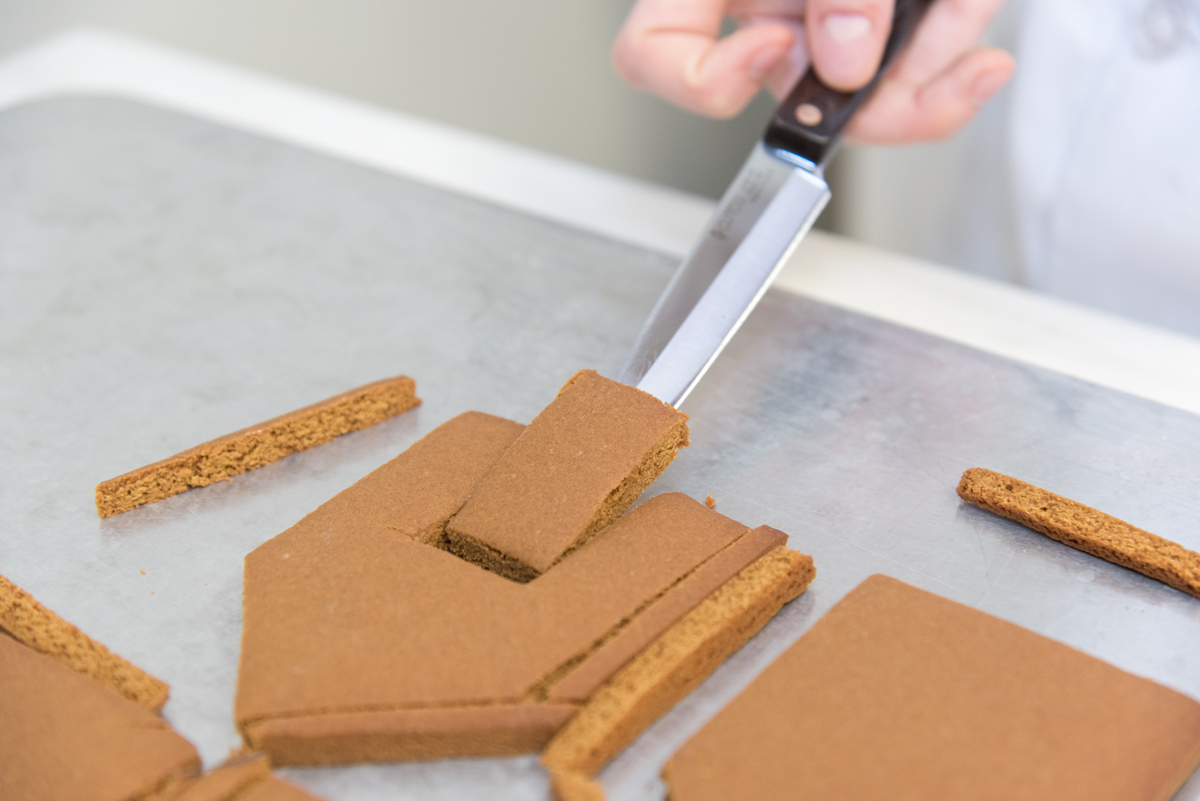 8. Cool.
9. Prepare the royal icing. This icing dries out fast so the icing must be kept covered.
10. Fill icing bag with icing (if you do not have icing bags use a plastic sandwich or storage bag with the corner cut out).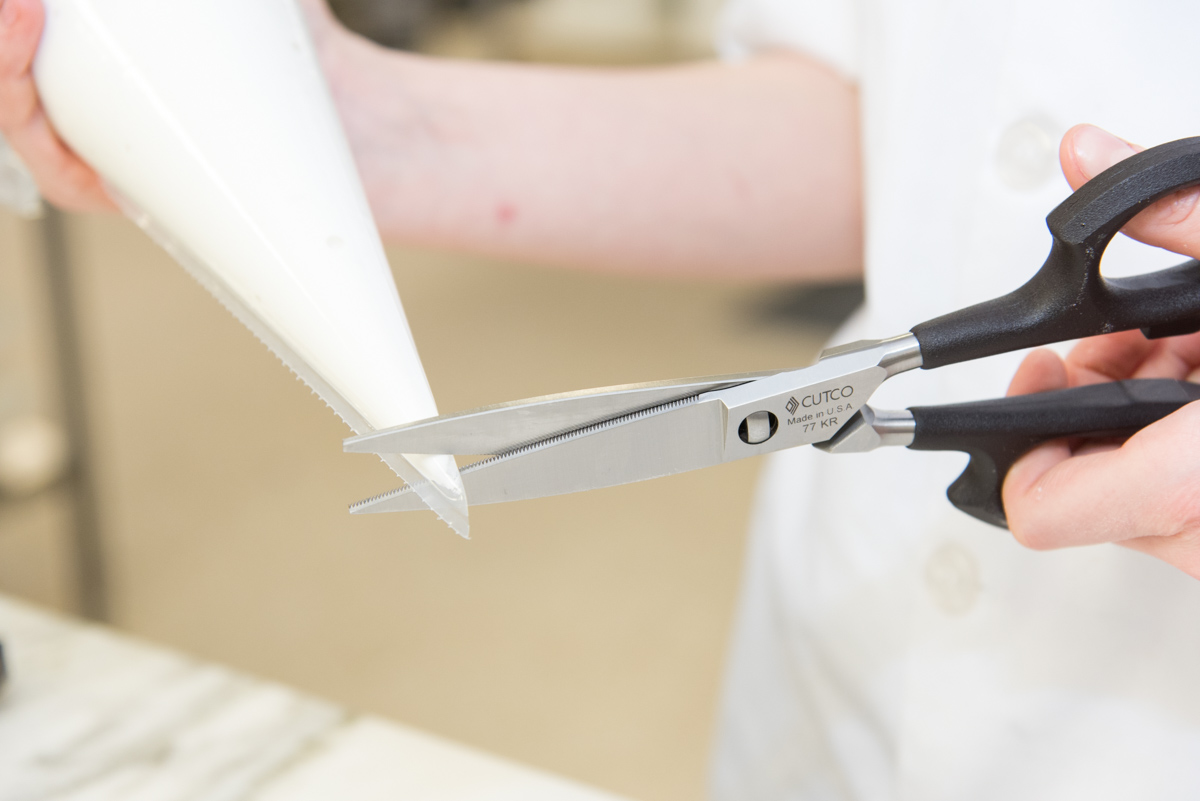 11. Ice the edges of each gingerbread part as you assemble your house, making sure you put icing side to icing side. This will insure that it will stay up.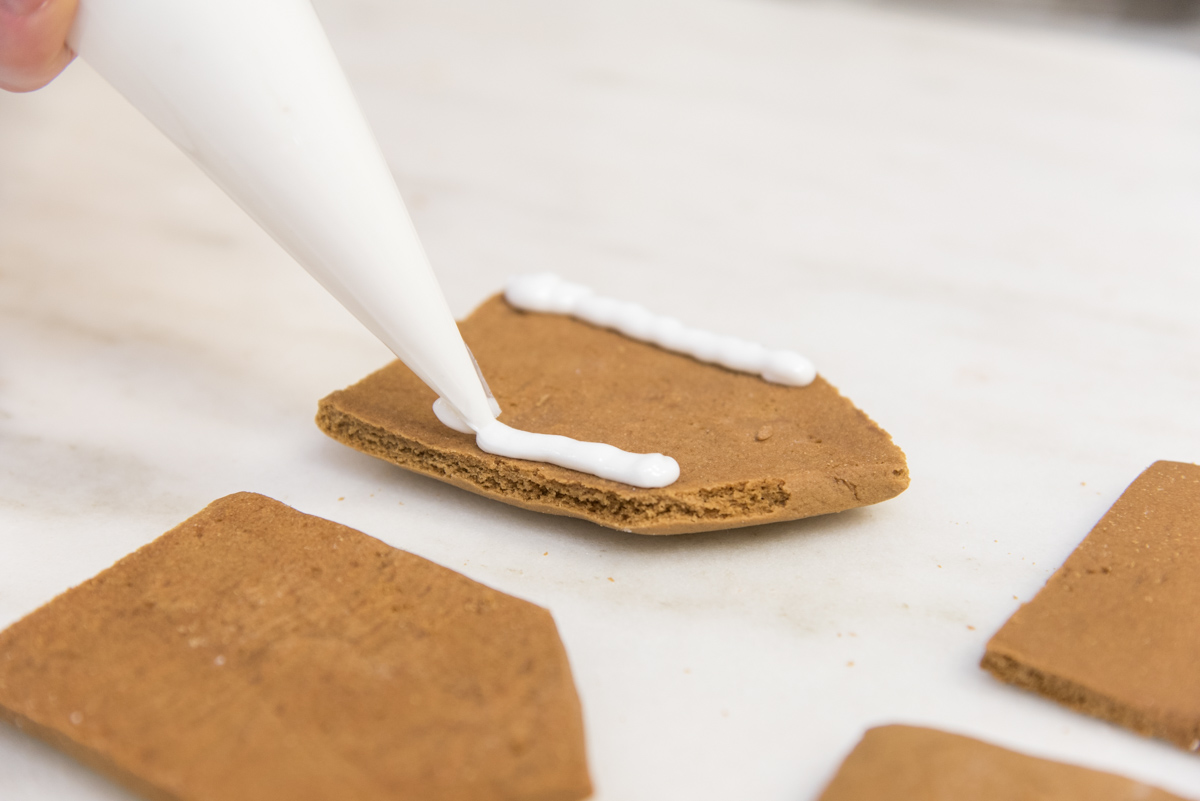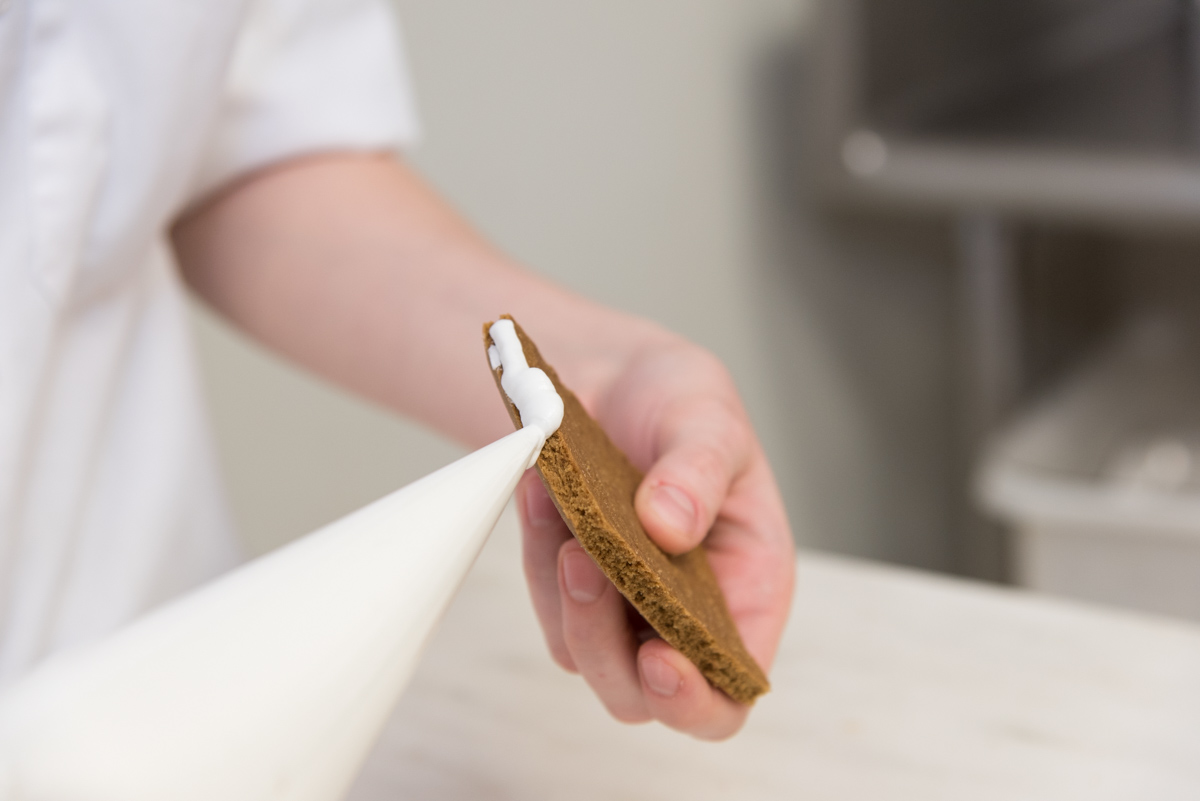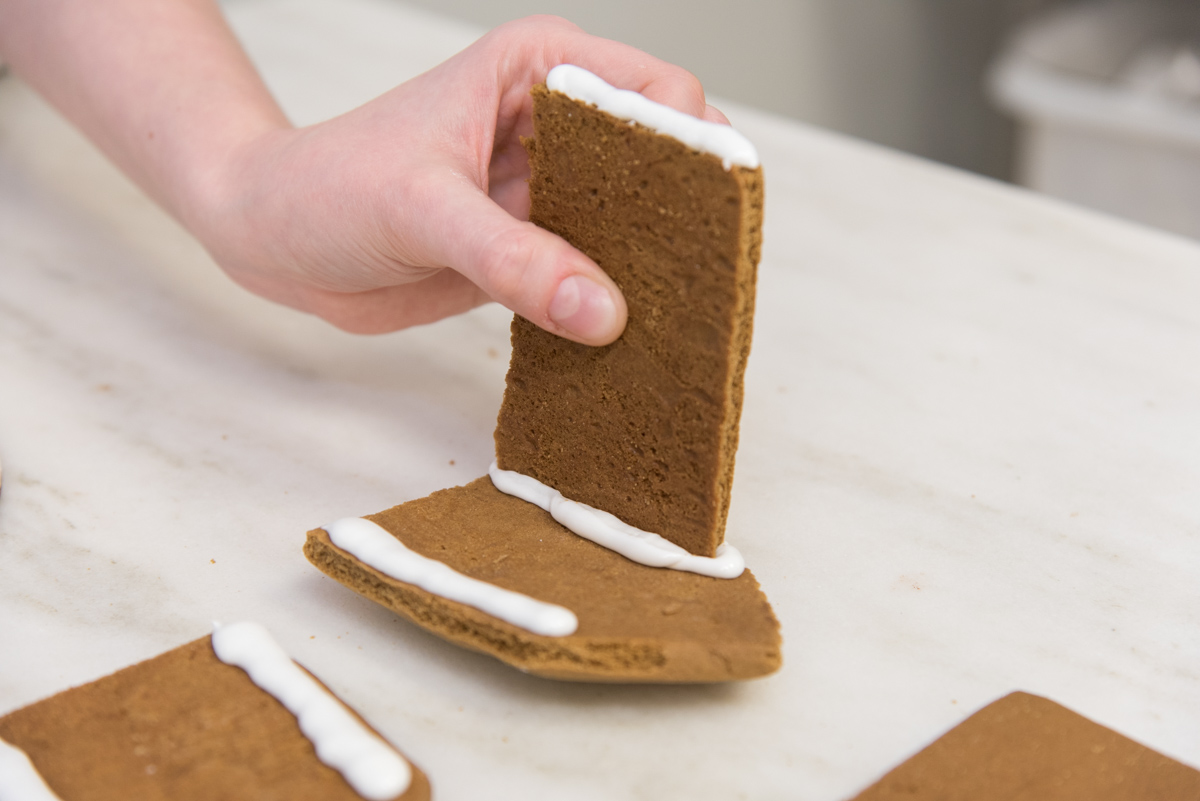 12. Let set up.
13. Start decorating!
After getting some help from the culinary experts, I discovered that making a gingerbread house is easy. The assembly and decorating take a bit of time, but it's worth the effort.
So, toss on your favorite holiday music, grab the kids and enjoy this baking holiday tradition.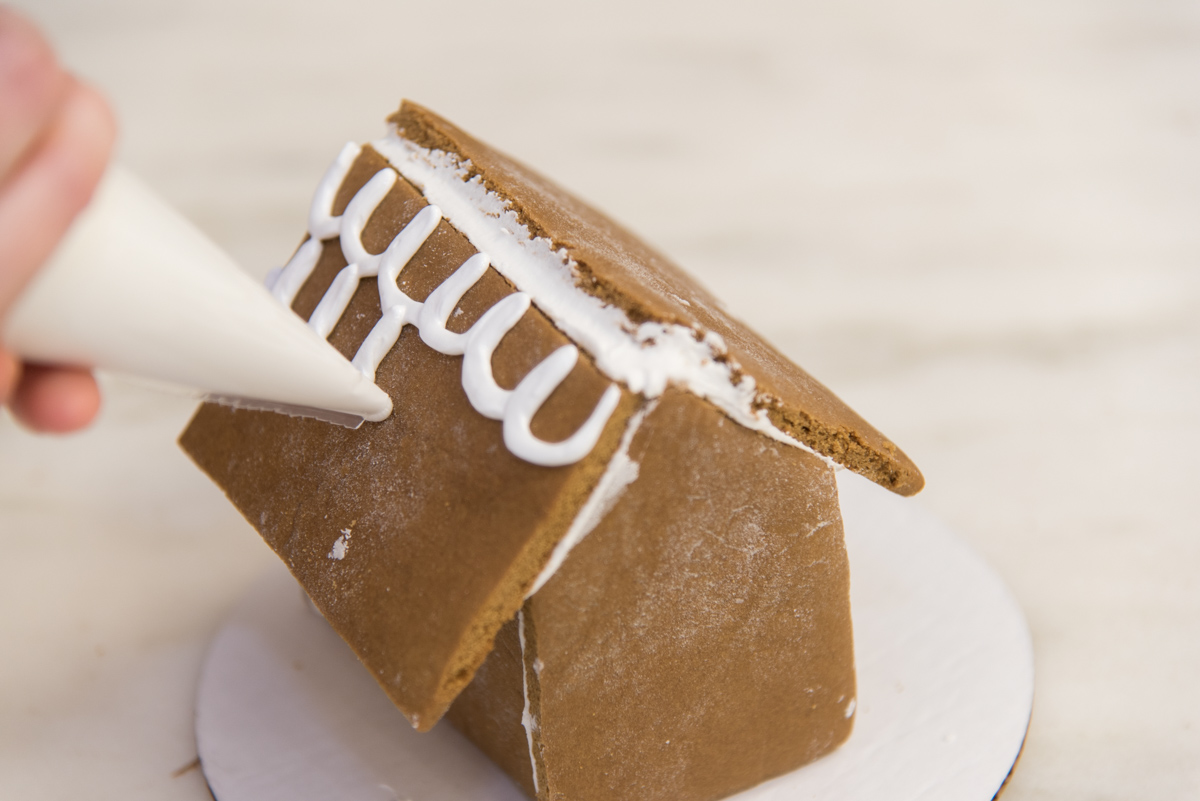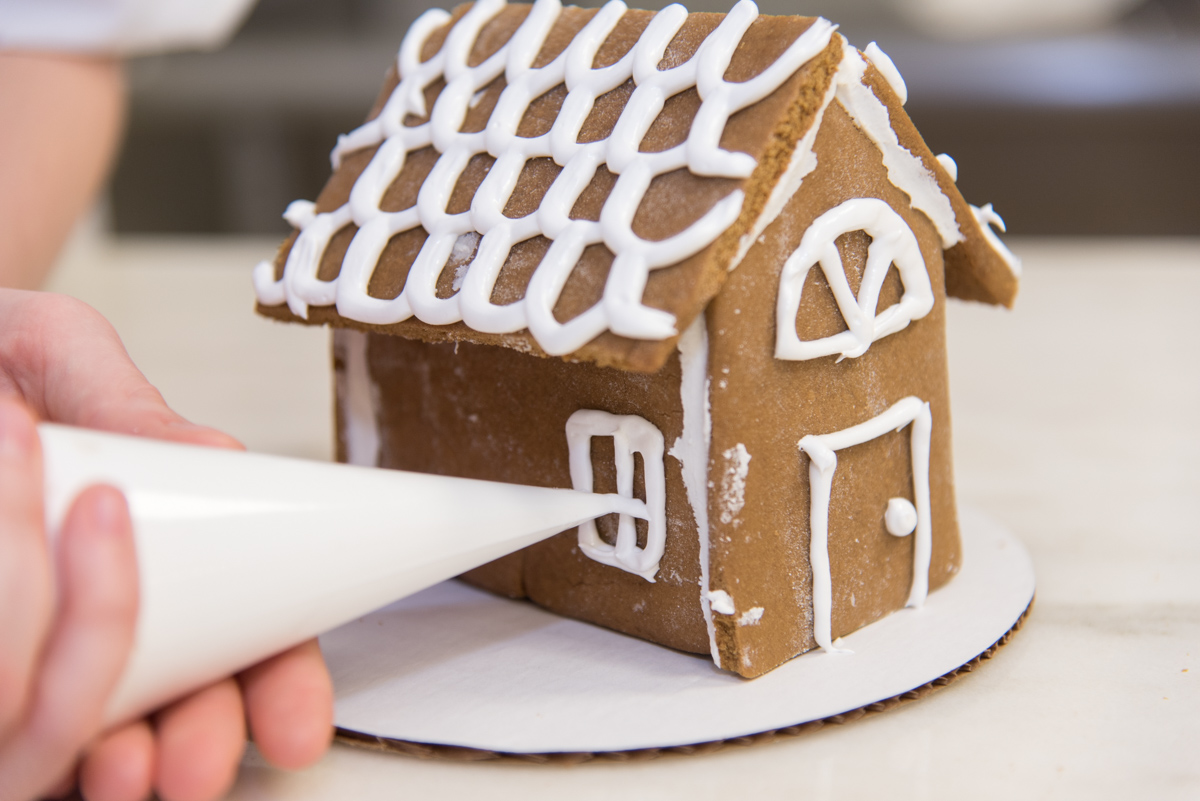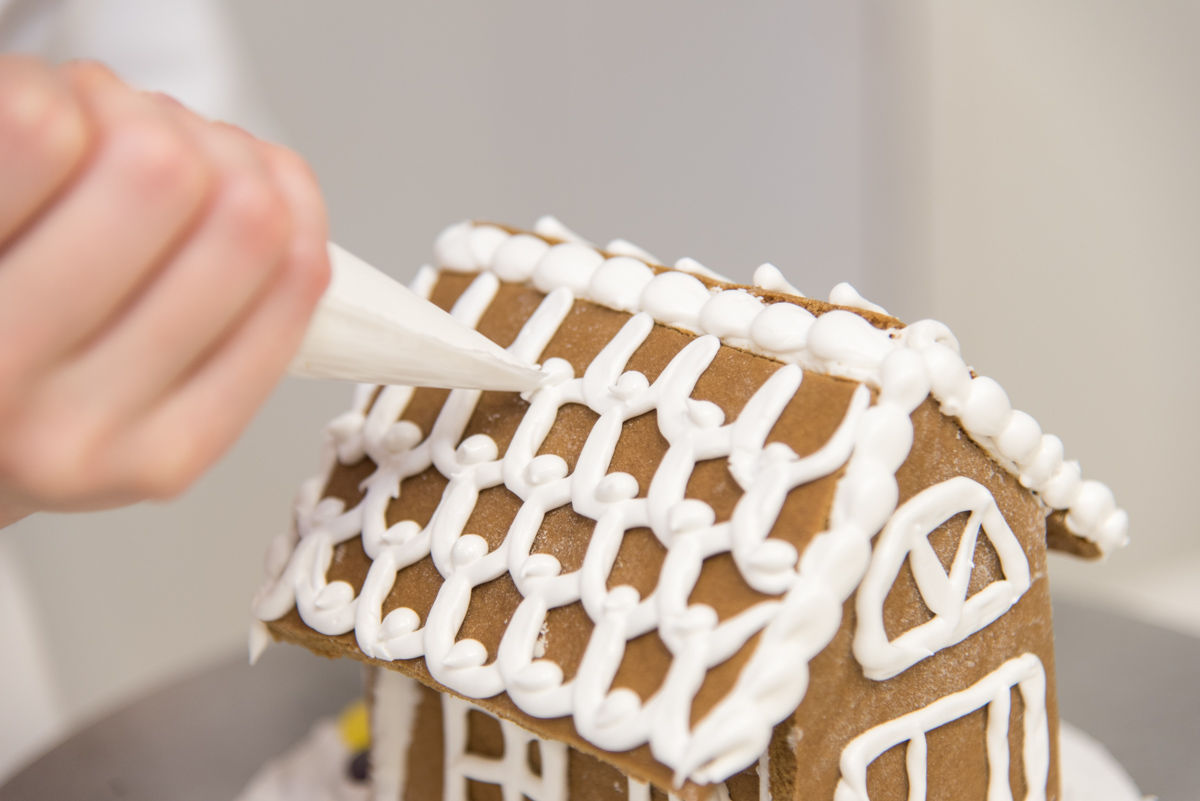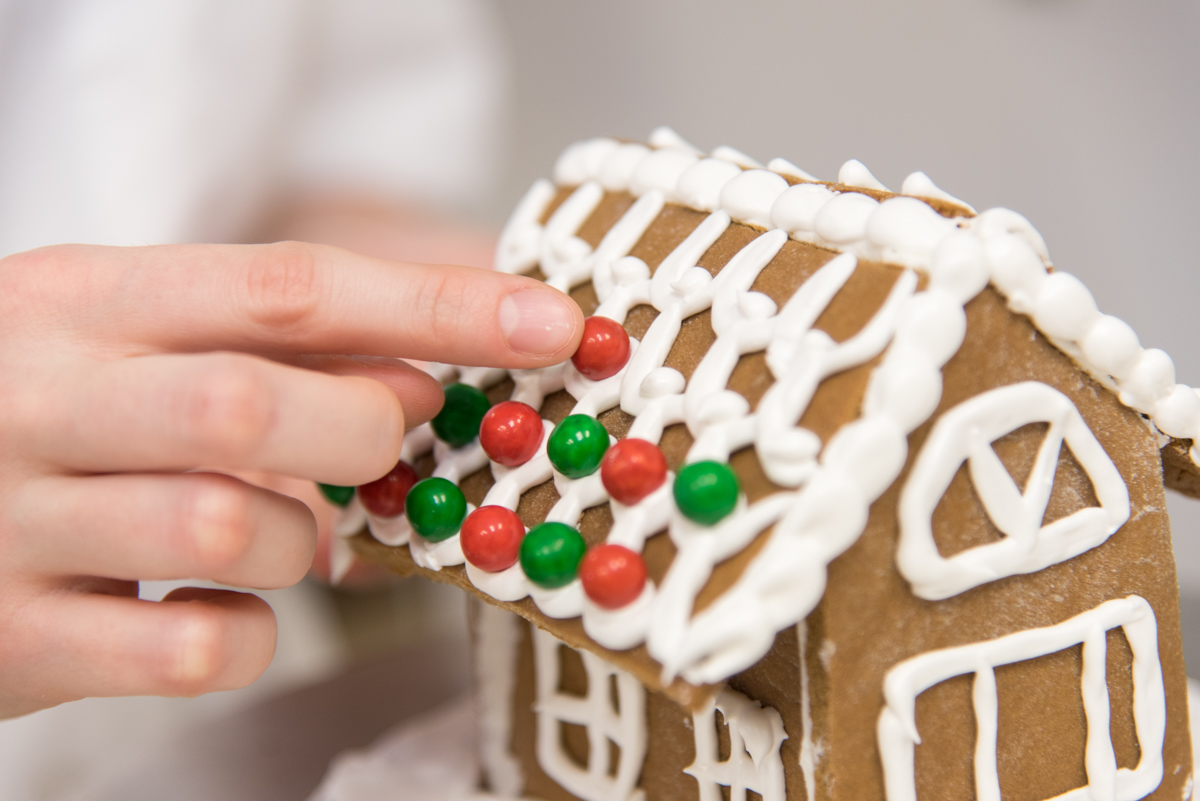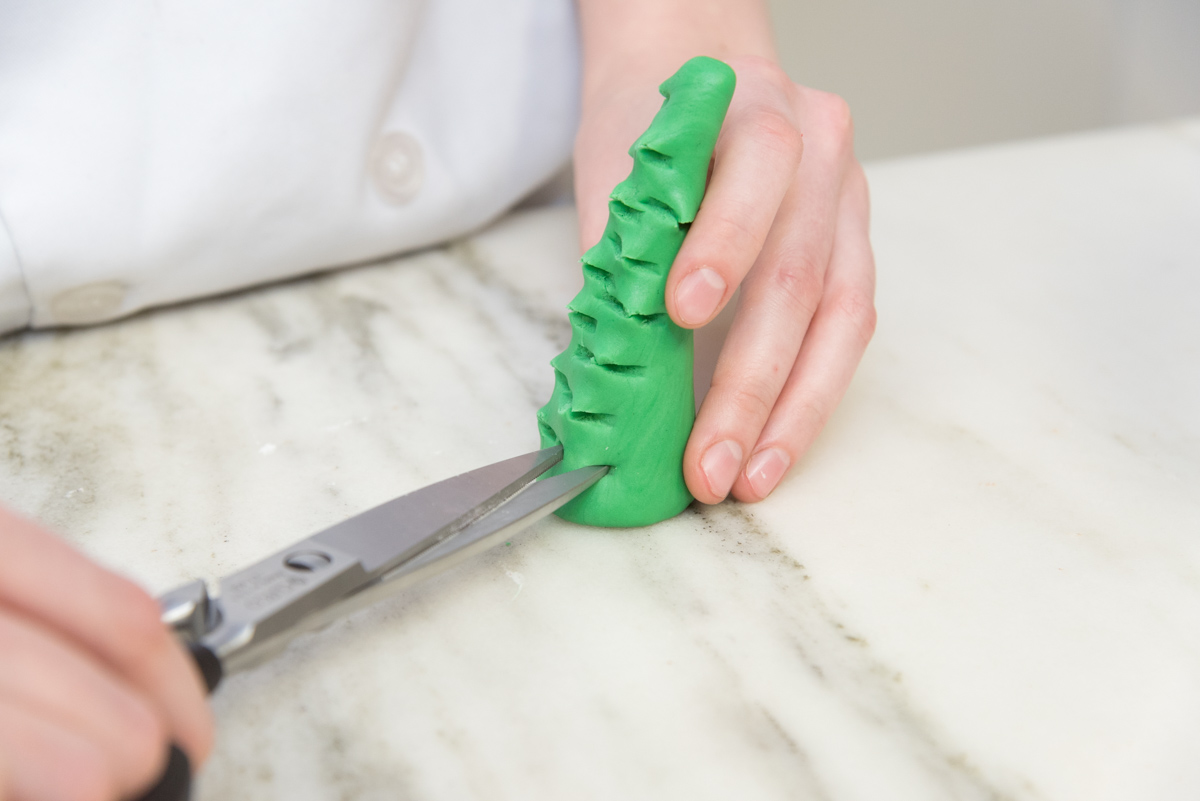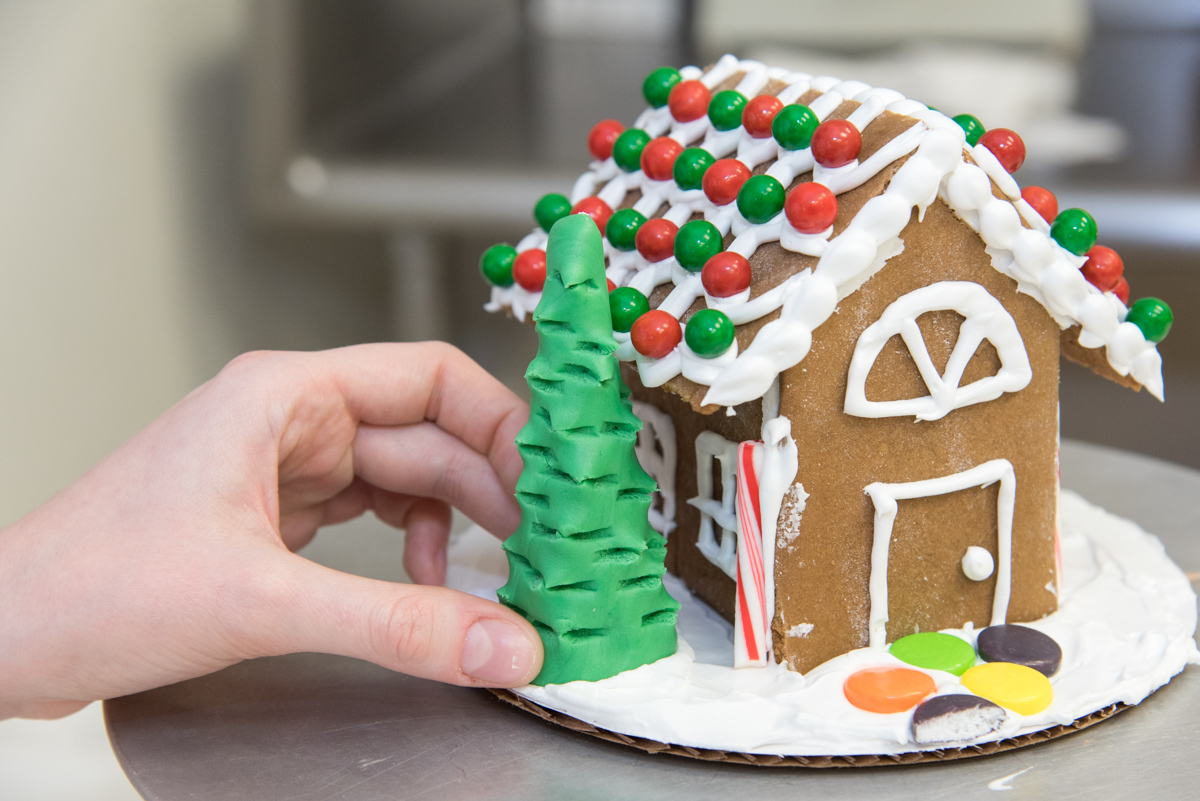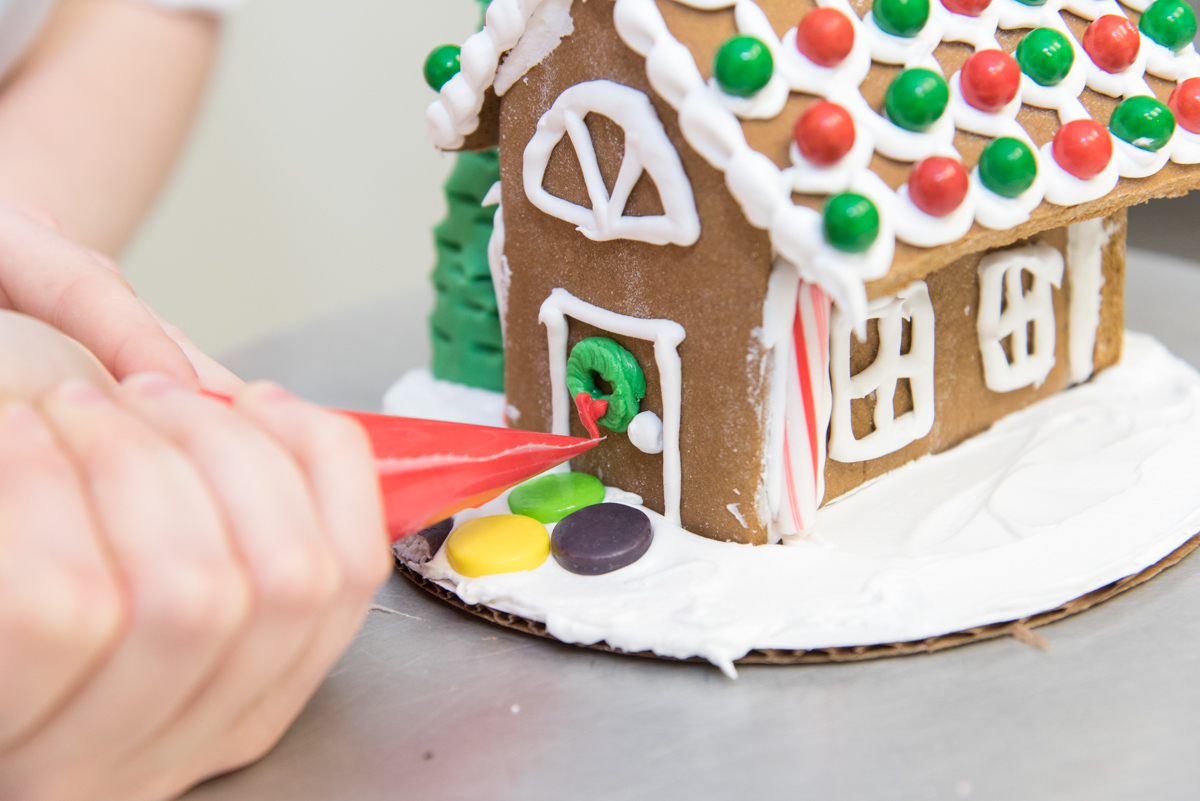 GingerBread Cookies with Royal Icing
About 8 dozen cookies and 3 1/2 cups Icing
Print Recipe
Ingredients
Royal Icing
3 level tablespoons meringue powder
1 pound confectioners' sugar, sifted
3 1/2 ounces warm water
1/2 teaspoon cream of tartar
Crisp Ginger Cookies
1 cup molasses
8 ounces sugar
8 ounces shortening
2 eggs, beaten
1 teaspoon salt
1 teaspoon baking soda
2 teaspoons ginger
1 pound (12 ounces) flour (or more)
Directions
For the Royal Icing: combine ingredients, mixing slowly, then beat at high speed for seven to ten minutes. Be sure all utensils are completely grease-free for best consistency. Keep covered with a damp cloth, icing dries quickly. To restore texture, re-beat.
For the Cookies: Boil together molasses and sugar for one minute and then cool.
Combine shortening and eggs, mix well, and then add to the molasses mixture and transfer to large bowl.
Combine salt, soda, ginger and flour. Add to wet ingredients and mix thoroughly.
Form into a roll 2 inches in diameter. Chill thoroughly (at least 1 hour).
Preheat oven to 375°F. Roll out dough and follow gingerbread house instructions above or use cookie cutters to form ginger cookies.
Bake 8-10 minutes. Gingerbread is done when touching gently in the center leaves no imprint.
Recommended Tools