Fresh Herbs (Part 2): Cutting & Cooking
2835 days ago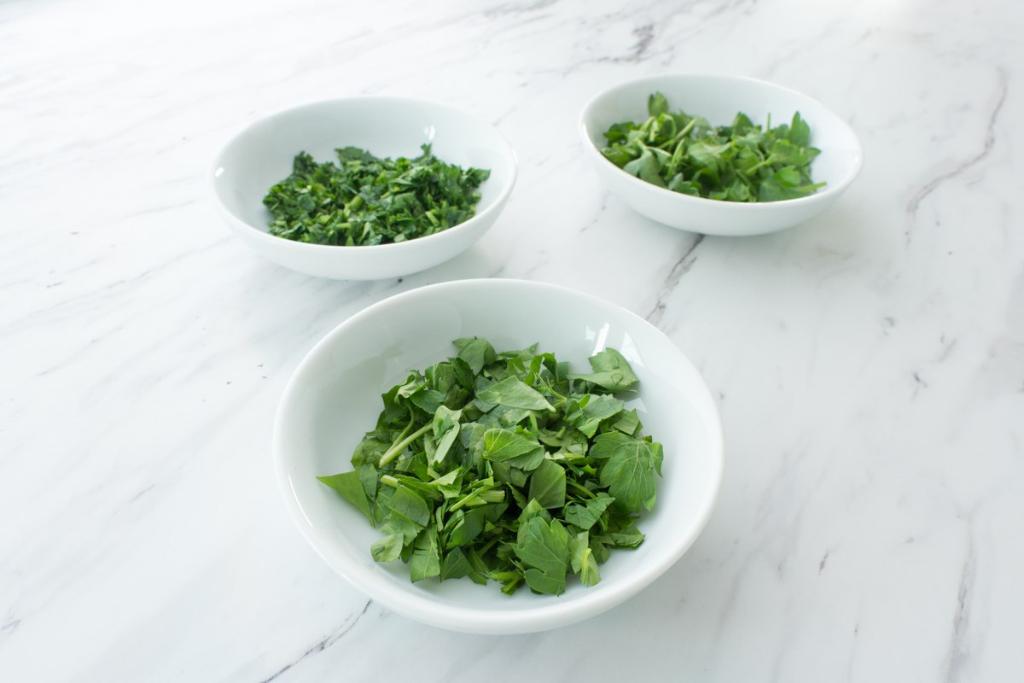 Today we bring you part two of our two part series on herbs. This time, we turn to tips on how to cut fresh herbs and how to cook with them.
Cutting Fresh Herbs
A sharp knife is a must when chopping herbs. A dull knife will crush and bruise the tender leaves. Use kitchen shears to snip tender herbs like chives.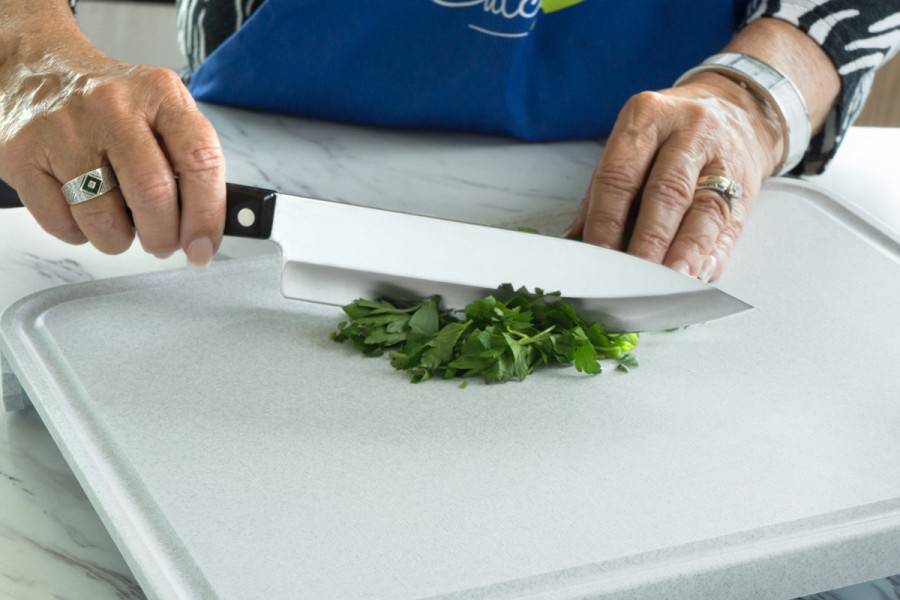 To rough chop, place the herbs on a cutting board, run the knife through them, turn the herbs around and run the knife through them again. For a finer chop or mince, hold the tip of the knife blade on the cutting board chop the herbs until you get the consistency you need.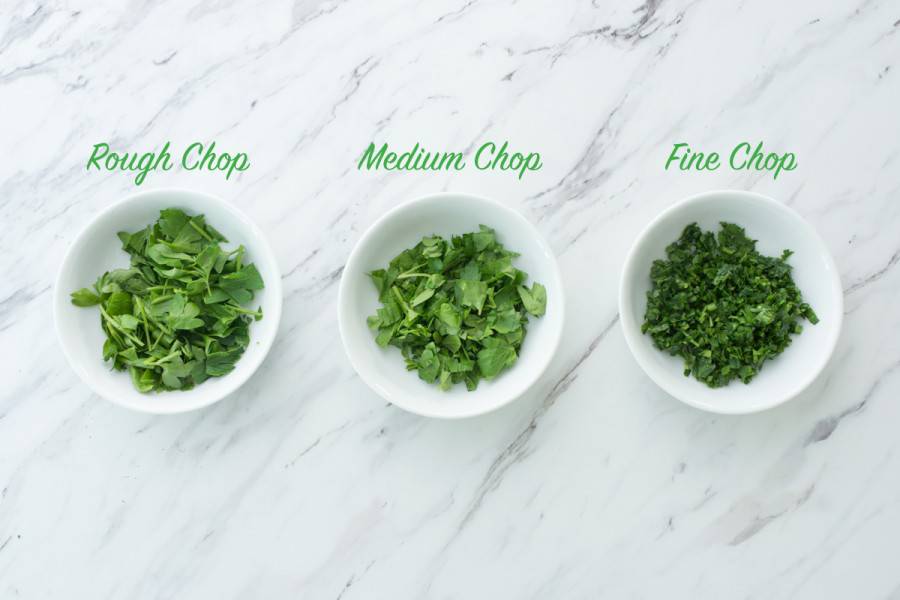 To chop basil, stack several leaves together, roll up like a cigar and run the knife through the stack, cutting into fine ribbons (chiffonade). You can also cut the roll with kitchen shears.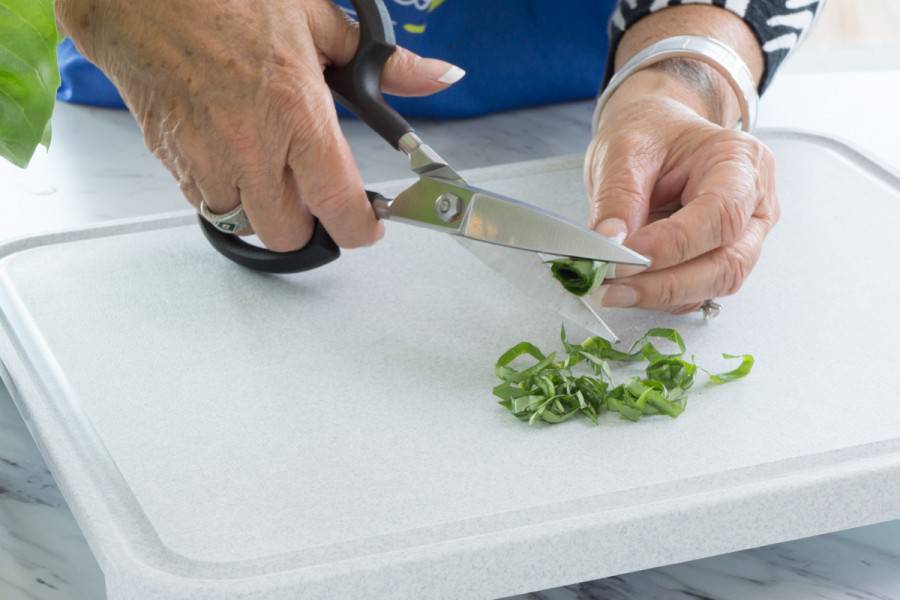 To chop several herbs at the same time, place in a glass and cut with kitchen shears.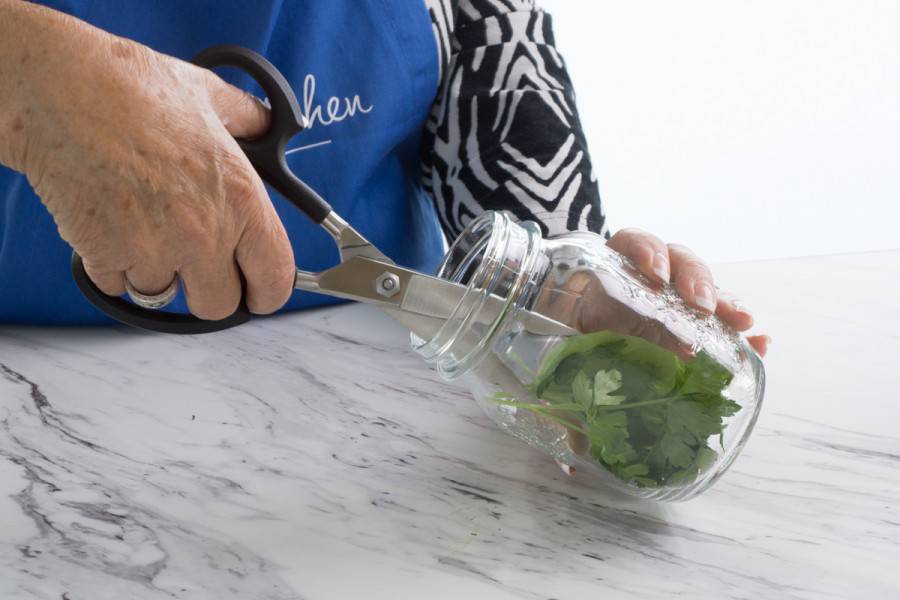 Cooking with Fresh Herbs

Use herbs sparingly when seasoning foods. They should enhance the flavor of the food, not overwhelm or dominate it. Here are some tips to help cook with fresh herbs.

• Use 3 times as much fresh herbs as dried herbs in a recipe.

• When using in cold dishes, herbs should be at room temperature.

• Don't mix two very strong herbs together. Try mixing a strong one and one or more with a milder flavor to complement the stronger herb and the food.

• The weaker the flavor of the food the fewer herbs are required to get a balance of flavor.

• The finer herbs are chopped, the more the oils and flavor will be released.

• Add fresh herbs to soups and stews about 45 minutes before the end of the cooking time.

• For dips, vegetables and dressings add the herbs several hours ahead or overnight. Fresh basil is the exception. If you add it overnight or longer, it becomes bitter.

• For salsa, hot sauces and picante add herbs directly to the mixture.

• For herbal butters and cream cheeses mix 1 tablespoon fine chopped herbs to 1/2 cup butter, margarine or cream cheese.

• Flavor oils and vinegars by adding one cup of bruised leaves for every 2 cups of oil or vinegar. To bruise herbs, gently roll and rub a bunch of sprigs in your hand or tap loose leaves with the back of a knife.
Give your new herb cutting and cooking skills a try with this recipe for flavorful Herb Dressing.
Herb Dressing
Makes about 2 cups
Ingredients:

1/4 small bunch dill, stems removed, chopped (about 1/4 cup loosely packed leaves)

1/4 bunch flat-leaf parsley, stems removed, chopped (about 3/4 cup loosely packed leaves)

1/4 bunch thyme, stems removed, chopped (about 2 tablespoons loosely packed leaves)

1/2 bunch chives, coarsely chopped (1/3 cup)

3/4 cup mayonnaise

1/2 cup buttermilk

2 tablespoons cider vinegar

1/2 teaspoons kosher salt; more to taste

1/8 teaspoons freshly ground black pepper

3/4 teaspoon hot sauce or to taste
Directions:

Combine the chopped dill, parsley, thyme, and chives with the mayonnaise. Mix the buttermilk, vinegar, salt, pepper and hot sauce together. Add to herb and mayonnaise mixture. Taste and adjust seasoning. Pour into a bottle or jar and refrigerate for up to 2 weeks.