Father's Day Dinner Idea: Steak and Potatoes for Dad
2106 days ago
Skip to recipe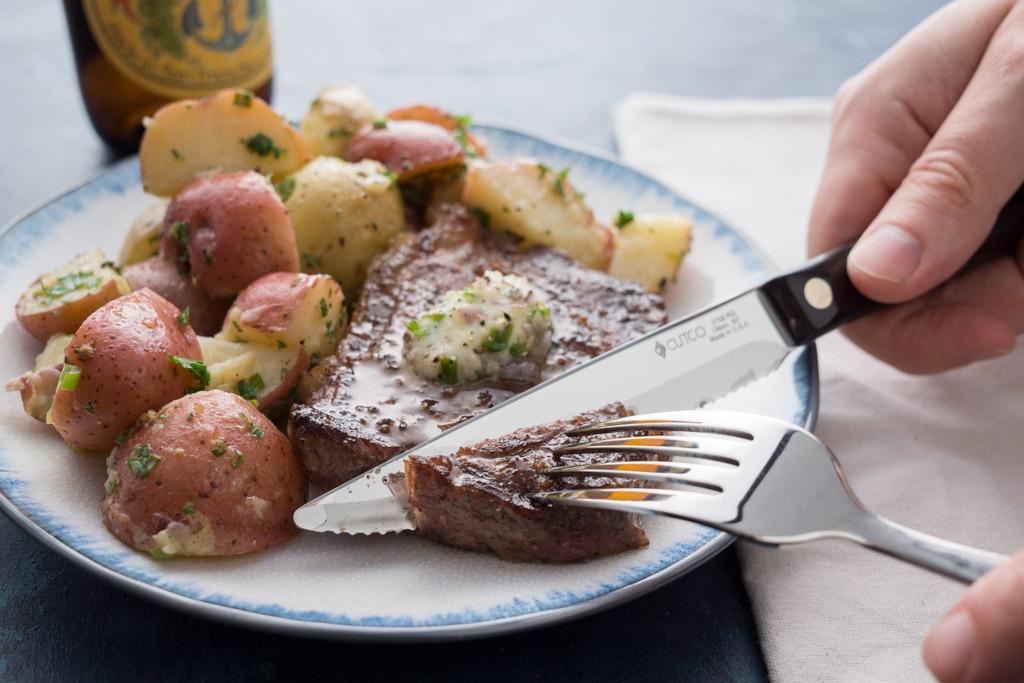 We always like to do something that makes Father's Day special. The first thing that comes to my mind is food. What dad doesn't like steak and potatoes for dinner? Here are Father's Day recipes for Steak with Chive Butter and French-Style Potato Salad that are sure to impress. Keep these around because I think you'll want to make them again for your family or to serve to dinner guests.
The colorful potato salad, coated with a slightly tangy dressing, fresh herbs and green onions is delicious. If you can't find tri-colored potatoes, you can certainly use just red or yellow or a red/yellow combination. Add grilled steak topped with a pat of chive butter that slowly melts into the meat and mixes with the natural meat juices and you've got a meal made for the king of the castle.
Use kitchen shears like Cutco's Super Shears to cut the chives.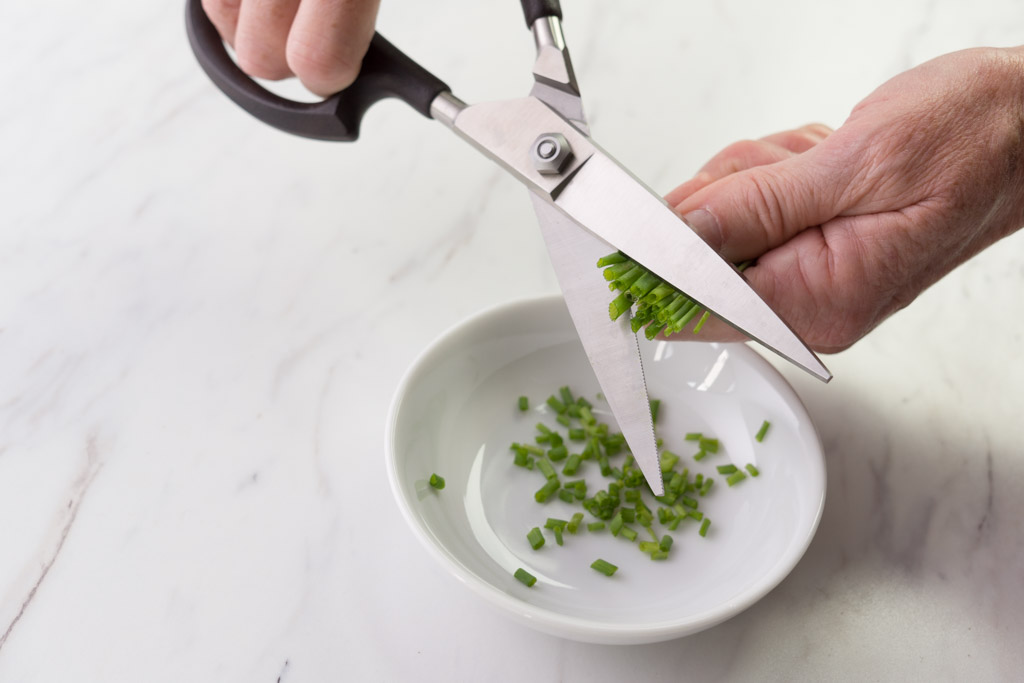 For mincing shallot and garlic, the wide blade of either the 5" Petite Sanoku or the 7-5/8" Petite Chef Knife provides a lot of surface area for broad strokes.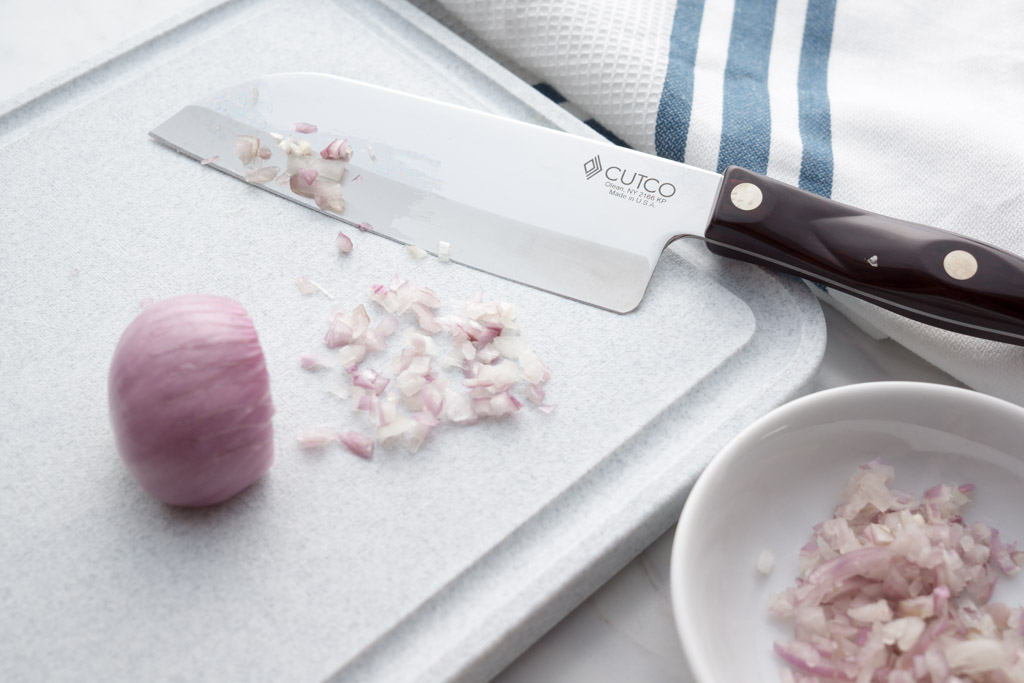 For the potatoes, the Trimmer (utility knife) works well since its blade length is perfect for cutting small potatoes into quarters for this salad.
The chive butter and potato salad can both be made ahead and refrigerated until serving time.
The steaks cook up quickly indoors in a grill pan on the stove or on your outdoor grill. Dad will be anxious to slice into this juicy piece of meat and the Cutco Steak Knife is the perfect tool for the job.
For dad on his special day, this special steak and potatoes Father's Day dinner will be one he won't forget.
Steak with Chive Butter and French-Style Potato Salad
Print Recipe
Ingredients
1-1/2 pounds of small tri-colored potatoes (red, yellow and blue/purple)
4 tablespoons unsalted butter at room temperature
3 tablespoons minced chives, divided
1/2 small shallot, minced
1 small garlic clove, minced
Kosher salt and freshly ground black pepper
1 teaspoon Dijon mustard
2 tablespoons red wine vinegar
1/4 cup olive oil
2 tablespoons finely chopped fresh parsley
2 tablespoons finely chopped fresh basil
2 green onions, halved lengthwise, white and light green parts thinly sliced
2 10-ounce NY strip steaks, each cut in half
Directions
Bring a pot of water to a boil and add the potatoes. Boil for 20 minutes or until fork tender. Drain and cool. When cool, cut into quarters with the Trimmer and set aside.
Stir butter, 1 tablespoon of chives, shallot and garlic together in a small bowl. Season with salt and pepper. Cover and refrigerate until ready to use.
In a large bowl, whisk the Dijon mustard and red wine vinegar with the Mix-Stir. Slowly whisk in the olive oil and season with salt and pepper. Add the quartered potatoes, the remaining chives, parsley, basil and green onions. Stir gently to combine. Taste and season with additional salt and pepper if necessary.
Heat a lightly oiled grill pan over high heat. Season the steaks with salt and pepper. Grill on both sides to desired doneness. Remove from pan and allow to rest for a few minutes before serving.
Recommended Tools