Saturdays With Barb: Farmers Market Dinner
1661 days ago
Skip to recipe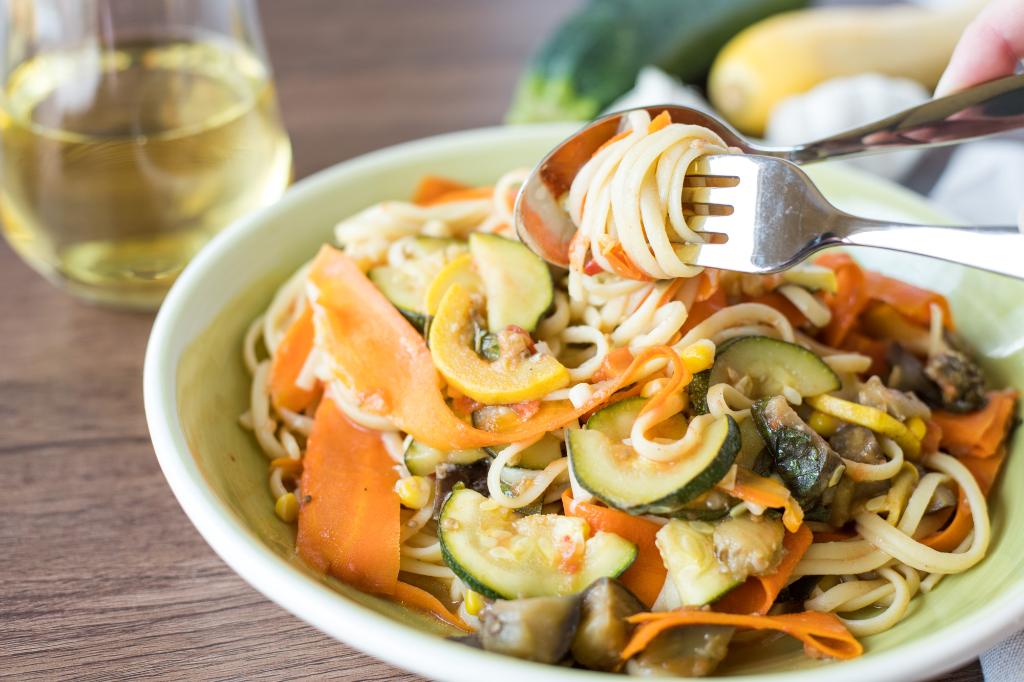 The days of summer are winding down so let's grab a couple of reusable bags and head out to make one of our last visits of the season to the local farmers market. Fresh produce is pretty much available year round, but there's nothing like spending the morning checking out the farm stands and returning home with bags full of fresh from the field fruits and vegetables.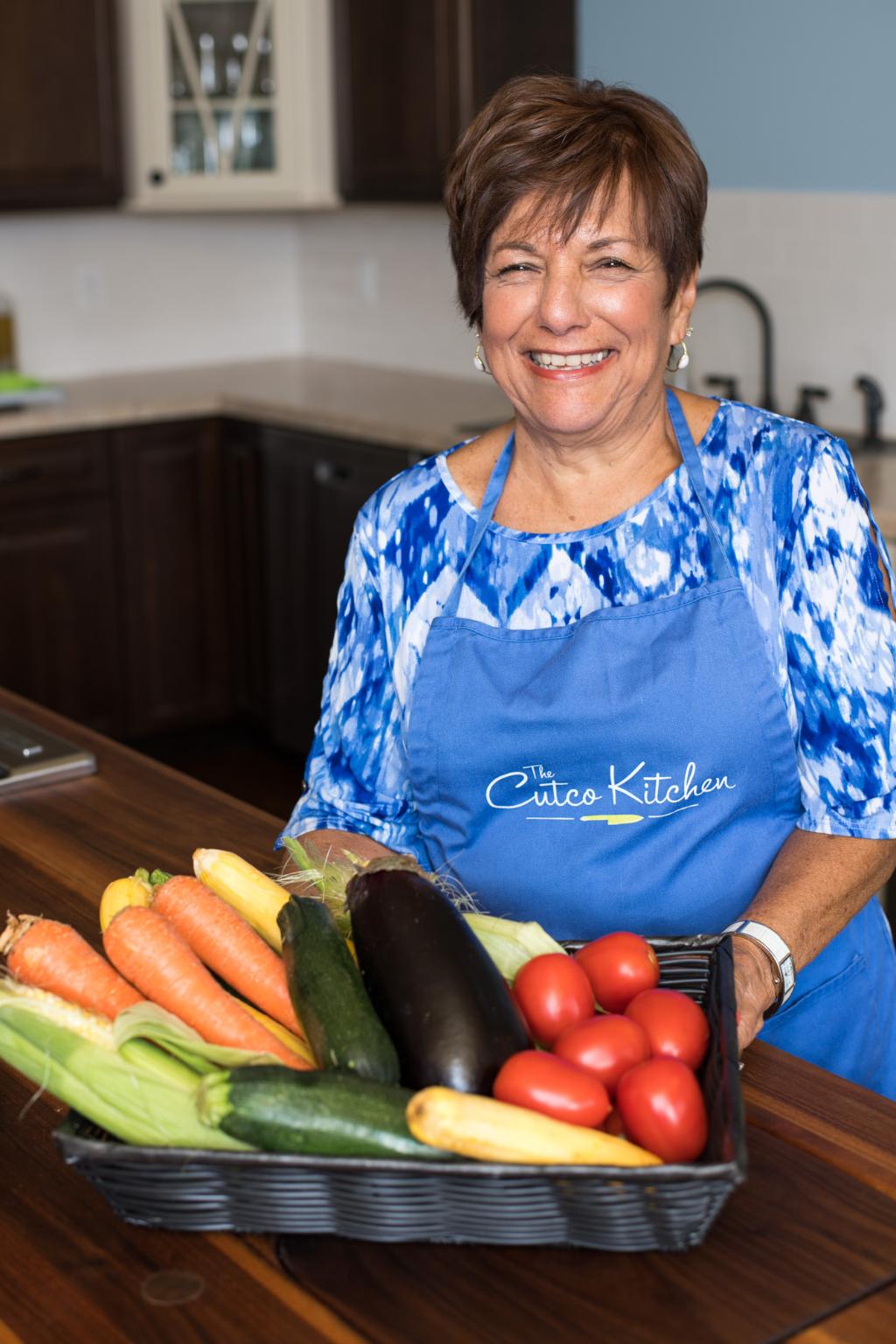 Now that we have a kitchen counter full of tasty and healthy goods, let's make something for Saturday dinner. This recipe brings together tastes I love – pasta, fresh vegetables in a light wine sauce and the sharp flavor of Parmesan cheese. I'm sure you've heard the phrase "we eat with our eyes" and in this case, this dish is a feast with its rainbow of colors.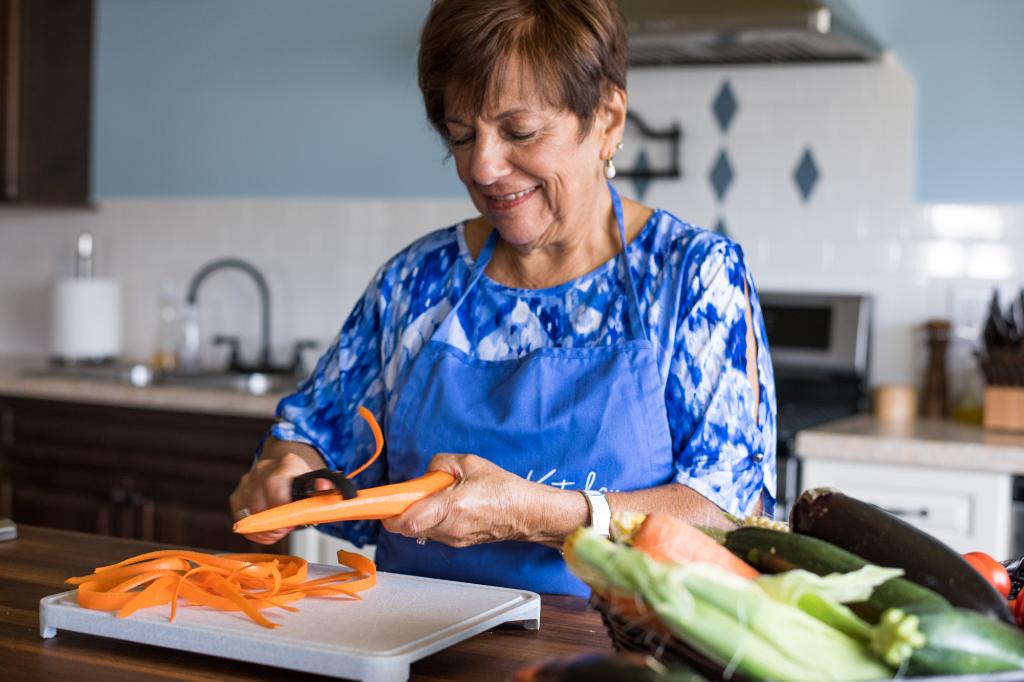 Cutco has all the utensils you need to chop, slice and peel the ingredients. Prep everything and then add them to the pan according to their cook time.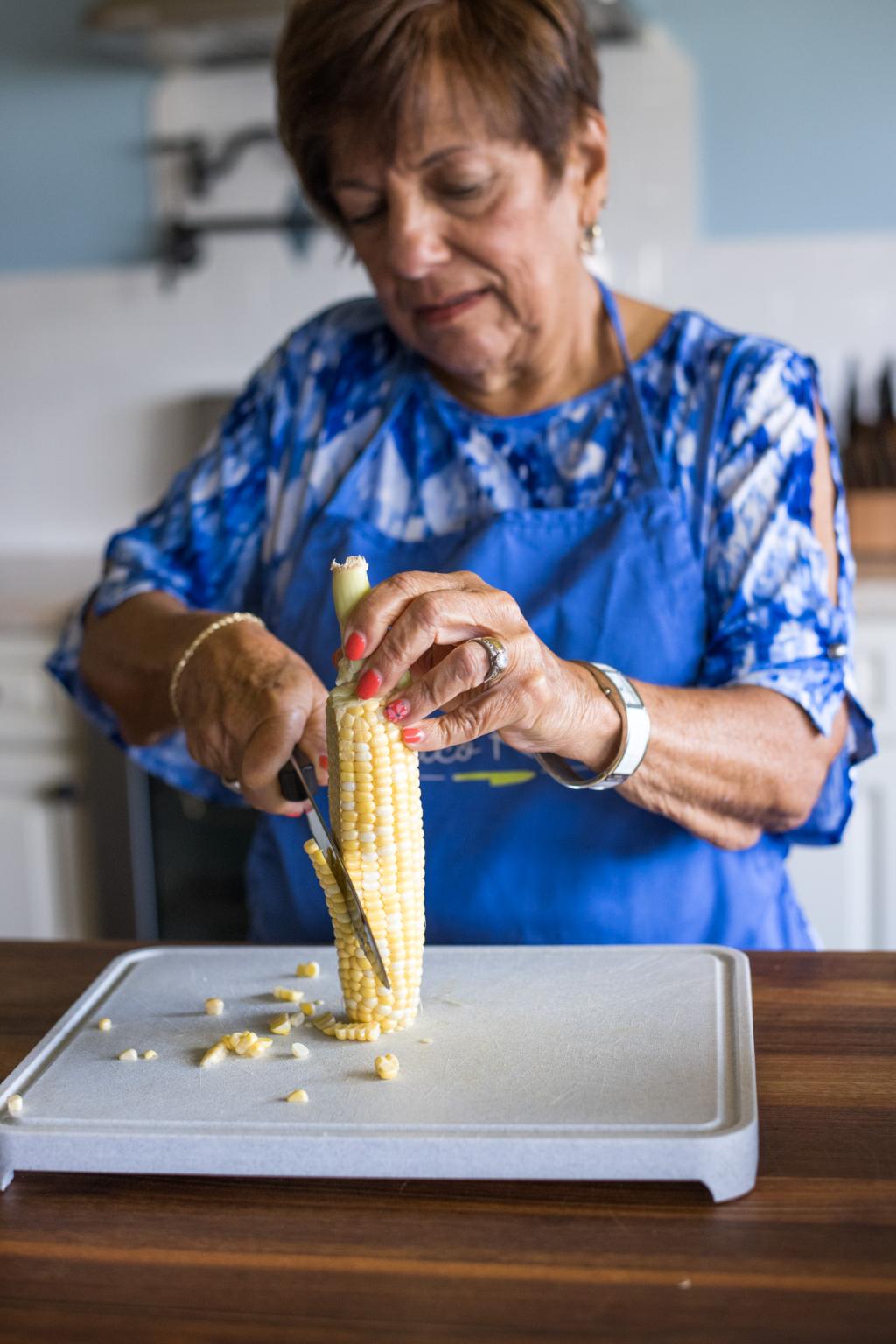 The addition of the Parmesan cheese at the end thickens the sauce slightly. Tossing lightly gets everything covered in this creamy goodness. Twirl your fork in the bowl and enjoy!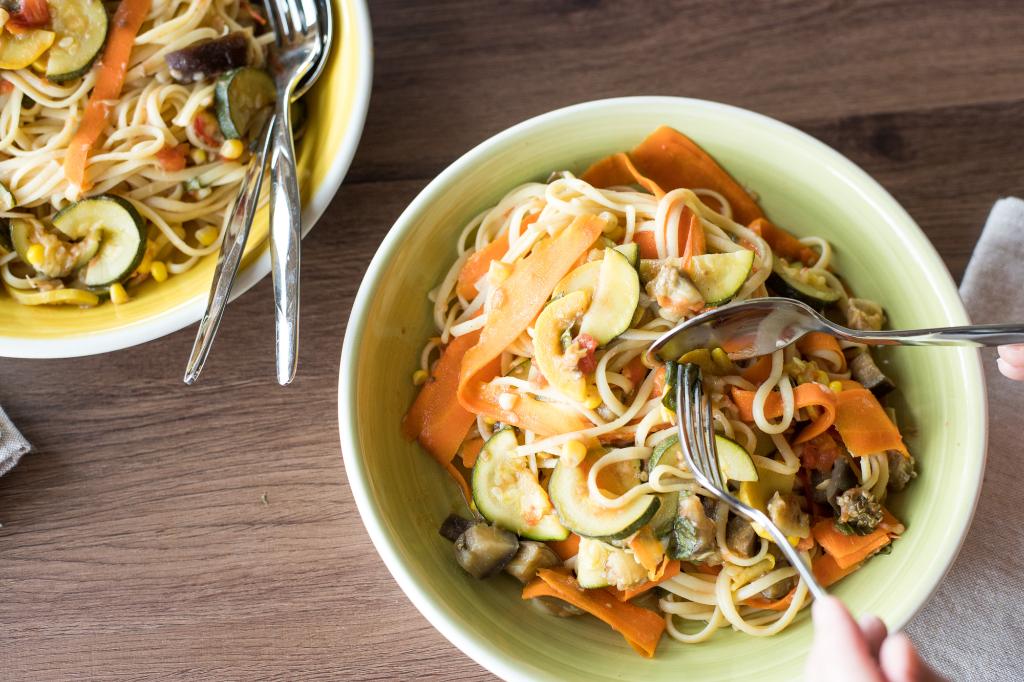 Everyone who tried it thought this was very tasty. There's a member of our team who needs to eat gluten free so she had to pass on the tasting because of the pasta. I spoke with her and she advised me there are many gluten free pastas on the market so even those who need to follow a special diet can also enjoy this dish. However, she warned that it's always a good idea to check the labels to verify the product is truly gluten free.
Ingredients
8 ounces dry spaghetti or linguine
1 tablespoons olive oil
4 cloves garlic, thinly sliced
1 small eggplant (about 1 pound) cut in 1-inch cubes
1 medium zucchini, halved and sliced into 1/4-inch thick slices
1 medium yellow summer squash, halved and sliced into 1/4-inch thick slices
1 teaspoon kosher salt, divided
1/4 teaspoon freshly ground black pepper
2 cups chopped plum, Roma tomatoes or halved cherry tomatoes
Kernels from 1 ear of corn
2 medium carrots, peeled and shaved into ribbons
1/2 cup dry white wine
2 tablespoons dry white wine
2 tablespoons unsalted butter
1/2 cup shredded Parmesan cheese, plus more for garnish
1/4 cup torn fresh basil leaves
Directions
Bring a large pot of water to a boil. Add salt and pasta and cook al dente according to package directions. Reserve 1 cup of pasta water, drain the pasta and set aside.
Heat the oil in a large, high-sided skillet over medium heat until shimmering. Add the garlic. Cook, stirring often, until golden. Remove from pan with a slotted spoon and transfer to a paper towel lined plate.
Add the eggplant, zucchini, and yellow squash and 1/2 teaspoon of the salt and pepper and cook, stirring occasionally until softened, about 3 minutes. Stir in the tomatoes, cook for 5 minutes. Stir in the corn, carrots, remaining salt and garlic. Cook 1 minute more. Add the wine and simmer until reduced by half, 1-2 minutes. Add 1/2 cup of the reserved pasta water and butter and bring to a boil. Add the pasta. Toss to coat.
Remove from the heat and stir in the cheese and basil. If the sauce is too thick for your liking, add remaining pasta water, a little at a time, until desired consistency.
Divide among bowls and garnish with additional cheese. Serve warm.
Keep leftovers refrigerated for up to 4 days.
Recommended Tools