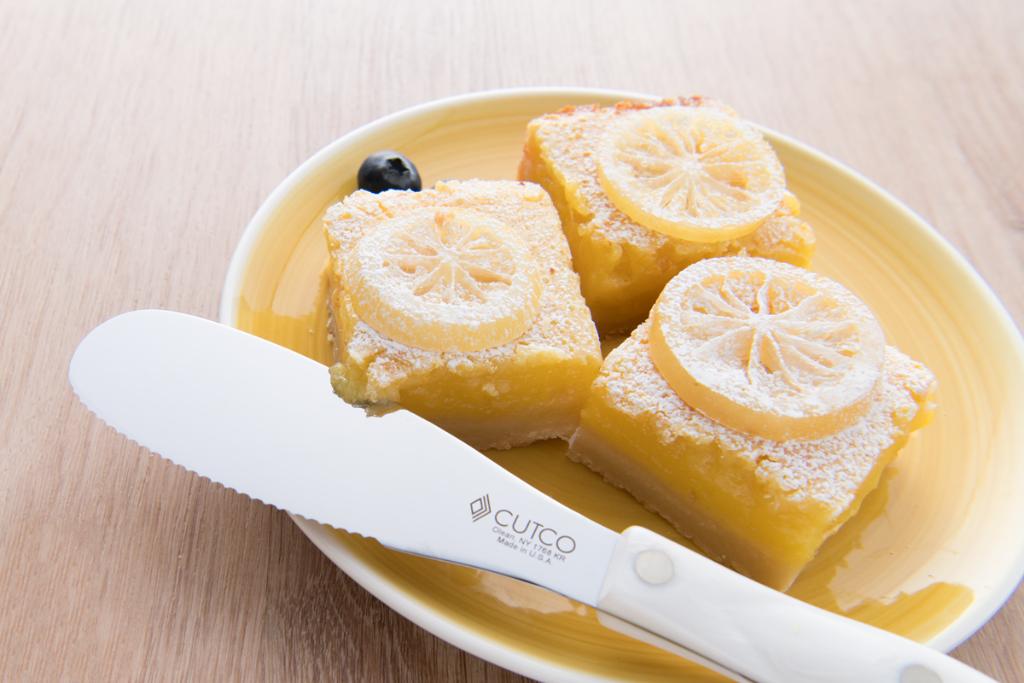 Lemon and springtime just go together. Maybe its yellow color brightens my mood or the crisp tart flavor. Either way, I'm a fan of lemons. In Italy, they will always bring out the Limoncello (a lovely lemon liqueur) to end a meal. It cleanses the palate without leaving you with that stuffed feeling.
Ending your meal with a lemon dessert has that same effect. While you're still getting the sweetness of a dessert, it's just not as heavy as say, chocolate. I don't always serve dessert, so when I do I want it to be simple. These Easy Lemon Bars combine a sugar crust with lemon filling. They're perfect for any meal or gathering.
Baking Tips
Unlike traditional cooking, baking requires you to have exact measurements. Adding a bit more here or there can significantly alter the results. The dough for the crust should be slightly dry so that it can still be pressed out but isn't too buttery. Likewise, you want to make sure to fully combine the ingredients of the lemon filling so that it bakes correctly. The Cutco Mix-Stir is perfect for this task.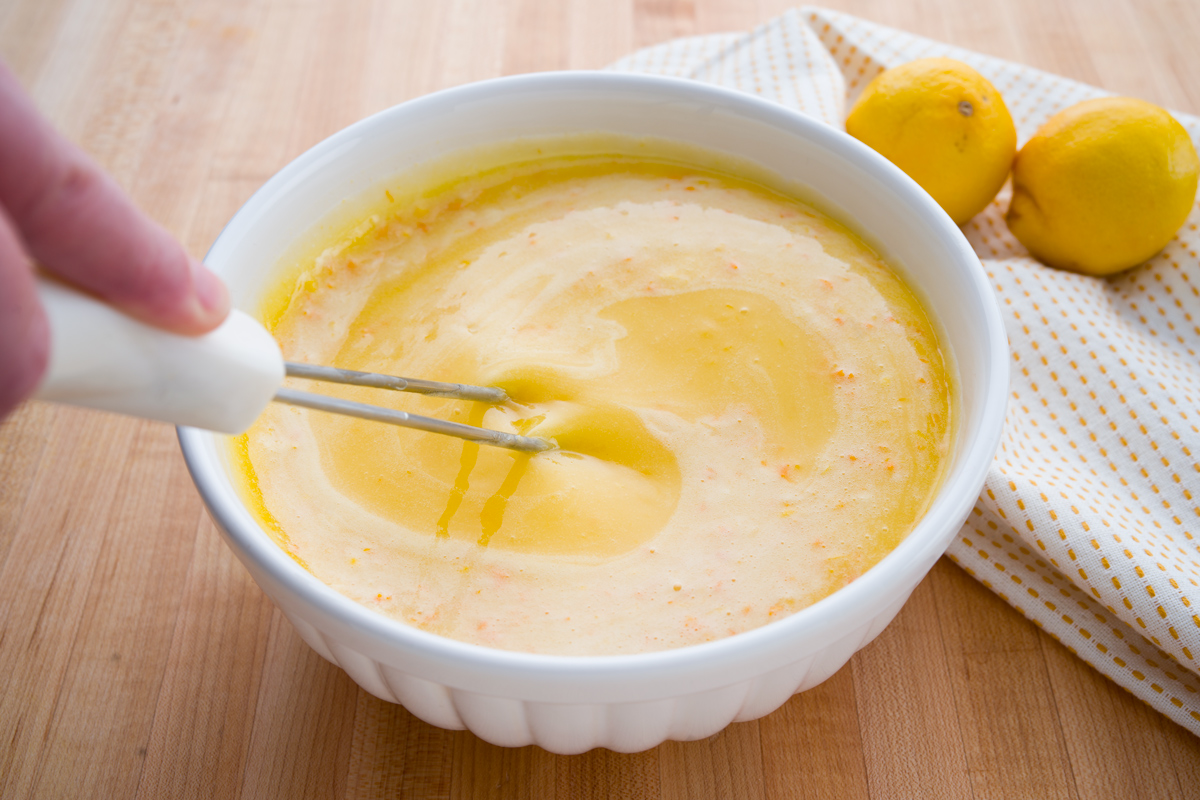 If you don't have a zester to zest the lemons, a Vegetable Peeler and Chef knife will do the trick. Peel off a thin piece of lemon peel, cut into julienne and then run your knife over the peel into a zest.
See our tutorial on How to Make Lemon Zest without a Zester
Make sure to bake the Lemon Bars until the filling is set, cool slightly and then refrigerate. When you're ready to serve them, the multi-purpose Spatula Spreader, with its sharp edge and wide, flexible blade, allows you to both cut them and lift them out of the pan. Lining the bottom and sides of your baking dish with parchment paper will prevent sticking.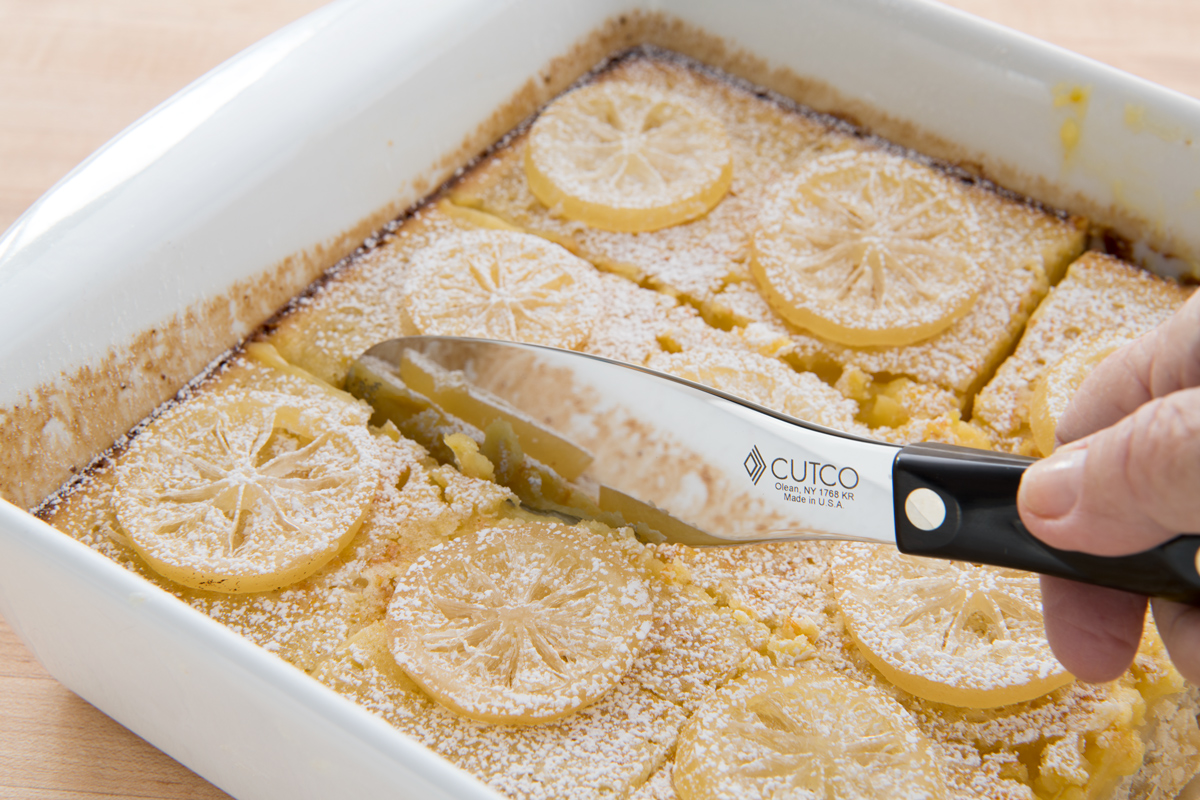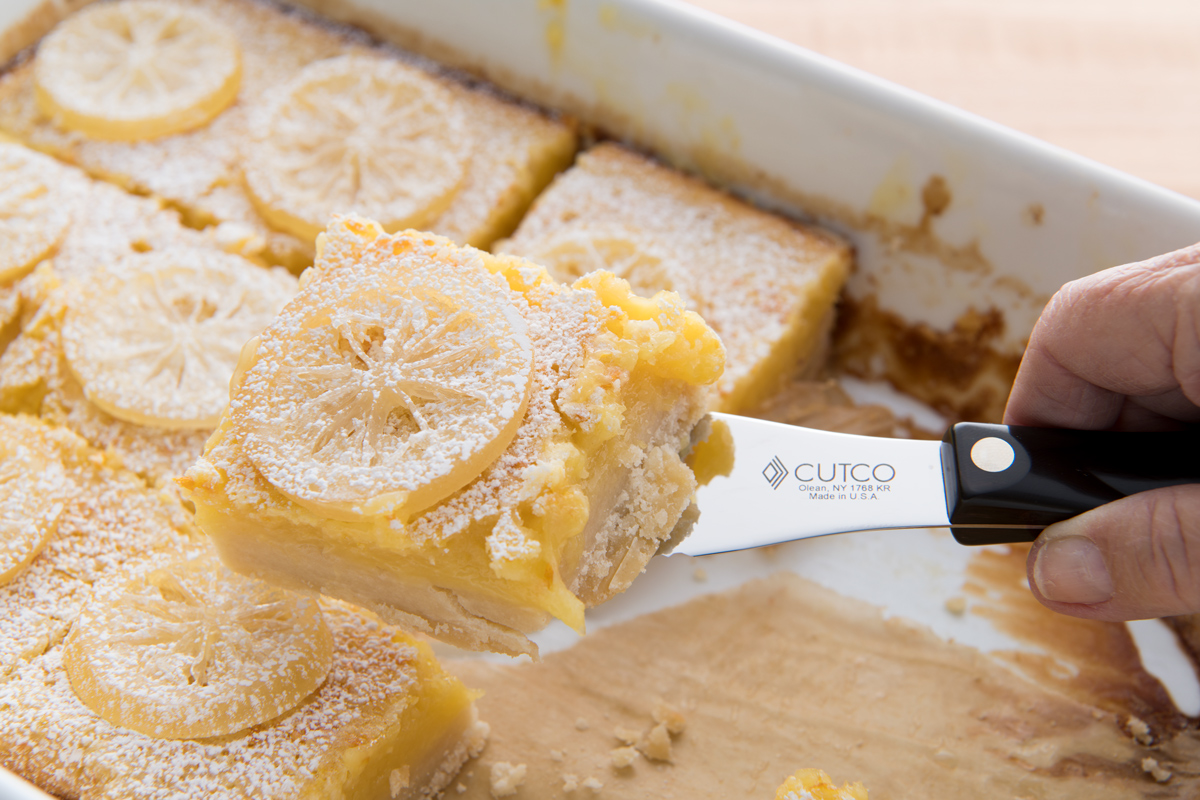 The sweet and tart of the lemon combine for an easy spring dessert that will end your big meal perfectly. There were no leftovers in our kitchen.
Ingredients
For the Crust:
1 1/4 cup unsalted butter, room temperature and cubed
3/4 cup granulated sugar
1/4 cup powdered sugar
2 1/2 cups all-purpose flour
1/8 teaspoon kosher salt
For the Filling:
2 1/2 cups granulated sugar
3/4 cup all-purpose flour
6 large eggs
3/4 cup lemon juice
Zest of four lemons
Powdered sugar for dusting
Directions
Preheat oven to 350°F, then line a 9" x 13" baking pan with parchment paper (up the sides as well) and spray with nonstick cooking spray.
For the crust, cream the butter and sugars until light in the bowl of an electric mixer fitted with the paddle attachment. Combine the flour and salt and, with the mixer on low, add to the butter mixture until just mixed. Dump the dough onto a well-floured board and gather into a ball. Flatten the dough with floured hands and press it into a 9" x 13" x 2" baking sheet.
Bake crust until lightly golden, 18 to 20 minutes. Remove from oven and let cool for 30 minutes.
For the filling, whisk together sugar, flour, eggs, lemon juice and lemon zest in a large mixing bowl until fully combined. Pour filling over the crust, return to the oven, and bake until firm, 24 to 26 minutes.
Remove from oven and refrigerate for 3 to 4 hours. Dust with powdered sugar, slice and serve.
Recommended Tools