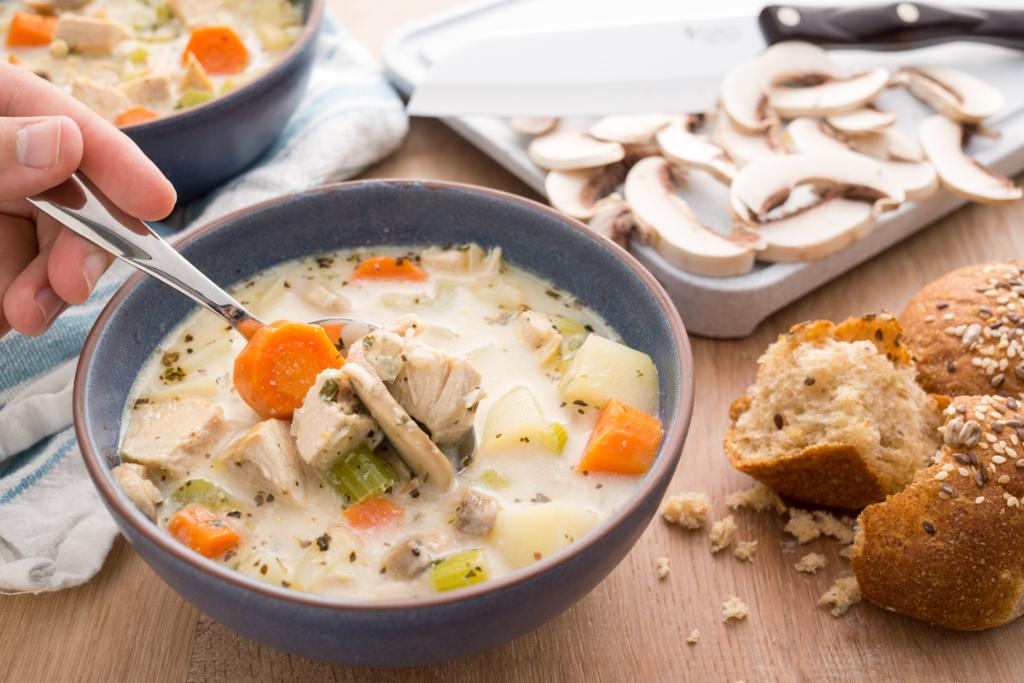 The days after Thanksgiving bring a bit of rest and relaxation from the hectic but special time spent with family and friends. You've set a beautiful fall table, cooked, baked, cleaned up, and put the dishes you only use a couple times a year back in their boxes. You loved seeing the smiles on everyone's face as they enjoyed the wonderful feast you prepared using your Cutco, which made cooking and serving Thanksgiving dinner such a pleasure.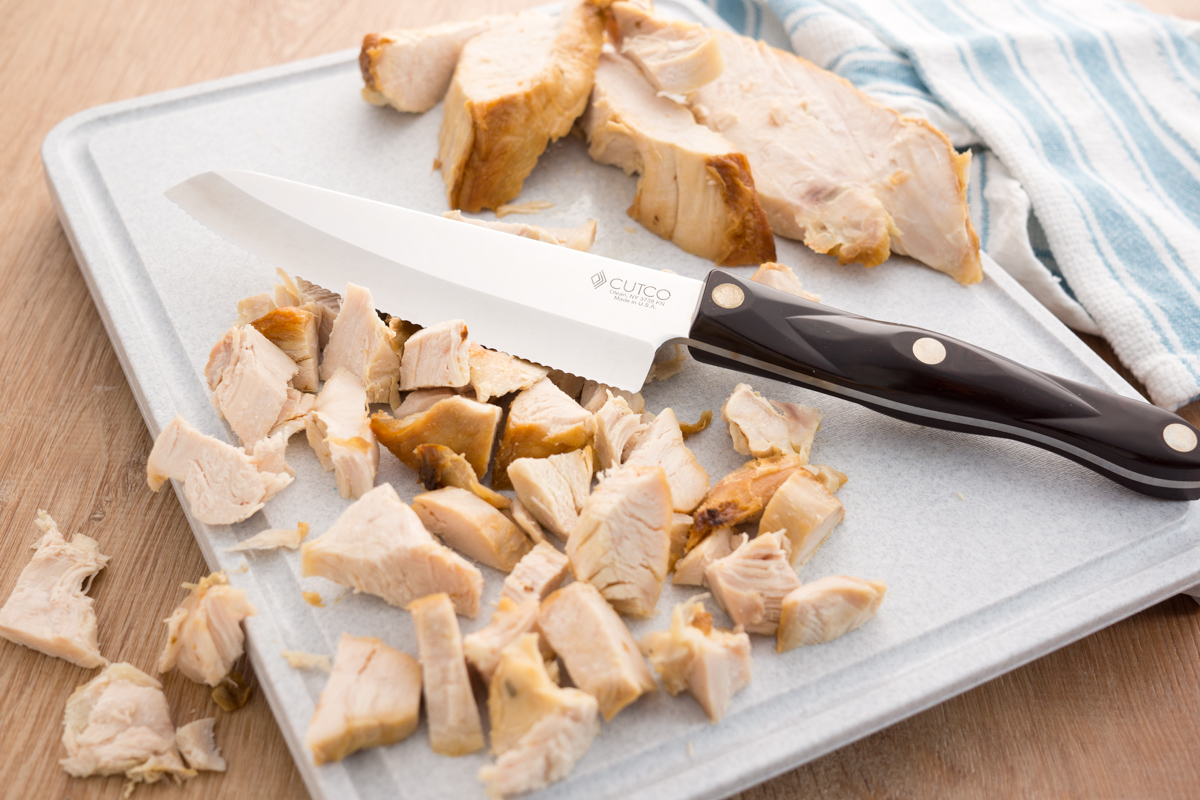 Now, the big question is what to do with the turkey leftovers? Instead of reheating everything and basically serving the same dinner again, why not use those Thanksgiving leftovers for an easy turkey soup. With the addition of some pantry staples, you can prepare a satisfying soup that doesn't require a lot of prep or cooking time.
Use the Vegetable Peeler to quickly remove the skin from the carrots and potatoes.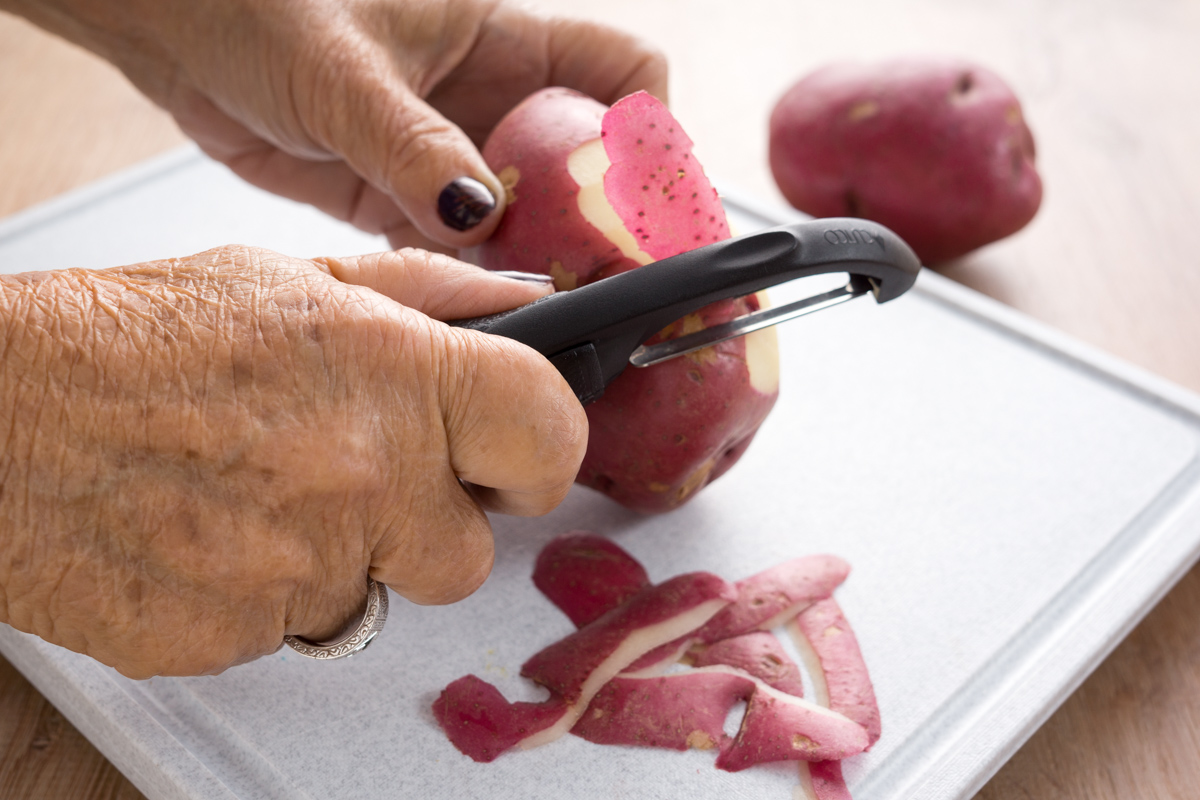 The 5" Petite Santoku can slice and dice the vegetables and mince the garlic, too.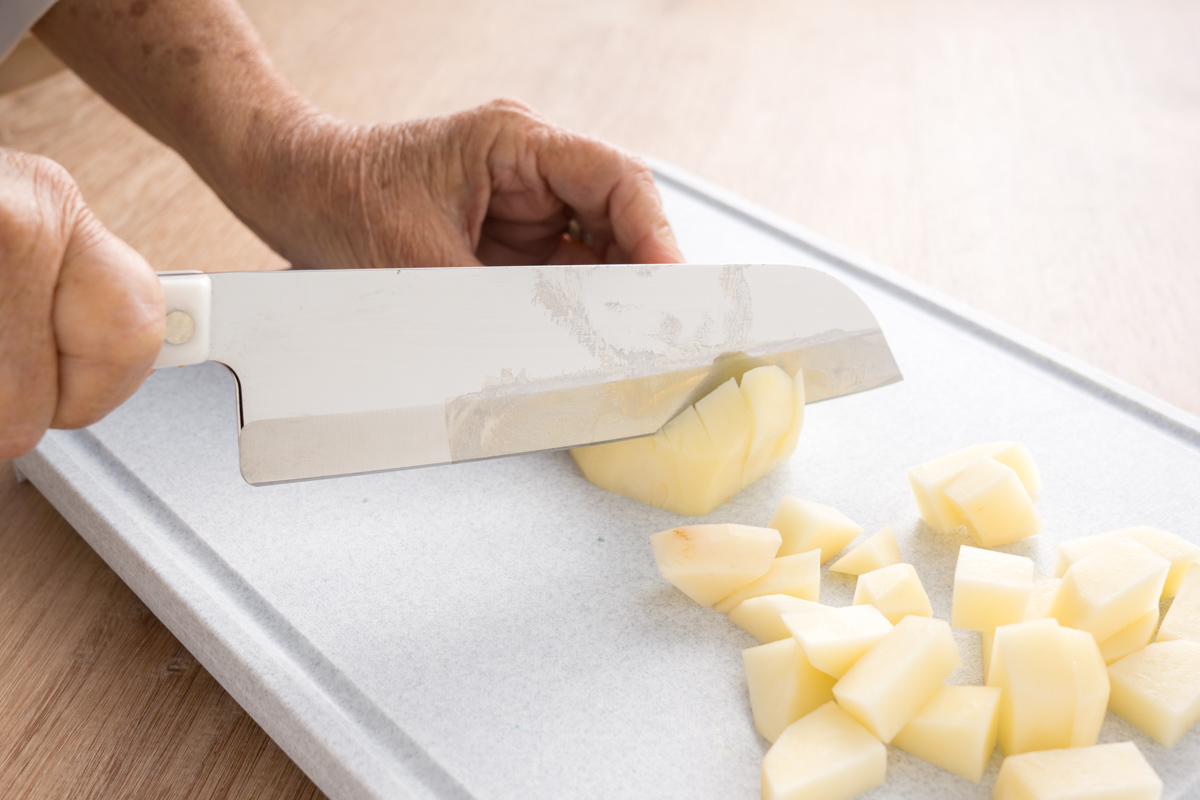 The combination of the milk and the stock create a smooth and tasty but not thick broth, which I prefer. I also like using potatoes instead of noodles. The potatoes don't absorb the broth like noodles usually do.
With just four steps to making this turkey soup recipe (aside from chopping up some celery, carrots, onions, mushrooms and garlic), it's a nice departure from the hustle and bustle of Thanksgiving dinner prep.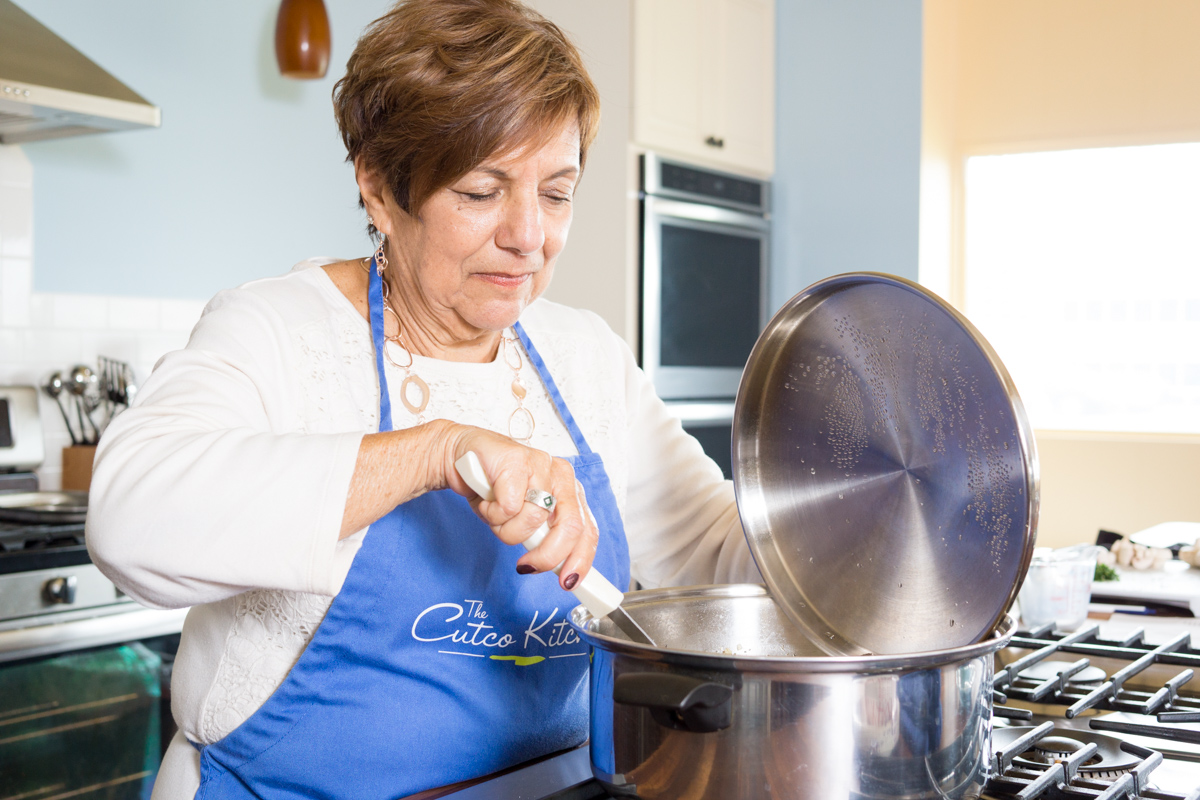 My crew of tasters totally agreed. There was hardly a spoonful of soup left in the pan, but a lot of smiling faces in the Cutco kitchen as we all agreed this was a keeper.
Ingredients
2 tablespoons butter
2-3 stalks celery with leaves, diced (about 1 cup)
2 large carrots, cut into chunks (about 1 cup)
1 yellow onion, chopped (about 1 cup)
1 cup fresh sliced mushrooms
1 clove garlic, minced
2 bay leaves
1/2 teaspoon dried basil
1/2 teaspoon dried parsley
Pinch of thyme
4 cups turkey or chicken stock
2 cups diced potatoes (suggestions-white, baby red, Yukon gold, fingerling)
4 cups diced cooked turkey
1 1/2 cups whole milk
Salt and pepper
Fresh chopped parsley for garnish
Directions
Melt the butter in a large stock pot over low heat. Add the celery, carrots, onions, mushrooms and garlic, and sauté until lightly browned. Add the bay leaves, basil, parsley, thyme, turkey or chicken stock, and potatoes and simmer for 15 minutes. Add the turkey and milk, season with salt and pepper to taste. Simmer another 20 minutes.
To serve, ladle into bowls and sprinkle with fresh chopped parsley.
Recommended Tools