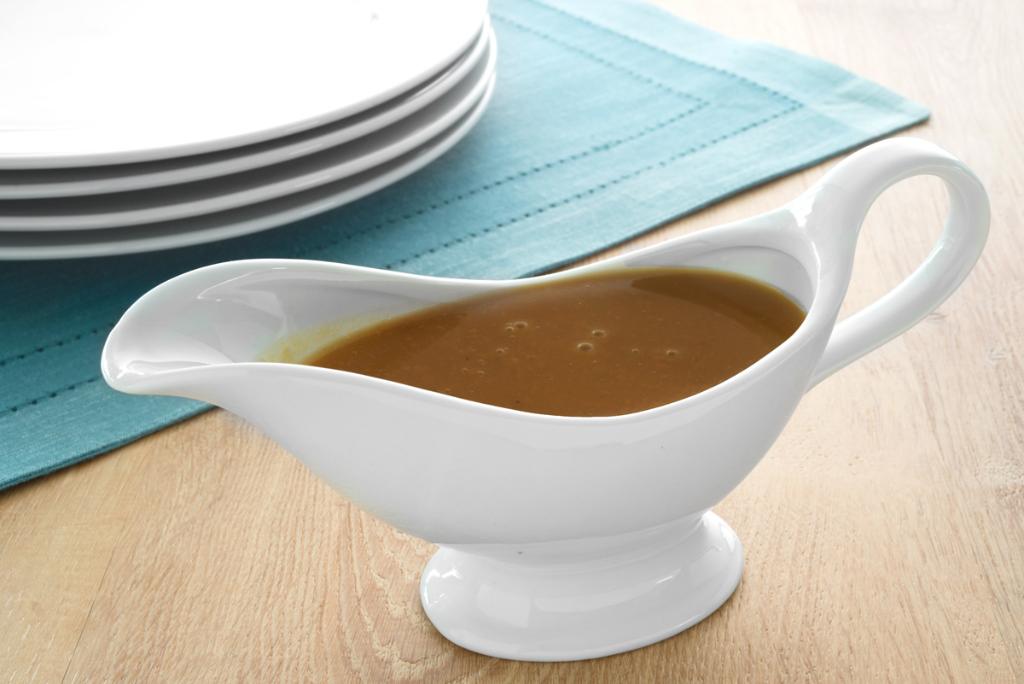 Ingredients
Juices and contents from roasted turkey
1-3 cups low sodium chicken or turkey broth
4 tablespoons (1/2 stick) unsalted butter
1/3 all-purpose flour
Salt and pepper to taste
Directions
Remove any vegetables and turkey parts from the roasting pan and discard. Strain the juices from the turkey into a fat separator and let stand for 5 minutes to allow the fat to rise to the top. Pour the juices into a large measuring cup.
Pour about 1 cup of the pan juices back into the roasting pan and heat over medium-high heat, scraping up the brown bits from the bottom of the pan. Cook for about 1 minute. Pour pan contents back into the measuring cup and add chicken broth to make 4 cups of liquid.
Melt the butter in a large saucepan. Sprinkle with flour and whisk together to make a roux. Cook the roux, whisking until a deep brown, 4-5 minutes.
Whisk in the liquid and bring to a boil. Reduce heat and simmer until thickened, 8-10 minutes.
Season the gravy with salt and pepper to taste.
Recommended Tools