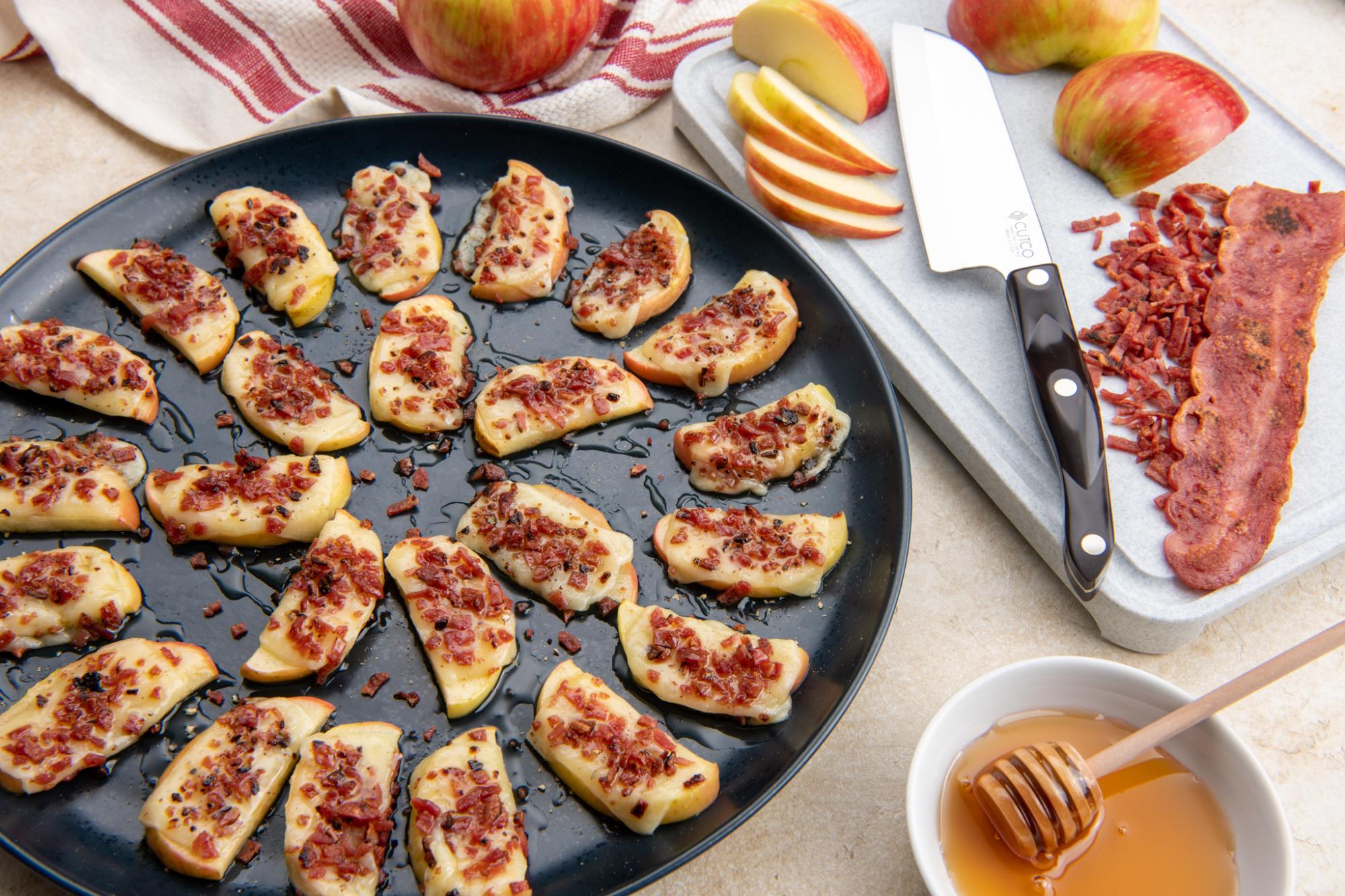 Appetizers are one of my favorite treats at the holidays. Whether they're just for me or if I'm sharing. I like the fact that you can just pop them in your mouth – no fuss, no mess. This time of year is a great excuse to graze on a wide variety of bite-size dishes, like crostini, jalapeno poppers, dips and more – you can even make a meal out of them.
That said, I don't want to spend a lot of time in the preparation of these dishes. This Easy Apple Bites Appetizer is the perfect solution. Now you might think serving apples with cheese is more of a kid's snack and they absolutely can be. However, in this recipe, we've upped the flavor by adding some bacon and freshly ground black pepper for a more sophisticated taste.
The key to this recipe is choosing the right apple. You don't want a super sweet apple and you also want one that is a bit firm. We went with the Honeycrisp apple and that seemed to work perfectly.
To cut the apples into thick slices, I chose the 5" Petite Santoku knife. I cut the apple in half and then into quarters, removing the core from each quarter. I then sliced each quarter into thick slices.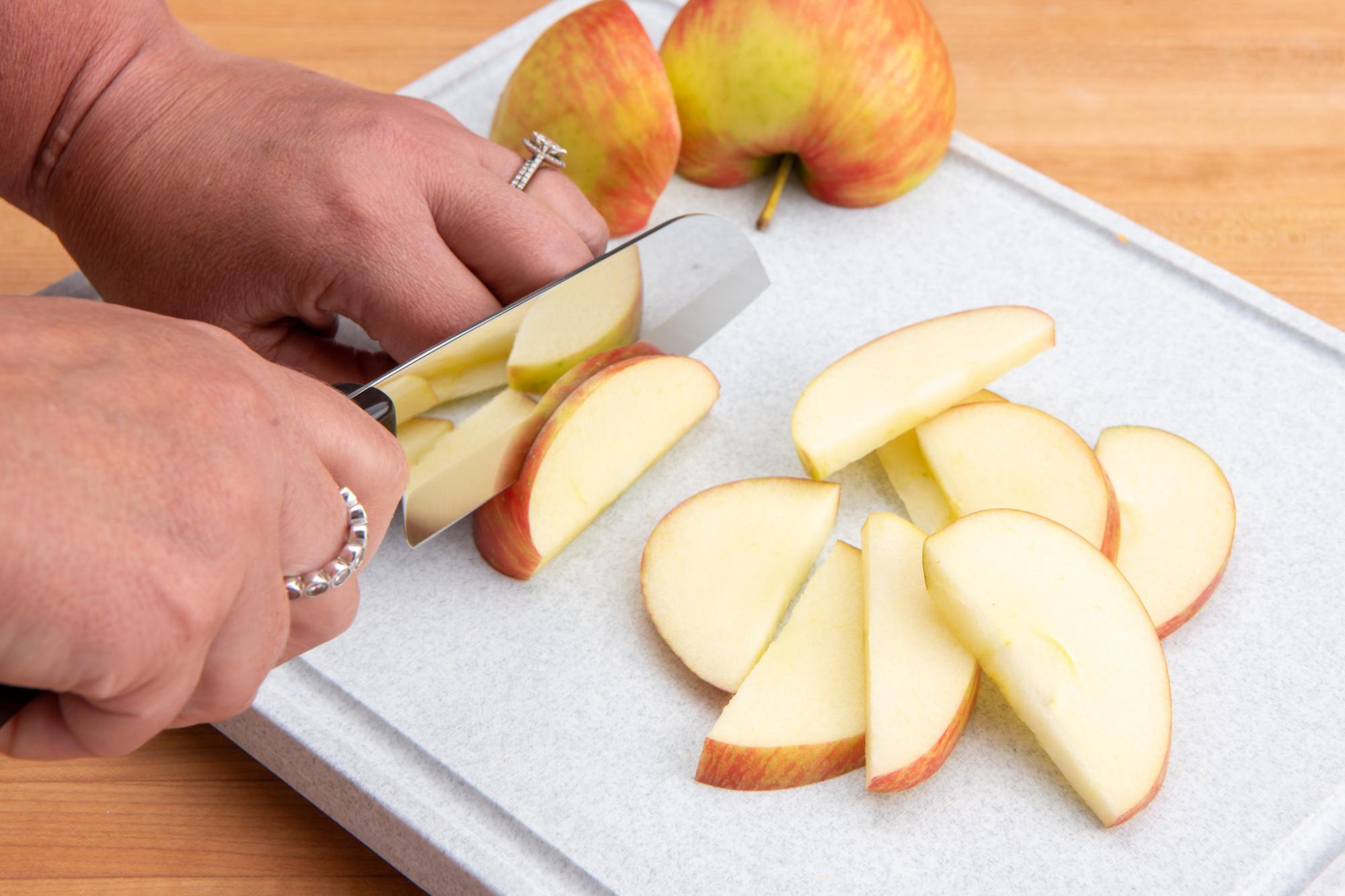 For the cheese, I chose a sharp white cheddar cheese to balance the flavor of the apples. Using the Traditional Cheese Knife, I cut the cheese into thin slices.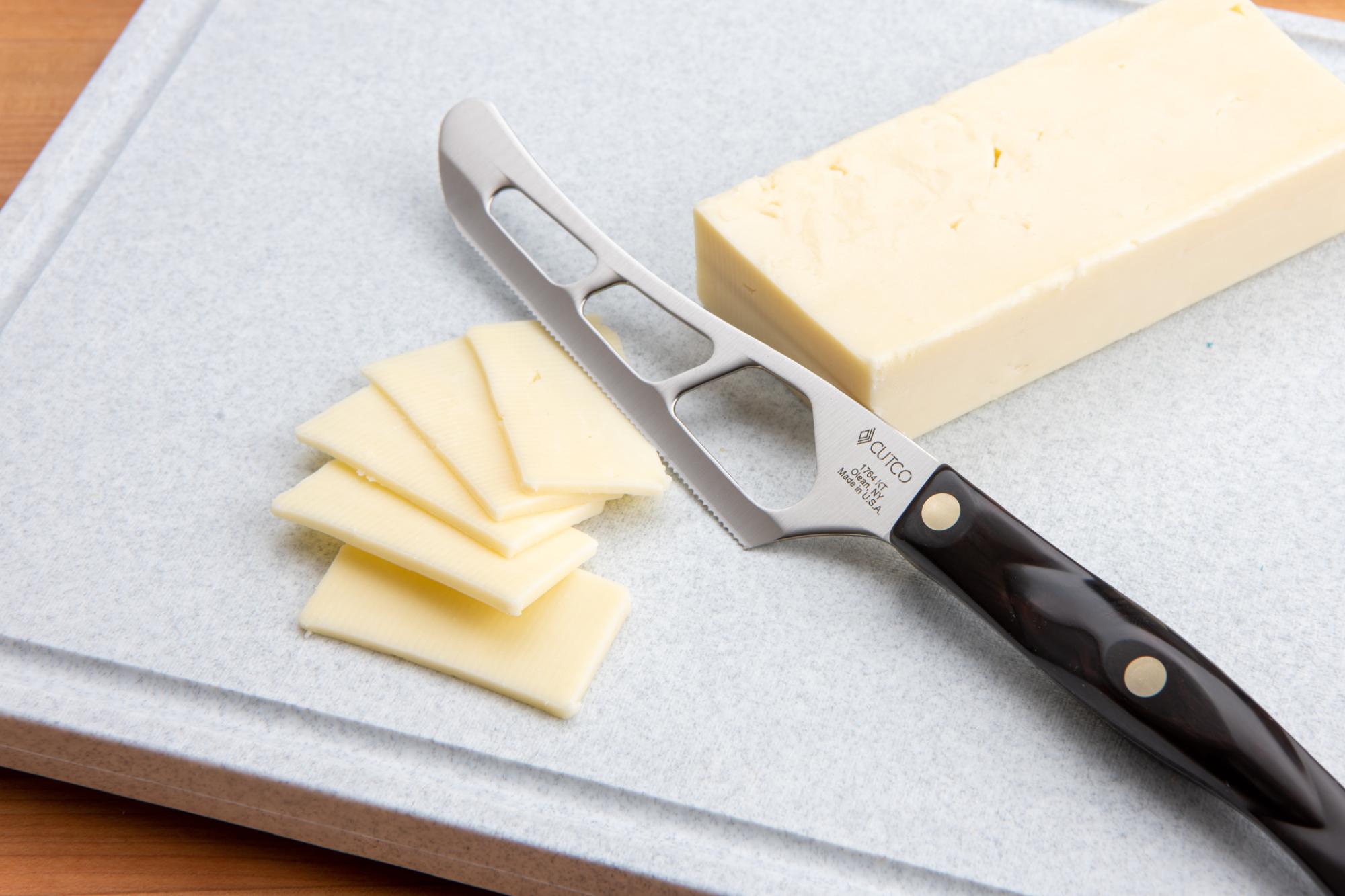 Then it was simply a matter of putting the apple slices onto the baking sheet, topping each with a slice of cheese and sprinkling the crumbled bacon over each slice. A quick tip is to make sure you use turkey bacon. Regular bacon has too much fat and can make these apple bites greasy.
Bake these for 6-8 minutes, just enough to warm the apple and melt the cheese. Then drizzle with your favorite honey (not too much) and grind some fresh black pepper over each bite.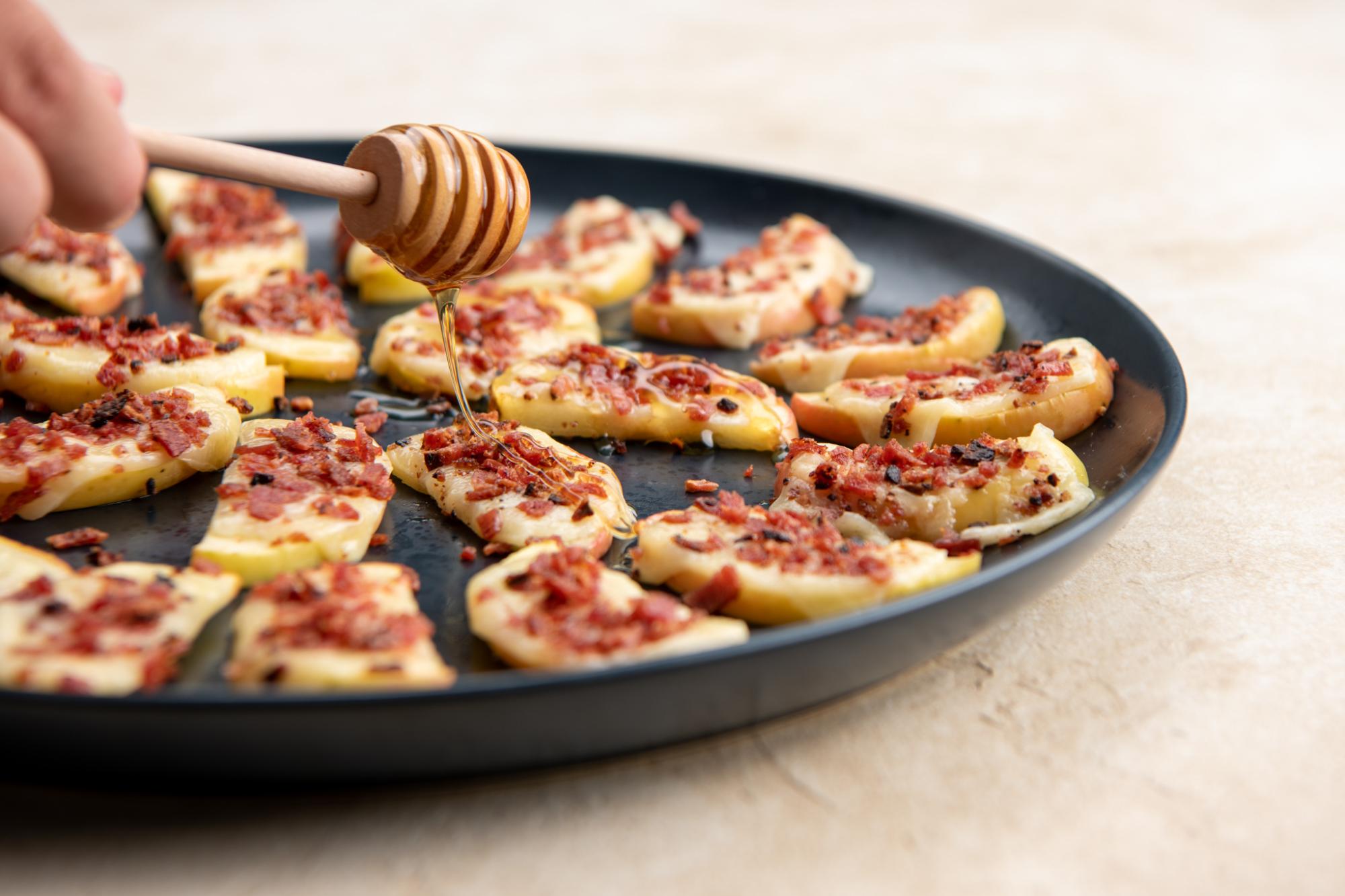 That's it for a quick and easy appetizer that is oh so tasty. While we were taking our photographs for the blog, there was a tray of these apple bites that somehow disappeared. It was too easy to pop one into your mouth and then go back for seconds or thirds. We think you'll agree that these apple bites are delicious and hope you can add them to your next appetizer spread!
Ingredients
2 Honeycrisp or Granny Smith apples, unpeeled and cored, cut into thick slices
Sharp white cheddar cheese, cut into thin slices
4 slices turkey bacon, cooked and crumbled
Honey, for drizzling
Freshly ground black pepper
Directions
Heat oven to 350 F.
Line a baking sheet with parchment paper and place apple slices onto the baking sheet.
Top each apple slice with a slice of cheddar cheese and some bacon crumbles.
Bake approximately 6-8 minutes until the cheese is partially melted.
Place the apple slices onto a serving platter and drizzle with honey and top with pepper.
Recommended Tools