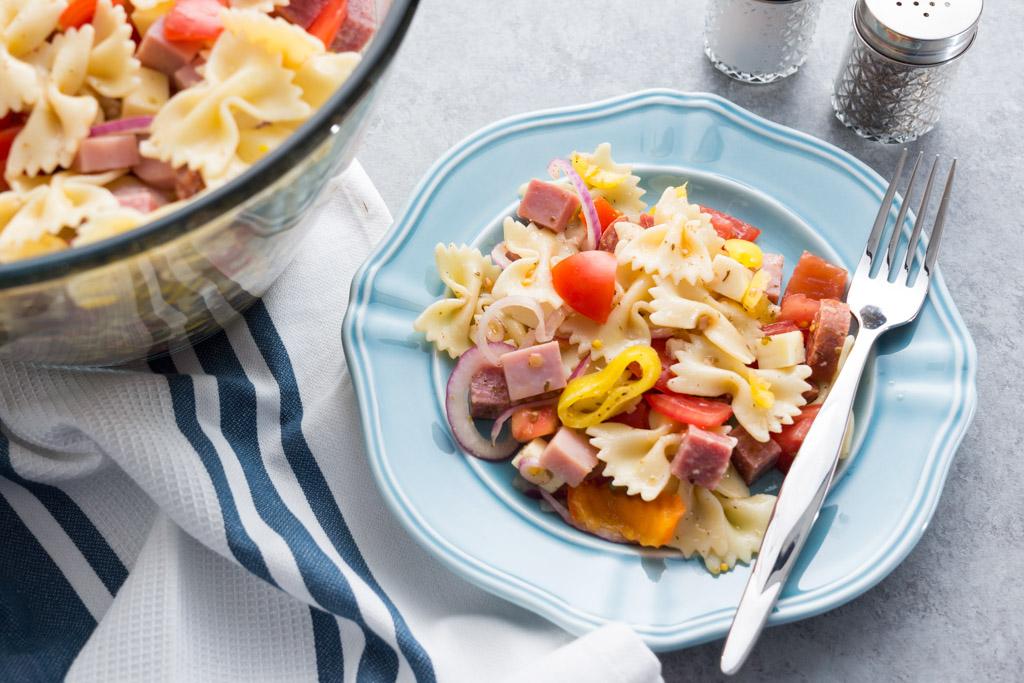 With summer just getting started, it's time to turn to recipes that are easy to take outdoors. This this easy antipasto salad recipe comes together quickly to get us out of the kitchen faster to enjoy the daytime sunshine and warm evenings that the season brings. It's packed with flavor and will quickly become a go-to dish-to-pass this summer.
I've been making this antipasto salad recipe for years. I found the basic recipe on the back of a pasta box and, over the years, I've added ingredients, changed ingredients, used different kinds of peppers and doubled the vinaigrette until now my family wants to know when I'm going to make "my" antipasto salad. I think the vinaigrette dressing is what makes it taste so good.
Tips for pepping the ingredients
Stop by the deli at your local grocery store and ask them to cut you thick slices of salami, ham and provolone cheese. Take them home and use Cutco's Hardy Slicer to cut each into cubes for the antipasto salad.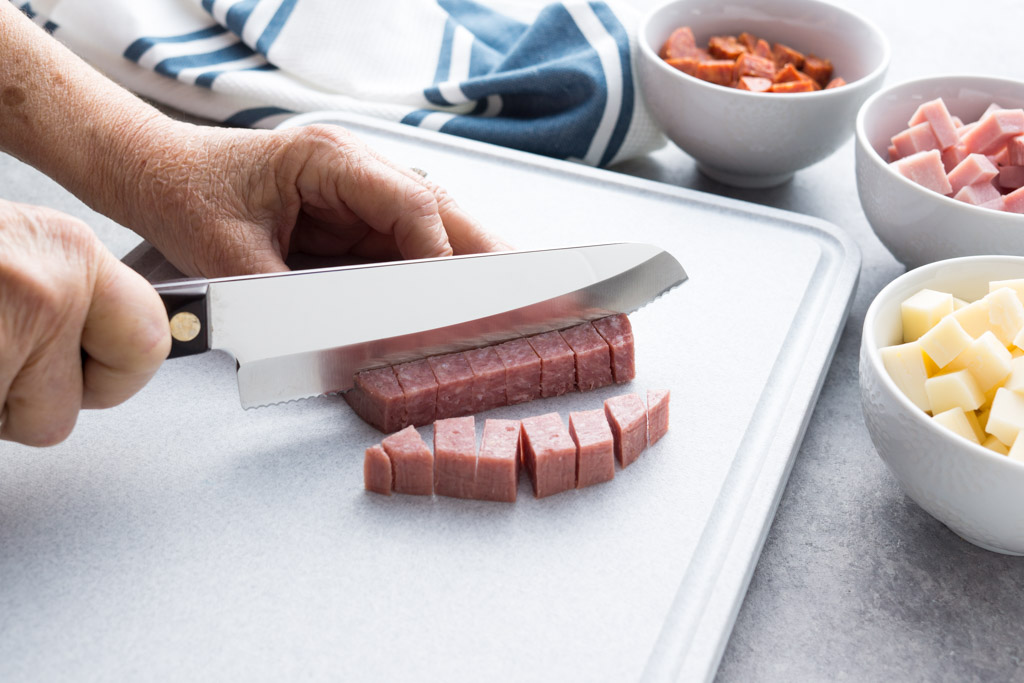 Buy a stick of pepperoni and put the Hardy Slicer to work again to easily cut 1/2 inch rounds and then cut the rounds into quarters.

I don't know if they're available everywhere but I found a jarred mix of sweet and hot salad peppers that I especially like to use in this salad. Even though the recipe calls for 1 cup, I throw in the entire jar.

To preserve your knife's sharp edge, after chopping all the ingredients, use the back side of the French Chef to push all the ingredients into a bowl for mixing.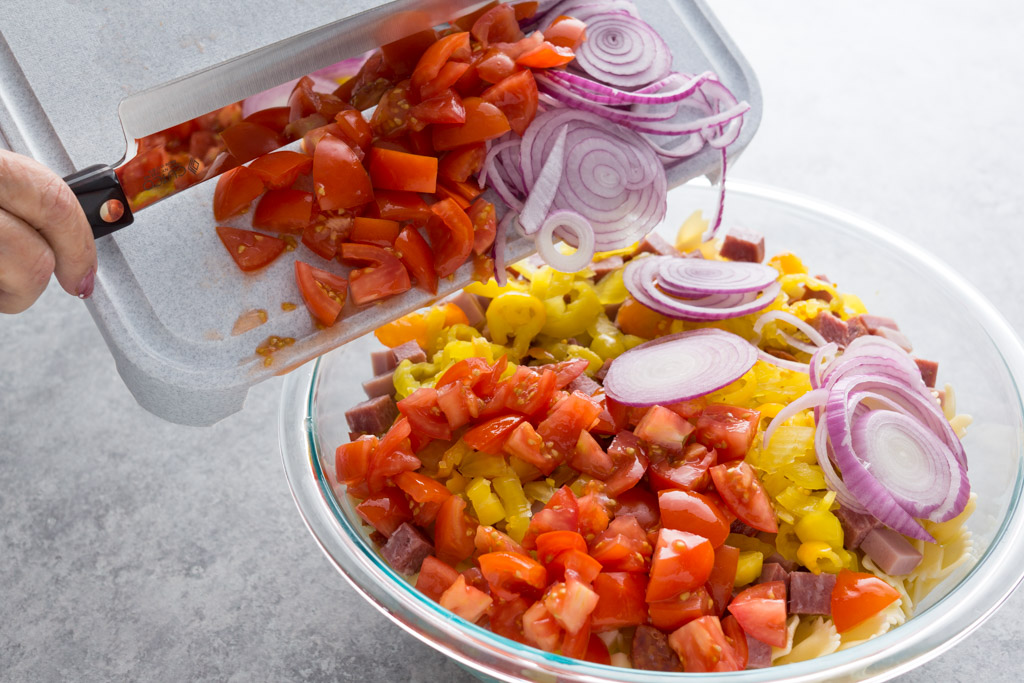 This Easy Antipasto Salad recipe takes hardly any time at all to make. It holds up well and, for me, eases any worries about letting it sit out for a while.
Ingredients
6 cups uncooked farfalle (bowtie) pasta
2 cups fresh chopped tomatoes or 2 cups cherry tomatoes, halved
1 12-ounce jar sweet and hot salad peppers (or 1 cup pepperoncini, hot pepper rings, or banana peppers), drained
1/4 pound each of salami, ham, and provolone cheese, cut into 3/4" chunks
1 stick of pepperoni cut into 1/2" rounds and then quartered
1 small red onion, sliced thin
2/3 cup olive oil
6 tablespoons red wine vinegar
3 large cloves of garlic, finely minced
2 teaspoons dried oregano
Directions
Cook pasta according to package directions and drain.
Add tomatoes, peppers, salami, ham, provolone, pepperoni and onion.
To make the vinaigrette, use the Mix-Stir to whisk together olive oil, red wine vinegar, garlic and oregano.
Toss the pasta with the vinaigrette and the rest of the ingredients.
Season to taste with salt and pepper. Cover and refrigerate.
This will last in the refrigerator for a few days. However, it does soak up the dressing. I suggest you double the dressing recipe, using half when initially making the salad and keeping the rest on hand to add as needed.
Recommended Tools