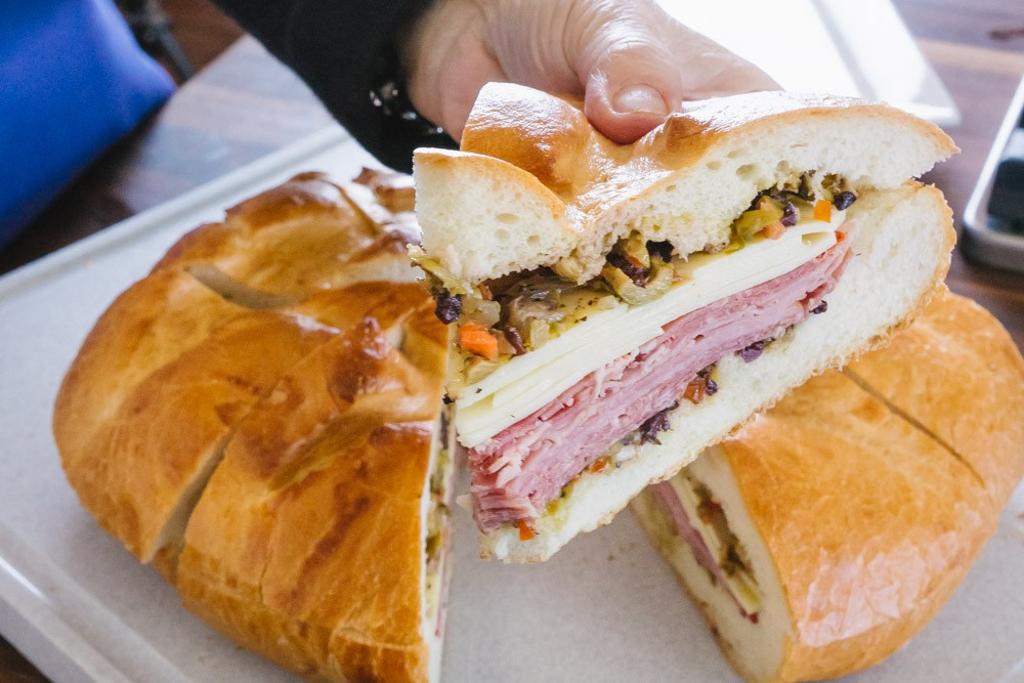 It's almost time for the big game and what can I say? Either you love it or you couldn't care less.We love our teams no matter how bad they fare. My favorite team has been in a drought for many years but I love them anyway. Since they're not in the "big dance," the game for me is all about the food and hanging out with friends. We are fortunate to have restaurants in our area that prepare some the best pizza and chicken wings. Sometimes it is just as tasty to order some of the dishes you plan to serve and put your efforts into making one or two special dishes.
Here's a recipe I found for Muffuletta, a giant sandwich (it actually makes 2) that you can make ahead. In fact, it tastes better if it sits for a few hours so the flavors can mingle. I made some changes to the original version as there were some ingredients that my family doesn't like. Cutco makes it easy to mince and chop the ingredients.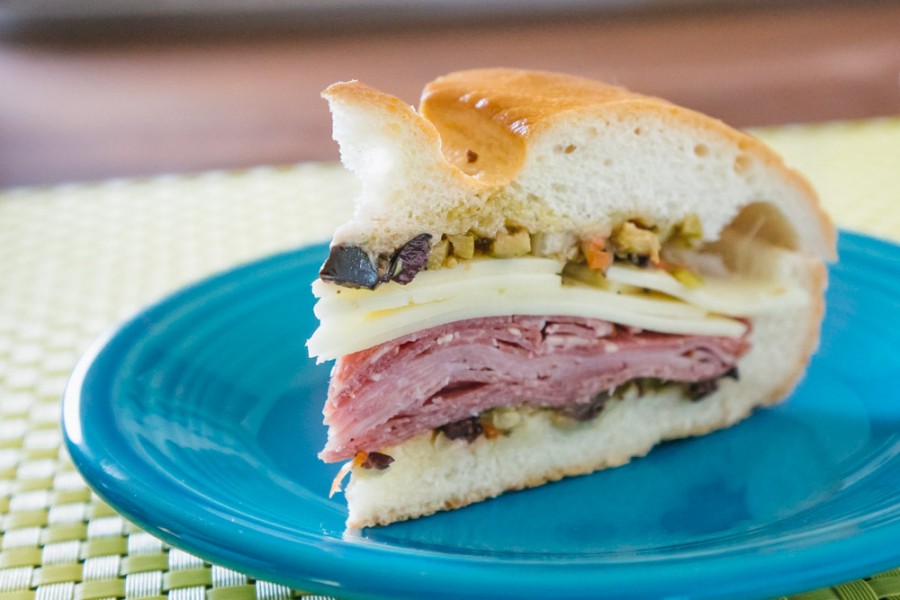 If you have any leftover olive salad, it's great on slices of toasted French or Italian bread or crackers.
A Delicious Muffuletta Sandwich for the Big Game
Print Recipe
Ingredients
1 cup pimento stuffed green olives, crushed*
1/2 cup Kalamata olives, crushed*
2 cloves garlic, minced
1/4 cup roughly chopped pickled cauliflower florets
2 tablespoons drained capers
1 tablespoon chopped celery
1 tablespoon chopped carrot
1/2 cup sliced pepperoncini, roughly chopped
1/4 marinated cocktail onions, chopped
1/2 teaspoon celery seed
1 teaspoon dried oregano
1 teaspoon dried basil
3/4 teaspoon black pepper
1/4 cup red wine vinegar
1/2 cup olive oil - be sure to use a good grade of olive oil, it makes a world of difference
2 (1 pound) loaves of round Italian bread
8 ounces thinly sliced Genoa salami
8 ounces thinly sliced cooked ham
8 ounces thinly sliced capicola
8 ounces sliced mozzarella
8 ounces sliced provolone
Directions
Combine the olives, garlic, cauliflower, capers, celery, carrot, pepperoncini, onions, celery seed, oregano, basil, black pepper, vinegar and olive oil in a medium bowl. Mix well and transfer to a glass jar or other nonreactive container. Cover and refrigerate overnight.
Cut the loaves of bread in half horizontally.
Hollow out some of the excess bread from each half to make room for the filling.
Spread each piece of bread with the olive salad.
Layer the bottom half of each loaf with half of the salami, ham, capicola, mozzarella and Provolone.
Replace with the top half of each loaf, and cut into slices.
You can serve it immediately or wrap tightly and refrigerate for a few hours to allow the flavors to mingle and the olive salad to soak into the bread.