Saturdays With Barb: Deep Fried Pickles With Ranch Dip
1704 days ago
Skip to recipe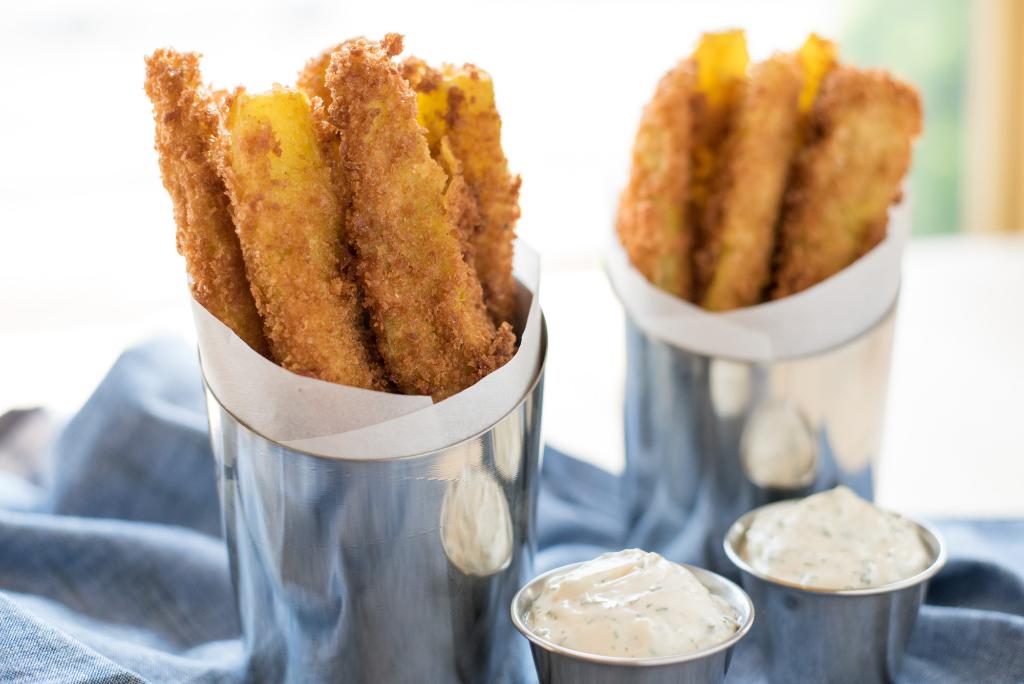 As we continue with our fair-foods theme, how about some fried pickles? These are another delicious indulgence we often see at fairs and can duplicate at home. I am proud to say, after tasting them, one of my coworkers said these were probably the best fried pickles she's ever had.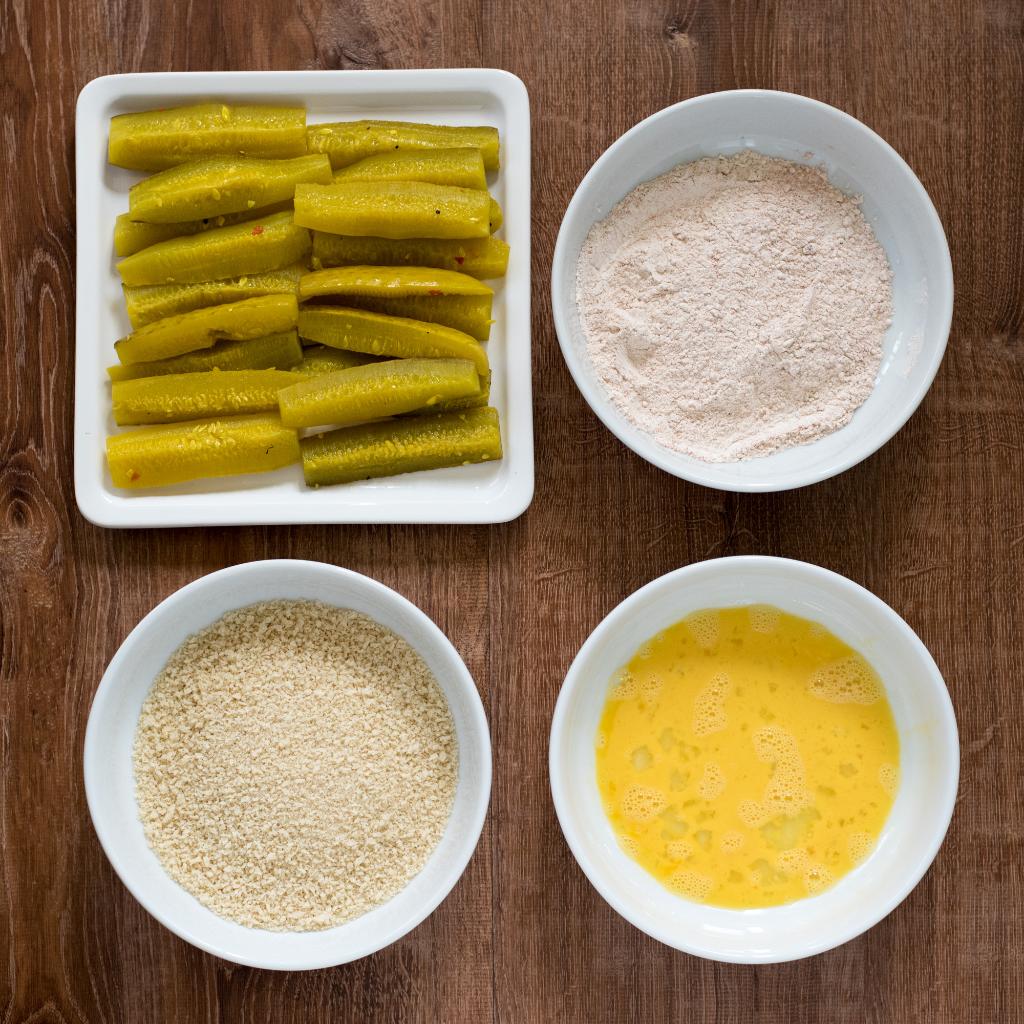 I couldn't find straight-up dill pickle spears so I ended up using zesty dill spears that were a bit spicy. While these can certainly be eaten on their own they are even better with the ranch dip. The dip paired with the crunchiness of the batter and the spicy pickle combine for a flavor that will surely wake up your taste buds.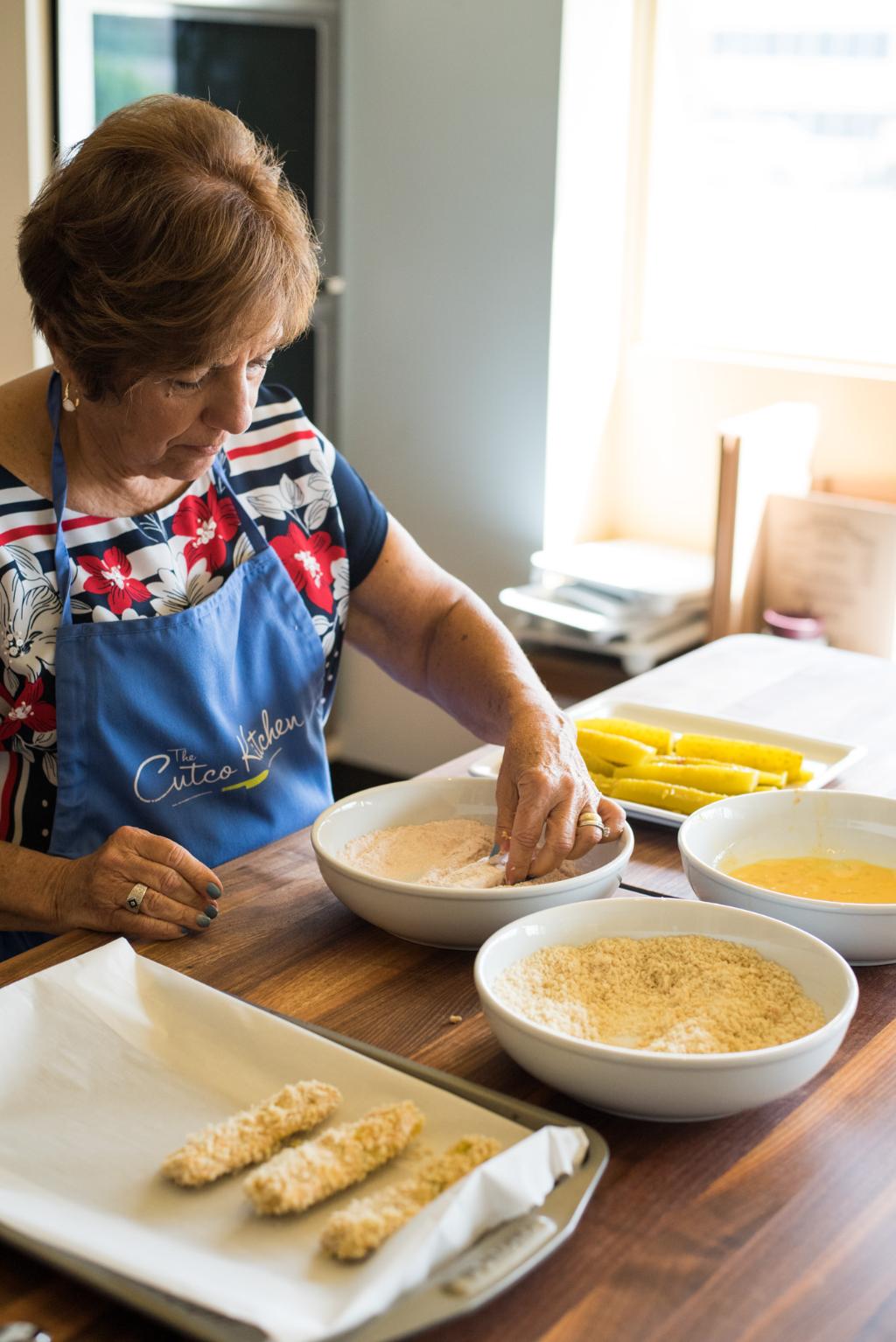 Don't leave the stove while preparing these. They fry up very, very quickly. I dredged, dipped and rolled most of the spears at the same time and laid them on a parchment-lined sheet as this part of the prep leaves you with messy hands. Having them prepped ahead allowed me to add and remove the spears from the oil fairly quickly.
Our summer intern, Abbey, couldn't wait until these were ready to sample as she is a big fan of fried pickles. She and I liked these a lot and our photographer did not have to encourage us to eat more while he worked his magic behind the camera taking pictures for the blog post.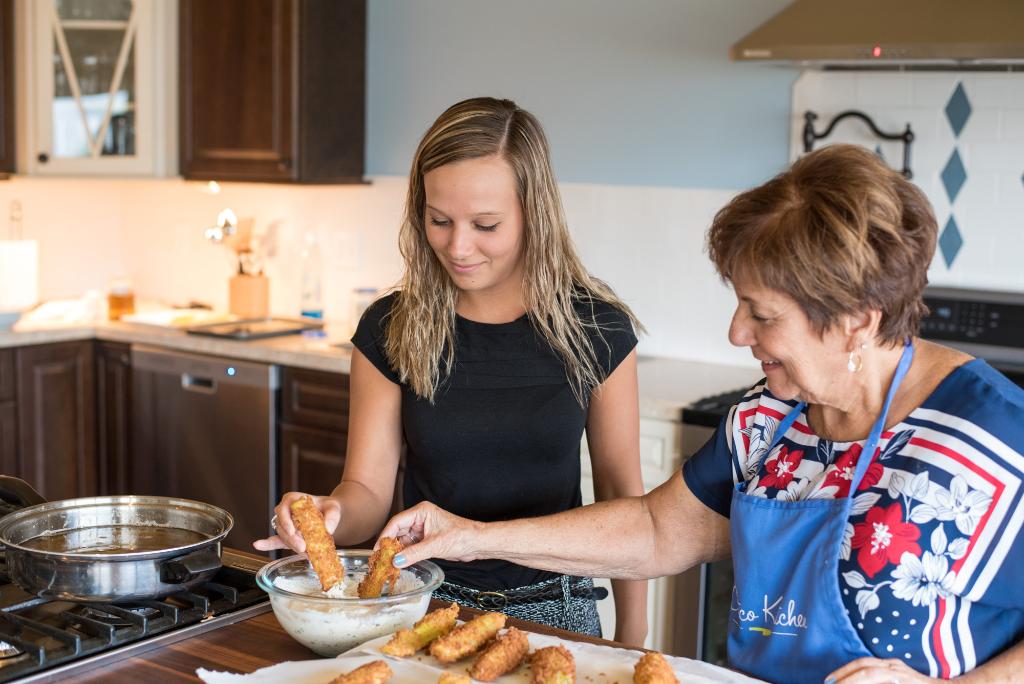 Ingredients
Ranch Dip
1 1-ounce package powdered ranch salad dressing
1 cup mayonnaise
1 cup sour cream
1 clove minced garlic
Hot sauce to taste
1/4 cup finely chopped parsley
1 tablespoons minced fresh dill
Fried Pickles
12-15 dill pickle spears (I used zesty dill spears)
3/4 cup all-purpose flour
1 tablespoon cayenne pepper
1 teaspoon kosher salt
2 large eggs
11/2 cups panko breadcrumbs
Directions
Combine dressing ingredients in a small bowl and refrigerate until serving.
Pat the pickles dry and refrigerate until well chilled.
Heat 2 inches of oil in a large heavy skillet to 350º.
Line a large plate or pan with paper towels.
Line up three shallow bowls.
Combine the flour, cayenne and salt in bowl one.
Beat the eggs in bowl two.
Place the panko breadcrumbs in bowl three.
Working with a few pickles at a time, dredge in the flour mixture and shake off the excess. Roll in the egg, coating completely and then let the excess drip off. Then coat them thoroughly in the breadcrumbs.
Carefully add to the oil and fry until golden brown. This will only take about a minute.
Remove from the oil with a slotted spoon and transfer to the paper towels to drain. Repeat until all the pickles are fried.
Let them cool a bit before eating. They are super-hot when removed from the oil.
Serve with the ranch dip.
Recommended Tools