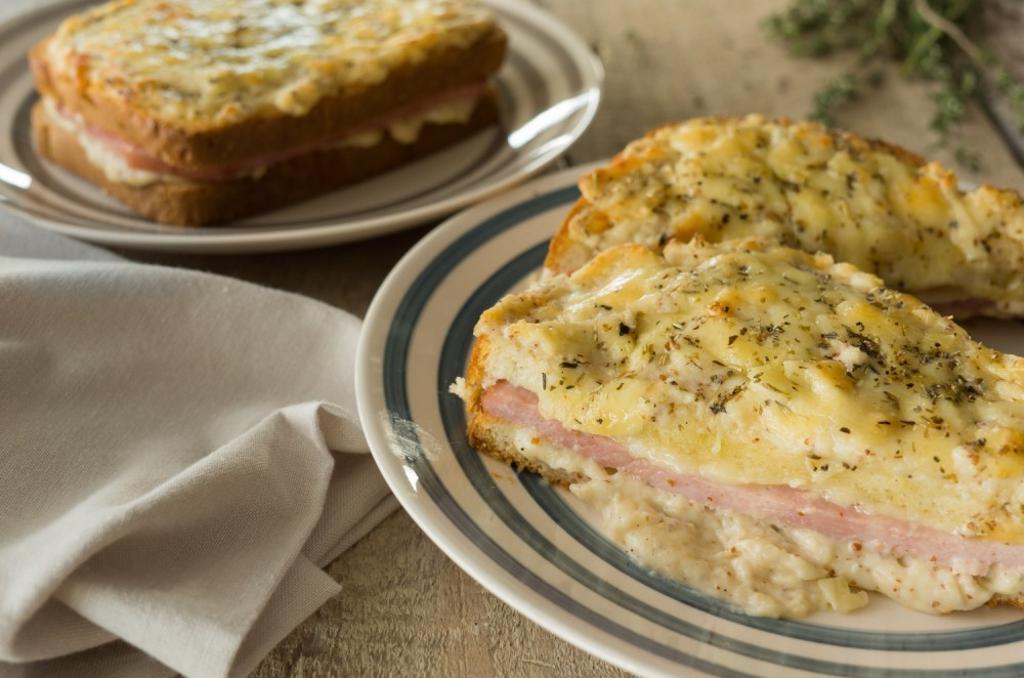 You can put just about anything between two slices of bread. My youngest son can attest to this. He makes sandwiches out of everything, even lasagna, which he has been known to put between two slices of garlic bread.
My co-worker suggested we make a Croque-Monsieur. "A what," I said. I can hardly say it let alone make it. Well, it is a sandwich. A super-duper, rich, tasty, crispy, golden brown ham and Gruyere cheese filled sandwich covered in a béchamel sauce and baked, grilled or fried.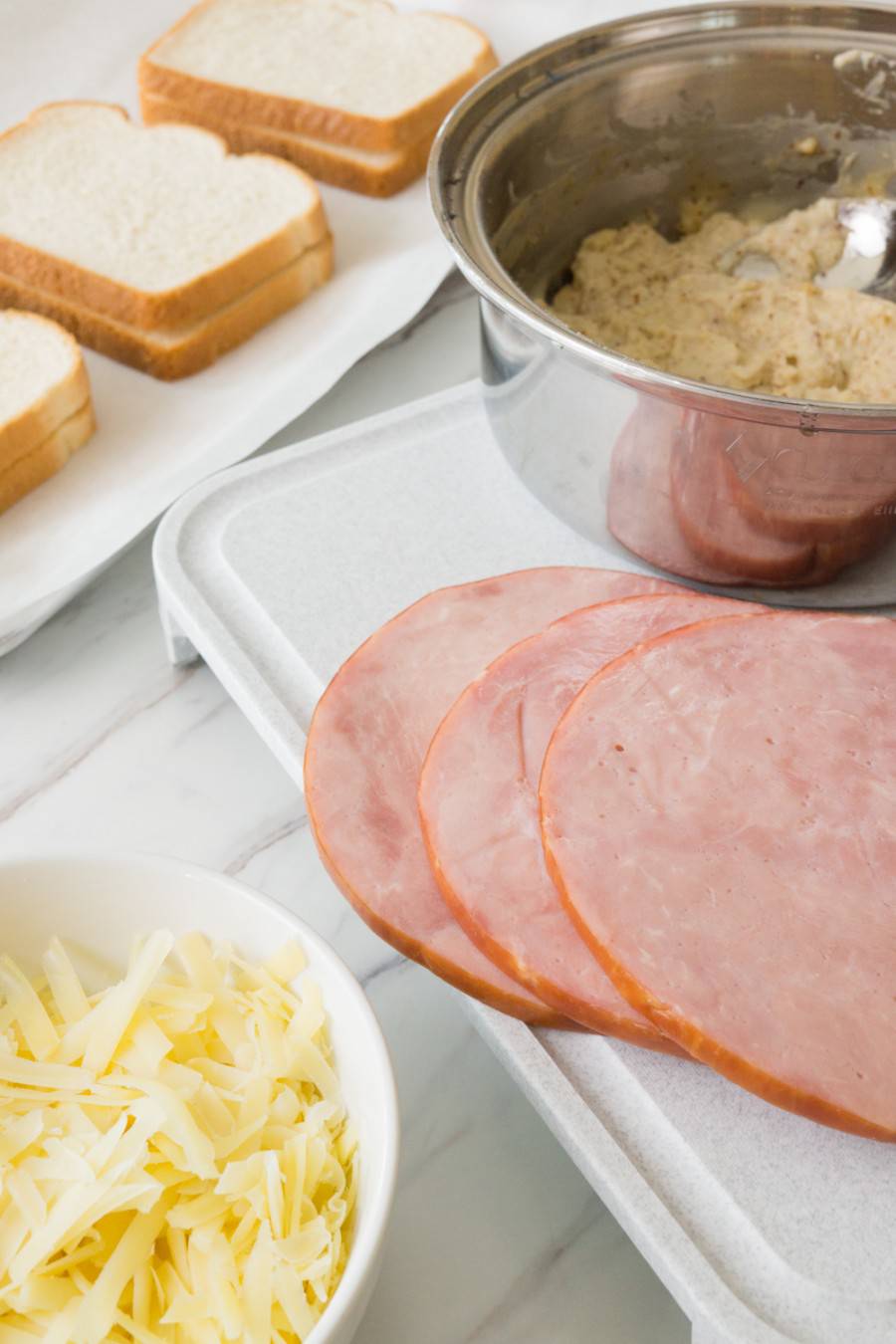 Our version is baked in the oven and while it's a bit of work, it's well worth it. I guarantee your family will be impressed when you serve this one. Be aware, this is definitely not for the calorie-conscious.
There are variations of the sandwich which you might consider as well. A Croque Madame is topped with a fried egg, a Croque Provencal includes slices of tomatoes, a Croque Auvergnat uses blue cheese instead of Gruyere and a Croque Norvegien substitutes smoked salmon for the ham.
Ingredients
Béchamel Sauce
1/4 cup (1/2 stick) unsalted butter
1/4 cup all-purpose flour
11/2 cups whole milk
2 tablespoons whole grain mustard
1/2 teaspoon freshly grated nutmeg or 1/4 teaspoon ground nutmeg
Kosher salt
Sandwich
8 slices 1/2"-thick country-style bread
Béchamel (recipe above)
6 ounces thinly sliced ham (about 8 slices)
3 ounces Gruyére, grated (about 11/2 cups)
1 teaspoon herbes de Provence
Directions
Béchamel Sauce: Melt butter in a medium saucepan over medium heat until foamy. Add flour and cook, stirring, until mixture is pale and foamy, about 3 minutes. Gradually add milk, stirring until mixture is smooth. Cook, stirring, until sauce is thick and somewhat elastic, about 4 minutes. Remove from heat and whisk in mustard and nutmeg; season with salt. Béchamel sauce can be made 1 day ahead. Let cool; press plastic wrap directly onto surface and chill.
Sandwich: Preheat oven to 425°F. Spread bread slices with béchamel, dividing evenly and extending all the way to the edges.
Place 4 slices of bread, béchamel side up, on a parchment-lined baking sheet; top with ham and half of cheese.
Top with remaining slices of bread, béchamel side up, then top with remaining cheese and sprinkle with herbes de Provence.
Bake until cheese is brown and bubbling, 10-15 minutes.
Recommended Tools