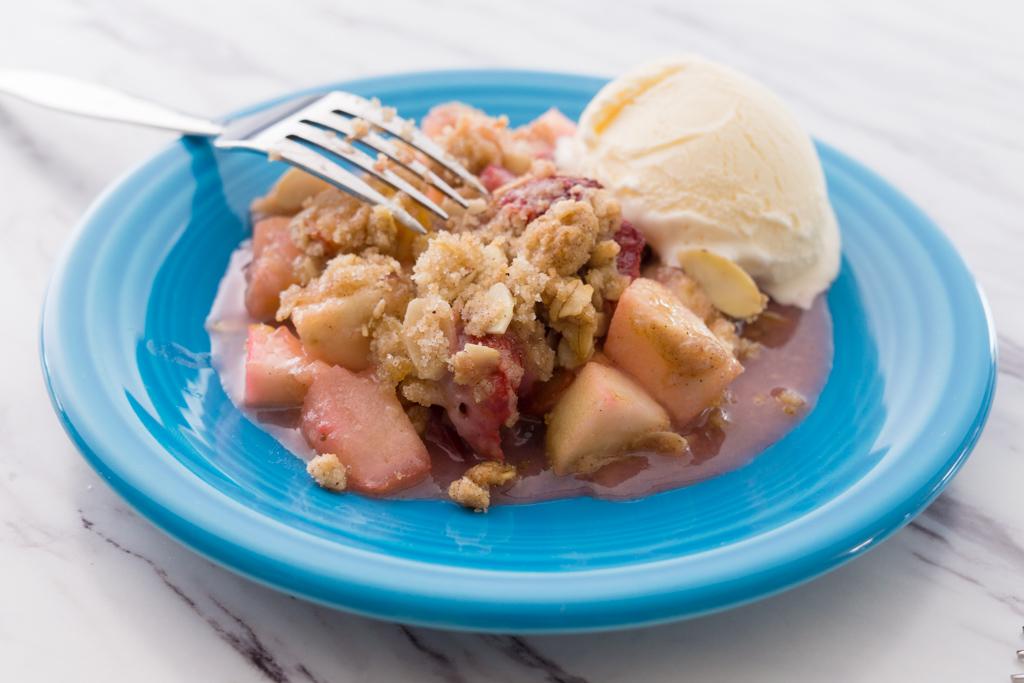 No recipe needed. I'll bet you've hardly ever heard that before. Well, it's almost true when making a fruit crumble. Theses delicious, juicy, warm, spice-infused fruits, covered in a buttery, tender crumb topping are a summer staple.
Crumbles give you carte blanche when it comes to the fruits, spices, sugars, nuts and flour used in preparation. You can peel the fruit or not. Slice it or dice it. Sweeten it with white or brown sugar, agave or honey. Add nuts if you like. Serve it warm or at room temperature and plain or with a scoop of ice cream or whipped cream.
The only recipe is some guidelines for the crumb topping. The key is to keep a 50/50 ratio of oats to flour. So, if you use a cup of oats, use a cup of flour.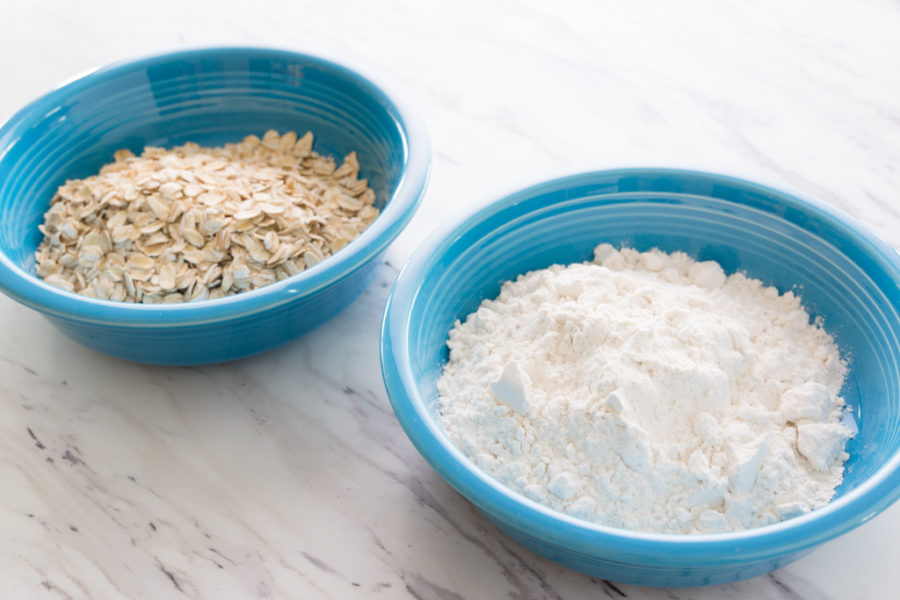 If you prefer to use a combination of flours make sure they are equal to the amount of oats. Make a double batch of topping and freeze the extra to use for your next crumble.
With the abundance of fresh fruits available, summer is the perfect time to bake a crumble. I made this one with apples, peaches, plums and strawberries.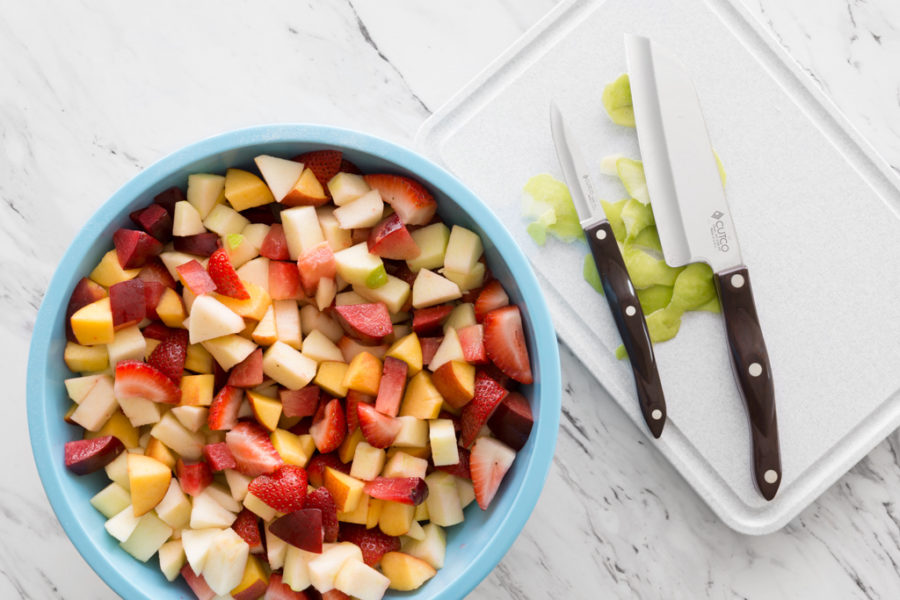 I peeled the apples but left the skins on the peaches. After about 45 minutes in the oven, the apples were still slightly crisp.
Here are some guidelines for creating your own crumble.
Ingredients
Crumb Topping
Use a 50/50 ratio of old-fashioned oats to flour.
Add spices of your choice to taste – cinnamon, ginger, all spice, nutmeg, apple pie spice.
Sugar – 1/2 to 3/4 cup brown or white.
1 stick of salted or unsalted chilled butter.
Salt – 1/4 to 1/2 teaspoon if using unsalted butter.
Nuts (optional) – 1/4 to 1/2 cup walnuts, pecans, almonds, sliced or diced.
Cut the butter into a few large pieces and toss into the dry ingredients. Using your fingers or a fork, work the butter into the dry ingredients until large heavy crumbs are formed.
Fruit
For a 13 x 9 pan, use 10-11 cups of fruits of your choice, sliced or diced, with or without skins.
Possible combinations – peaches and blueberries; pears and fresh cranberries; strawberries and rhubarb; apples, peaches, plums and strawberries; apples and fresh cranberries; blueberries, raspberries and strawberries.
Sweetener – brown or white sugar, agave, honey. The amount depends on sweetness of the fruit(s).
3 tablespoons fresh lemon juice and 1 1/2 teaspoons lemon zest.
Cornstarch to thicken the juices from the fruits. 2 to 3 tablespoons is usually enough.
Mix everything together in a large bowl.
Directions
Pour fruit mix into a buttered or non-stick sprayed glass, ceramic or other non-reactive baking dish.

Scatter the crumble mix over the fruit. Don't press it down.
Place baking dish on a foil lined rimmed baking sheet and bake at 375°F for 35 to 50 minutes or until fruits are tender, topping is brown and juices from the fruits are bubbly.
Let sit for a few minutes before serving so juices can thicken a bit.
Serve with whipped cream or a scoop of ice cream.
Recommended Tools