Fresh Herbs (Part 1): Selecting & Caring For Herbs
3097 days ago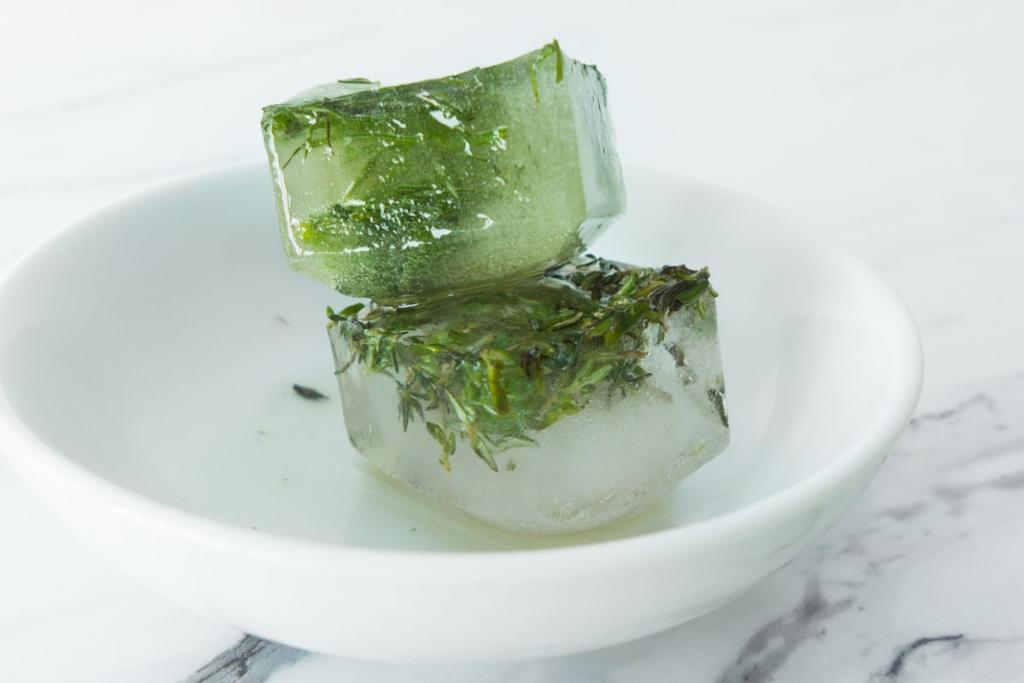 There's been a renewed interest in cooking with fresh herbs. Ethnic cooking, cooking with fresh fruits and vegetables, and the overall goal of eating healthier has prompted an increased use of fresh herbs. They contain no calories or fat and using them instead of salt in salt-restricted diets enhances flavor without adding sodium.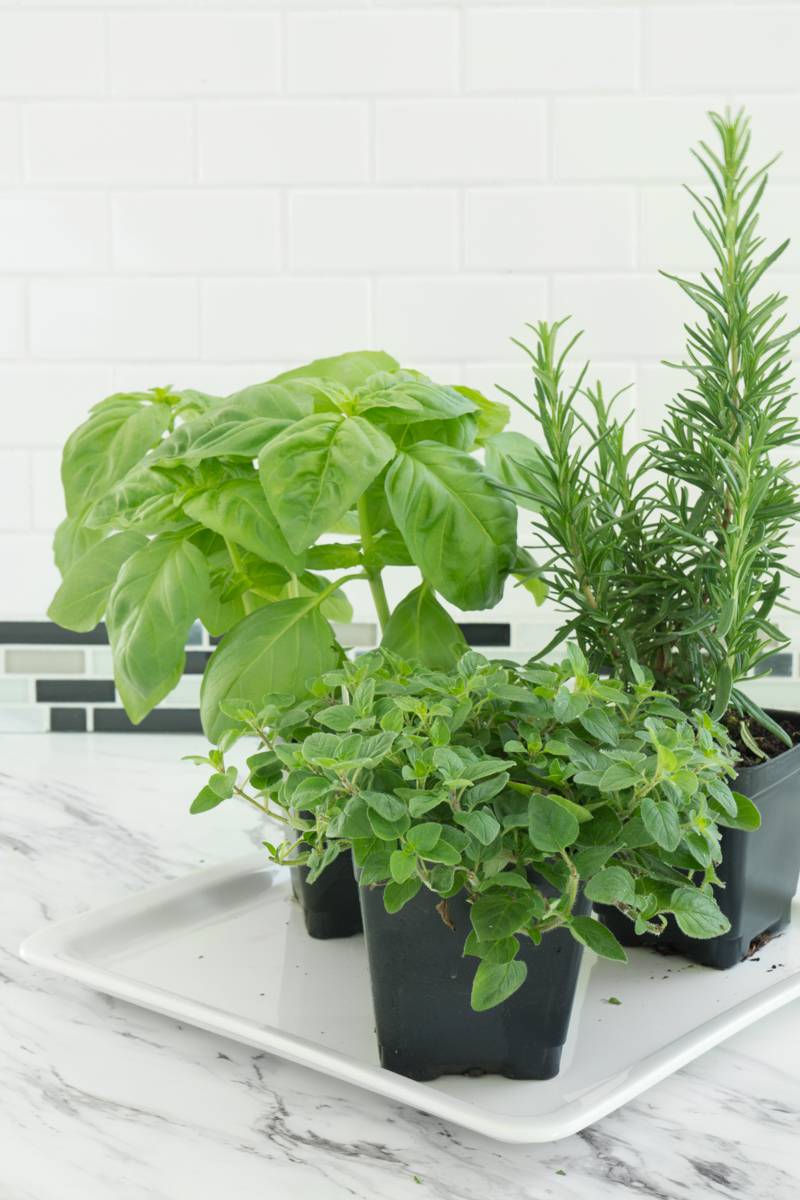 Buying and Storing

When buying fresh herbs, avoid those that are brown, bruised, yellow or wilted.
There isn't one way to store all fresh herbs because herbs because herbs fall into two categories: hard and soft. Hard herbs are the ones with woody stems, like rosemary, oregano, marjoram and thyme. Soft herbs are those with tender stems, like basil, parsley, cilantro and tarragon.
Store hard herbs by wrapping them in a damp paper towel, putting in a zip lock bag and then in the crisper drawer of your refrigerator. For soft herbs, remove any rubber bands or ties holding the herbs together, snip the base of the stem, put them in a glass of fresh water, cover loosely with a plastic bag and store in the refrigerator. Change the water every day or two if the water starts to cloud. Basil should not be stored in the refrigerator. It is best left at room temperature.
Caring for Fresh Herbs

Do not wash herbs until you are ready to use them. To wash, put them in a bowl of cool water and swish around to release grit. Lift out with your hands. If there is a lot of grit on the bottom of the bowl, wash them again in fresh water. If available, use a salad spinner to remove any water from the herbs or dry them by rolling up in a clean towel.
To freeze herbs clean them, blot dry and remove leaves from the stalks. Freeze them whole or chopped in freezer safe bags or airtight containers. Chopped herbs can also be spooned into an ice cube tray, covered with water and frozen. When needed, remove from the tray and add to soups and stews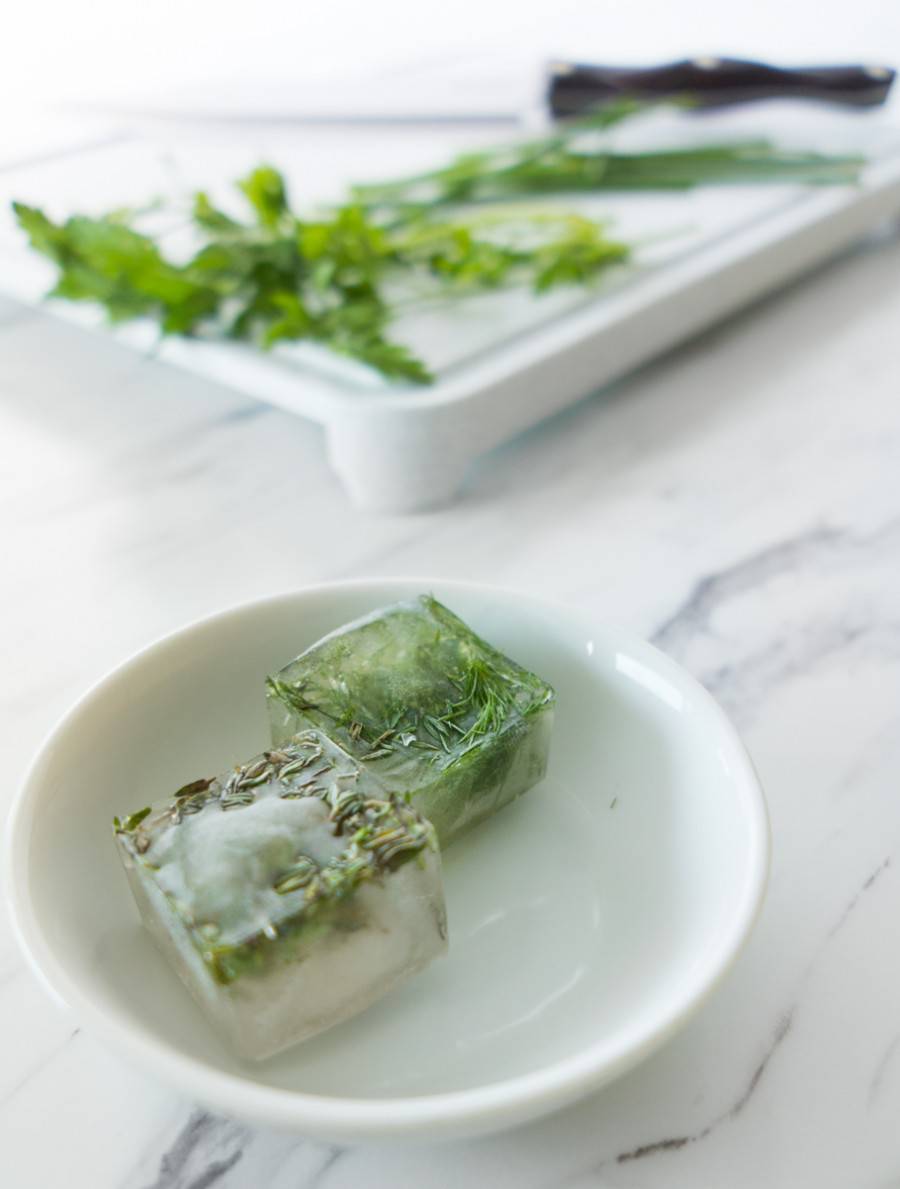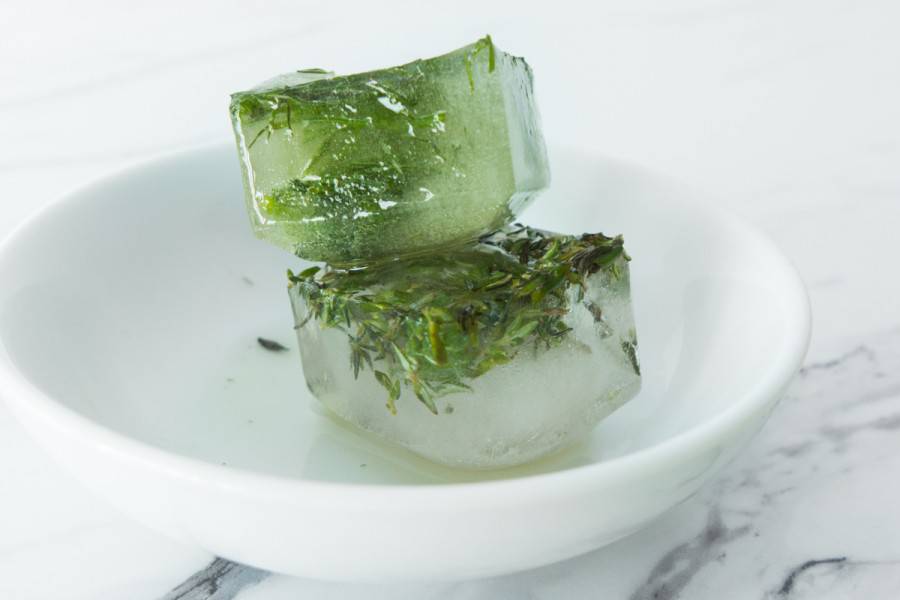 Try these great recipes that use fresh herbs.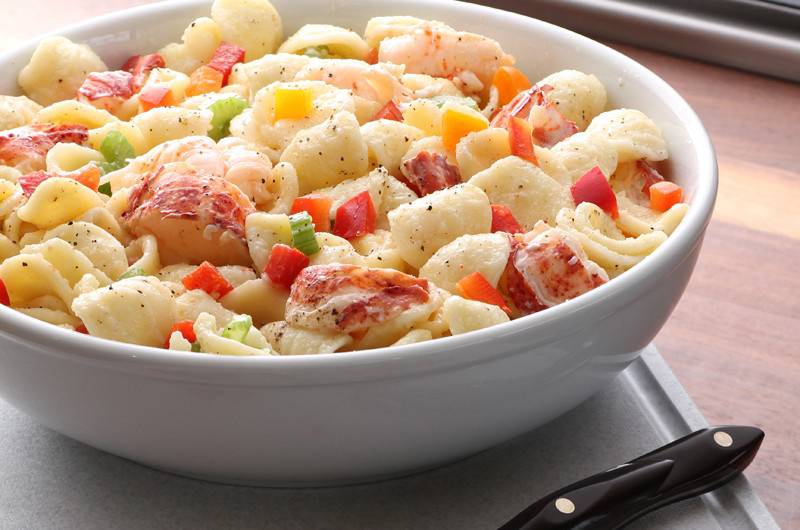 Lobster Pasta Salad with Red Peppers & Fresh Herbs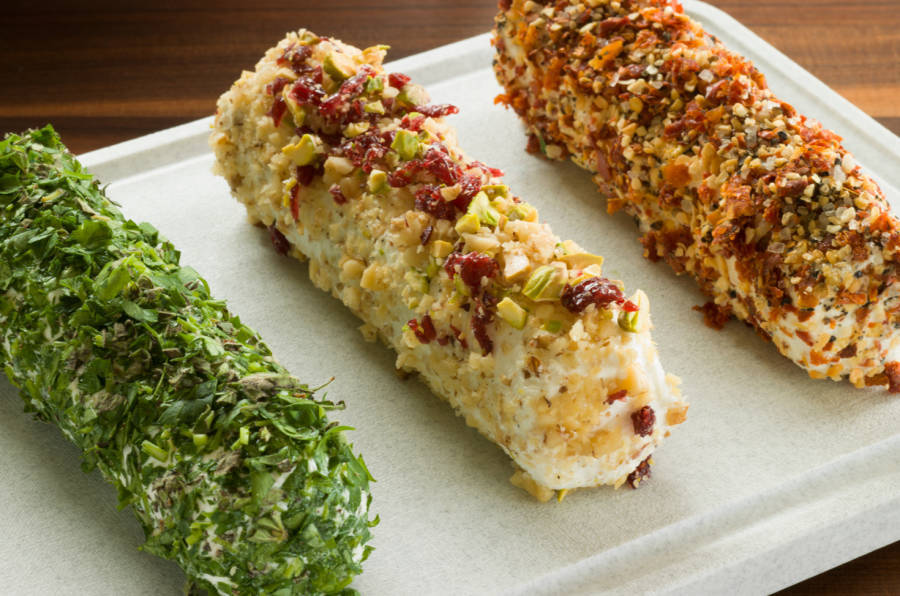 Easy Goat Cheese Appetizer