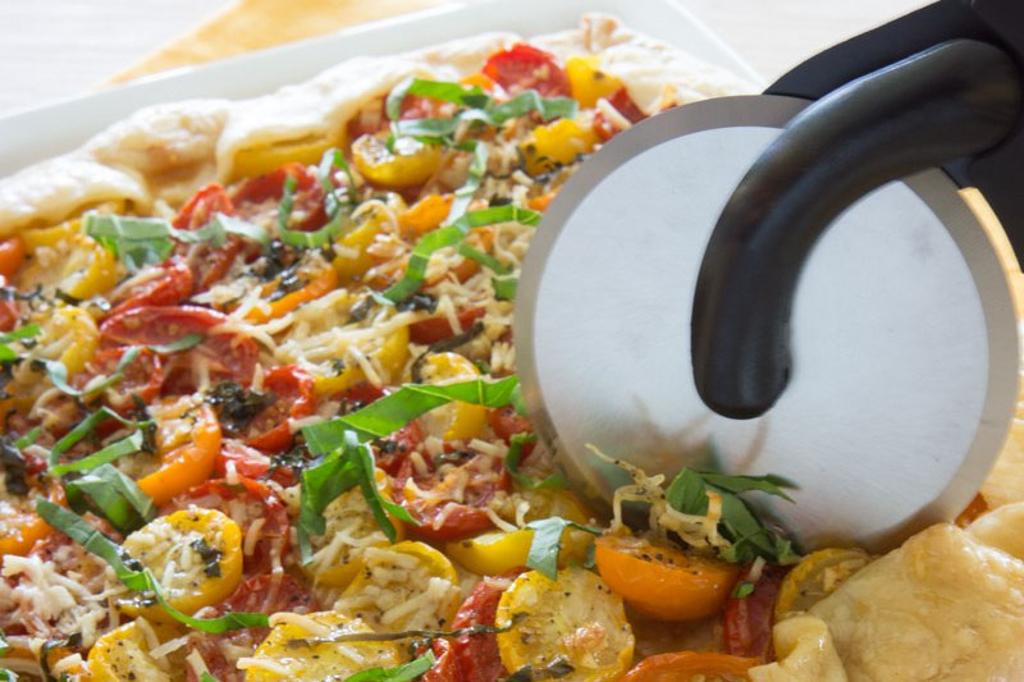 I am a huge fan of tomatoes. They are a versatile fruit (yes, they are a fruit, not a vegetable) with a number of varieties and tastes from slightly tart to sweet. They range in size from small cherry tomatoes to large beefsteak tomatoes.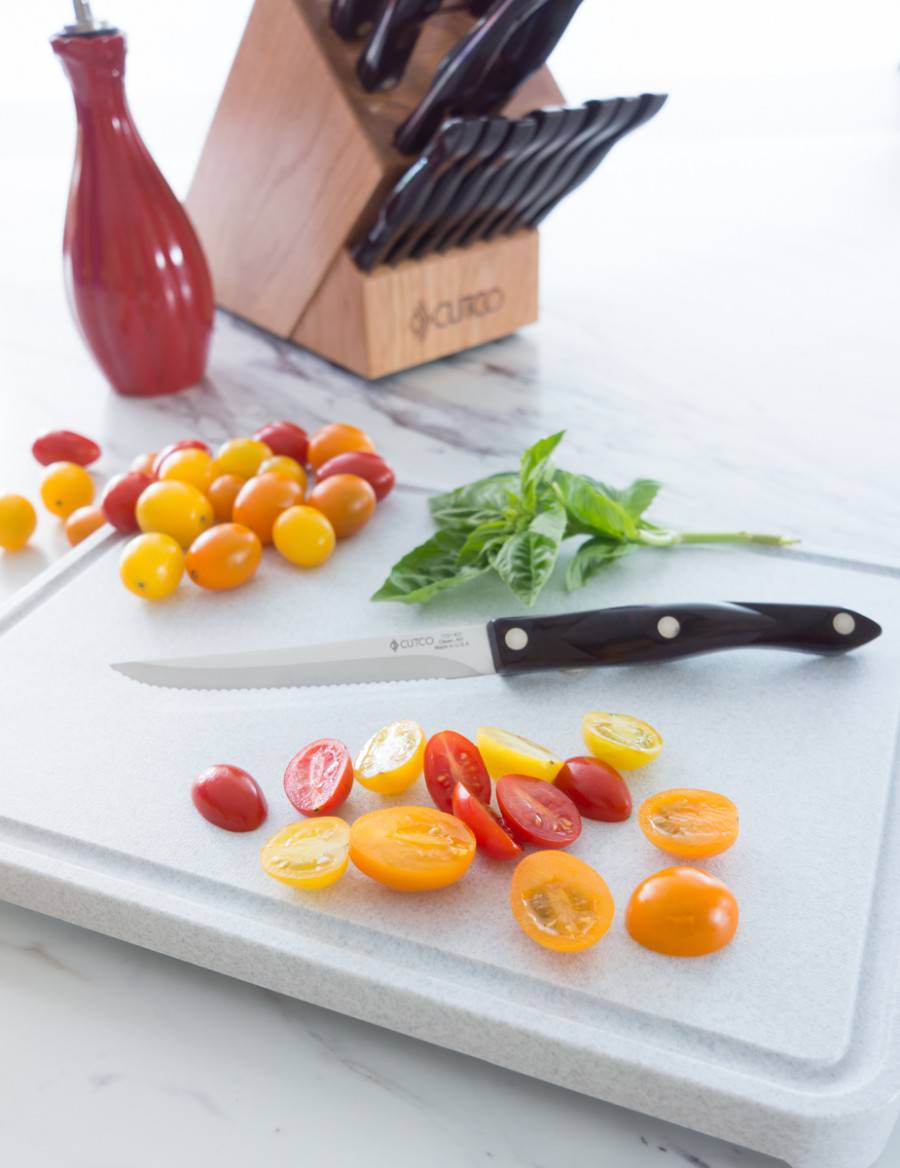 They range in color from green to yellow to orange to red. They also come in all shapes, from round and smooth to slightly pear shaped to craggy looking – think heirloom tomatoes.
Don't just think of tomatoes as something you toss in a salad or slice and throw on a burger. Beyond using in sauces, soups and stews, they can be fried, roasted, stuffed or baked.
When it comes to fresh tomatoes, I like thick-sliced tomatoes seasoned with salt and pepper and topped with a dollop of salad dressing. I also like caprese salad, fried green tomatoes and bruschetta, but my new favorite a tomato tart.
This Colorful Tomato Tart smelled so good while it was baking. The pungent smell of the garlic, the sharp and salty smell of the cheese and the sweetness of the roasting tomatoes filled the kitchen with mouthwatering aromas.
It's great cut into small squares and served as an appetizer or cut in larger pieces and served as a light lunch with a glass of wine.
As always, add your own special touches. Use a different kind of cheese or mix another cheese with the Romano, omit the garlic, add other herbs such as fresh or dried oregano. Sprinkle the edges of the crust with Italian seasoning. The possibilities are endless.
Ingredients
1 refrigerated pie crust
Olive oil
1/2 cup shredded pecorino Romano cheese, plus more for topping
1 pound multicolored baby tomatoes (red, yellow and orange), cut in half
1 clove garlic, finely minced
1 tablespoon thinly sliced basil leaves
Salt and pepper
Directions
Preheat oven to 425°F. Roll the pie crust into a 7 x 10 inch rectangle on a parchment lined baking sheet. Brush the crust with a little olive oil. Top with cheese, leaving a 2 inch border.
Top with the tomatoes, cut sides up.
Sprinkle garlic and sliced basil leaves on top of tomatoes. Drizzle with about 2 teaspoons of oil and season with salt and pepper. Fold crust edges over the outer edge of the tomatoes, pleating if necessary. Brush crust edges with olive oil. Bake until crust is golden and tomatoes are bubbling, 30 to 35 minutes. Remove from oven, sprinkle with additional cheese. Let cool 15 minutes. Garnish with basil leaves before serving.
Recommended Tools