Coconut Raspberry Cake With 7-Minute Frosting
2870 days ago
Skip to recipe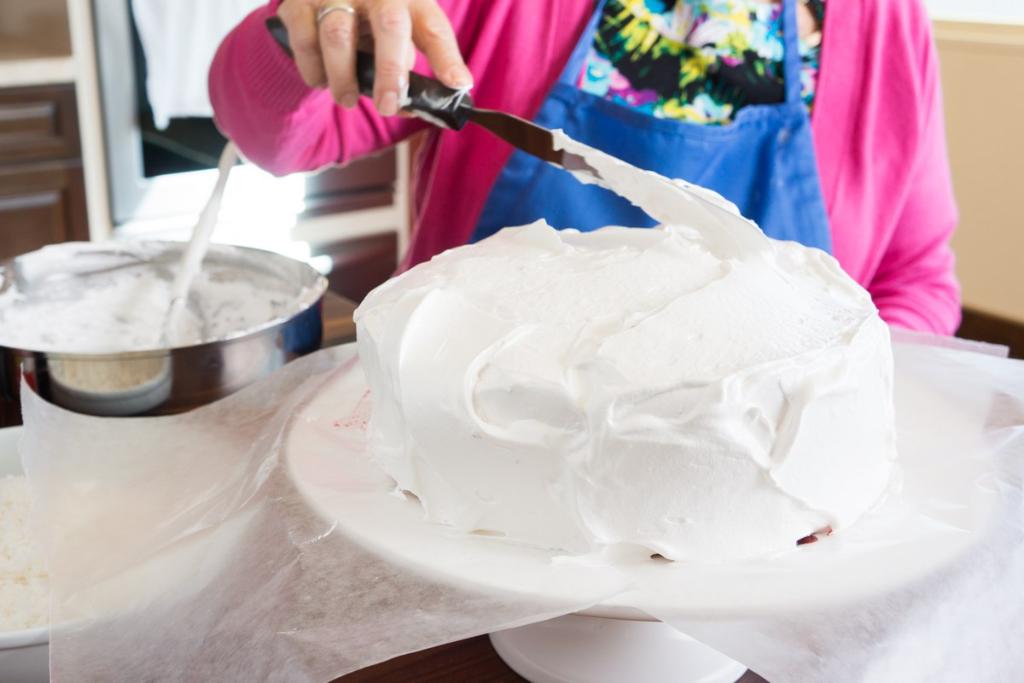 My mother made this cake for many occasions: birthdays, Easter, bridal showers and baby showers. I think what makes this dessert is the frosting. It's called 7-Minute Frosting and there are many versions on how to make it. It has a light, and fluffy texture and kind of melts in your mouth. My mother made a version, which required beating the mixture in a double boiler for 7 minutes, but this version is a little easier and tastes just as good.
Coconut Cake with Raspberry filling
Ingredients:

1 yellow cake mix, prepared according to package directions for 2 9-inch round layer cakes

1 12-ounce jar of seedless raspberry jam

1 7-ounce package sweetened flaked coconut
Directions:

Bake cake and cool in pans for about 10 minutes. Remove from pans to wire racks and cool completely.
7-Minute Frosting
Ingredients:

1 cup water

1 cup sugar

4 egg whites

1/2 teaspoon cream of tartar

Pinch of salt

1 teaspoon vanilla extract
Directions:

Put water in a small sauce pan. Add the sugar but do not stir. Put the pan over medium-high heat. Using a cooking thermometer, bring to 238°.

While the sugar is cooking, separate the eggs whites from the yolks. Place the egg whites in a large mixing bowl, add the cream of tartar and pinch of salt. Beat with a hand mixer on high speed until the eggs whites form soft peaks.

When the sugar syrup has reached 238°, slowly add it, in a small stream, to the egg whites. Continue to beat on high speed, adding all of the syrup over about a 5-minute period of time.

Add the vanilla extract and beat another 1-2 or until the frosting forms firm peaks.
To assemble the cake:

Place one layer, top side down on a plate. Cover with a generous amount of raspberry jam.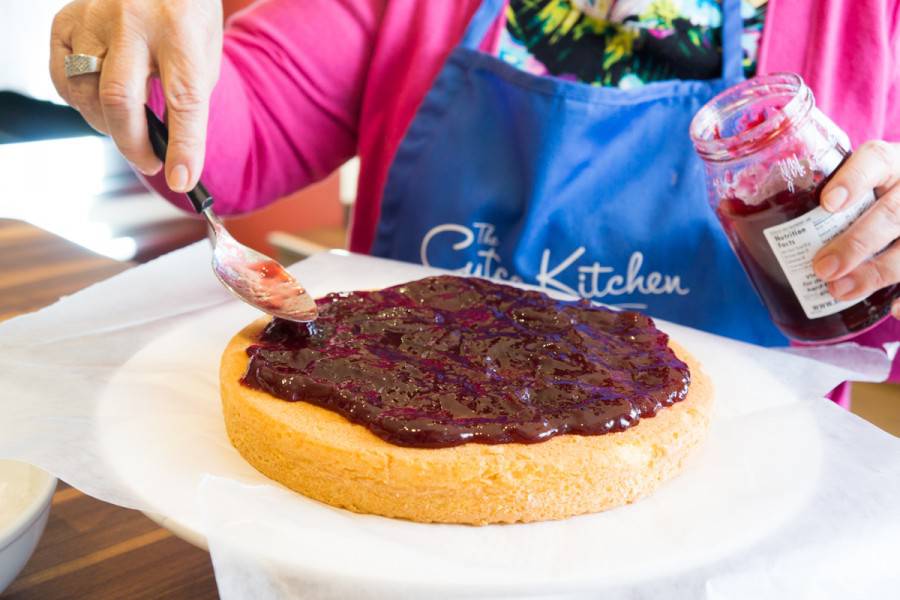 Place the second layer, top side up, on top of the first layer.
Using a long spatula, frost sides, and then the top of cake.
Sprinkle the sides and top of cake with coconut flakes, pressing into the frosting.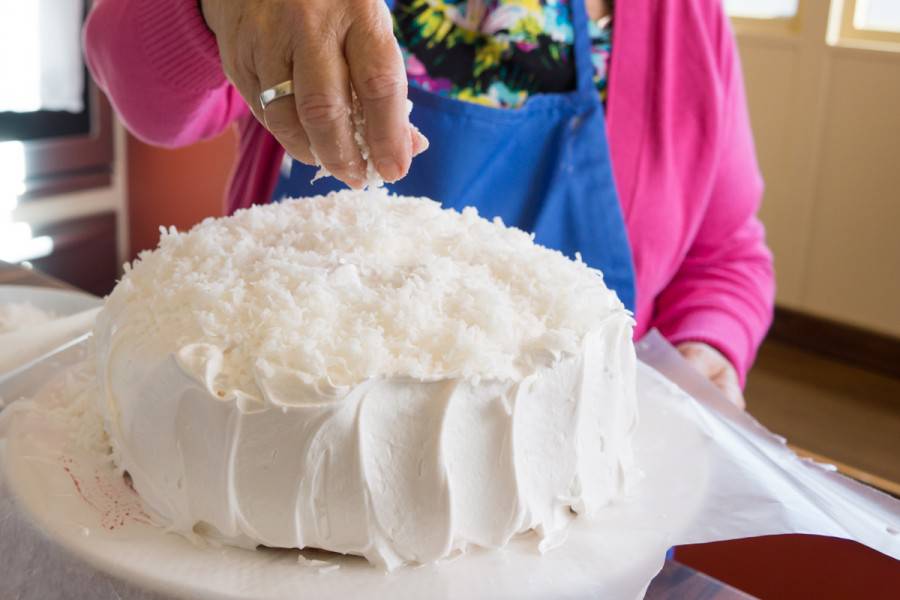 The cake does not need to be refrigerated.