Saturdays With Barb: Chicken Teriyaki Bowls
1678 days ago
Skip to recipe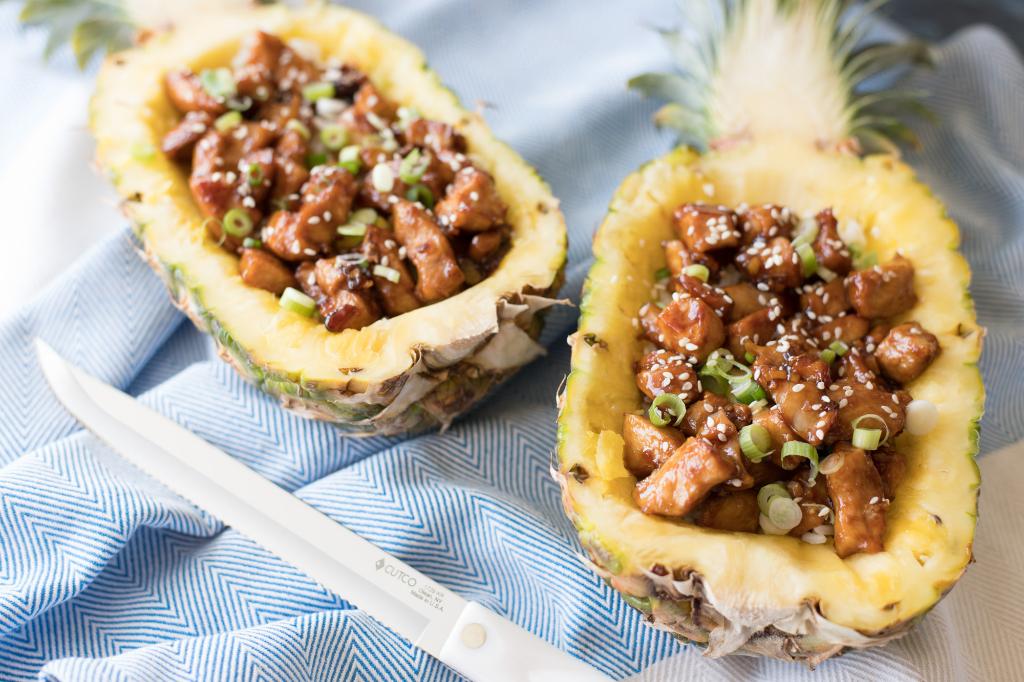 In this part of the country, August can be one of the hottest months of the year. So what do you eat when the weather is so warm you don't want to fire up the oven or spend a lot of time in the kitchen? How about a tropical, Asian-inspired dish that tastes as good as it looks and is served in a fresh pineapple boat.
We've had some requests from our followers for recipes that serve two. This one fits that request perfectly.
Fresh pineapple is so inviting. Just smelling it transports you to a tropical paradise. This is a lovely lunch to share with your BFF while sitting next to the pool or lake.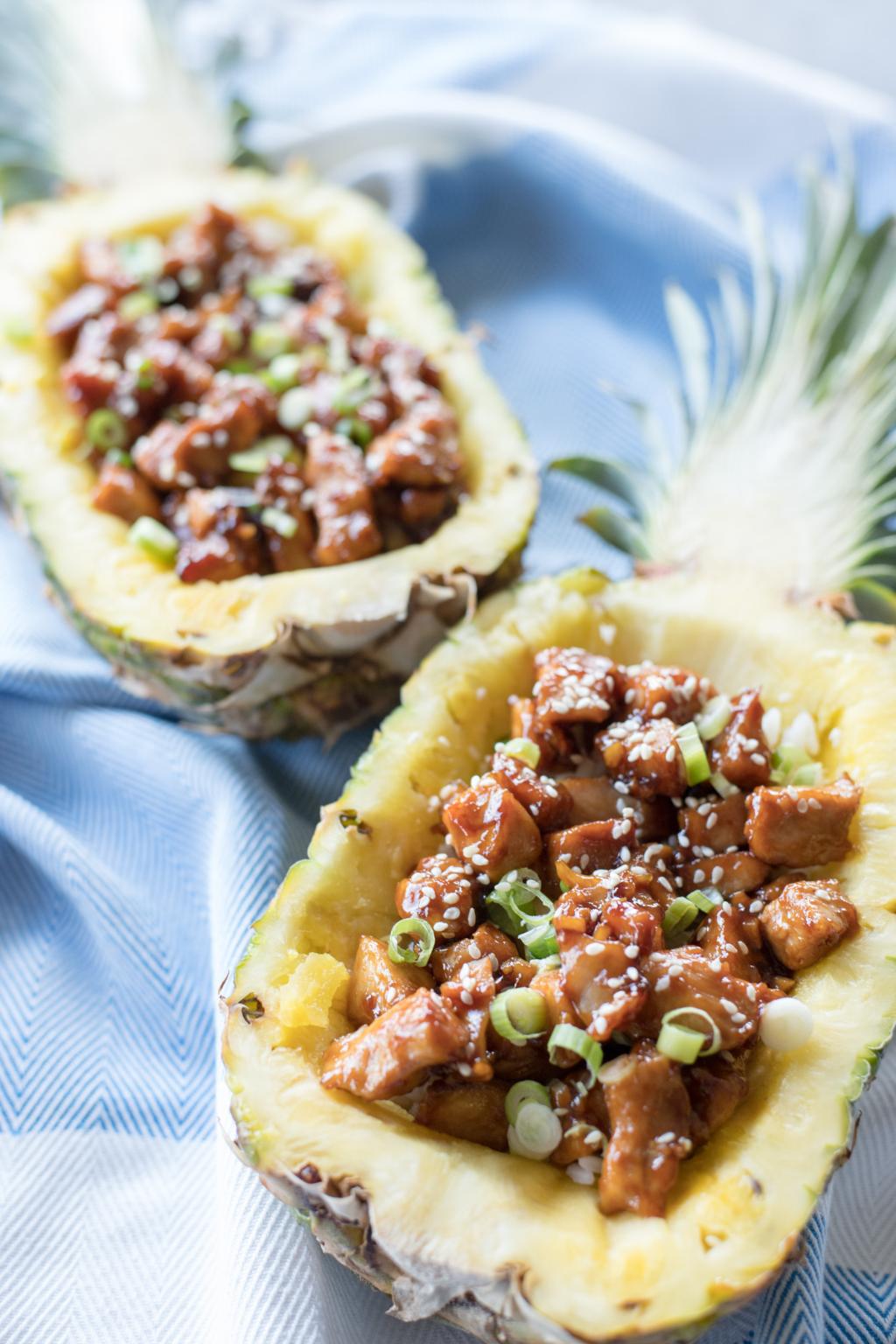 Be sure to dig down into the pineapple bowl so you get a little of everything on your fork or spoon. The rice with pieces of pineapple, the chicken coated in the sticky sauce topped with thin slices of green onions and sesame seeds. Am I making your mouth water? I hope so because you really need to try this. It is so good.
As a side note, this recipe calls for a slurry. If you aren't familiar with that it's simply cornstarch that's dissolved in a cold liquid and then stirred into a thin sauce or gravy to thicken it. Just be sure to stir the slurry thoroughly until no lumps of cornstarch remain.
How to Make a Pineapple Bowl
The chicken teriyaki is served in hollowed out halves of pineapple, for an impressive presentation.

Using a 6-3/4" Petite Carver, cut the pineapple in half lengthwise, leaving the crown intact.
Slice the fruit around the perimeter, angling the knife toward the middle. Be careful not to cut through the rind.
Slice the fruit lengthwise and crosswise into chunks.
Scoop out the pieces.
Ingredients
1 fresh pineapple
1/3 cup low-sodium soy sauce
3 tablespoons brown sugar
1 tablespoon reserved pineapple juice
3 cloves garlic, minced (2 if they?re large)
2 teaspoons minced fresh ginger
1 teaspoon sesame oil
1 tablespoon vegetable oil
3/4 pound boneless, skinless chicken breast, chopped
2 teaspoons cornstarch
2 teaspoons water
2 cups cooked rice
Sesame seeds (optional)
Thinly sliced green onions (optional)
Directions
Make pineapple bowls using the method described above and reserve 1 tablespoon of pineapple juice for the sauce. Chop the chunks of pineapple into smaller pieces and set aside. You will use these later in the rice.
For the sauce; whisk the soy sauce, brown sugar, pineapple juice, garlic, ginger and sesame oil together in a small bowl.
Season the chicken with salt. Heat the vegetable oil in a large skillet over medium high heat. Add the chicken in an even layer and cook about 3 minutes. Flip and cook until golden, about 3 minutes more. Pour sauce over the chicken and bring to a simmer.
Make a slurry by whisking the cornstarch and water together. Stir into the sauce and simmer until sauce has thickened and chicken is cooked through, 8 to 10 minutes more.
Mix the rice with some of the pineapple chunks (as much or as little as you prefer). Divide the mixture between the pineapple bowls. Top with the chicken mixture. Garnish with sesame seeds and green onions, if using.
Note: If you prefer saucier chicken, simply double the sauce recipe.
Recommended Tools