Chicken with French Rosti Potatoes and Sautéed Cherry Tomatoes and Watermelon
Published 2115 days ago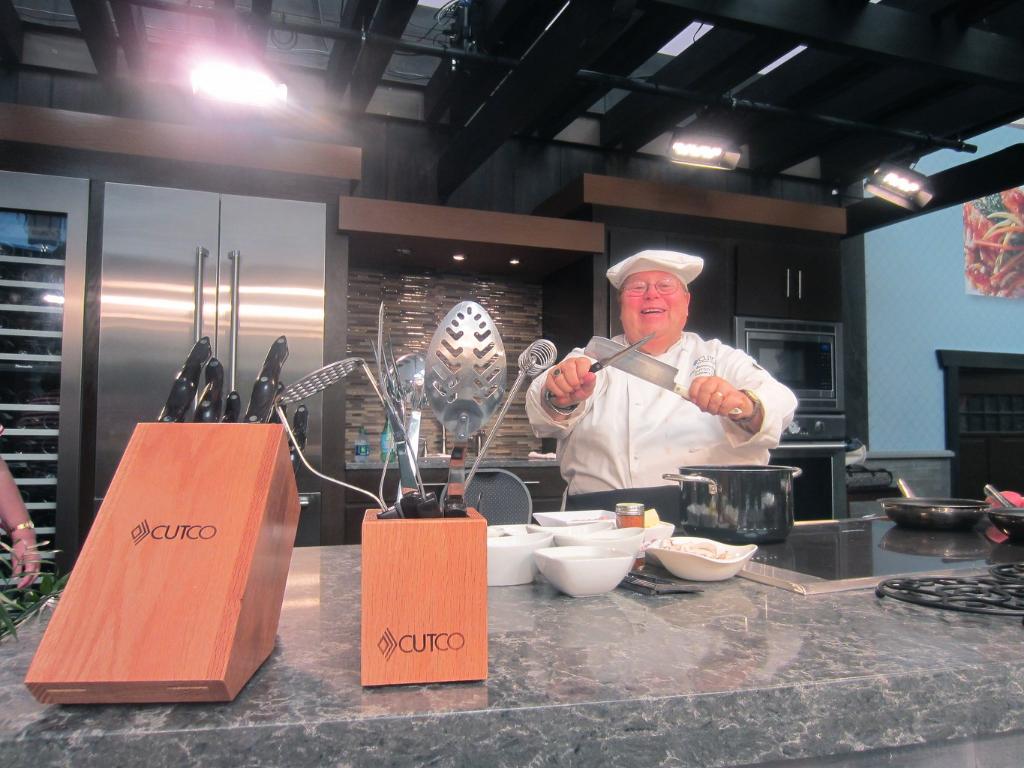 Cutco is at the Epcot International Food and Wine Festival until November 10. As part of the event our friend, Certified Master Chef Fritz Sonnenschmidt, recently hosted a Cutco cooking demo and made this delicious and easy dish.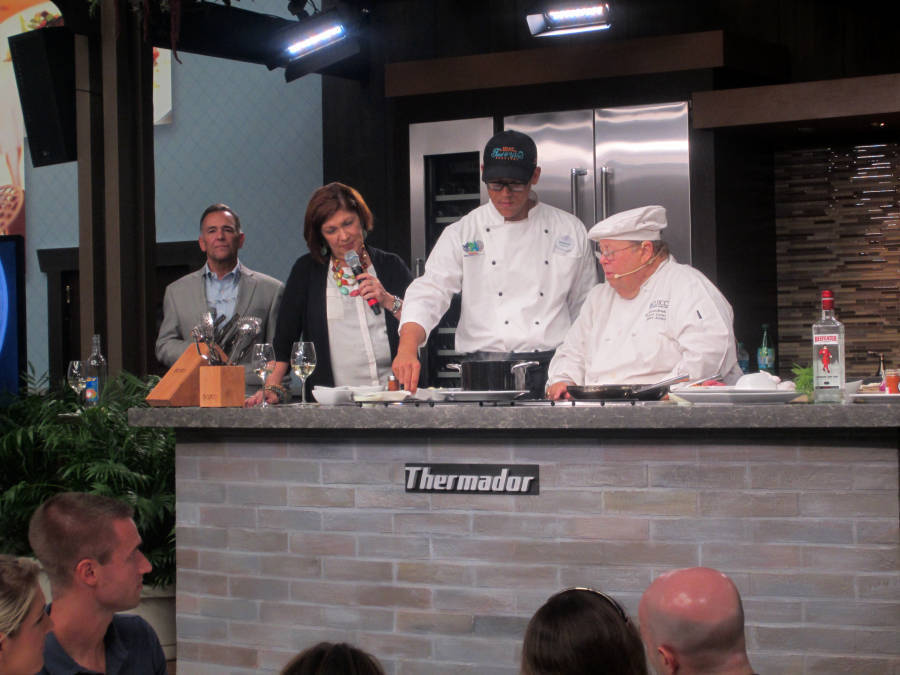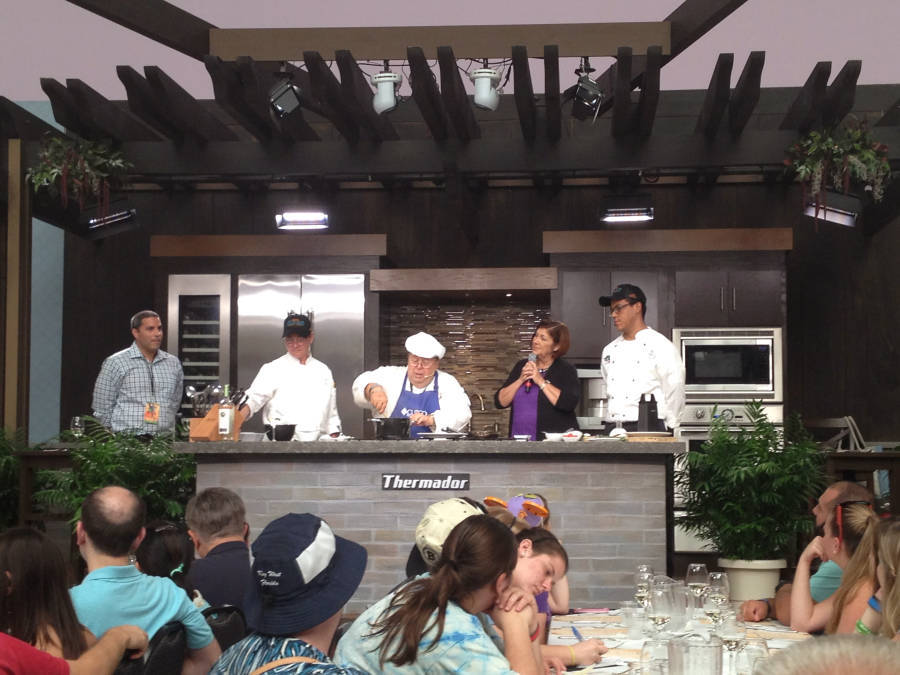 Chicken with French Rosti Potatoes and Sautéed Cherry Tomatoes and Watermelon
Print Recipe
Ingredients
For Chicken
2 pounds skinless, boneless chicken breast, cut into strips on a bias
Salt and white pepper to taste
3 tablespoons butter
1 large red onion, peeled and diced
8 ounces sliced mushrooms
3 tablespoons flour
1/2 cup white wine (optional)
1-2 cups chicken broth
5 tablespoons tomato ketchup
1/2-1 cup heavy cream or half and half
3 tablespoons chopped chives
For French Rosti Potatoes
6 red potatoes, rinsed under cold water
1 carrot
Salt and pepper, to taste
4-5 tablespoons unsalted butter
For Cherries and Watermelon
4 cups cherry tomatoes, rinsed under cold water
4 cups watermelon, cubed or in balls
3 tablespoons gin (optional)
1 tablespoon oil
2 tablespoons butter
Salt and pepper, to taste
1 tablespoon chopped dill
Directions
Season chicken with salt and pepper and rest for 10 minutes.
Heat butter in a large pan and sear chicken for about 3 minutes. Add onion and cook for 3 minutes.
Add mushrooms and cook 2 minutes, and then dust mixture with flour and stir well. Add white wine and chicken broth and mix well (being sure there are no lumps) and then add ketchup and heavy cream.
Simmer for 10 to 15 minutes. If too thin, thicken with some diluted corn starch. Add chives and adjust seasoning with additional salt and pepper if needed. Note: For a change of flavor, add 1/2 cup cubed Muenster cheese or some cubed turkey ham.
Shred potatoes and carrots with skin. Season with salt and pepper. Heat butter to a golden brown color (noisette) and immediately add shredded potatoes and carrots.
Press down lightly (pancake shape) and sauté for 4 minutes. Turn and sauté 4 more minutes to a golden brown color or until potatoes are cooked. Note: For a change of flavor, add some shredded onions or julienne of leeks.
Marinate watermelon in gin, if desired.
Heat oil and butter to a golden brown (noisette) and add tomatoes and watermelon. Saute for 5 minutes until tomatoes blister. Season with salt and pepper and sprinkle with chopped dill. Note: For a change in flavor, try using cantaloupe, apple, honeydew or pear.