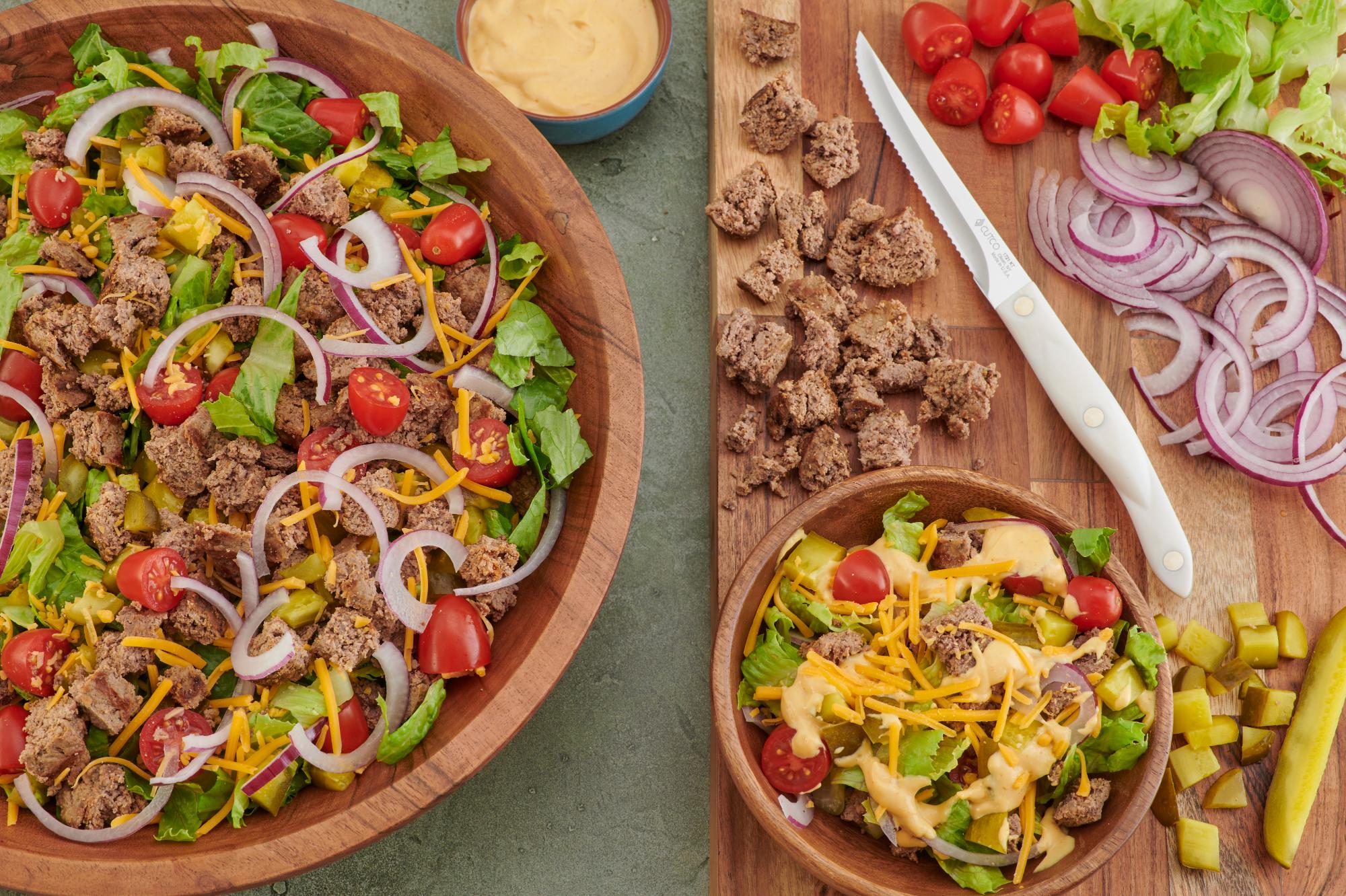 Following a gluten-free diet kind of takes the fun out of a big juicy cheeseburger. Sure, you can wrap it in lettuce and pretend it's not squirting out the other side or falling apart in your hand, but it's just not the same.
So, I say why not make things a little easier and healthier by throwing it in a bowl. You get all the yummy goodness of your favorite all-American meal, but with an added boost of nutrition from making a Cheeseburger Salad. And, no more messy hands.
This recipe can be used in a variety of ways. You can multiply it and use it for a party (just keep the dressing separate) or use it for meal prep if you're looking for a healthier option than a drive-thru. This salad also allows you to repurpose leftover burgers into a completely different meal.
Preparing the Salad
The first step for creating this salad is making big, flavorful burgers. Use ground beef that is 93 percent lean meat and 7 percent fat, just enough fat for juicy results. Season the burgers with steak seasoning to further enhance their flavor.
Once the burgers are cooked and cooled, chop them up also with the Trimmer.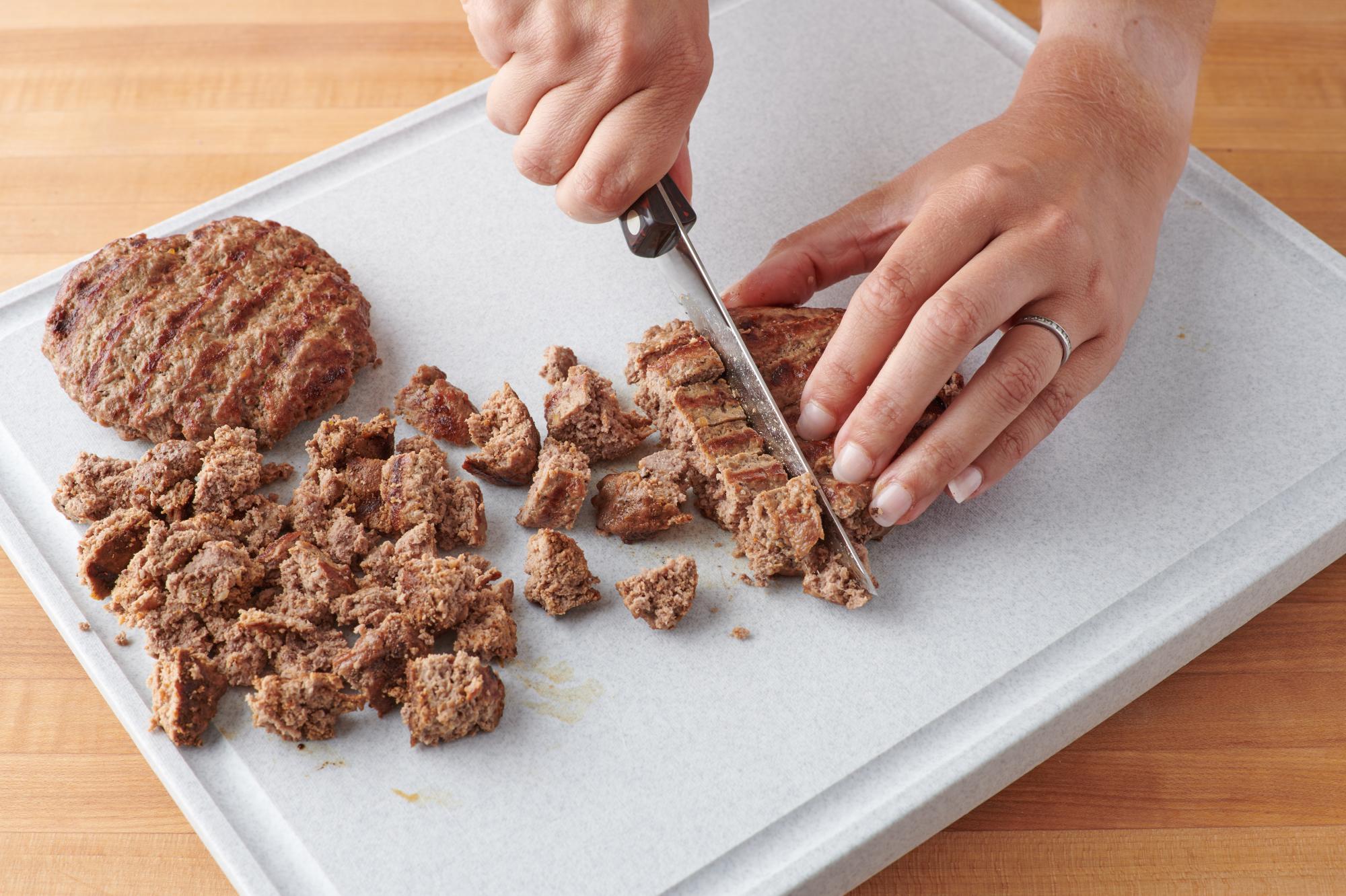 I like romaine lettuce for this recipe because its long, narrow leaves are easily chopped, also using the 7-5/8" Petite Chef.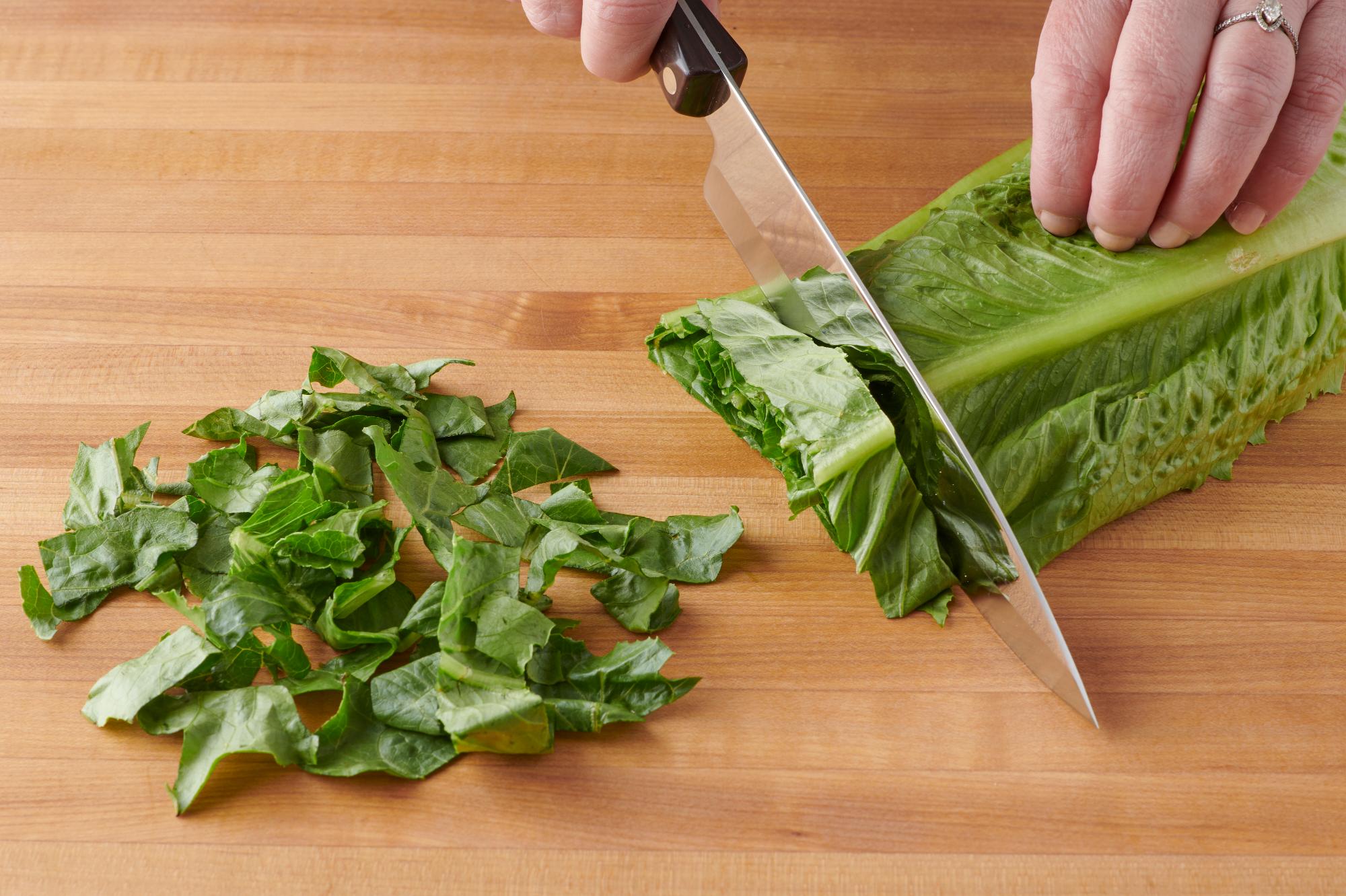 For a complete cheeseburger feel, you must have tomatoes, pickles and onions in my opinion.
Dice the pickles and halve cherry tomatoes also with the Trimmer.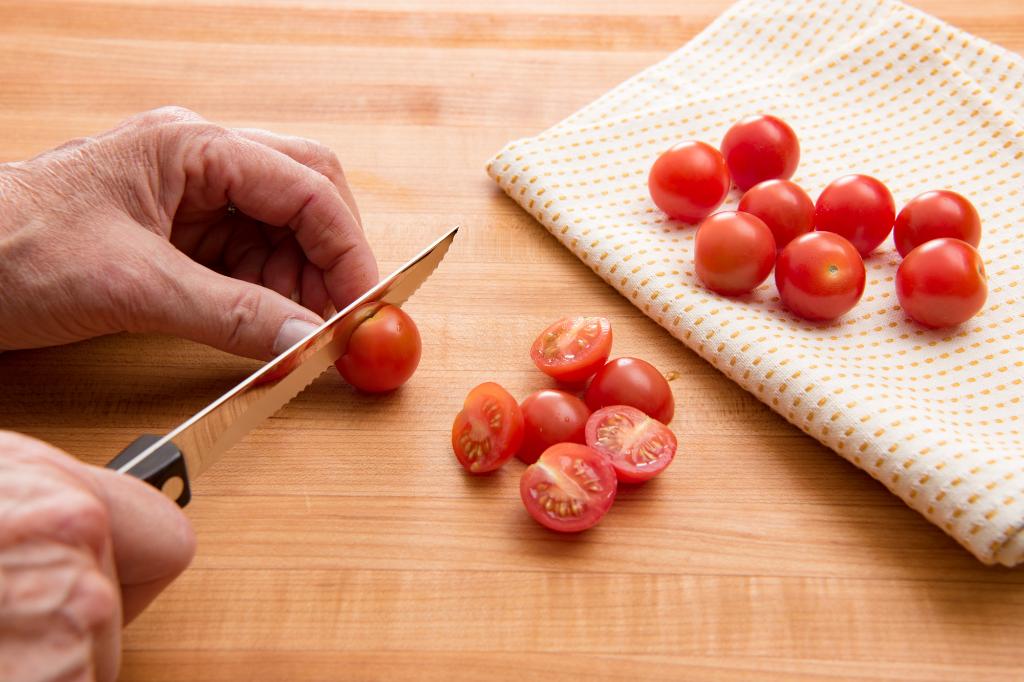 Then, use the 7-5/8" Petite Chef to thinly slice the red onion.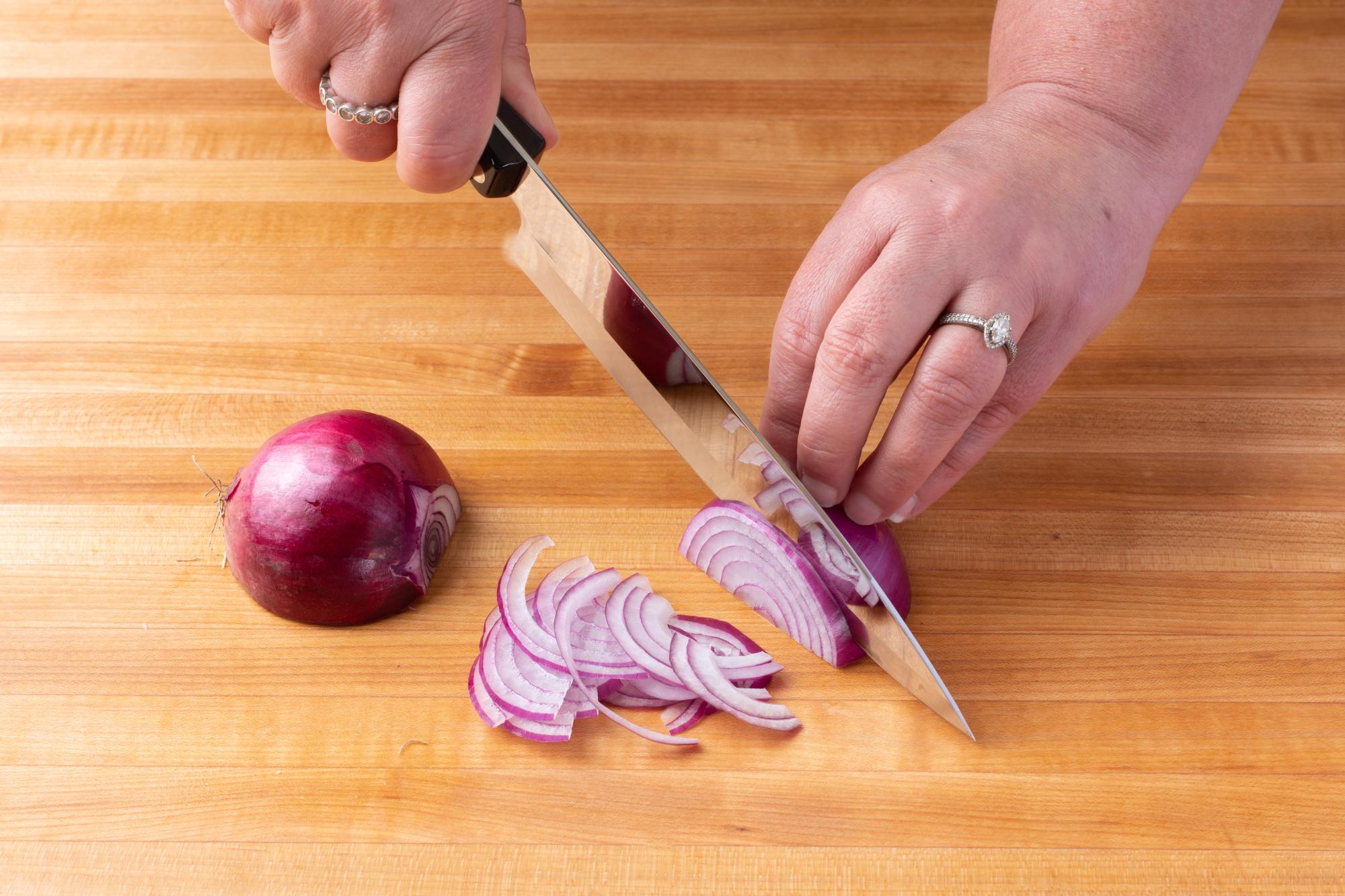 It all gets tossed into a bowl and drizzled with a dressing that mimics a traditional burger sauce.
Make the Dressing
The dressing for this Cheeseburger Salad is what really makes it feel like a burger, since it is made using traditional condiments. Place mayonnaise, mustard, ketchup and garlic powder in a bowl and mix it up. In fact, you could even use this dressing for a traditional burger on a bun if you wanted too.
Imagine all of the delicious flavors of your favorite fast food burger joint, but without all the grease and guilt. You can play around with the taste, based on your favorite toppings.
I love the boost of nutrition in this recipe. You typically don't see vegetables next to your burgers (ahem, french fries) and this recipe incorporates them right into the main dish.
Nutrition per serving: 293 calories, 14.4 g total fat, 4 g saturated fat, 76 mg cholesterol, 411 mg sodium, 18.4 g total carbohydrates, 1.3 g fiber, 24.3 g protein
Ingredients
For the ground beef:
1 pound 93/7 ground beef patties (93% lean meat, 7% fat)
1 tablespoon steak seasoning
For the dressing:
1/4 cup mayonnaise
1 tablespoon mustard
1 tablespoon ketchup
1 teaspoon garlic powder
For the salad:
4 cups romaine lettuce, chopped
1/4 cup reduced-fat shredded cheddar cheese
1/2 cup cherry tomatoes, halved
1/2 cup red onions, thinly sliced
4 pickles, diced
Directions
Season the beef patties and grill until cooked through. Set aside to cool and then chop into pieces.
Whisk dressing ingredients together in a bowl.
Assemble the salad by adding the romaine lettuce to a large bowl. Top with cooked beef, cheese, tomatoes, onions, pickles and dressing.
Recommended Tools