Cheese Stuffed Cherry Peppers Wrapped in Bacon
1554 days ago
Skip to recipe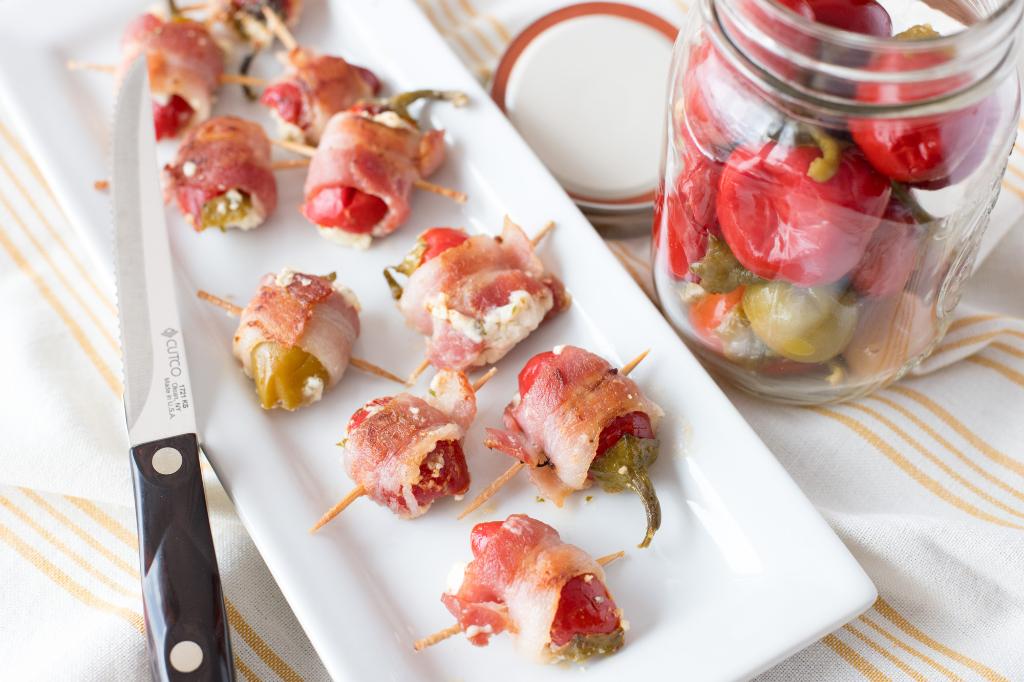 This is basically a four-ingredient appetizer that can be made ahead of time and served for a variety of occasions – everything from football tailgating parties to Christmas gatherings.
As I've mentioned before, I live in a fairly rural area of the country and it's not always easy to find certain ingredients. For this Cheese-Stuffed Cherry Peppers recipe I substituted sweet cherry peppers for the hot ones and regular sliced bacon for the thin sliced. Also, I did some research and found that some jarred peppers are larger than others. The ones I bought were kind of small but it all worked out in the end because, honestly, they are delicious.
For the filling, I found that mixing the cheeses with an electric hand-held beater produced a smooth filling. The combination of the feta and the cream cheese is so tasty. If you have any left over, try spreading it on a cracker and enjoy as a snack.
I sent a tray of finished peppers upstairs to the department team and they brought me back an empty dish. I guess they liked them. Quite honestly, I'm sure they would have been better with the hot peppers. One suggestion was to make both sweet and hot and serve them separately noting which were which for those who prefer a milder taste.
Our intern, Abbey, who assists our photographer, Brett, couldn't wait to give them a try. She subtly reached in and grabbed one when she thought no one was looking. Way to go Abbey!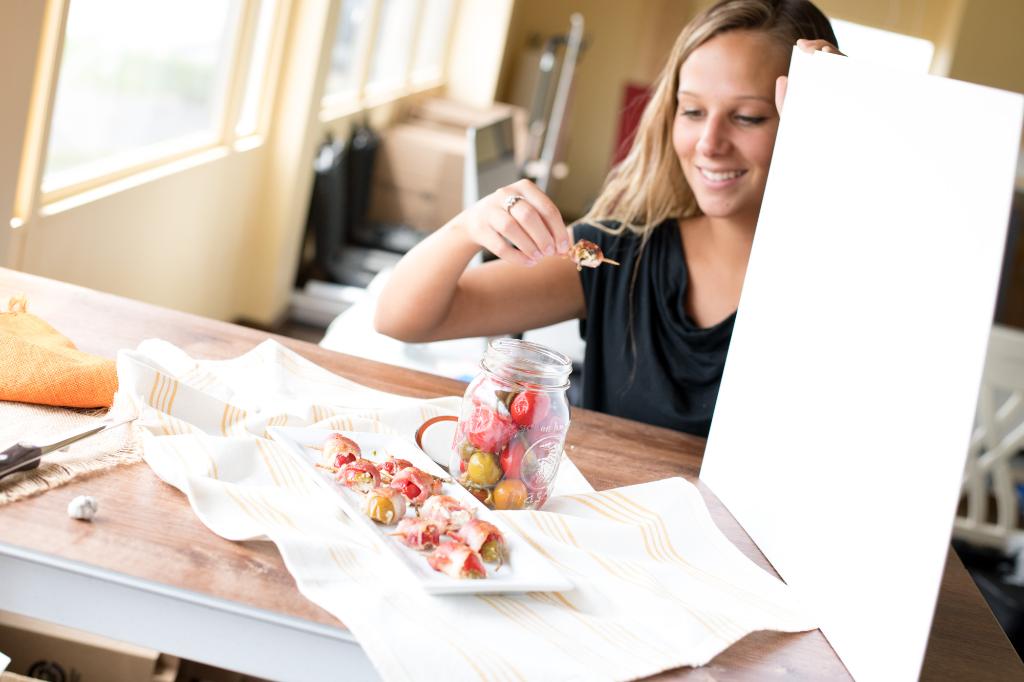 Ingredients
1 32-ounce jar whole hot cherry peppers (there are about 18 peppers in a jar)
4 ounces cream cheese
6 ounces feta cheese
1/2 teaspoon finely chopped garlic
1 tablespoon chopped fresh parsley
1 package thin sliced bacon
Toothpicks
Directions
Preheat oven to 350 degrees F.
Drain the peppers and cut in half through the stem, seed and pat dry.
Mix the cream cheese and feta cheese with an electric hand-held mixer until smooth. Fold in the garlic and parsley.
Stuff each half of the pepper with the cheese mixture, wrap with a slice of bacon and secure with a toothpick.
Arrange the peppers in a large, oven-proof skillet. Cook over medium heat, turning until the bacon is brown; 12-15 minutes. Transfer the skillet to the oven and bake about 5 minutes until the bacon is crisp.
Serve warm.
Recommended Tools