Cauliflower Steaks With Walnut and Raisin Sauce
2587 days ago
Skip to recipe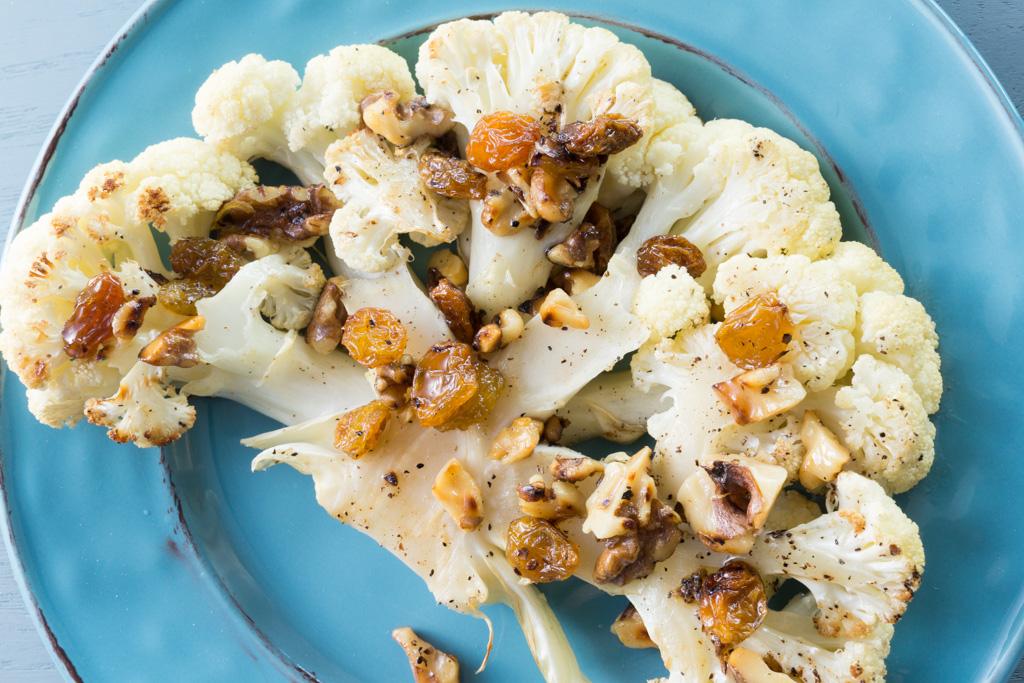 Cauliflower is one of the healthy foods trending now. It actually started last year, but it seems like I've seen more recipes lately using cauliflower in many different ways. I'm sure you remember the low-carb craze of using cauliflower as a substitute for potatoes in mashed potatoes. They weren't bad, but let's face it there was no way they could take the place of the real thing.
I wanted to try cauliflower steaks and, as luck would have it, one of our local stores had large, snow white heads on sale. I bought two beauties and hoped for the best. I looked at several recipes with reviews and found that the main complaint was that the cauliflower fell apart during slicing. Enter the French Chef knife. It cut through the head like butter. My suggestion is to cut the head in half and then cut 2 slices from the cut side of each half. The cauliflower I had was quite large and I probably could have gotten one more slice from each half.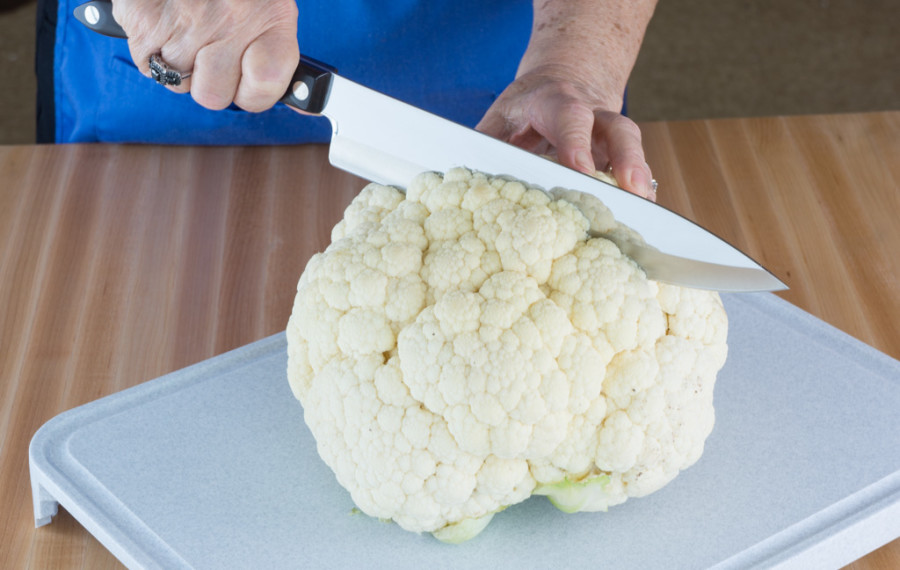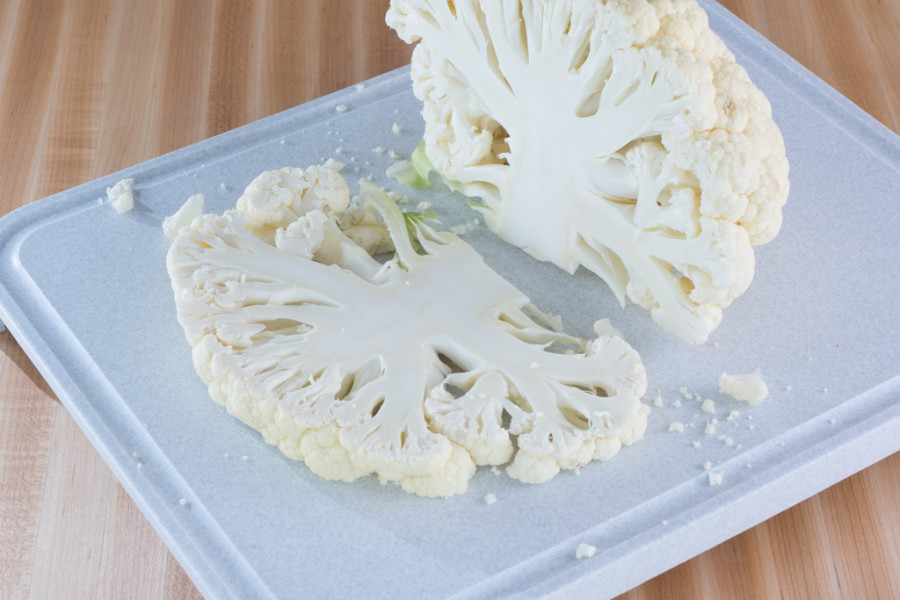 The roasted cauliflower was tasty on its own. The addition of the sauce made them amazing. The sweetness of the raisins and the buttery coating on the nuts was so good. I definitely would make this again and probably double the recipe for the sauce.
I cut up the remainder of the cauliflower into florets, drizzled them with olive oil, sprinkled with salt, pepper and Parmesan cheese, then baked them for about 40 minutes in a 400°F oven. Delicious.
Cauliflower Steaks with Walnut and Raisin Sauce
Print Recipe
Ingredients
2 heads cauliflower, cut vertically into 1/2 inch thick steaks
Extra virgin olive oil
Kosher salt and freshly ground black pepper
1/3 cup walnuts, chopped
1/4 cup golden raisins
2 tablespoons butter
1/4 cup fresh parsley leaves
Directions
Preheat oven to 425°F.
Place the cauliflower steaks on a baking sheet. Brush both sides with olive oil and sprinkle with salt and pepper. Bake until golden brown, 20 – 25 minutes, turning after first 10 minutes.
Add walnuts to a dry medium sauté pan and toast over medium heat until brown. Watch closely so they don't burn. Add the raisins and butter and season with salt. Cook until the butter melts and coats the nuts and raisins. Remove from heat, stir in the parsley.
Transfer the roasted cauliflower to a serving platter and pour the nut-raisin sauce over the top.
Recommended Tools