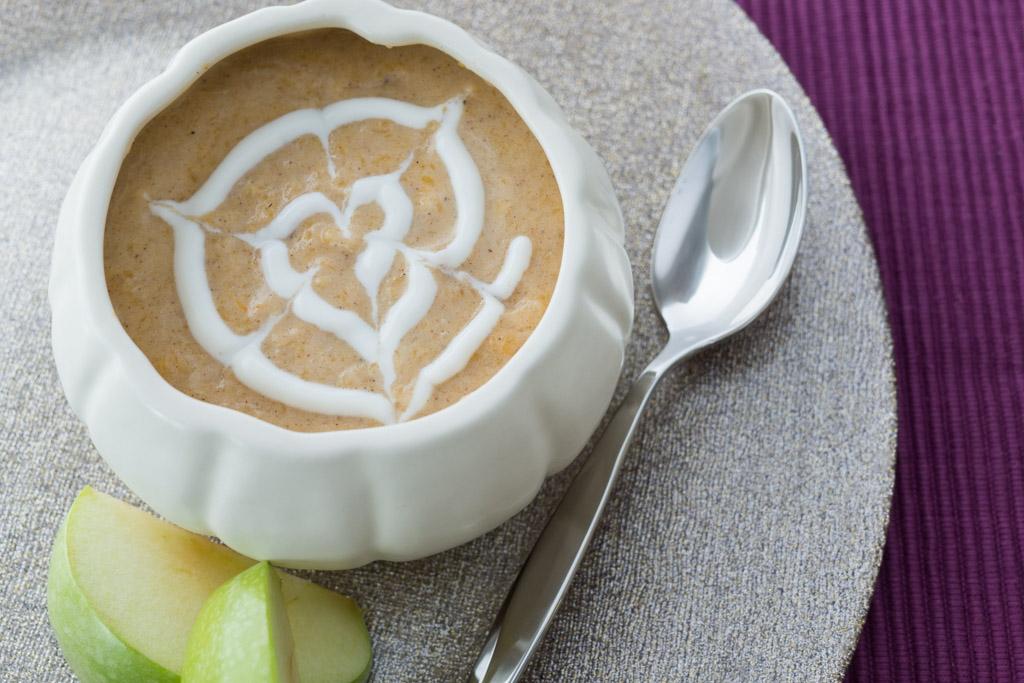 The remnants of summer gardens are ready for picking and storing. If you've grown or bought winter squashes like acorn, Hubbard, butternut or pumpkin, it's time to store them for future use.
Squashes are wonderful to use in soups, especially in the fall. They are hearty but not too heavy and their flavor can be savory or sweet. This make-ahead squash soup is on the sweeter side. It does need to sit overnight for the flavors to blend.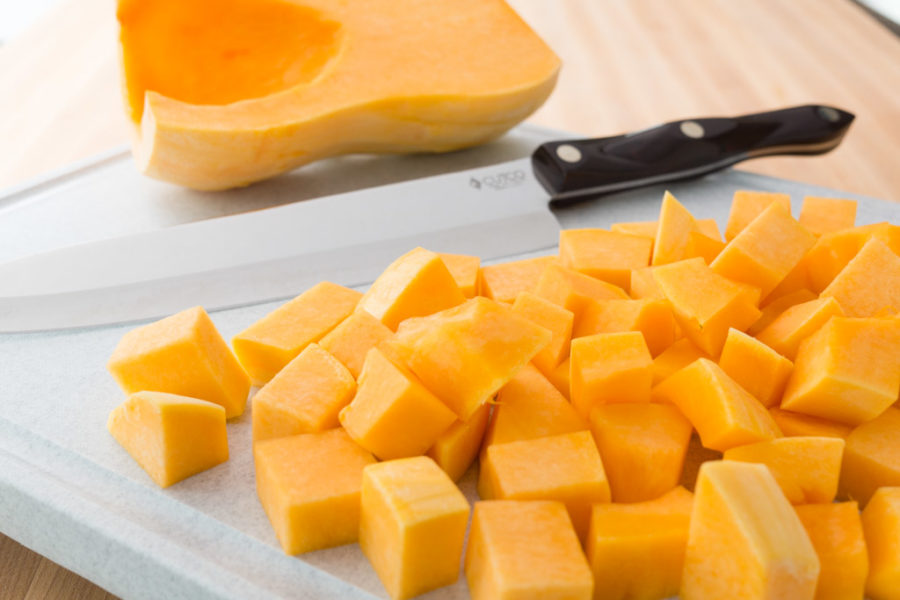 To cut the squash, pierce it with a sharp knife, like a chef's knife, and microwave it for 2-3 minutes. Let it sit for a bit until it's cool enough to handle. Here's quick tutorial on how to cut the squash once it's softened in the microwave.
The squash is mashed until almost smooth while the chopped apple gives it a little more substance. This recipe calls for unsweetened applesauce but if you prefer a sweeter taste you can use sweetened applesauce instead.
This soup would be good to reheat and keep warm in a slow cooker on nights when family members can't be home at the same time to enjoy dinner together.
Ingredients
1 pound butternut squash, peeled, cubed and boiled until soft
1/2 cup butter, divided
1/4 cup pure maple syrup
3 tablespoons brown sugar, packed
2 teaspoons cinnamon
1/2 teaspoon ground ginger
3 tablespoons all-purpose flour
2 cups chicken broth
2 cups unsweetened applesauce
1 cup Granny Smith apples, cored, peeled and chopped
2 cups light cream
Salt and pepper to taste
Directions
Combine squash, 4 tablespoons butter, maple syrup, brown sugar and spices. Mash well and set aside.
Melt remaining butter in a large pot over medium heat; add flour and cook for 3 minutes, stirring constantly. Stir in broth and cook until thickened. Add squash mixture, applesauce and apples. Cook over medium heat until warmed through stirring often. Add cream and heat just until soup begins to bubble around the edges.
Cool and refrigerate overnight to allow flavors to blend.
To serve, reheat over medium heat until warmed through.
Recommended Tools