Butter Blends for Corn on the Cob
1214 days ago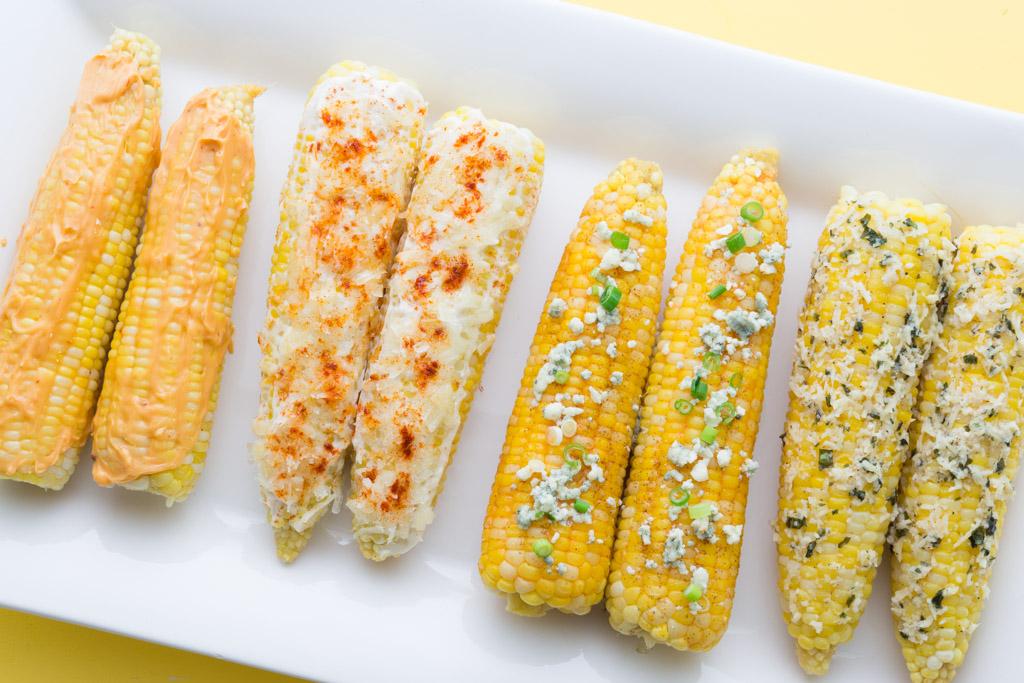 Fresh corn on the cob is a late summer favorite. The conventional way to eat it is dripping with melted butter and sprinkled with salt, which of course is delicious. However, we went out of our comfort zone and made some butter blends and added some toppings to elevate our corn on the cob game.
Give our Maple-Chipotle, Buffalo Wing or Garlic Basil butter blends a try, or maybe our Spanish mayonnaise flavor blend might be more your style. After trying one of these, you may never go back to eating corn on the cob with just butter and salt again.
To make blended butter, let the butter soften and then use a dinner fork to mash and mix the ingredients into the butter. For spreading it onto the cob of corn, simply use a small butter knife.
Corn on the Cob buying tips:
Buy corn the same day it's picked. The sugars in corn turn to starch within 24 hours of picking.
Look for corn with bright green husks and golden or golden brown silk. The amount of silk actually indicates how many kernels are on the cob so the more silk, the better.
Corn can be stored in its husks in the refrigerator for 2 -3 days. The cold temperature of the fridge slows down the conversion of the sugar to starch.

Butter Blends for Corn on the Cob
Garlic Basil


Mix together 1 stick of softened butter, ½ cup minced fresh basil, ¼ teaspoon salt, ¼ teaspoon pepper, ½ cup grated Parmesan cheese and 1 clove of minced garlic. Brush on corn.

Buffalo Wing


Whisk together 6 tablespoons melted butter and 3 tablespoons Buffalo wing sauce (or to taste). Brush on corn, sprinkle with blue cheese crumbles, celery salt and sliced green onion.

Maple Chipotle


Puree 1 stick of softened butter, 2 tablespoons of pure maple syrup, and 1 tablespoon of sauce from a can of chipotles in adobo.
---
Also try this mayo-based blend!
Spanish


Mix 3 tablespoons mayonnaise and 1 finely minced garlic clove together. Brush on corn and sprinkle with Manchego or Monterey Jack cheese and smoked paprika.
Originally published on Aug. 30, 2016