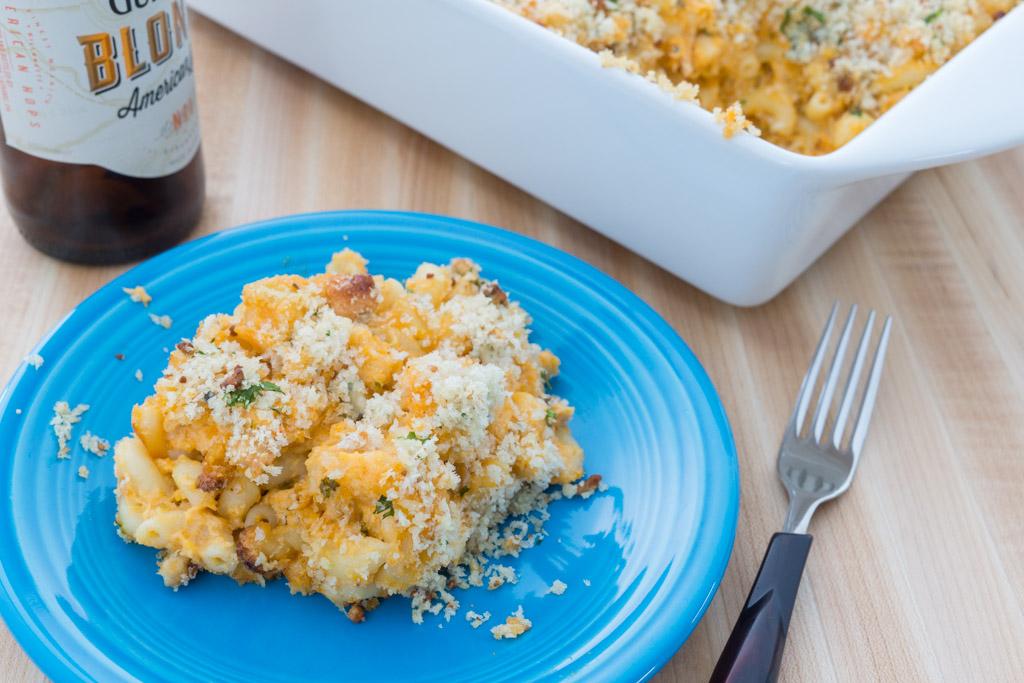 Are you a football fan? Even if you're not, I'll bet you'll watch a certain football game this weekend like millions of others across the United States.
Earlier this year, I encouraged everyone to make simple changes to their lifestyle and make good choices. I also mentioned something about splurging once in a while. I think this final game of the season qualifies as one of the splurges.
Get-togethers with enough food to feed a small country plus alcoholic beverages can add up to thousands of calories being consumed without even thinking about it. If you're hosting a party, remember to toss in some healthy choices like various flavors of yogurt dips paired with fresh vegetables and fruits, non-alcoholic spritzers, and vegetable chips.
On the flip side is this recipe for Buffalo Chicken Mac and Cheese. It's not for the faint of heart! With four kinds of cheese, half and half and sour cream all in the ingredient list I'm not sure how many calories there are in a serving.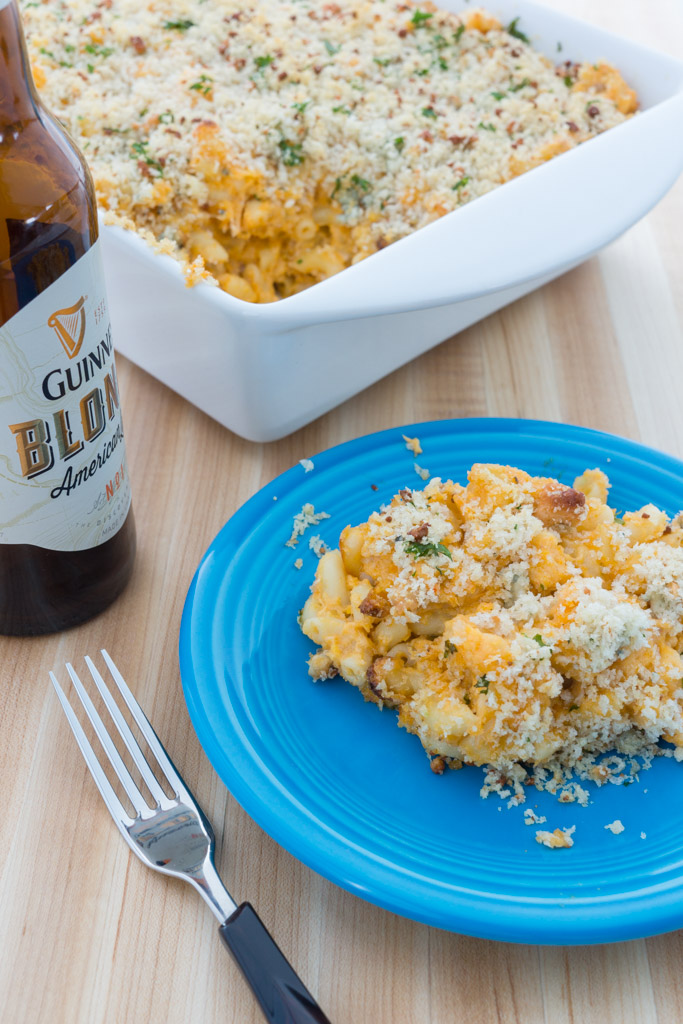 I don't know how much difference there would be in the taste but I think you could definitely make some lower fat or fat free substitutions that would reduce the calorie count. There are low fat, reduced fat and fat free versions of half and half, milk, sour cream, Cheddar cheese and blue cheese.
If you do try this recipe with lower fat versions of some of the ingredients, please let me know how it turned out.
Ingredients
7 tablespoons unsalted butter, divided, plus more for buttering baking dish
1 pound elbow macaroni
1 small onion, finely chopped
2 stalks of celery, finely chopped
3 cups shredded rotisserie chicken, light and dark meat
2 cloves garlic, minced
3/4 cup hot sauce (preferably Frank's RedHot®), divided
2 tablespoons all-purpose flour
2 teaspoons dry mustard
2 1/2 cups half and half
1/2 to 3/4 cup 2% milk
8 ounces yellow sharp Cheddar cheese, shredded
8 ounces hot Buffalo wing sharp Cheddar cheese, shredded
8 ounces pepper jack cheese, shredded
1 cup sour cream (can use regular or light)
1 cup panko breadcrumbs
1/2 cup crumbled blue cheese
2 tablespoons chopped fresh parsley
Directions
Preheat oven to 350°F. Butter a 9x13 baking dish.
Bring a large pot of salted water to a boil, add elbow macaroni and cook until al dente, about 7 minutes. Drain.
Melt 3 tablespoons butter in a large skillet over medium heat. Add onion and celery; cook until soft, about 5 minutes. Stir in chicken and garlic; cook 2 minutes, then add 1/2 cup hot sauce. Simmer until slightly thickened.
Melt 2 tablespoons butter in a medium saucepan over medium heat. Add flour and mustard and whisk until smooth. Whisk in the half and half and milk, then add the remaining 1/4 cup hot sauce. Stir until thickened, about 2 minutes. Whisk in the cheeses, then whisk in the sour cream until smooth.
Using a large mixing bowl, thoroughly mix together the macaroni, chicken mixture and sauce. Pour into the buttered baking dish.
Put the remaining 2 tablespoons of butter in a microwave safe bowl and microwave until melted. Stir in the breadcrumbs, blue cheese and parsley. Sprinkle on top of the casserole and bake until bubbly, 30 to 40 minutes. Let rest about 10 minutes before serving.
Recommended Tools