Breakfast for Dinner: Onion, Ham and Provolone Bread Pudding
2211 days ago
Skip to recipe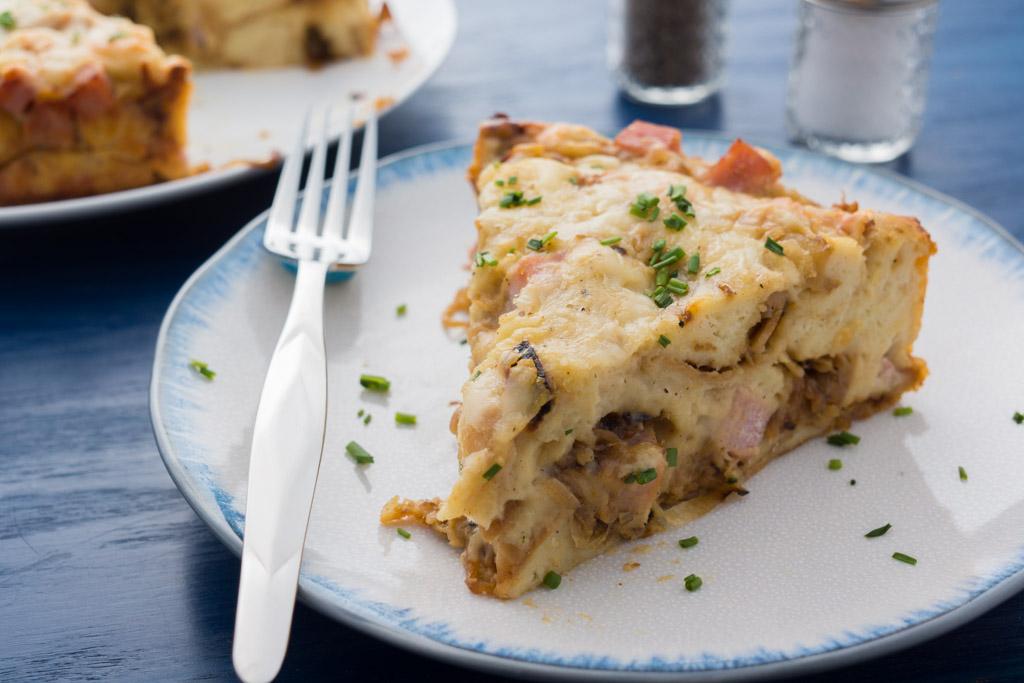 We enjoy having breakfast for dinner every now and then. Sometimes it's just bacon, eggs and toast or sometimes a fancier quiche filled with smoked sausage and cheese. It's a nice change from the usual meat and potato dinners we usually have.
While thinking about what else might be good breakfast food to have for dinner, I thought about bread pudding. I think the majority of bread puddings are sweet and filled with fruits and spices but savory bread puddings are delicious, too.
This Onion, Ham and Provolone Bread Pudding is perfect for a Saturday night supper and can even be prepared ahead of time and served during the week. It's a good way to use up day old bread and a slice or two of ham you might have leftover.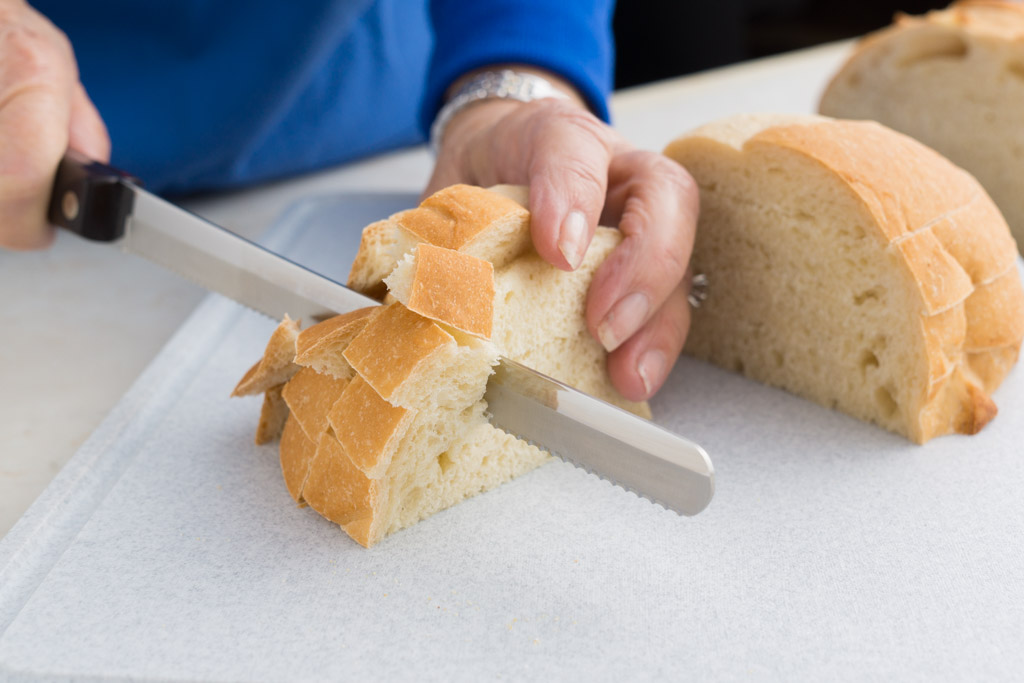 One of the main ingredients in this dish is sharp provolone cheese, which is very aromatic and has a strong flavor. It usually comes packaged in a wedge and you can find it in the deli department of your local grocery store. I recommend you ask for a taste before you buy it. If you find it to be too strong for you, consider using medium provolone instead.
Also, don't let the time it takes to caramelize the onions for this recipe prevent you from making it. Cook the onions in advance to save time. Refrigerate them for later use or freeze them for up to 3 months. In fact, make a big batch and freeze to use in other recipes.
See our tutorial: How to Caramelize Onions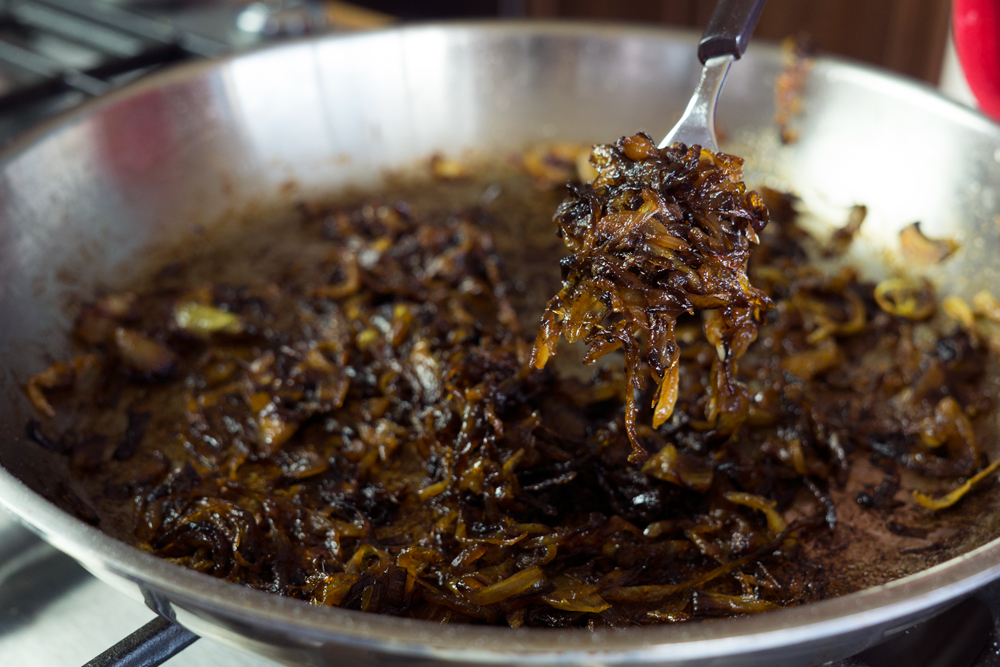 Ingredients
4 large eggs
3 1/2 cups whole milk
1/2 teaspoon ground nutmeg
1/2 teaspoon kosher salt
1/4 teaspoon freshly ground black pepper
1 (1 pound) day old sourdough bread, cut into 1-inch cubes
Cooking spray or butter
1 cup caramelized yellow onions
1 1/2 cups shredded sharp provolone cheese, divided
8 ounces thick-cut ham, cut into 1/2 cubes
2 tablespoons thinly sliced chives for garnish
Directions
In a large bowl, beat the eggs, whisk in the milk, nutmeg, salt and pepper.
Place the bread cubes in a gallon-sized resealable bag. Pour in the egg-milk mixture, press out any air and seal the bag. Turn the bag over a few times so the bread starts to soak up the custard. Refrigerate at least 3 hours or overnight, turning the bag a few times so the bread evenly soaks up the liquid.
Place rack in the middle of the oven and heat to 375°F. Coat a 9-inch spring form pan with butter or cooking spray.
Pour the bread mixture into a large bowl. Add the caramelized onions, 1 cup of cheese and ham. Stir to combine. Transfer to pan. Using your fingers, press down and lightly compress the bread. Sprinkle with remaining cheese.
Bake uncovered until the center is set and the top is golden brown, 50 -55 minutes. Test by inserting a knife in the center of the pudding. If the knife comes out clean, it's done. Let cool for at least 10 minutes before removing outer ring of pan. Top with chives, cut into wedges and serve warm or at room temperature.
Recommended Tools