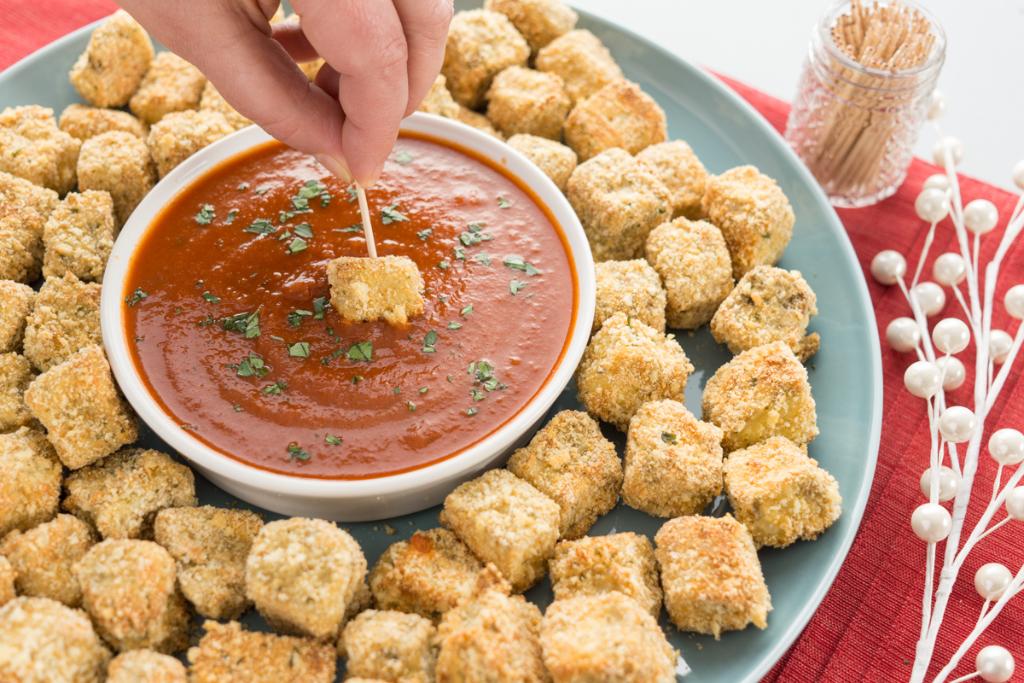 I have found that the eggplant is an underappreciated vegetable. Many people just don't know what to do with it and find it mushy and without flavor. I'm here to defend the eggplant and introduce you to a bite-size option that will have all of your friends raving about a new party favorite.
Eggplant Parmesan has long been a standard option when faced with the question of what to do with eggplant. But it's honestly, a lot of eggplant. Making the eggplant Parmesan bite-size is the perfect solution. It packs all the flavor of the original dish but is less messy and perfect for dipping.
Peel the thick skin of the eggplant with a Vegetable Peeler and then cube using a prep knife, like the Vegetable Knife (which just happens to be my favorite knife in the kitchen).
I prefer to always salt the eggplant before actually putting it into a recipe. This process draws excess water out of the vegetable (known as degorging) and improves the flavor of the eggplant, removing some if its bitterness.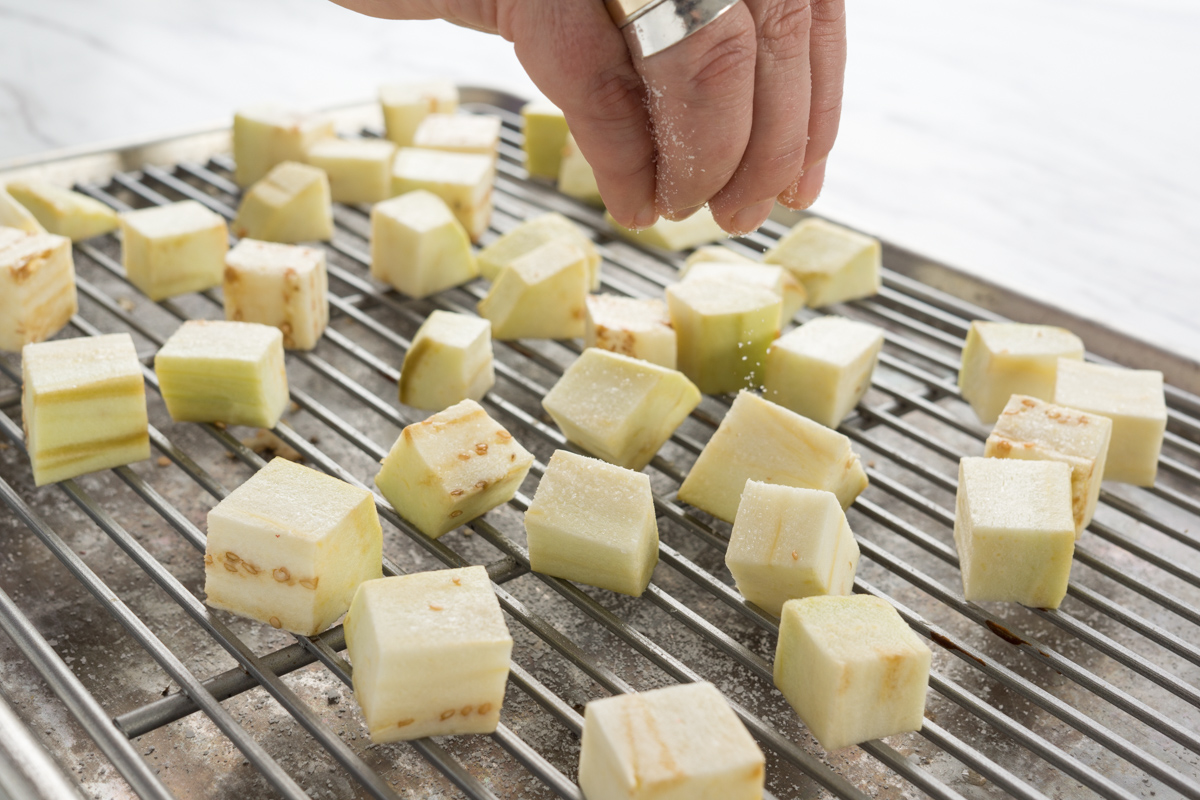 A little tip for the dredging stations – make sure you have a towel nearby to constantly clean your fingers. Otherwise you'll transfer the ingredients between the bowls and it will get quite sticky.
These bite-sized appetizers came out of the oven smelling fantastic and, when put onto a platter with a bowl of marinara sauce for dipping, you have a perfect easy hors d'oeuvre.
Ingredients
2 medium eggplants
1 cup flour
4 large eggs
1 cup Italian style Panko breadcrumbs
1 cup Italian style regular breadcrumbs
1 cup Parmesan, grated
1 tablespoon chopped Italian parsley
Marinara sauce, for serving
Directions
Preheat the oven to 375°F.
Line two baking sheets with parchment paper. Peel eggplants and chop into 1-inch cubes.
Set up your dredging station. In one bowl, add the flour. In another bowl, add eggs and lightly beat them with a fork. In the third bowl, combine the Panko and regular breadcrumbs and then mix in the grated Parmesan. Coat each eggplant cube with flour. Then, dip the cubes into the eggs, making sure to shake off the excess. Finally, toss the cubes in the breadcrumb mixture.
Place the cubes onto the baking sheets and bake for 25 minutes, turning occasionally throughout the cooking process to ensure they are golden brown on all sides.
Sprinkle the bites with parsley and serve with warm marinara sauce.
Recommended Tools