Berry and Hazelnut Salad With Balsamic Lime Dressing
1838 days ago
Skip to recipe
Nothing says spring into healthy eating more than a delicious restaurant-style salad you can make right at home. I hear all the time how hard it is to make a good salad at home. The trick is a delicious homemade dressing and lots of flavorful toppings. Salads are a staple in my house because they are so versatile and nutrition-packed. When making the dressing for this recipe, I used smashed garlic. It's easy to do using a chef knife. Place the blade flat on the garlic clove with the sharp side facing away from you and press down to flatten the clove.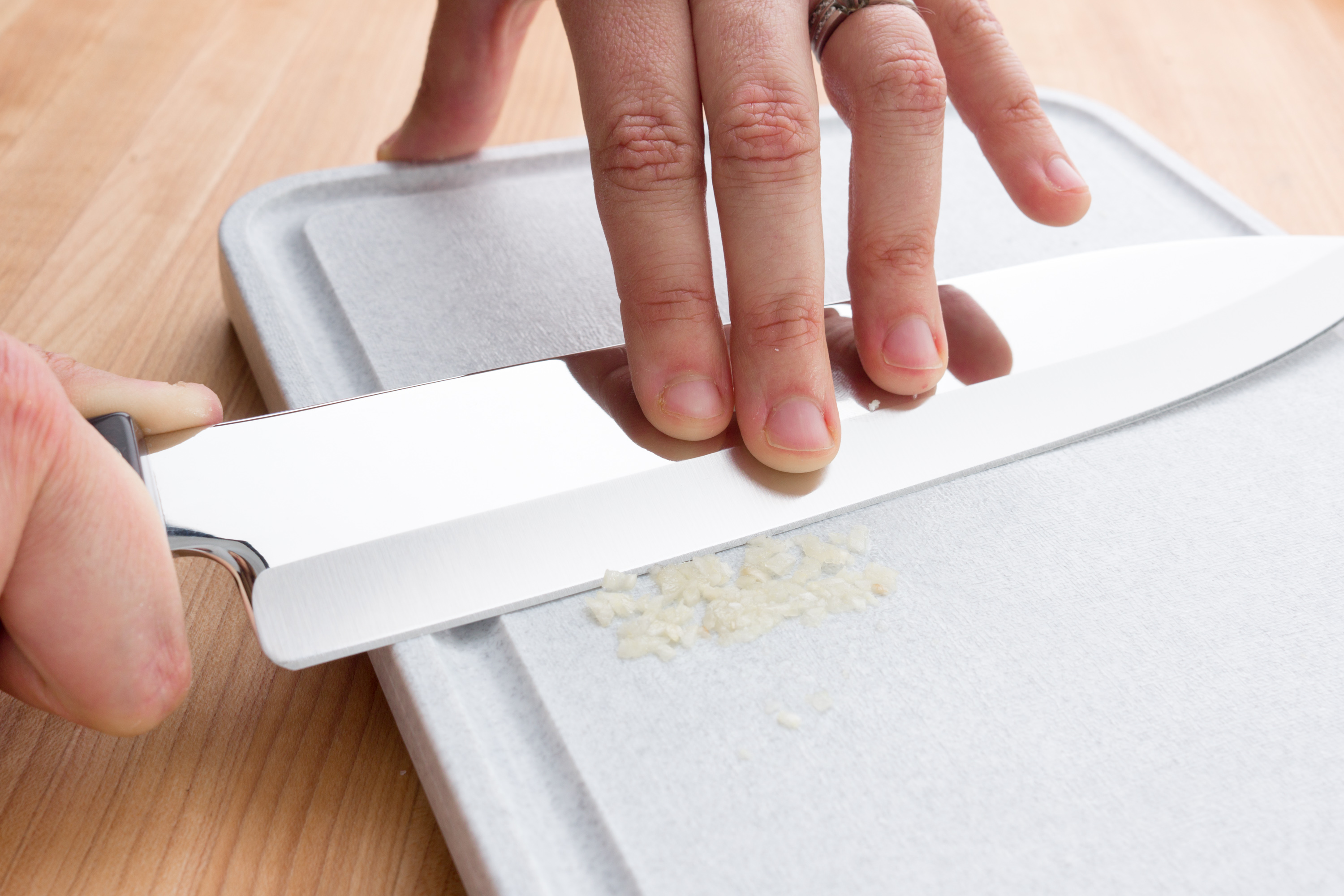 For cutting the lettuce, the sharp 7-5/8" Petite Slicer glides through the leaves without ripping or tearing, for quick prep.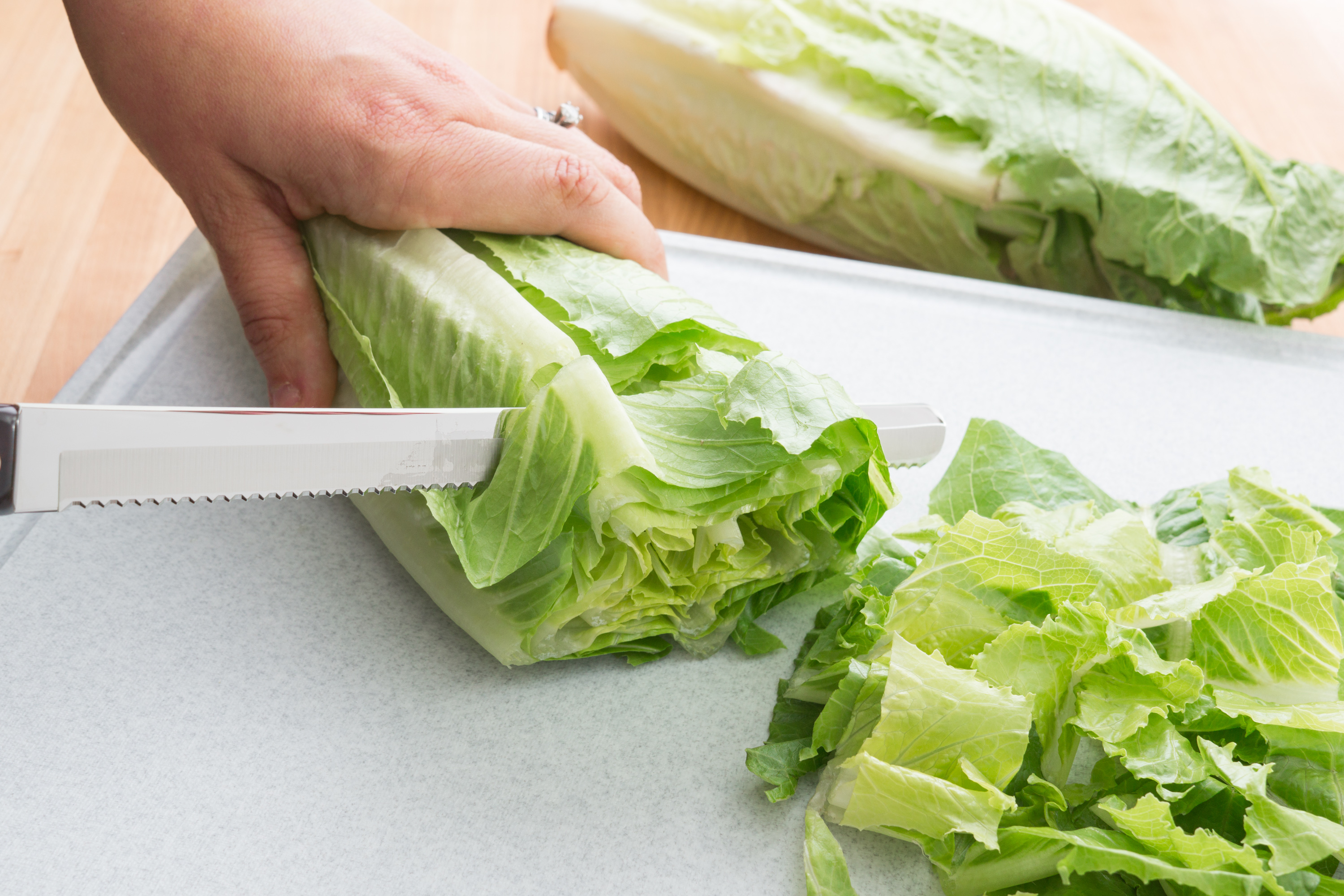 Hazelnuts add a nice crunch and toasty flavor to this salad. Before adding the hazelnuts you'll want to chop them. The 7-5/8" Petite Chef, with its sharp, rounded blade allow you to rock the knife over the nuts to chop them to the desired size.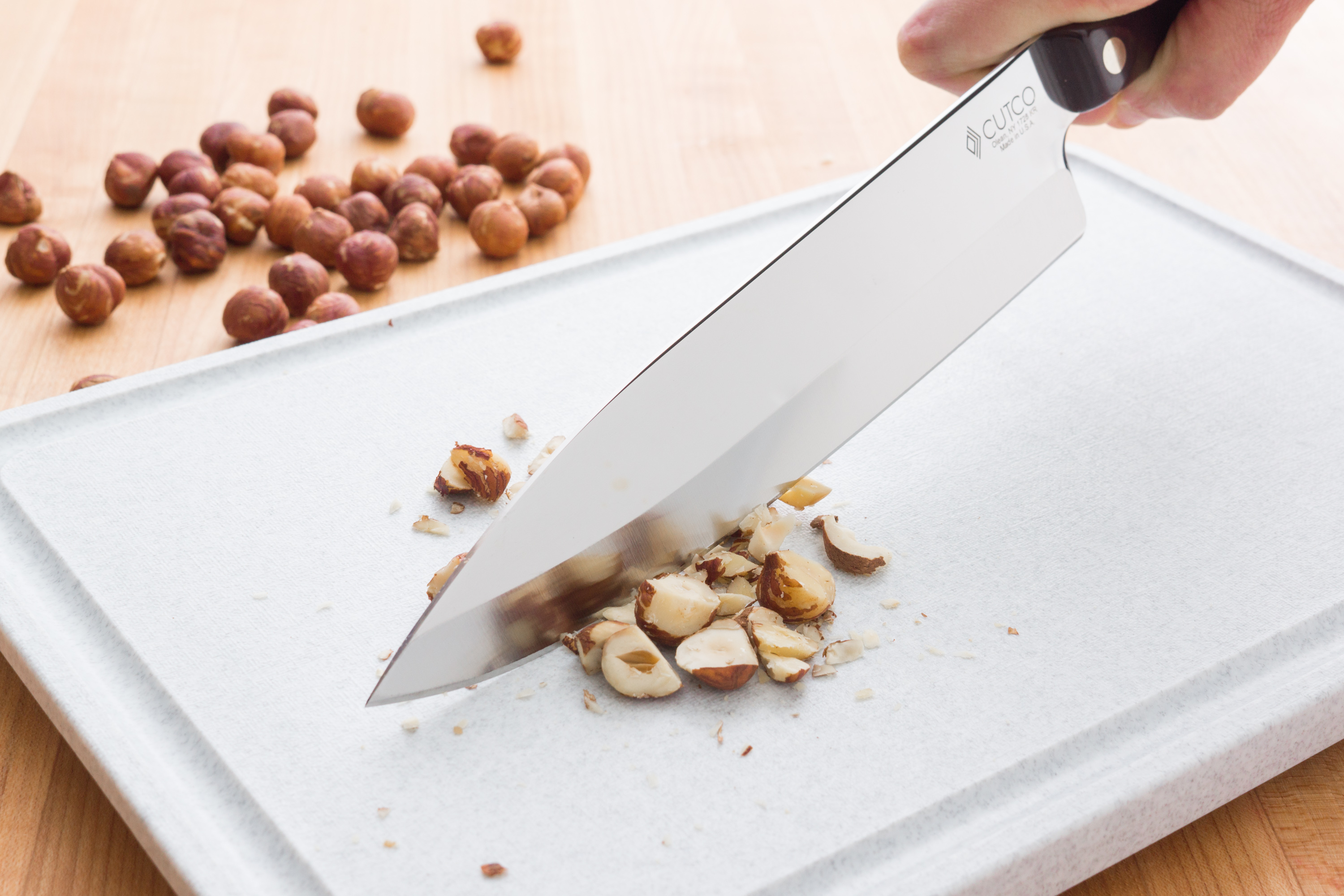 Spring is a great time of year to try the different types of lettuces that are available. I also love to see fresh berries popping up at the farmer's markets. Berries are my favorite fruits to add to my meals and snacks, since they are filled with vitamins, minerals, and antioxidants. They are also low glycemic index making them a great option for those with diabetes or on a weight management plan. Give this salad a try and feel like a world class chef. Nutrition info: Per serving (2 1/2 cup): 232 calories, 17g fat (4g sat), 17mg cholesterol, 349mg sodium, 15g carbohydrates, 6g fiber, 7g protein
Berry and Hazelnut Salad with Balsamic Lime Dressing
Print Recipe
Ingredients
Dressing
2 tablespoons lime juice (1-2 limes worth)
2 teaspoons aged balsamic vinegar
1 teaspoon Dijon mustard
1 teaspoon honey
1 teaspoon extra virgin olive oil
1 small shallot, diced
1 garlic clove, smashed
1/4 teaspoon salt
1/4 teaspoon pepper
Salad
3 heads of Romaine lettuce, chopped
1 cup blackberries, raspberries and/or blueberries
1/2 cup goat cheese (4 ounces)
1/4 cup chopped hazelnuts
Directions
To prepare dressing: Whisk together lime juice, balsamic vinegar, mustard, honey, olive oil, shallot, garlic, salt and pepper. Taste and add additional honey if desired.

To prepare salad: Just before serving, place lettuce in large bowl. Drizzle the dressing over the greens and toss to coat. Divide the salad among 4 plates. Scatter berries, cheese and nuts over each salad; serve immediately.
Recommended Tools