Basil and Mozzarella Stuffed Meatloaf
Published 1327 days ago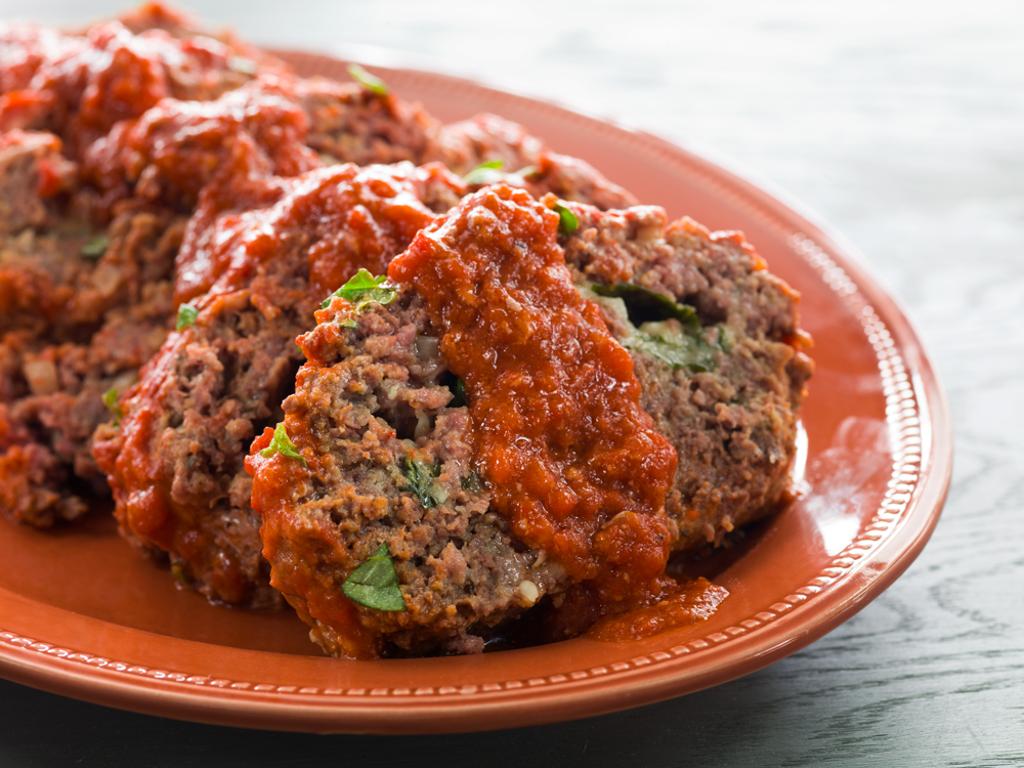 Ingredients
Sauce
1 15-ounce can tomato sauce
1 12-ounce jar roasted red peppers in water (drained well)
Salt and pepper to taste
Meatloaf
2 pounds 95% lean ground beef
3/4 cup whole wheat or panko bread crumbs
2 eggs
3/4 teaspoon salt
1 tablespoon garlic powder
2 teaspoon Italian seasoning
1/2 cup onions, chopped
Freshly ground black pepper
8 large fresh basil leaves
1-1/3 cups shredded mozzarella cheese
Directions
Prepare the sauce: In a blender, combine the tomato sauce with the drained, roasted red peppers and a pinch of salt and blend until smooth. Set aside. Preheat oven to 375°F. Spray a 9 × 13 baking dish with cooking spray and set aside.
Mix the beef, bread crumbs, eggs, salt, garlic powder, Italian seasoning, black pepper and onions in a large bowl until well combined.
Lay out a large sheet of wax paper. Place the meatloaf mix on the wax paper and spread it out with your hands into a rectangle about 9" wide by about 12" long and 1/2" thick. Lay the basil leaves on top. Sprinkle with cheese to within 1/2" of the edges.
Using the end of the wax paper, roll the meatloaf like a jelly roll and place it seam side down in the baking dish.
Top with the sauce and bake uncovered for 1 hour or until cooked through in the center.
Let rest a few minutes before slicing.