Saturdays With Barb: Barbara's Hungarian Goulash
1599 days ago
Skip to recipe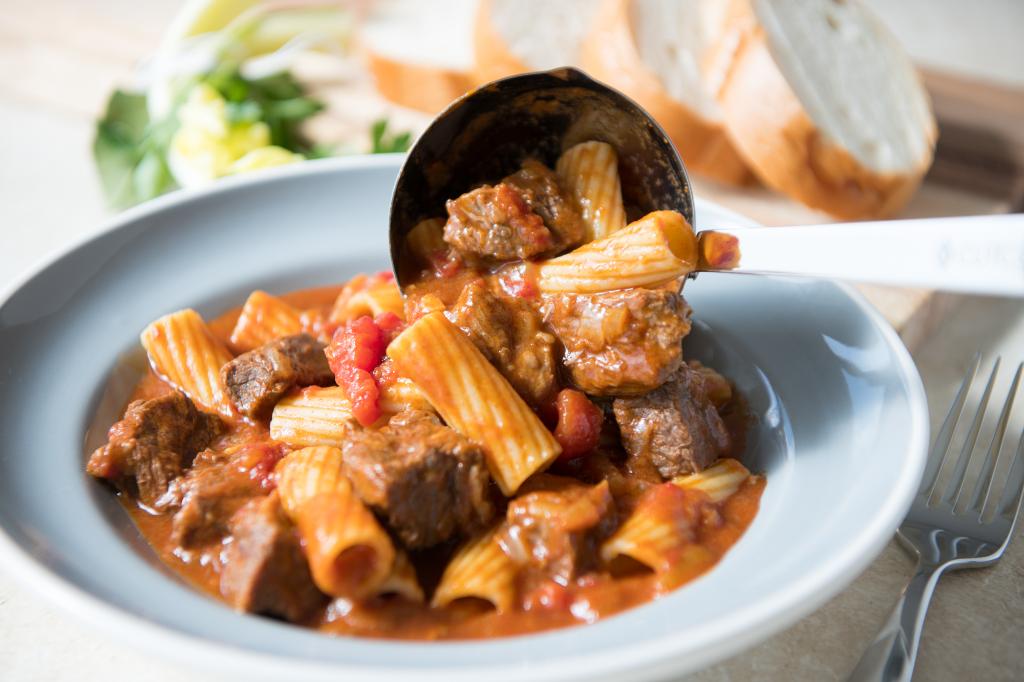 There are some recipes that stand the test of time and become a go-to for a week day dinner all the way to a dinner party for friends. That is the case for this recipe, which I'm calling Barbara's Hungarian Goulash, but I am not the Barbara named. To understand how special this recipe is, I need to take you on a journey that started over 50 years ago.
I spent my high school years with a special group of friends. We did everything together. Our boyfriends were friends too. In fact, Barbara and I married our high school sweethearts. Even after high school, the group stayed in touch. In the case with Barbara and I, we were in each other's weddings, our children spent their early years together, we even sometimes vacationed together. As we all know, life changes and circumstances took us all away from our hometown to other places in the country. Even though thousands of miles separated us, Barbara and I and our spouses always managed to get together at least once a year. We'd pick up right where we left off without skipping a beat and reminisce about the good ol' days. Our children have always marveled at the longevity of our friendship which quite frankly, you don't see a lot of anymore. Of course life isn't perfect and we had our share of not so good times along the way, too. Unfortunately, last year was not good as my husband of more than 50 years passed on after fighting a chronic illness for several years.
So here we are fifty years later, and the original group was able to get together again.
Barbara and her husband, Tom, hosted us for dinner and she served this goulash. As many years as I have known her, I never knew where the recipe came from. Well, the story is that she found it inside a matchbook cover which is pretty ironic because she never smoked. She must have had the matches to light candles. Our budgets were pretty tight back then and this goulash was the perfect way to stretch a small amount of inexpensive chuck roast and a box of rigatoni, along with some other ingredients, into a couple of meals. Over the years this has become her signature dish with her family and especially her granddaughters who affectionately call it "Gammie's Goulash." When her church published a cookbook back in the 70s, this recipe was one of her contributions. I've made this goulash many times over the years but I'm sure not nearly as many times as she. So that's the story behind Barbara's Hungarian Goulash. I hope you enjoyed reading about it as much as I enjoyed telling it.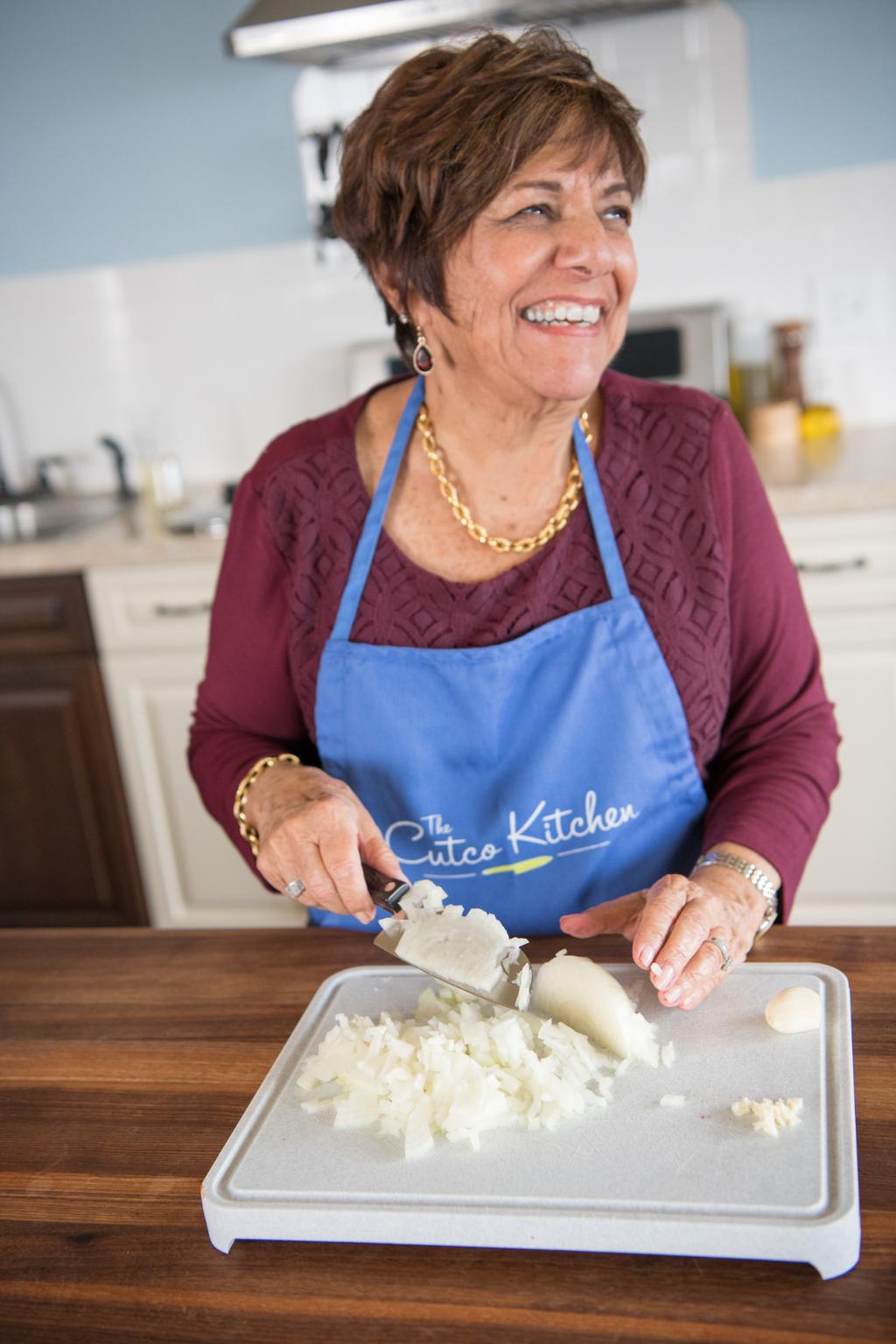 This is a good Saturday meal to make, especially if you've got a busy day planned at home. Once everything is prepped and put in the Dutch oven, an occasional stir while everything is simmering is all that is necessary. In a couple of hours, you'll have a tender, tasty meal. Simmering it slowly is the key. It tenderizes the meat and allows the flavors to meld.
You can divide the meat mixture in half, mix with a half box of cooked rigatoni and then freeze the other half of the meat mixture for another meal.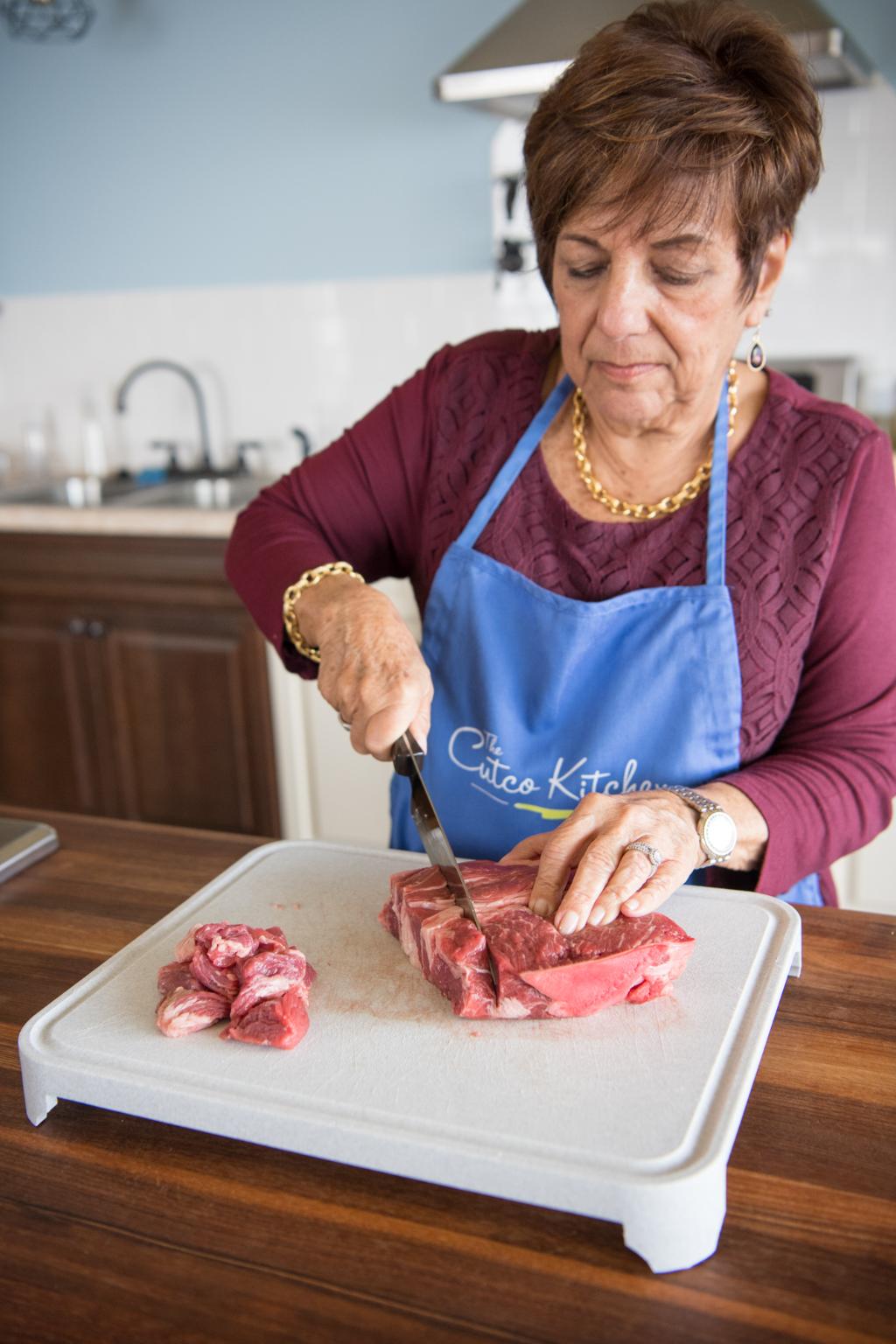 Don't add rigatoni to the portion you are freezing. Remove the goulash from the freezer, let thaw and heat. Cook a half box of rigatoni and stir into the heated goulash. Two easy, tasty and filling meals. Round it out with a salad and some garlic bread.
Everyone loved it here, with many saying they had never had goulash made with a roast instead of ground beef.
Ingredients
1 1/2 pounds boneless lean chuck roast, cut into 1 1/2" cubes
1/3 cup shortening
2 medium onions, chopped
1 clove garlic, minced
2 tablespoons flour
1/2 to 3/4 teaspoons salt
1 tablespoon paprika
Dash of thyme
1 14.5-ounce can whole or diced tomatoes
Water
1 8-ounce can tomato sauce
3 beef bouillon cubes
1 bouquet garni (1 bay leaf, 1 stalk celery with leaves, a few sprigs of fresh parsley tied together with string)
1 16-ounce box cooked rigatoni (save about a cup of the pasta water)
Grated Parmesan cheese
Directions
Brown beef slowly in hot shortening to develop flavor. Add onions and cook until onions are tender. Add garlic and cook another 1-2 minutes. Blend in flour, salt, paprika and thyme.
Drain whole tomatoes, reserving liquid. Add water to liquid to make 1 1/2 cups and add to meat. Add tomatoes (coarsely chop if using whole tomatoes) and remaining ingredients. Bring to a boil. Reduce heat, cover and simmer, (do not boil) about 1 1/2 hours or until meat is tender. Stir occasionally. Remove bouquet garni. Stir in cooked pasta. Add some of the pasta water if you prefer the meat mixture a little thinner.
Ladle into dishes and sprinkle with grated Parmesan cheese.
Recommended Tools