Banana Bread Pudding With Pecans and Caramel Sauce
119 days ago
Skip to recipe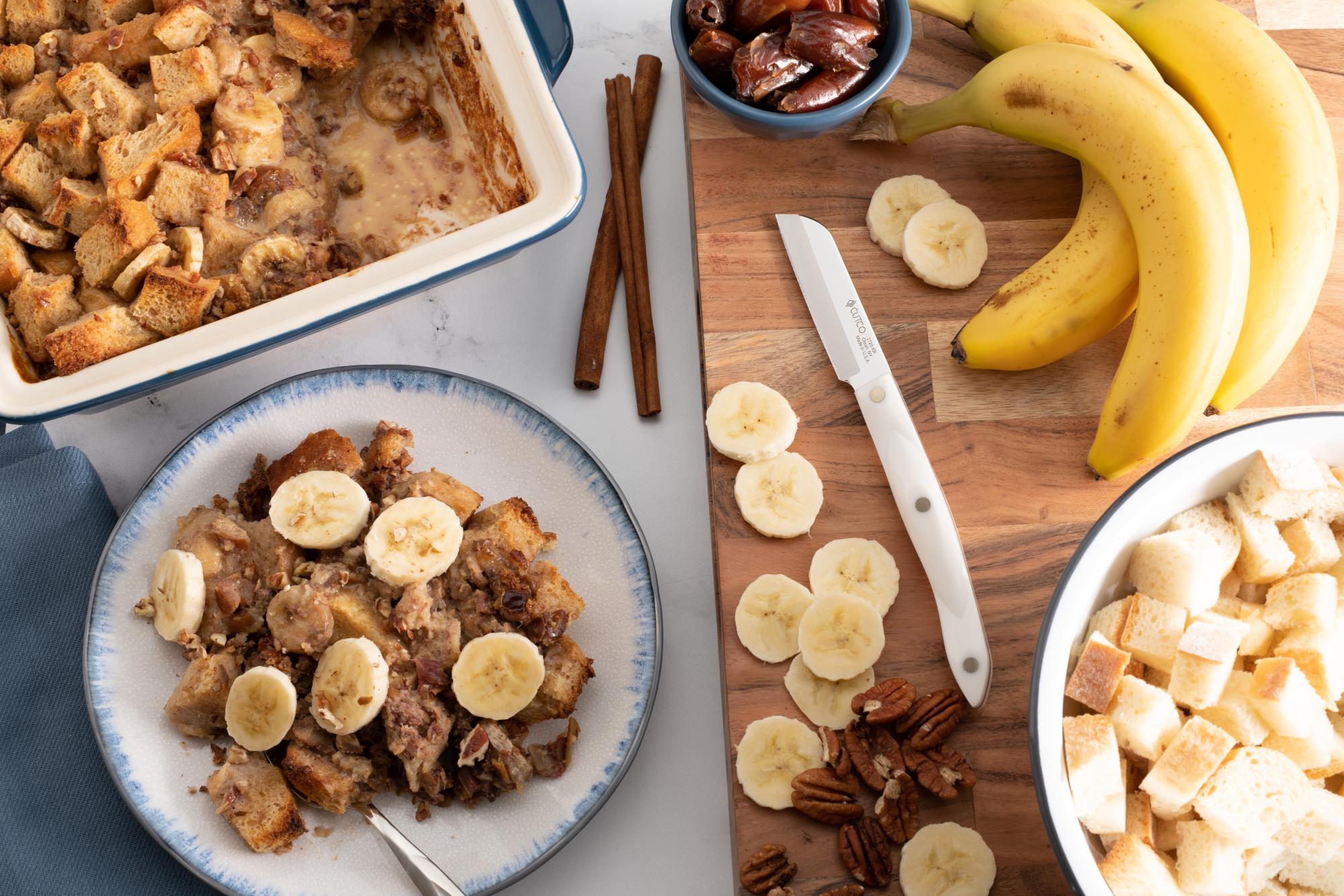 Some recipes just make you happy. Banana Bread Pudding With Pecans and Caramel Sauce is one of them. It brings a smile to everyone's face because of how absolutely delicious it is.
Every time I make it, I wonder why I waited so long. This bread pudding recipe is one of the best ever and could be served for breakfast.
Preparing the Bread Pudding Ingredients
Sure, you could rip the bread for this recipe, but I much prefer cutting it so I have perfect (or as close to perfect as possible) cubes. Cutco helps make this possible with its Santoku-Style 10" Slicer. It glides smoothly through the bread without crushing or ripping it.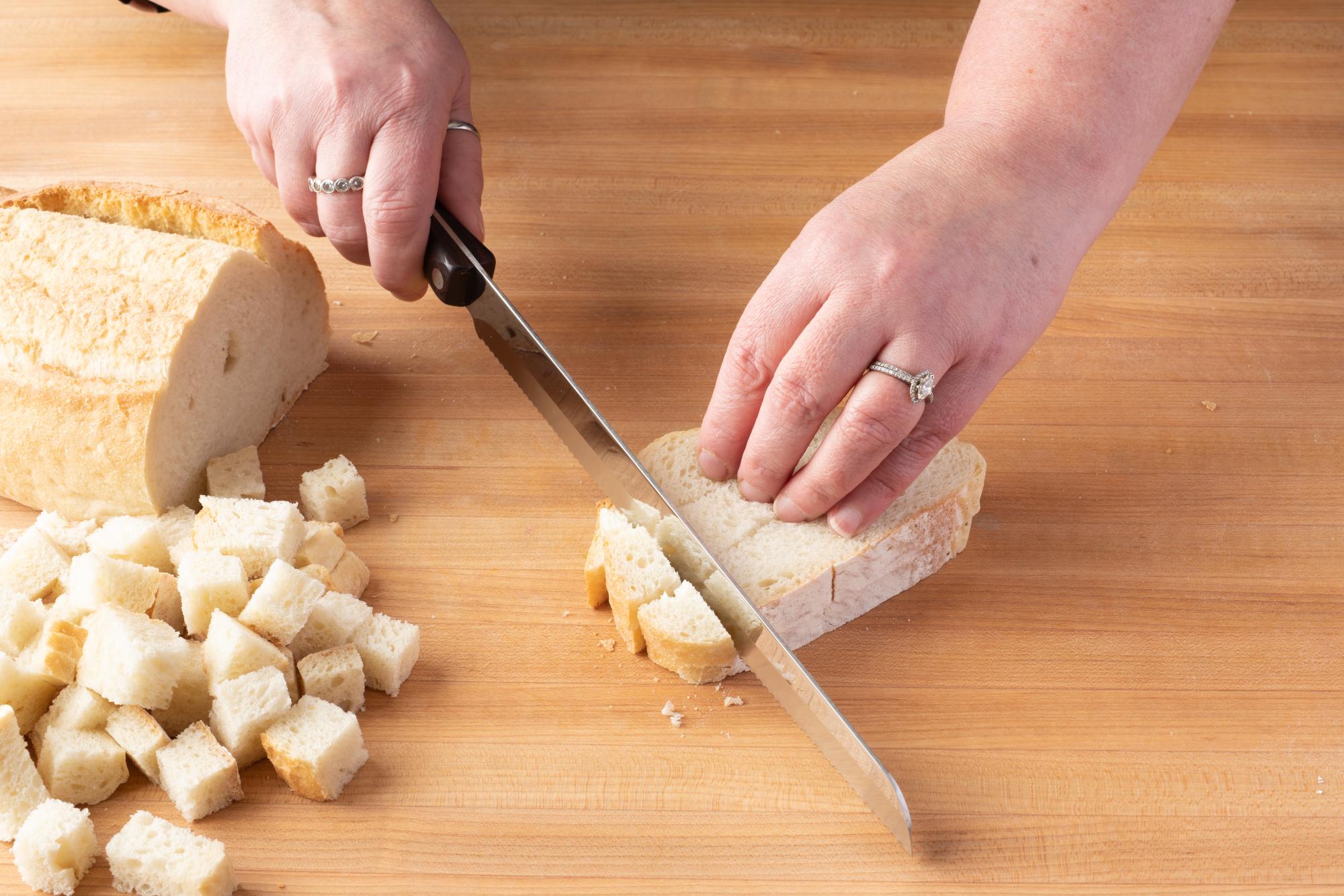 My grandmother always waited until she had stale bread to make bread pudding. Not me. I find that using fresh bread is fine.
For even slices of banana, a small straight-edge knife works best, like Cutco's 3" Santoku-Style Paring Knife.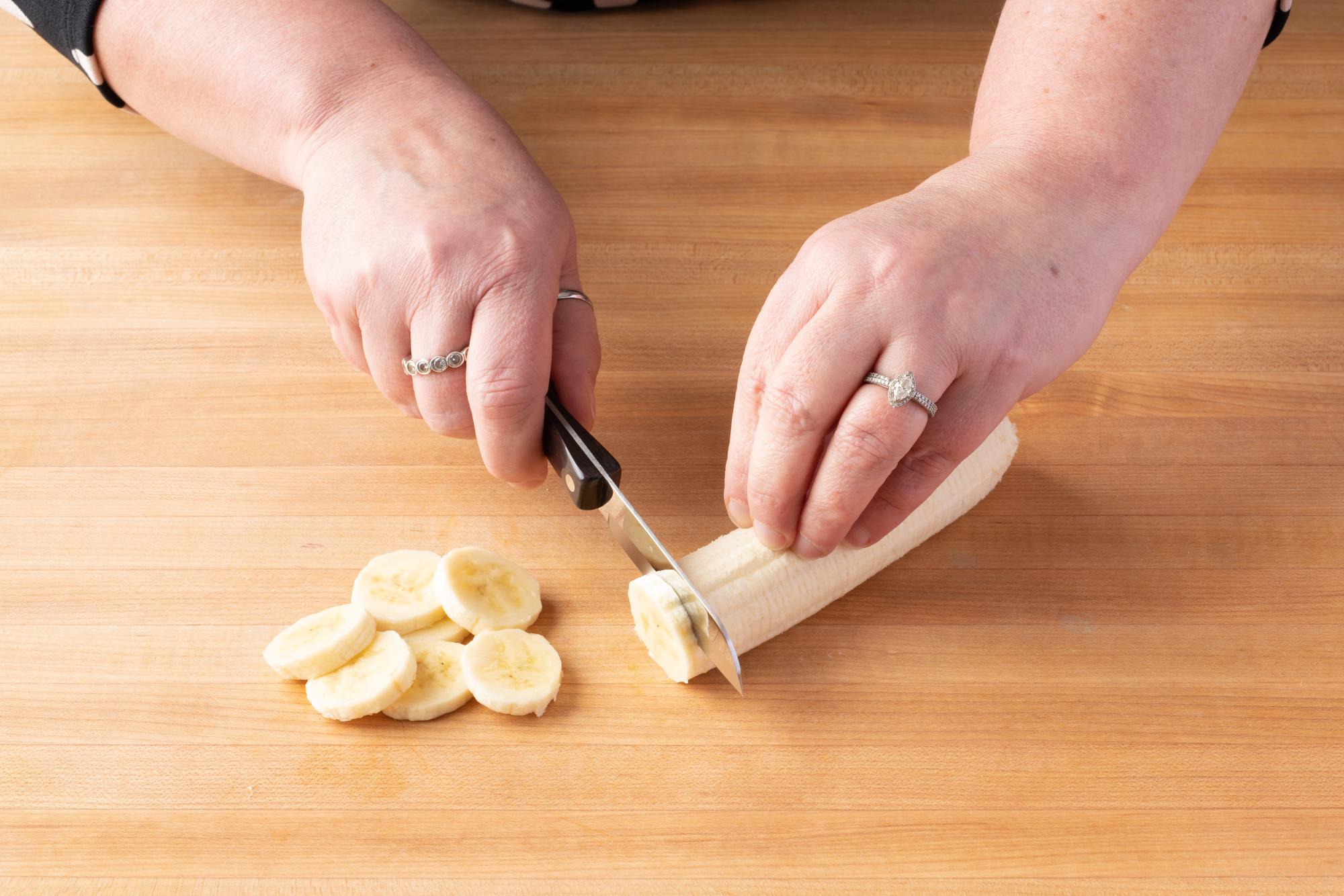 This bread pudding includes all those heartwarming ingredients like sugar, vanilla, cinnamon and nutmeg. And, of course, nuts! You could use any nut you want, but for this recipe I'm using pecans. Chop them up using Cutco's 7-5/8" Petite Chef knife.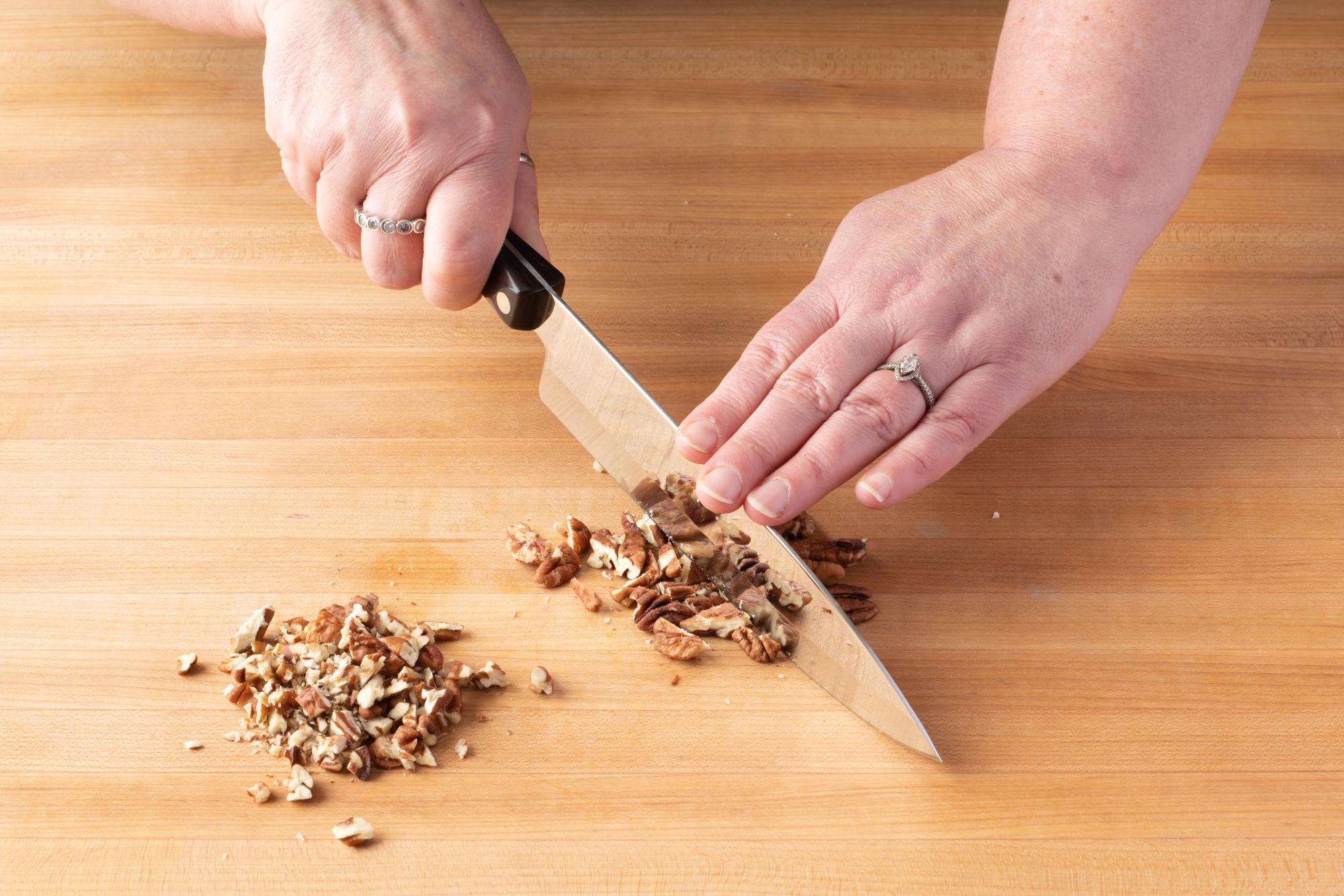 The Caramel Sauce
As if this Banana Bread Pudding wasn't delicious enough, it's topped with a simple and absolutely mouth-watering caramel sauce. It's easily made by bringing brown sugar, butter and milk to a gentle boil, but keep an eye on the sauce so it doesn't burn. Cook until thickened, about one to two minutes and when done, add in a touch of vanilla extract for another flavor boost.
Once the bread pudding is done, pour the caramel sauce over the top, garnish with additional banana slices and pecans and serve.
Keep the recipe for the caramel sauce handy, it's wonderful on ice cream too!
Who knew bananas could be this good?
Banana Bread Pudding With Pecans and Caramel Sauce
Print Recipe
Ingredients
4 cups slightly stale French bread, cubed
2 large bananas, sliced
1/4 cup butter melted and cooled
3 large eggs, lightly beaten
2 cups whole milk
1/2 cup dates, chopped (optional or can substitute raisins)
1/2 cup granulated sugar
2 teaspoon vanilla extract
1/2 teaspoon ground cinnamon
1/4 teaspoon nutmeg
1/2 teaspoon salt
1 1/4 cups chopped pecans, divided (optional)
Additional bananas can be used for garnish if desired, and can be added right before serving.
Caramel Sauce
1/2 cup packed brown sugar
3 tablespoon butter
2 tablespoon milk
1/2 teaspoon vanilla extract
Directions
Heat oven to 375 F.
Place cubed French bread and banana slices in a large bowl. Set aside.
In another bowl, mix together melted butter, beaten eggs, milk, dates (if using) sugar, vanilla, cinnamon, nutmeg, salt and 1 cup of chopped pecans. Mix well to combine. Pour mixture into the larger bowl over the bread and bananas and gently stir to coat being careful not to crush the bread or bananas.
Pour mixture into a 2-quart baking dish.
Bake, uncovered, for 40 minutes.
To make caramel sauce: Combine brown sugar, butter and milk in saucepan and bring to a gentle boil. Cook until thickened, 1 to 2 minutes. Remove from heat; add vanilla extract. Stir.
Pour over bread pudding, garnish with optional banana slices and additional pecans and serve. Serve warm.
Recommended Tools