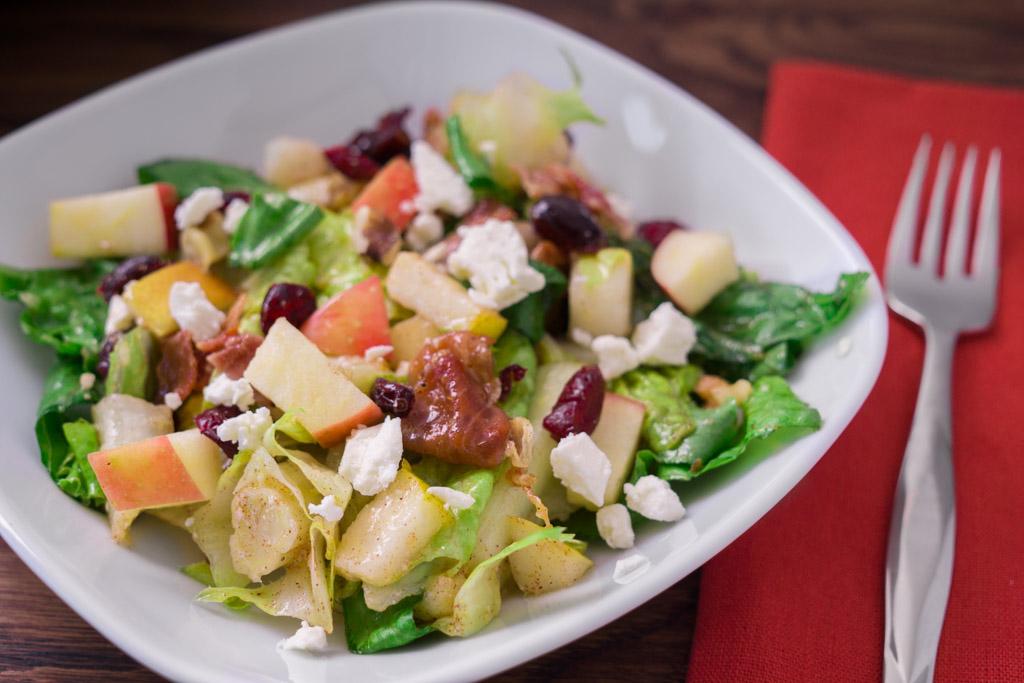 Looking for a salad that can be eaten for lunch or served as a side salad for dinner? Here's one I think you'll really enjoy. It highlights the delicious fall flavors of apples, pears and dried cranberries and is topped with an apple cider vinegar dressing sweetened with honey and cinnamon. And what doesn't taste good with some crispy bacon sprinkled in? The saltiness of the feta cheese rounds everything out nicely.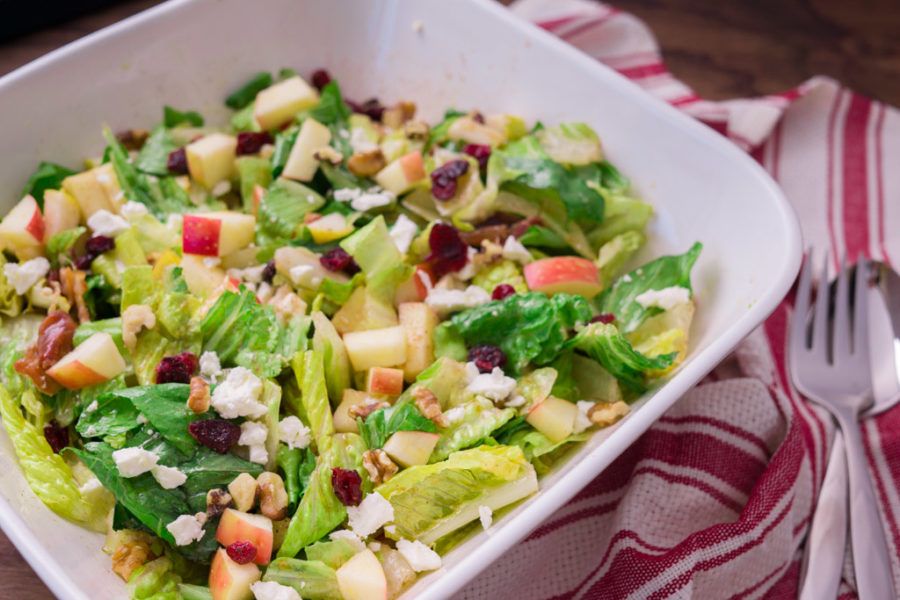 This salad comes together quickly. You can make the dressing and cook the bacon ahead of time. You don't even have to peel the apple or the pear. Just wash, dry and chop. Also, since some packaged feta cheese has a tendency to be too finely crumbled, I recommend you use a block of feta and crumble it yourself.
For a finishing touch, add some warm, soft bread sticks.
Ingredients
Salad:
6 cups chopped romaine
3 slices center cut bacon, cooked and chopped into small pieces
1 pear, chopped
1 apple, chopped
1/4 cup walnuts, chopped
1/4 cup dried cranberries
1/4 cup crumbled feta cheese plus more for sprinkling, if desired
Honey-Cinnamon Apple Cider Vinaigrette Dressing
1 cup extra virgin olive oil
1/3 cup apple cider vinegar
3 tablespoons honey
1 teaspoon cinnamon
1 teaspoon salt
Pepper to taste
Directions
For the Dresssing: Whisk all ingredients together in a medium-sized bowl.
For the Salad: Combine all salad ingredients together in a large bowl. Drizzle with dressing. Toss well and serve immediately. Top individual servings with additional feta cheese if desired.