Asparagus and Roasted Red Pepper Pasta Toss
2196 days ago
Skip to recipe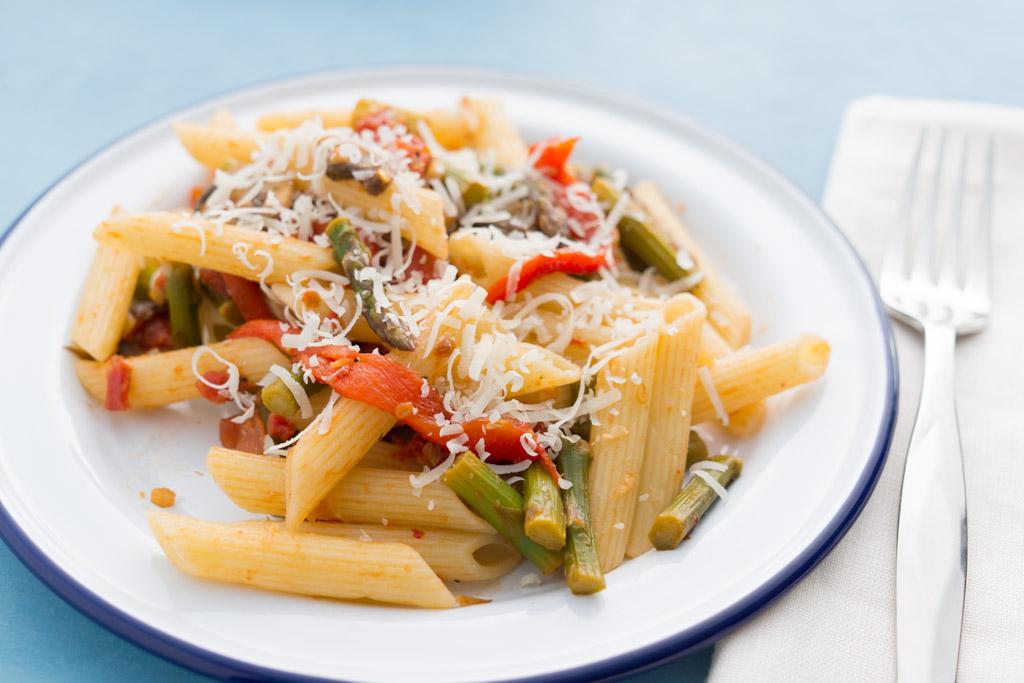 We're starting to transition to spring and around here that means warm one day, cold the next. Sun, rain, snow; you just never know. The good thing is, days are getting longer and I'm starting to see spring vegetables and fruits at the local supermarkets. After many months of enjoying winter vegetables, I'm ready for a change. Fresh asparagus, artichokes and a variety of greens are ready to be used in your favorite spring dishes.
We usually see asparagus used in frittatas, drizzled with olive oil and roasted in the oven or made into cream soups. This meatless pasta recipe for Asparagus Pasta Toss is another great way to serve this very versatile vegetable.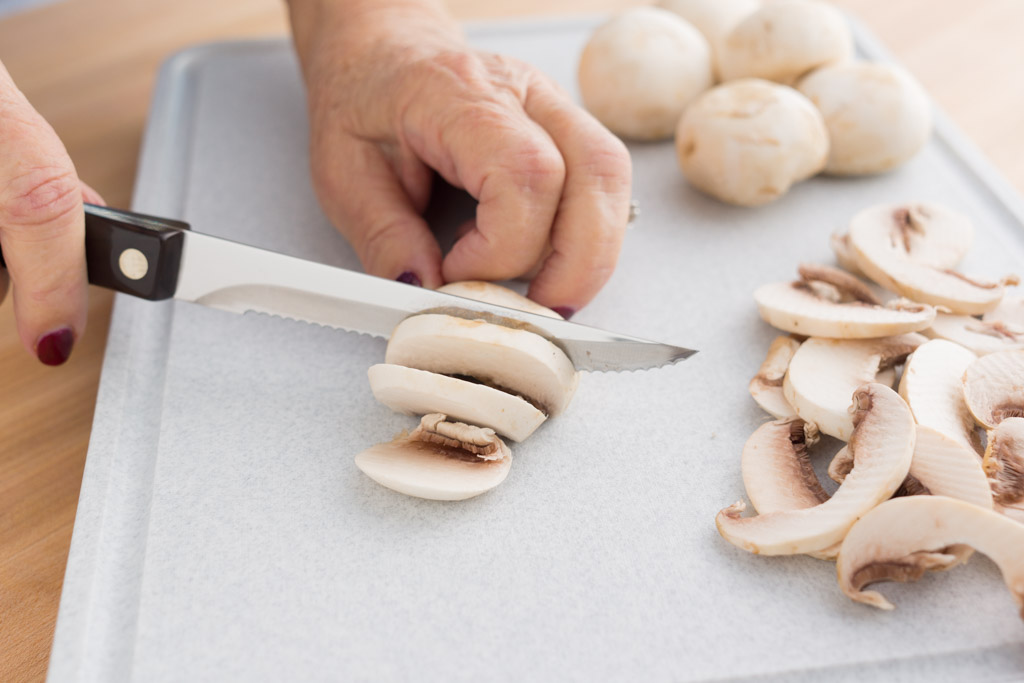 The fresh asparagus, roasted bell pepper, garlic and sliced mushrooms combined with spices and Parmesan cheese to offer a dish full of bright spring flavor. Of course, I always enjoy anything with pasta. This dish is quick and easy to make.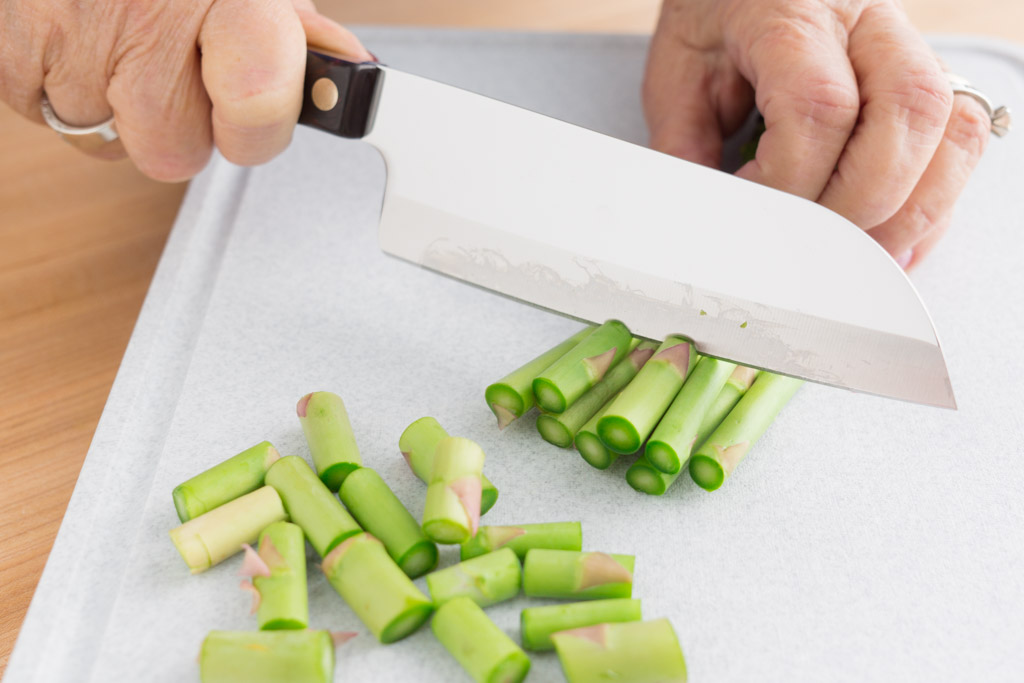 I recommend the sharp, straight-edge 5" Petite Santoku to cut asparagus. The blade length is perfect not only for asparagus, but for slicing and dicing all sorts of smaller fruits and vegetables.
Ingredients
1 large red bell pepper
1 pound uncooked Mostaccioli or Penne Rigate pasta
Non-stick cooking spray
3 garlic cloves, minced
2 cups mushrooms, sliced
1/2 to 1 teaspoon crushed red pepper
1 teaspoon salt
1/2 teaspoon dried marjoram
1/4 teaspoon dried oregano
1/4 teaspoon freshly ground black pepper
2 14 1/2 ounce cans diced tomatoes, undrained
1 pound of fresh asparagus cut into 1 inch pieces
1 cup grated fresh Parmesan cheese
Directions
Preheat broiler. Cut bell pepper in half lengthwise, discard seeds and membranes.
Place halves, skin sides up, on a foil-lined baking sheet. Flatten with your hand. Broil 15 minutes or until blackened.
Place in a re-sealable plastic bag and seal. Let stand 10 minutes. Peel skin and cut into strips.
Cook pasta per package directions, omitting salt.
Heat a large nonstick skillet over medium-high heat. Spray with cooking spray. Add garlic and cook for 1 minute. Add mushrooms and cook for 4 minutes or until liquid evaporates. Add roasted bell pepper, crushed red pepper, salt, marjoram, oregano, black pepper and tomatoes.
Bring to a simmer and cook for 7 minutes. Stir in asparagus and cook 4 minutes or until crisp tender.
Combine mushroom/pepper/tomato mixture, pasta and 1/2 cup Parmesan cheese in a large bowl, tossing to combine. Sprinkle with remaining 1/2 cup cheese.
Recommended Tools