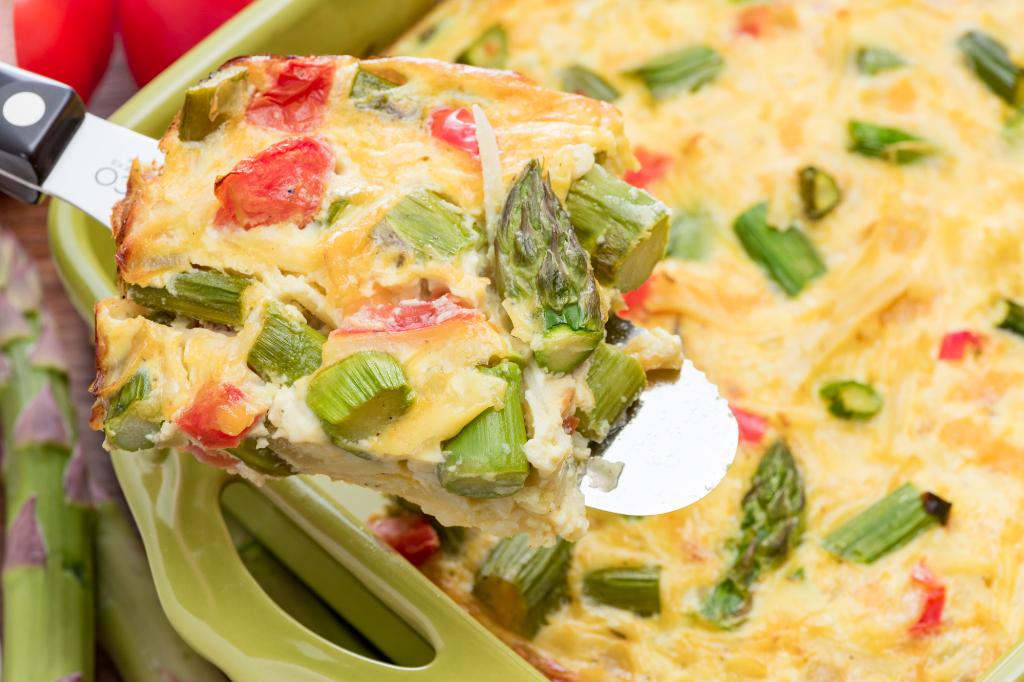 This easy breakfast casserole is loaded with vegetables. It's great for a brunch, since it does not have to be served piping hot. In fact, I sometimes grab leftovers cold from the refrigerator for breakfast on the run. But if you have more time, leftovers can be warmed in the oven, microwave or a saute pan.
For prepping the veggies, Cutco's utility knife, the Trimmer, works great. Use it to trim the asparagus and dice the tomato and red bell pepper.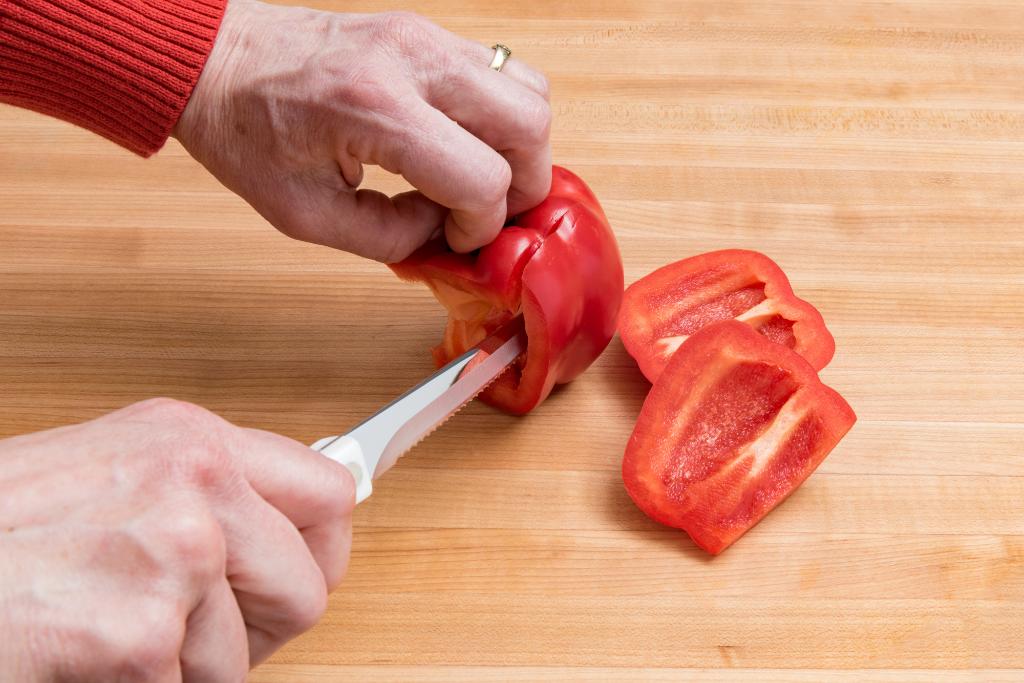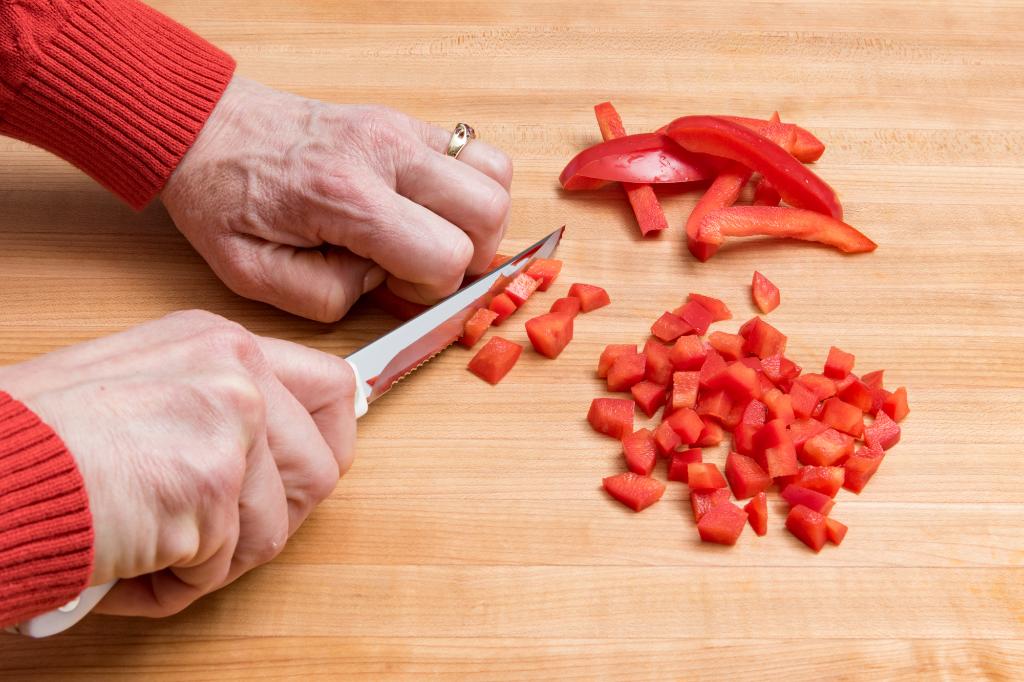 <
Ingredients
1 tablespoon olive oil, plus more for greasing pan
1/2 pound asparagus spears
1 small onion, diced (about 1/2 cup)
1/2 red bell pepper, diced (about 1/4 cup)
1 small tomato, cored, seeded and diced
4 large eggs
1/2 cup whole milk
3/4 teaspoon kosher salt
1/4 teaspoon ground black pepper
2 cups shredded Idaho or russet potatoes or plain frozen hash browns (no need to thaw)
1/2 cup shredded Parmesan cheese, plus more for sprinkling
1/2 cup shredded sharp Cheddar cheese, plus more for sprinkling
Directions
Preheat oven to 350 F. Lightly grease an 8 x 8 baking dish with oil; set aside.
Cut off the woody ends of the asparagus and then cut the asparagus into one-inch pieces. Heat 1 tablespoon olive oil in a large nonstick skillet over medium heat. Add onion and bell pepper and cook, stirring frequently, until softened, about 3-4 minutes. If pan is dry, add additional tablespoon oil and increase heat to medium-high. Add the asparagus pieces, and saute until crisp-tender, about 3 minutes. Add tomato and cook for an additional minute. Remove pan from heat, pour contents into a large bowl, and set aside to cool.
In another large bowl, whisk together eggs, milk, salt and pepper. Add potatoes and cheeses and stir until combined. Pour mixture into bowl with onion-asparagus mixture and stir to combine. Transfer to prepared dish. Sprinkle with extra Parmesan and Cheddar cheese.
Bake for 35-45 minutes until edges are golden brown and eggs in center of dish are set. Remove from oven and let rest for at least 10 minutes before serving.
Recommended Tools