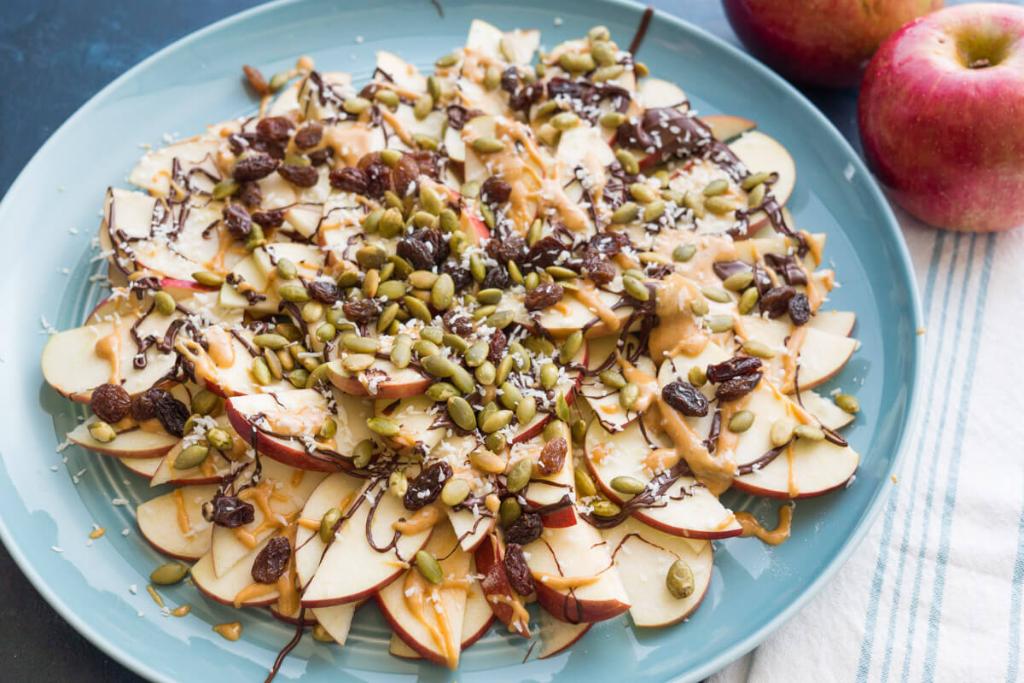 With the kids heading back to school, you know crisp fall weather is also around the corner. That also means one of my favorite fruits will be in abundance, New York state apples.
Here's a recipe for Apple Nachos that is an easy after school treat, but it also makes a unique dessert or a fun potluck snack that will please any palate. As apple recipes go, this one is very easy to pull together.
Natural nut butter, pretzel pieces, shredded coconut, seeds, nuts, dried fruit, popcorn, and even a little chocolate are all great additions. The topping options are endless.
If you're looking for a 100% kid-friendly snack this one is fun and healthy. I enlisted the help of my daughter and son to help with the toppings. They had as much fun making the Apple Nachos as they did eating them.
To slice the apples, I used a 5" Petite Santoku. Its blade length and comfortable handle make it so easy to use for this purpose.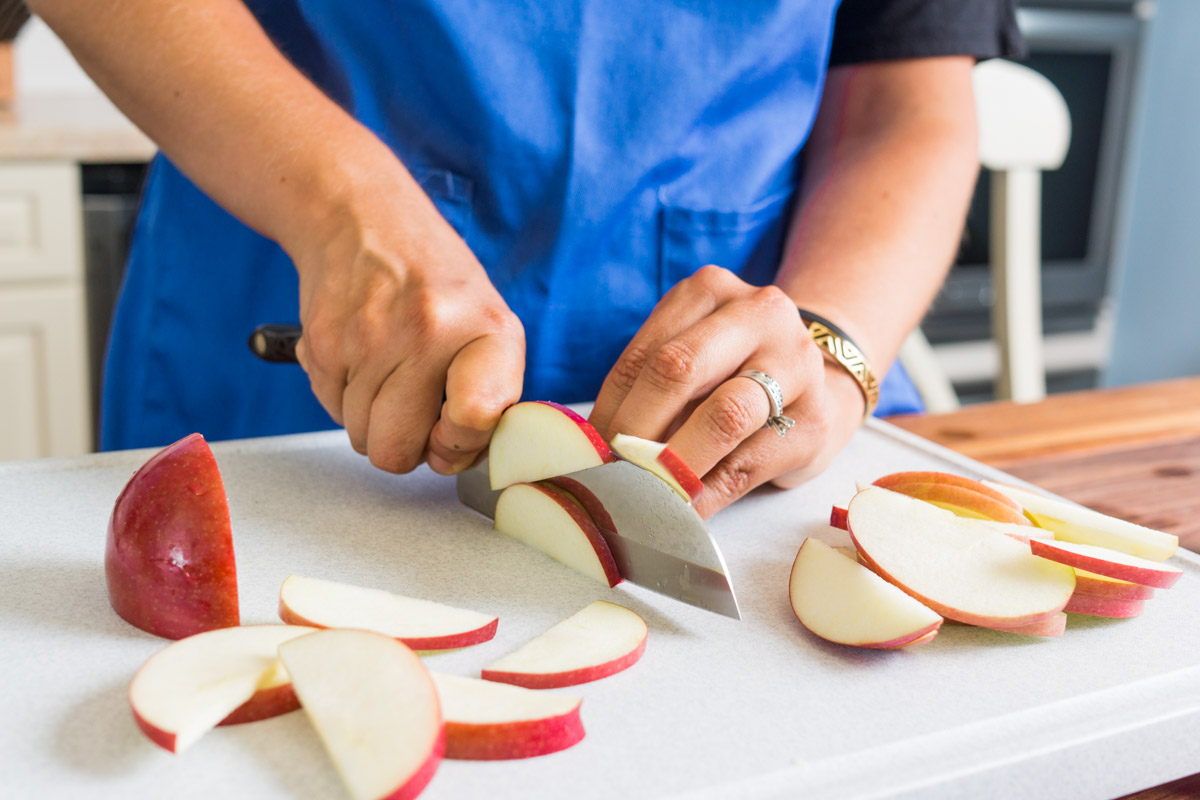 Give these a try and let us know what flavor combinations you come up with.
To learn how to slice apples, watch this great tutorial from Cutco.
Nutritional Info: Per Serving: 101 calories, 6.6g total fat, 2.2g saturated fat, 0mg cholesterol, 28mg sodium, 9.9g carbohydrate (1.8g dietary fiber, 5.8g sugar), 1.7g protein
Ingredients
2 large apples cut into 32 thin slices
1/4 cup natural nut butter, melted
1/4 cup dark chocolate chips , melted
1/8 cup raisins
1/8 cup unsweetened shredded coconut
1/8 cup pumpkin seeds
Directions
Arrange apple slices on a plate.
Drizzle melted peanut butter and chocolate over apple slices with a spoon.
Sprinkle toppings over slices, and serve.
Recommended Tools