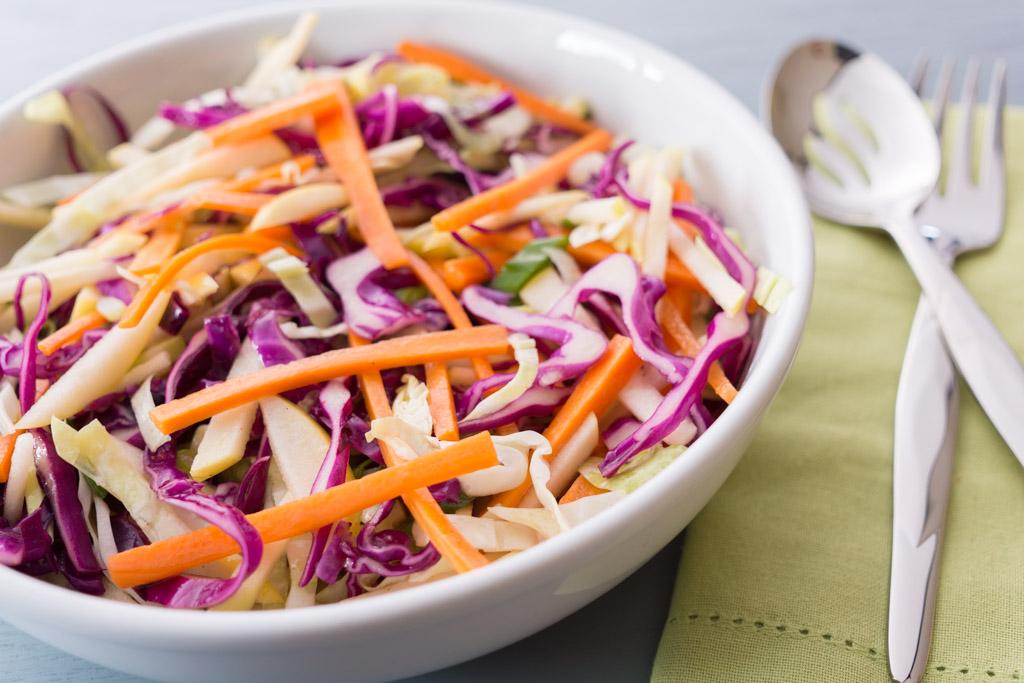 We've been having fun cooking with apples this week and we couldn't let the time pass without making this Apple Cabbage Slaw. It is a pleasant change from the usual mayo-laden slaws we're used to.
Markets are overflowing with apples this time of year and they come in a variety of flavors and colors. They can be incorporated in so many recipes and used in ways, perhaps, you haven't thought of.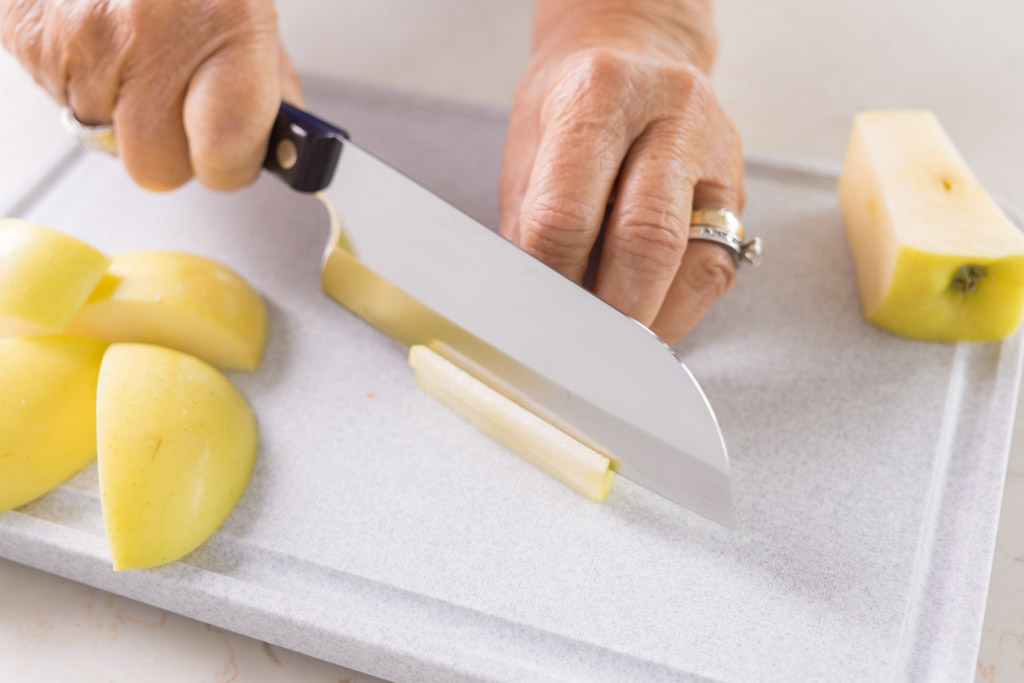 This Apple Cabbage Slaw is crunchy and the apples add a wonderful sweetness. If you don't care for onions, just leave them out. The dressing is so tasty. The sweetness of the honey and the tartness of the cider and lime juice are just the right balance. It's quick, easy and tasty.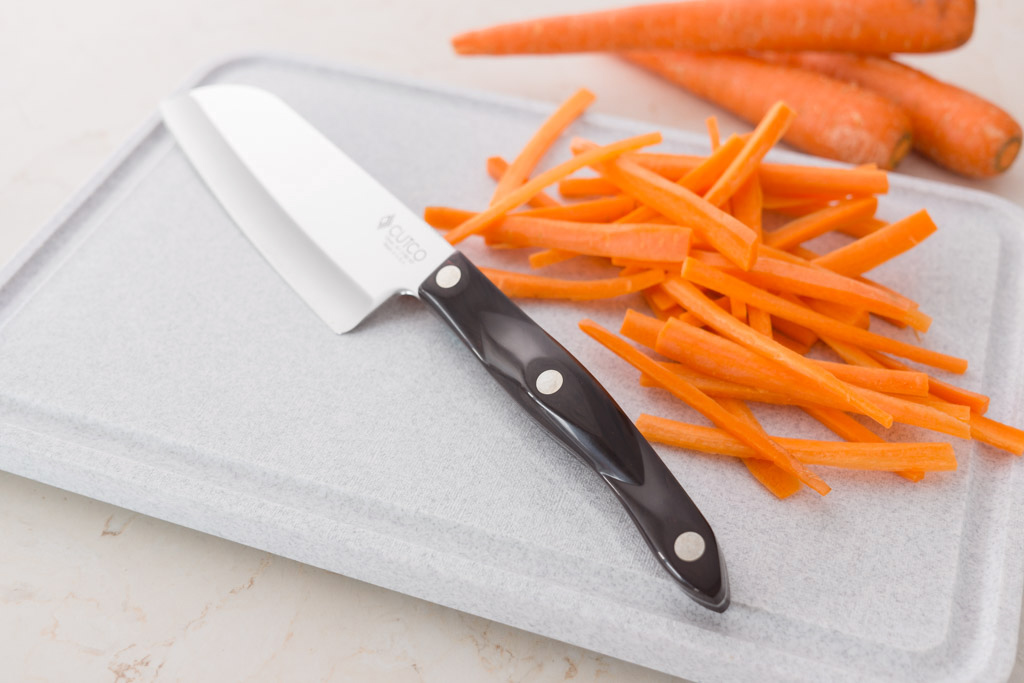 Get some tips on what apples work best in cooking and baking by visiting our Apple Guide.
Ingredients
Dressing
2 tablespoons vegetable oil
2 tablespoons honey
2 tablespoons apple cider vinegar
Juice of 1 lime (about 1 tablespoon)
Salt and pepper to taste
Dash of cayenne pepper
Salad
2 cups red cabbage, sliced into shreds
1 cup green cabbage, sliced into shreds
2 carrots, julienned (about 1 cup)
3 green onions, sliced on the diagonal
Small handful cilantro, chopped fine (optional)
1 - 2 Golden Delicious apples cut into matchsticks (Note: Don't cut the apples until you're ready to add the dressing as the apples will turn brown.)
Directions
Whisk all the dressing ingredients together in a small bowl.
Put the shredded red and green cabbage in a separate, large mixing bowl.
Add the julienned carrots, green onion, cilantro and apples (another option is to add 1/2 cup chopped walnuts or pecans).
Drizzle the dressing over the salad and toss well until everything is coated.
Recommended Tools