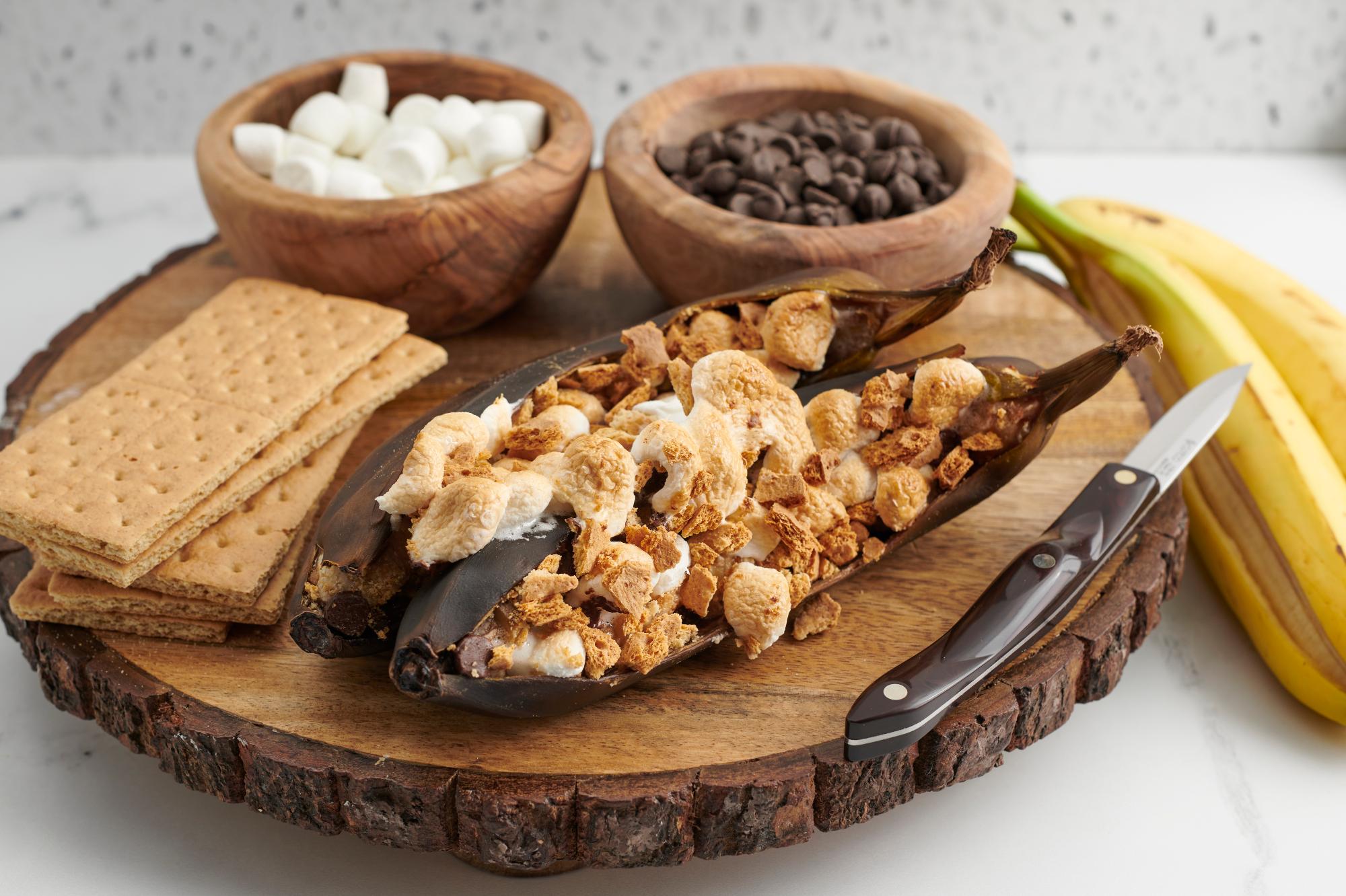 As much as we all love s'mores, sometimes building a campfire just to enjoy your favorite summer treat is not doable. Instead, use the air fryer to make a quick dessert in a flash. With these Air Fryer Banana S'more Boats, you can enjoy s'mores all year round.
This twist on a classic s'more taste is stepped up a notch with a sweet banana, along with perfectly melted marshmallows and chocolate, topped the crunch of graham crackers. It's basically summer in one bite!
Making the S'more Boats
For this recipe, you do not peel the banana. The peel acts kind of as a dish (or should I say boat).
Using a 2-3/4" Paring Knife, slice into the banana peel, lengthwise along the top.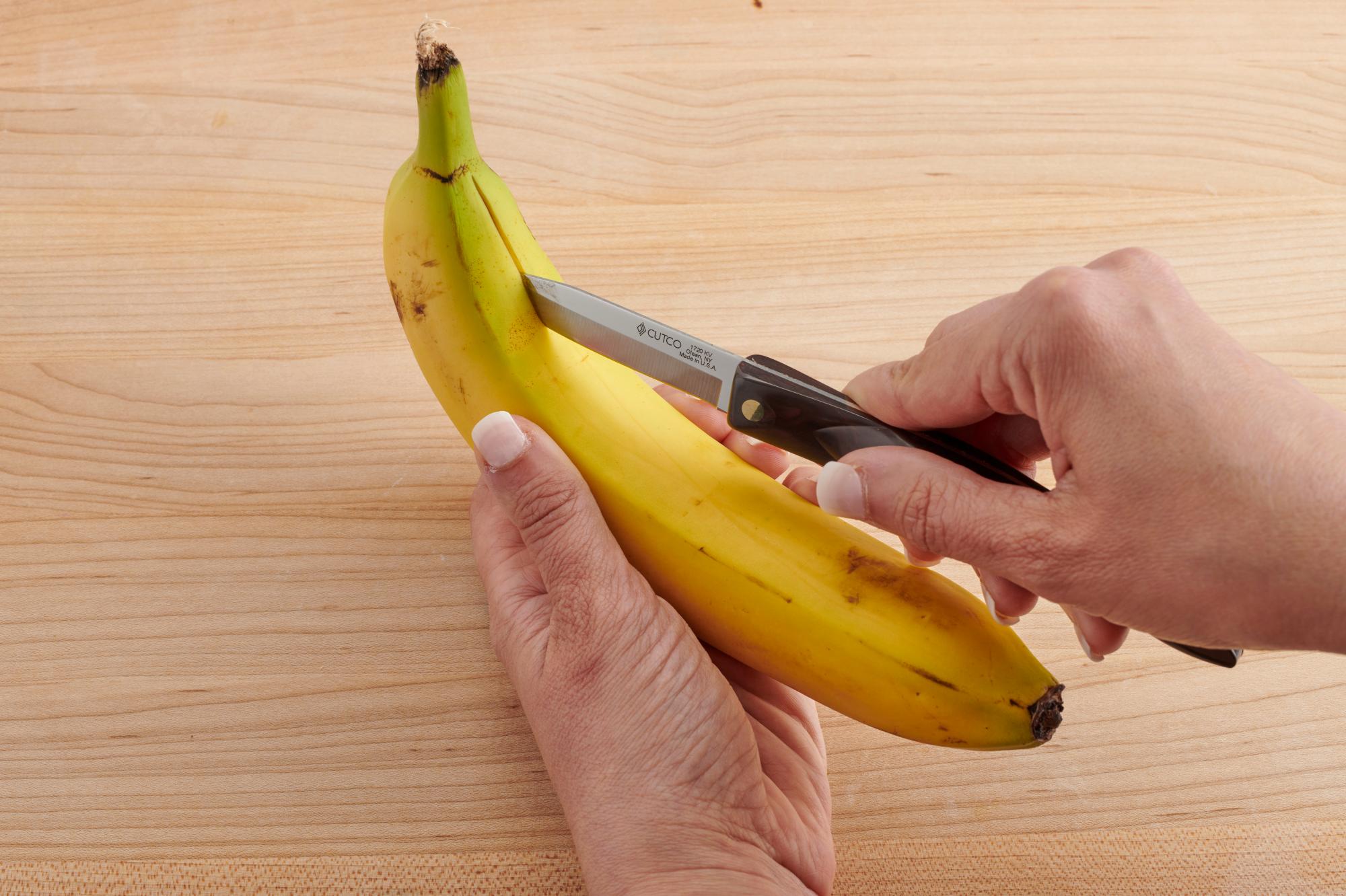 Then, make small slices crosswise into the banana about one inch apart.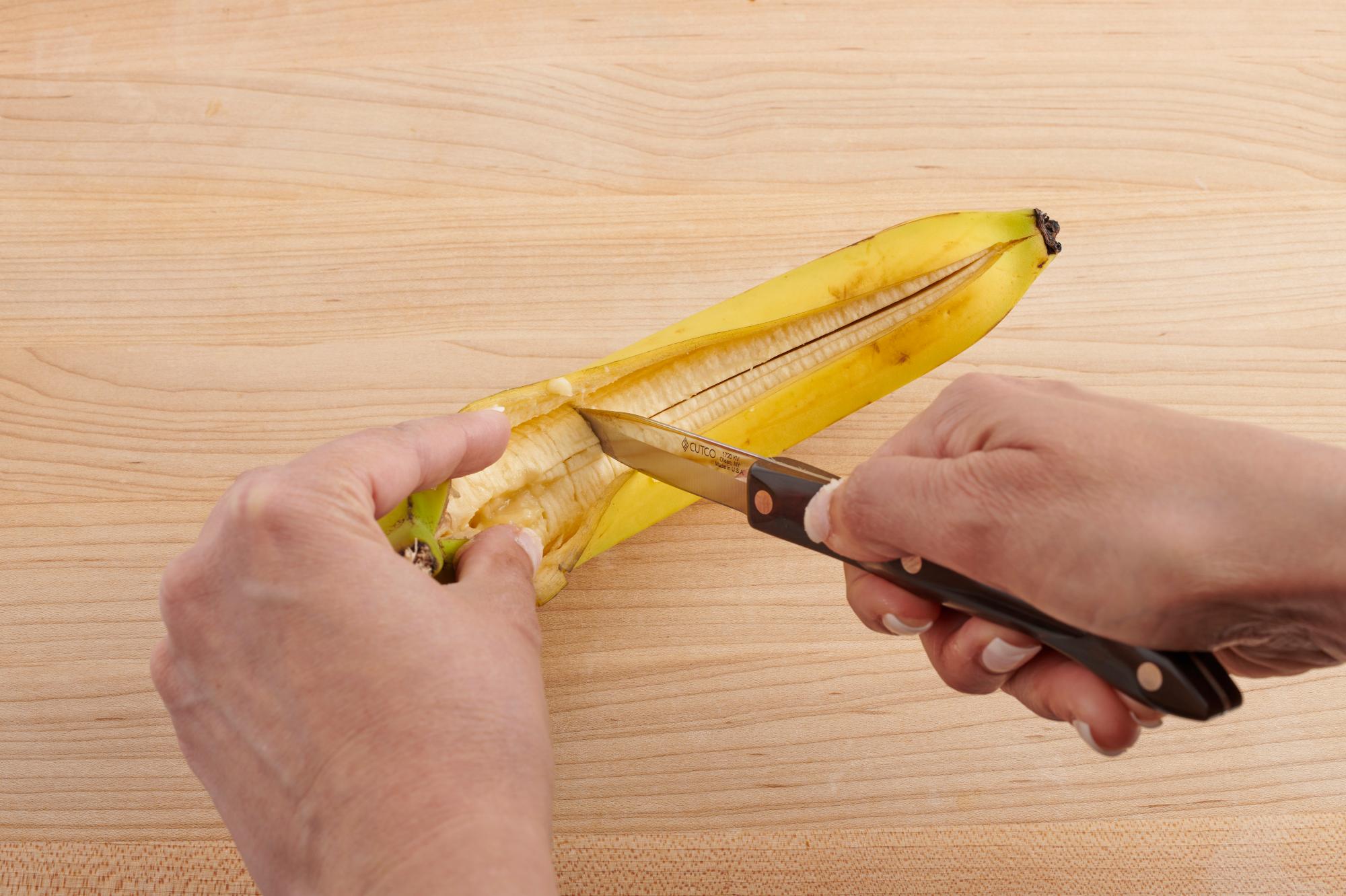 Top the banana with dark chocolate chips, mini marshmallows and crumbled graham crackers.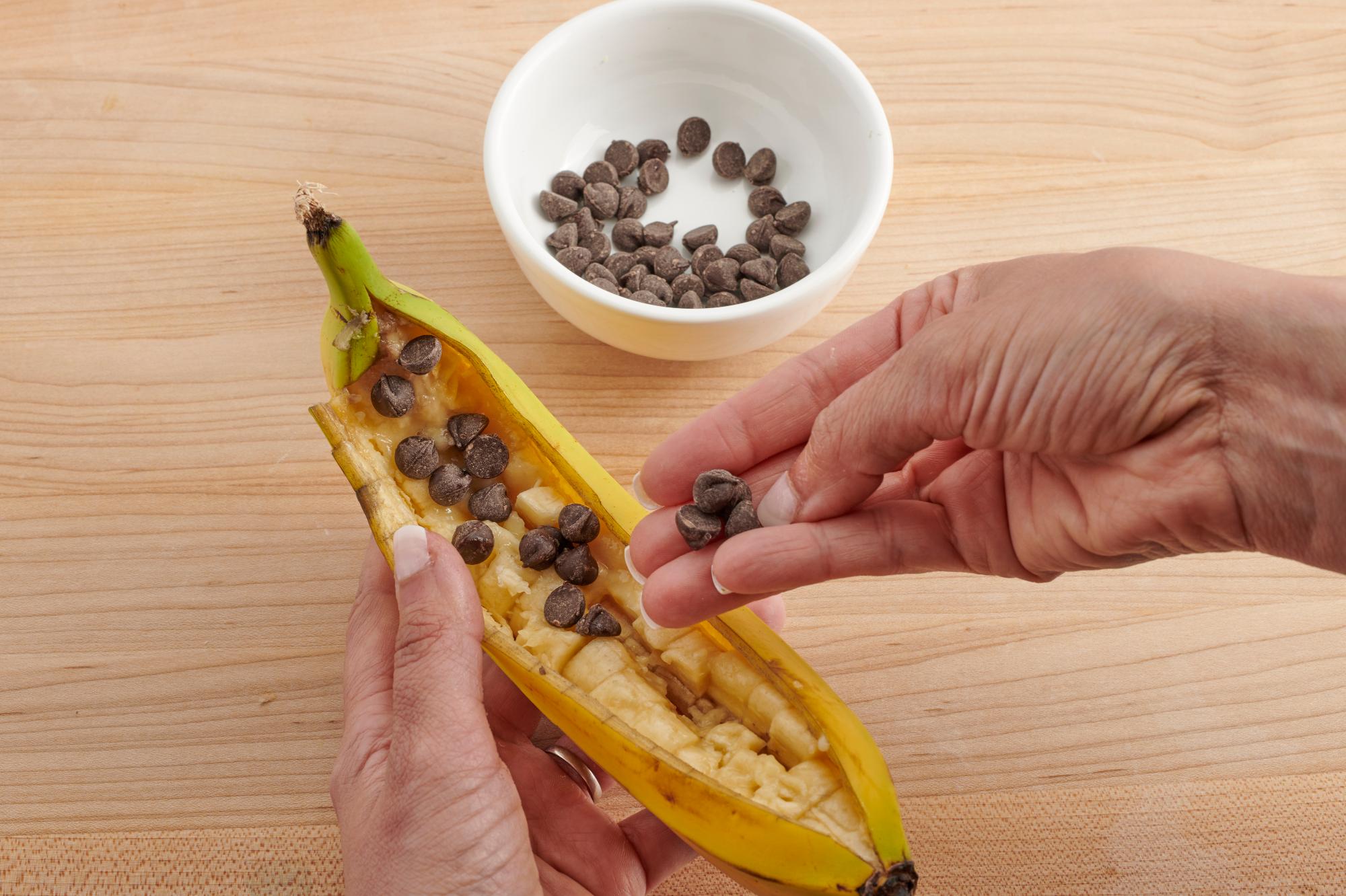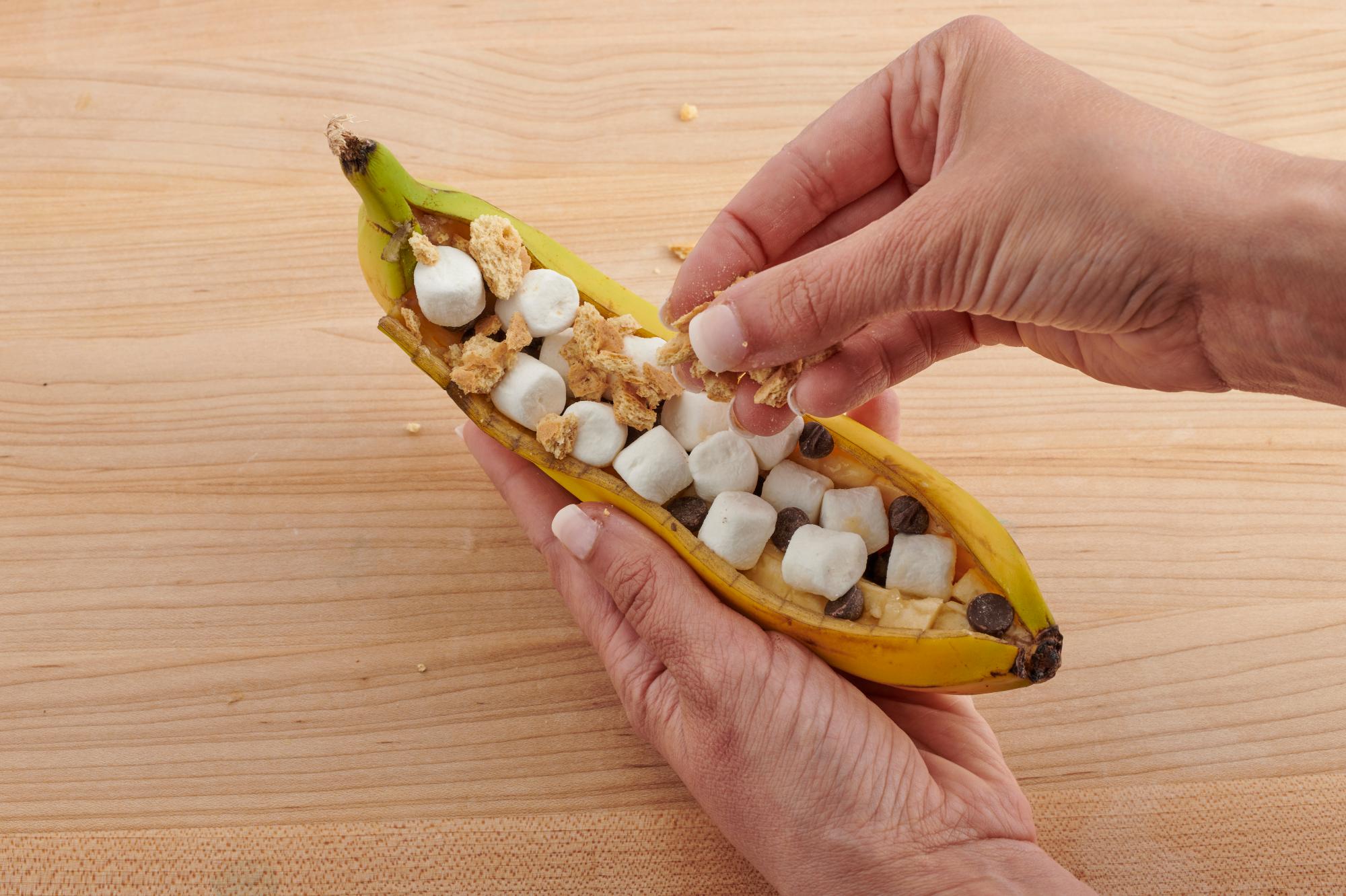 That's it! Then toss into an air fryer for just a few minutes. Pull them out and dig in.
Who doesn't love an ooey gooey s'more? Using the air fryer, you can easily enjoy the taste of them anytime of the year and with very little time and mess.
Mix it Up
You can have fun with this recipe by trying out different toppings like peanut butter chips, caramel drizzle, Oreos or other cookie or candy pieces. Not only are these Air Fryer Banana S'more Boats completely customizable, but they are also very kid friendly and a great way to get kids in the kitchen.
Nutrition (Per serving): 261kcal, 3.2g total fat, 3mg cholesterol, 66mg sodium, 60 carbohydrate, 3.3g fiber, 2.5g protein
Ingredients
2 medium ripe bananas, unpeeled
1/4 cup mini marshmallows
2 tablespoons dark chocolate chips
1 stick graham crackers, crumbled
Directions
Keeping the peel on, slice through the banana peel along the top, lengthwise.
Gently widen the slit, and cross-cut the banana into 1-inch slices, making sure to only cut ¾ of the way through the banana and not through the bottom part of the peel.
Stuff each slit of the banana with mini marshmallows and some of the chocolate chips.
Top with the rest of the marshmallows, chocolate chips, and crumbled graham crackers
Using tin foil, create a cradle for each banana to sit in the air fryer basket.
Air fry at 350 F for 5 to 6 minutes or until chocolate is melted and marshmallows are toasted.
Recommended Tools